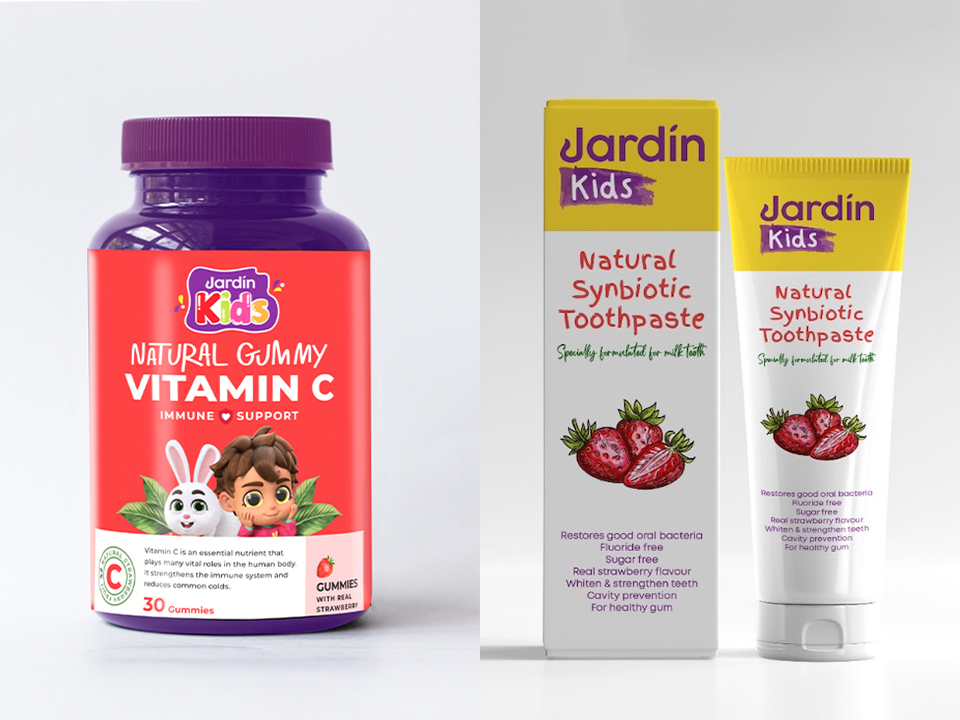 Parents need to be on the ball of their children's health and well-being as children often require more attention on a day-to-day basis. Many products have been formulated over the years that specifically target the needs of children, from foodstuff to supplements. Recognizing the need to meet the requirements of children for the betterment of our future generations, Jardin Pharma, Malaysia's first Shariah-compliant eco-pharmaceutical company, has announced Jardin Kids, their first foray into pharmaceuticals, supplements, and other self-care products focused on children.
Jardin Pharma believes that these efforts will help provide much-needed support to assist in healthy growth and development towards equipping children with the healthy immune system they need to stay safe as the pandemic rages on.
3 New Jardin Pharma Products In The Market
To achieve this, Jardin Pharma has begun manufacturing a series of three new products under the Jardin Kids line, fundamentally focusing on children's health, all of which are made from natural ingredients and are Halal-certified.
1. Jardin Kids Vitamin C-enriched gummy vitamins
Jardin Kids Vitamin C-enriched gummy vitamins serve as a protective factor towards children's physical health and general well-being. Designed to simulate gummy candy, these chewables are an effective and palatable way of ensuring your child receives their daily intake of nutrients.
2. Jardin Kids Natural Synbiotic Toothpaste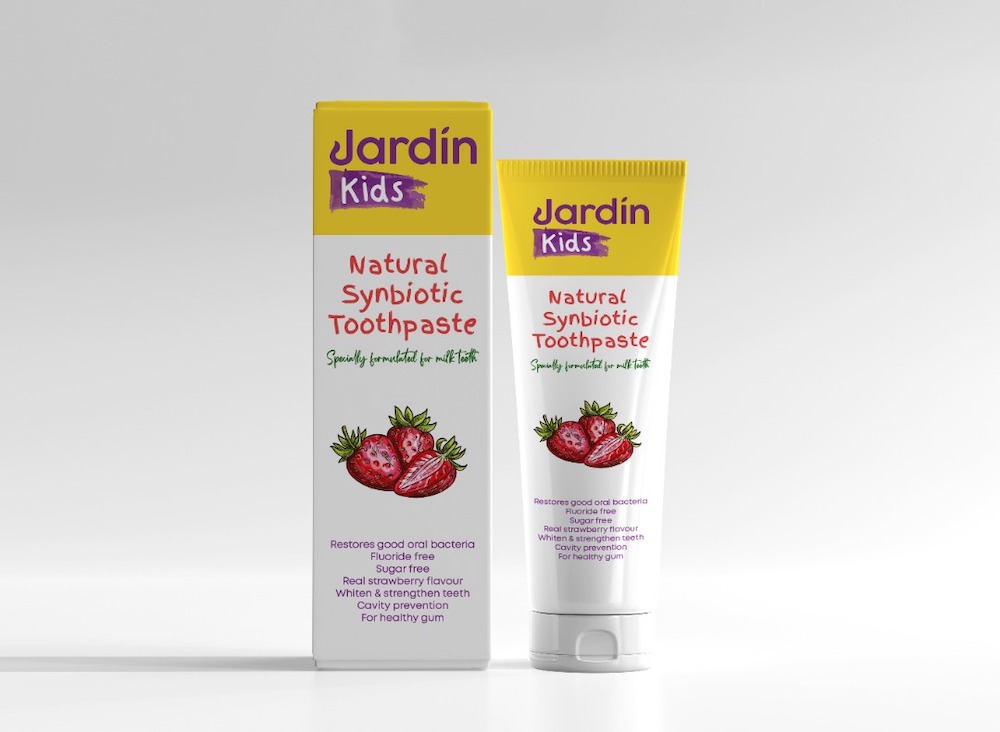 This toothpaste is specially formulated for milk teeth aimed towards inhibiting plaque build-up and healthy gums whilst maintaining one's oral ecology.
3. Jardin Kids Brain Supplements
Jardin Kids Brain Supplements are made to sharpen focus and improve general cognitive functions which will help boost brain power, memory, creativity, and alertness.
This new line of Halal and natural supplements are manufactured as products that buffer youths against health risks. Being one of the most vulnerable segments of the demographic, it is of utmost importance that their needs are well taken care of. Ensuring a healthy growth early on will eventually lead to them flourishing and thriving later in life.

Dr Maryam, CEO of Jardin Pharma
Securing Manufacturing Facilities To Streamline Operations
To further up the ante, having already secured RM 5 million from previous fundraising efforts, Jardin Pharma is currently in the process of establishing a probiotic manufacturing centre located in Alor Setar, Kedah. Being able to formulate products in their own factories means that Jardin Pharma is able to ensure that only the best practices are followed within the production process, ensuring the best quality products that utilise wholly natural ingredients.
In addition, the team is also working on an arrangement to designate a space in the existing cosmetic centre to set up a probiotic wing for research and manufacturing purposes. Probiotics are essentially "good bacteria" in our body that naturally live in our bodies and they assist in the body's immune function and in controlling inflammation.
We are also ready to introduce new probiotic dietary supplements to the market so as to combat digestive disorders and assist in weight loss, skin health and even neurological disorders. Our method of formulation of products allows us to maintain our objectives on taking a more holistic and natural approach in the development and manufacturing process, by melding the world's natural resources with science.

Dr Maryam, CEO of Jardin Pharma
Formed in 2016, Jardin Pharma is the first Halal eco-pharmaceutical company in Malaysia. Moving forward, the company is looking to work on introducing more eco-friendly products combined with the latest technology to continue spearheading the pharmaceutical industry in the nation.
For more information on Jardin Pharma, please visit Jardin Pharma's Facebook page.