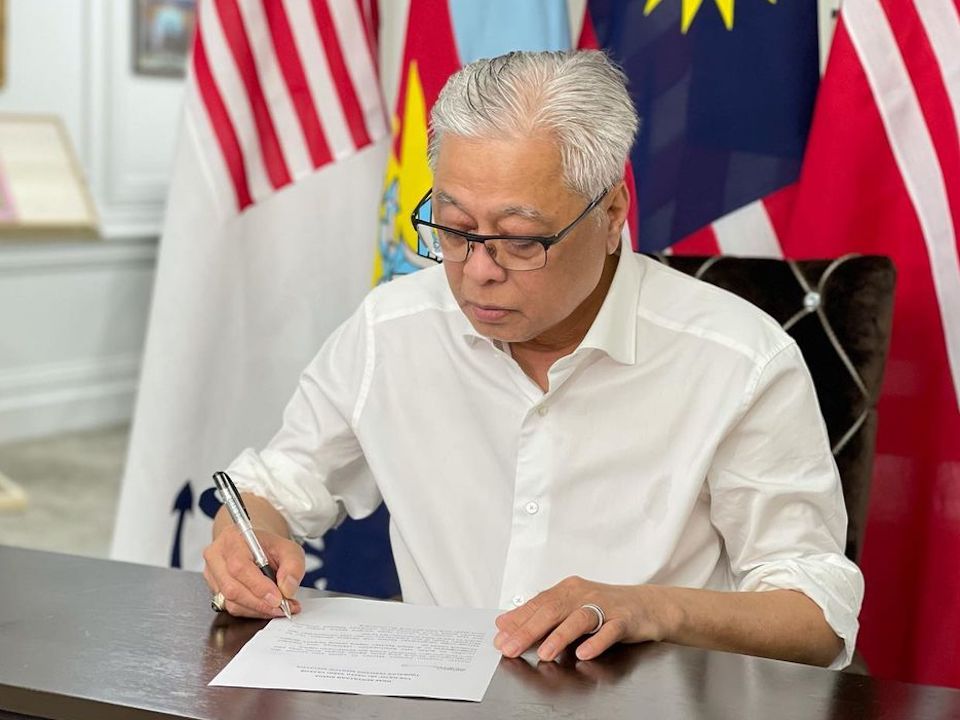 All Malaysians know that Datuk Seri Ismail Sabri Yaakob is the newly appointed 9th Prime Minister of Malaysia, the third PM appointed in three years. However, not many know much about him, especially his personal life.
What's the story behind him?
As we entrust our future under his governance for at least 2 years until the next General Election, let's get to know our Prime Minister Ismail Sabri better with 5 facts about him.
1. A man from Pahang
Datuk Ismail Sabri was born in Temerloh, Pahang on 18 January 1960. Our 61 years old PM received his early education in the state before pursuing his tertiary studies.
2. A former lawyer
Ismail Sabri studied law at the University of Malaya in 1980. He pursued his Bachelor of Laws (LLB) studies and completed his thesis entitled "Treatment of political detainees in Malaysia".
In 1985, he began his legal career as a lawyer that only last for 2 years.
3. A man with various portfolios
In 1987, Ismail Sabril steps into the political scene by being appointed as a member of the Temerloh UMNO Division Committee. Ever since then, he has held many different ministerial positions.
His ministerial career portfolio includes:
Youth and Sports Minister (2008-2009)
Domestic Trade, Co-operatives and Consumerism Minister (2009–2013)
Agriculture and Agro-Based Industry Minister(2013–2015)
Minister of Rural and Regional Development (2015–2018)
UMNO Vice President (2018-present)
Leader of Opposition (2019-2020)
Senior Minister of Malaysia (Security Cluster) and Minister of Defence (2020-2021)
Deputy Prime Minister of Malaysia (2021)
4. A father of four
Datuk Ismail Sabri married Datin Seri Muhaini Zainal Abidin in 1986. They have four children including three sons and one daughter: Nina Sabrina, Gaddafi, Iqbal and Nashriq.
His daughter who is also the eldest, Datin Nina Sabrina had a child with a fashion designer Jovian Mandagie.
Meanwhile, one of his sons, Dafi Ismail Sabri is a singer and actor. Popularly known as Dafi, he participated in a famous local entertainment reality show Akedemi Fantasia Season 5.
5. A Deputy Prime Minister who served the shortest period
Datuk Ismail Sabri is not just our ex-Deputy Prime Minister, but he is also our shortest-serving Deputy Prime Minister. With only 40 serving days, his term as the Deputy Prime Minister ended as he was promoted as our Prime Minister. He was officially sworn in as PM on 21 August.
Bearing the heavy responsibilities of the nation's future, we hope our new PM has all it takes to bring Malaysia up again.