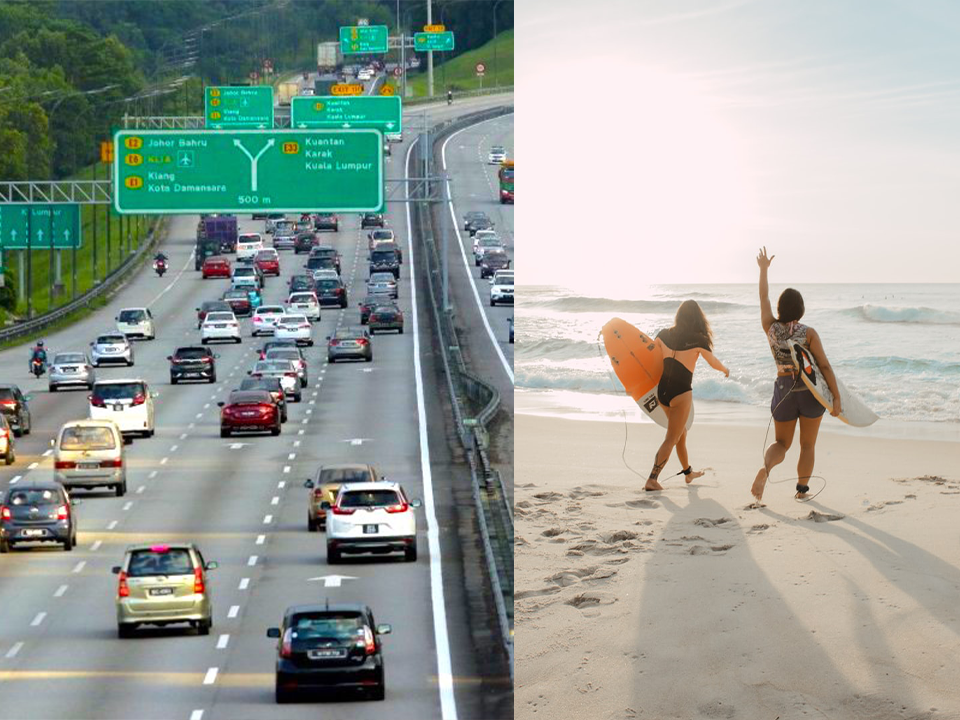 Interstate travel and tourism will be allowed again if 90% of Malaysian adults are fully vaccinated against COVID-19, the Special Committee on Pandemic Management announced yesterday.
Prime Minister Datuk Seri Ismail Sabri Yaakob, also the chairman of the committee, said that the target could be achieved in two to three weeks.
He also believed that the relaxation will restore the country's economic excellence, as he shared on his Facebook yesterday.
Meanwhile, other decisions were also announced by Ismail Sabri yesterday.
Extended hours of operation for convenient stores, mini markets, restaurants, petrol stations and sundry shops
The readjusted operation hours for these businesses will be from 6 A.M to 12 A.M, effective today.
Starting 1 October 2021, more operations are allowed to resume in all phases of the National Recovery Plan (NRP) for fully vaccinated staff and visitors
Among the operations allowed are as below.
Tourist attraction:
Zoos
Farms
Aquariums
Snorkelling
Scuba diving
Fishing tourism
Forest parks (Taman Rimba)
Other:
Spa
Wellness centre
Health massages
Also, all businesses are now allowed to operate at 100% capacity, given that all the staff are fully vaccinated.
Effective 24th October, Johor, Pahang and Negeri Sembilan will enter the next phase of NRP.
Johor will be moving to Phase Two, Pahang to Phase Three and Negeri Sembilan to Phase Four of the NRP.
Additionally, Malaysians who arrive in Malaysia can undergo the RT-PCR swab test for free whereas foreigners will have to bear the cost of the test.
He added that the government urge people benefiting from the relaxation to be responsible and disciplined.
As always, everyone should comply with all standard operating procedures (SOPs), wear a face mask, practice physical distancing and take care of their health and safety.
Stay safe and take care, everyone!
(Source: BERNAMA)