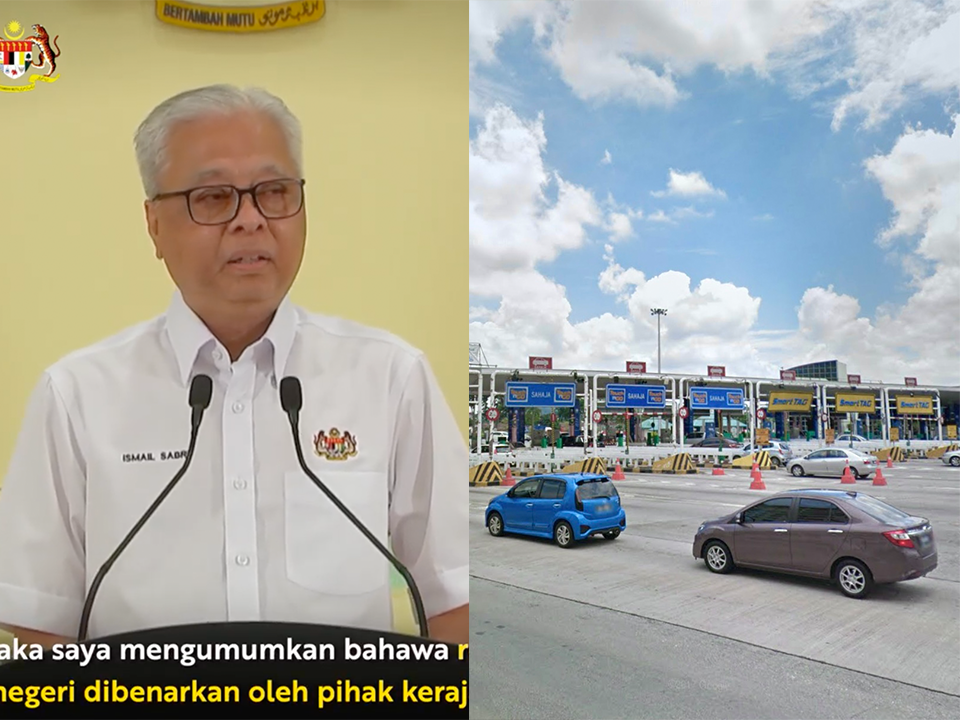 The adult vaccination rate in Malaysia finally hits 90% and Prime Minister Datuk Seri Ismail Yaakob has announced to allow interstate travel for fully vaccinated Malaysians starting today (11 October 2021).
Interstate travel
Malaysians who are fully vaccinated will be allowed to travel domestically across the country along with their children.
However, Sabah is reported to consider the federal government's decision at a meeting only on Wednesday (13 October 2021). 
On the other side, Sarawak has agreed to allow fully vaccinated individuals to travel to the state but individuals are required to apply for permission on the EnterSarawak website.
The prime minister has also lifted more restrictions including:
Domestic tourism
There will be no restrictions for domestic tourism anymore but the standard operating procedures (SOPs) are still in force. The prime minister reminded everyone to adhere to the SOPS or else actions will be taken against individuals who breach the rules.
Although there won't be any roadblocks, he added that the police will do random checks to ensure that only fully vaccinated Malaysians are travelling around.
Travel overseas without MyTravelPass
The prime minister also announced that Malaysians will no longer need the MyTravelPass to travel overseas, including for tourism purposes. Malaysians are free to go as long as they are fully vaccinated against the COVID-19.
However, they are required to conduct a swab test three days before returning to Malaysia and once when they arrive in the country.
Additionally, the Malaysian gates are not open for foreign visitors yet.