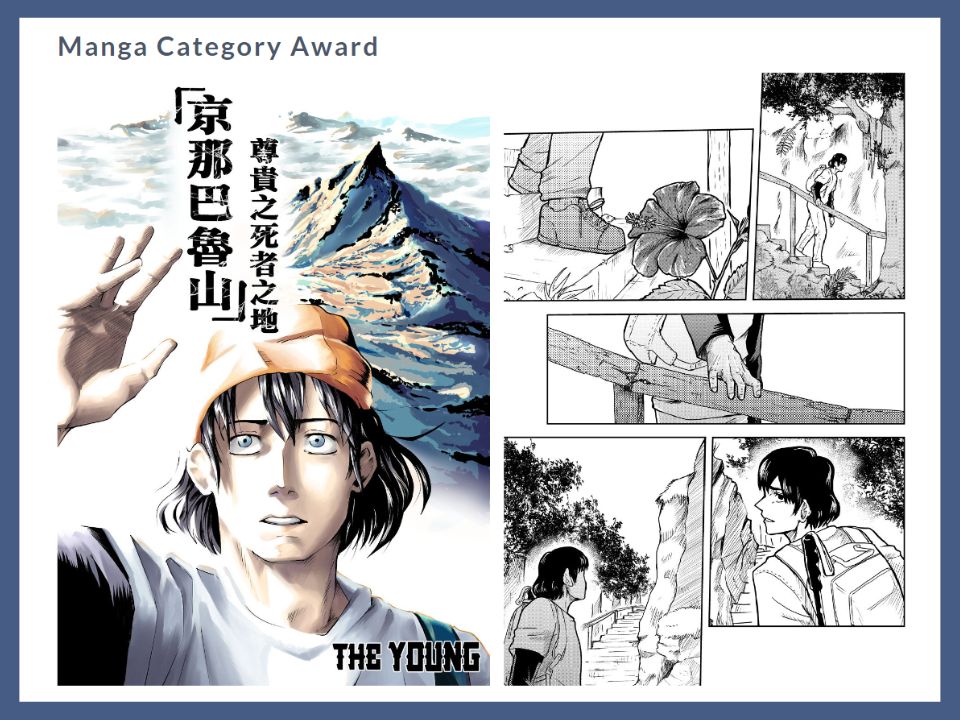 Seamus Yong (Yang Jia Cheng in pinyin), a graduate of Kian Kok Middle School, Sabah, who went to Taiwan to further his study, won the International Comic/Manga School Contest 2022 Manga Category Award with his graduation work Kinabalu – Land of the Honourable Dead.
Kinabalu – Land of the Honourable Dead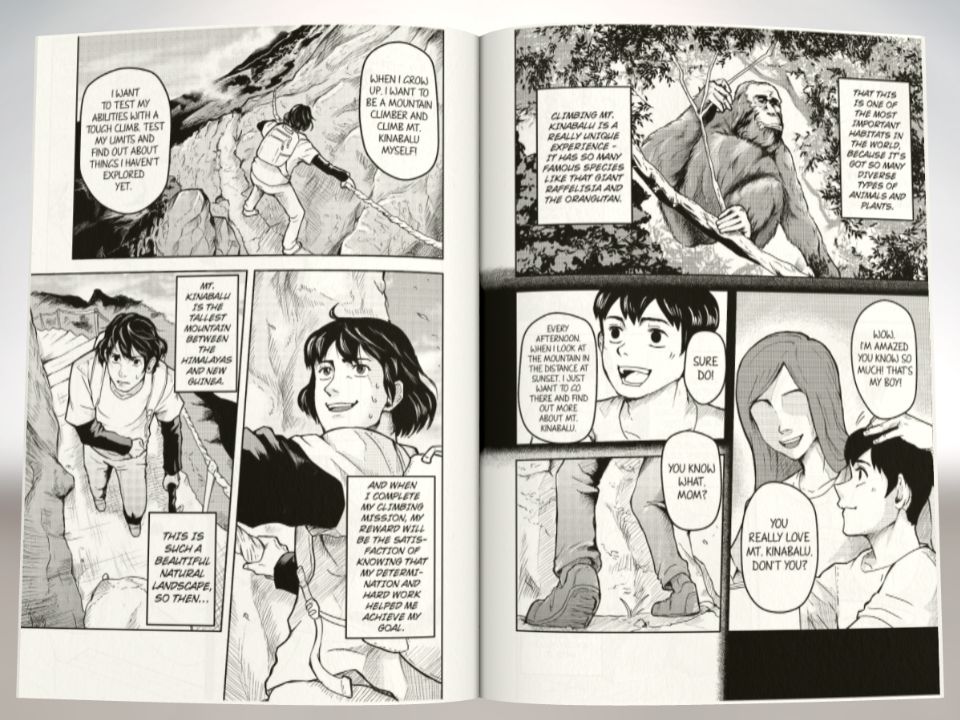 Set against a backdrop of 2015 Sabah earthquake, Kinabalu – Land of the Honourable Dead depicts the journey of the protagonist fulfilling his childhood dream, and highlights the spectacular Mt. Kinabalu as the land of the honourable dead.
The drawings were very real and the construction of the story went above my expectations as a reader. The end of the story has an appropriate rise in action and I was impressed by how the artist based this on a true story that ends in salvation.

Kodansha, a well-known Japanese publishing company
theYOUNG's First Manga
Currently studying at Tainan University of Technology, Seamus Yong submitted his first entry under the pseudonym theYOUNG. This entry, not only did he win an award for the first time in a contest, but also the first time he has drawn a complete manga.
In his acceptance speech, Yong frankly said that he never imagined that he would win this international competition, because he felt that there must be so many other contestants who are better than him.
I used everything I studied over my four years at university to create this piece. What stayed with me the most when I created this was the spread where the climber got to the mountaintop. It's the shot of the character's ascent to the top of Mt. Kinabalu, and symbolises that if you work hard, you will be rewarded.

Seamus Yong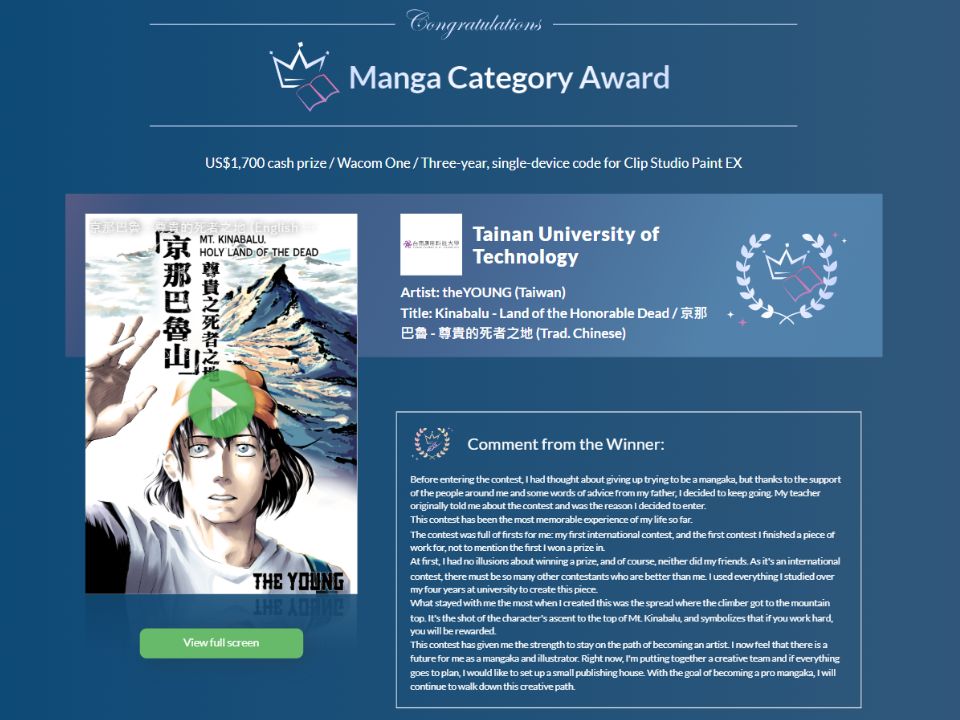 Preparing to Set Up a Small Publishing House
Yong said that this contest has given him the strength to stay on the path of becoming an artist. In the future, he will continue to move forward as a manga artist and illustrator, and is currently establishing a creative team, hoping to set up a small publishing house and become a professional manga artist.
The International Comic/Manga School Contest 2022 is a contest for students around the world organised by software company Celsys. More than 1,600 comics and illustrations were submitted for consideration for the Grand Prix and category awards.
This year's contest had the theme of "Journey". The competition is divided into Comic, Manga, Bande Dessinée, Webtoon and other categories. In addition to the overall winner award, each department has a department award and several selection awards.
Yong's award-winning work Kinabalu – Land of the Honourable Dead can be viewed in full here. For more information on the contest and winners, visit International Comic/Manga School Contest 2022.
Source: Clip Studio Paint and Sin Chew Daily
Check out other inspiring Malaysians and their achievements under RISE section!