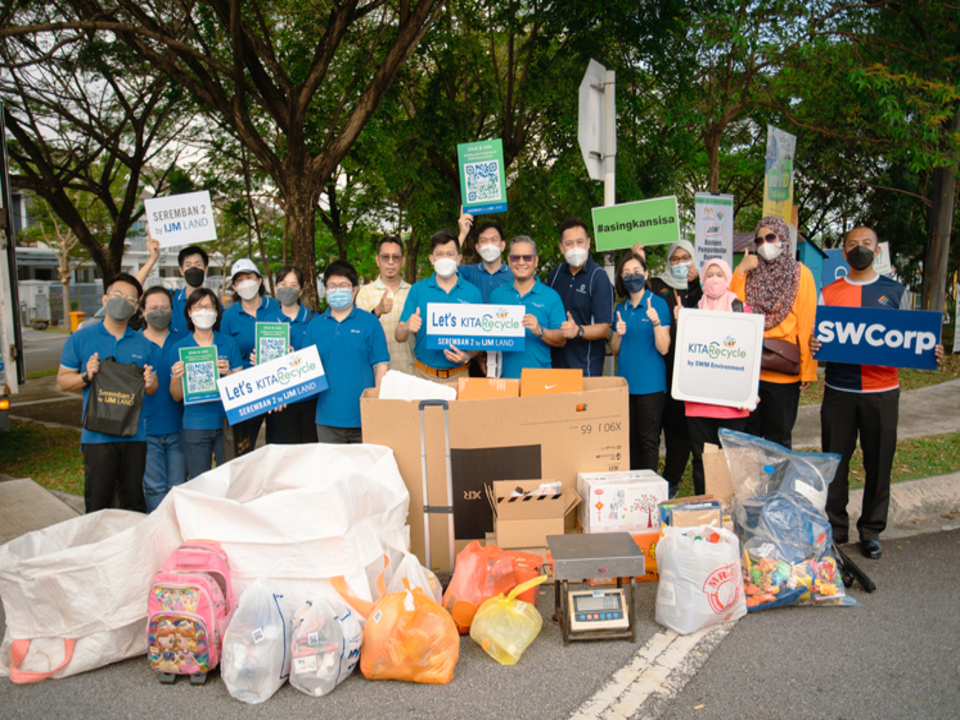 For World Environmental Day on June 5, IJM Land, SWM Environment, SWCorp, DOE NS, and the Seremban 2 township organized the DROP 'n GO – 5KG Campaign to raise awareness about the importance of community recycling!
Reducing, Reusing, and Recycling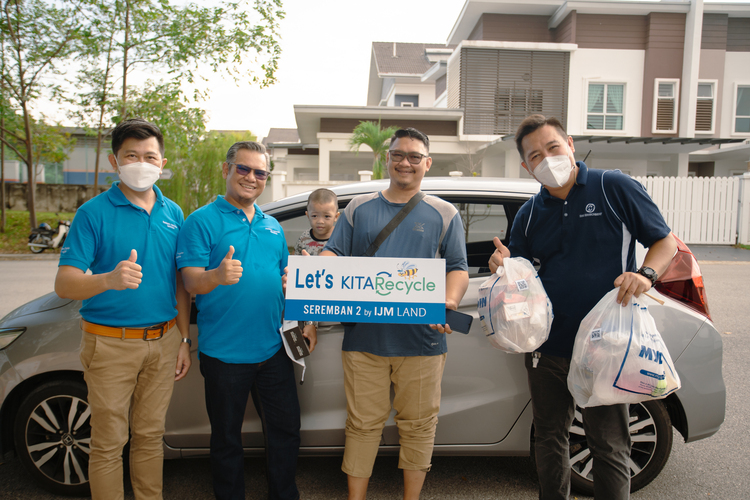 IJM DROP 'n GO – 5KG Campaign is a continuation of the KITARecycle program from January of this year which was an effort to educate Seremban 2 residents on how to recycle domestic, household waste. Custom-made recycling bins were also provided in six locations within the Seremban 2 residential area to implement easy and convenient recycling habits.
The campaign was held at Seremban 2's KITARecycle collection point in Taman Rimbun Ara, Taman Rimbun Harmoni, Taman Saujana Tropika, Taman Vision Homes, and Taman Aviva Green. Despite a sudden downpour, 1000 kilograms of recyclable waste were collected and many participating residents registered for the KITARecycle program on the app.
On said app, members can track their recycling progress and earn Recycle Points (RP) to be used for cash redemption via online banking. IJM also gifted 600 mystery prizes to the first 100 families who visited the collection points in each Taman during the campaign.
There are plenty of environmental efforts that have been implemented around Seremban 2 in the past years, however, we believe that the IJM Land KITARecycle program will further motivate our community members to double their efforts to make the world a better place for future generations. … We hope this initiative will continue to echo throughout our community for us to be able to provide more 'rumah KITARecyle' down the line.

Dato Hoo Kim See, Senior General Manager of IJM Land Berhad
About IJM Land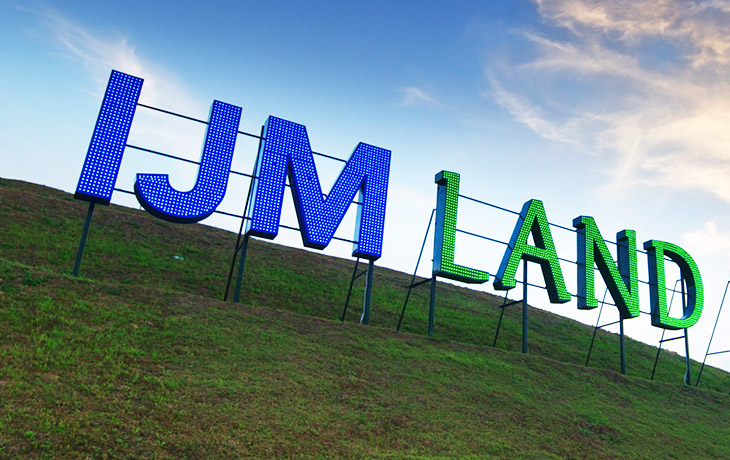 Image via IJM
IJM Land is Malaysia's leading property developer in the fields of construction, manufacturing, quarrying, and infrastructure concession. Going strong for 32 years and 4,788 acres of remaining Malaysian landbank, their properties stretch across key growth areas and progressive states – such as Penang, Pahang, the Klang Valley, Negeri Sembilan, Johor, Sabah, and Sarawak.
IJM firmly believes in delivering product excellence and quality services: emphasizing their stakeholders, customers, innovation, and sustainable practices as well as their unwavering commitment to architectural development.
For more information, head to Seremban 2's website and IJM's website! Seremban 2 township's Residents Association may also contact IJM Land's Communication & CSR Department at 06-7613888 ext. 115/116 for further inquiries and a webinar session on how to locally place 'rumah KITARecycle' in their community.
Related to IJM: