Did you know that the MyUBAT application allows you to apply and have your medications delivered to your doorsteps? Not only that, but it also allows you to make appointments through the app and all you have to do is pick up your medications at the health facility of your choice. Convenient.
MyUBAT is a medication supply management app launched by the government last year to ease the registration process at health facilities and save patients a trip out of their house during the pandemic.
Here's how to use the MyUBAT app:
First, download the MyUBAT App at the Apple App Store, Google Play or the HUAWEI AppGallery.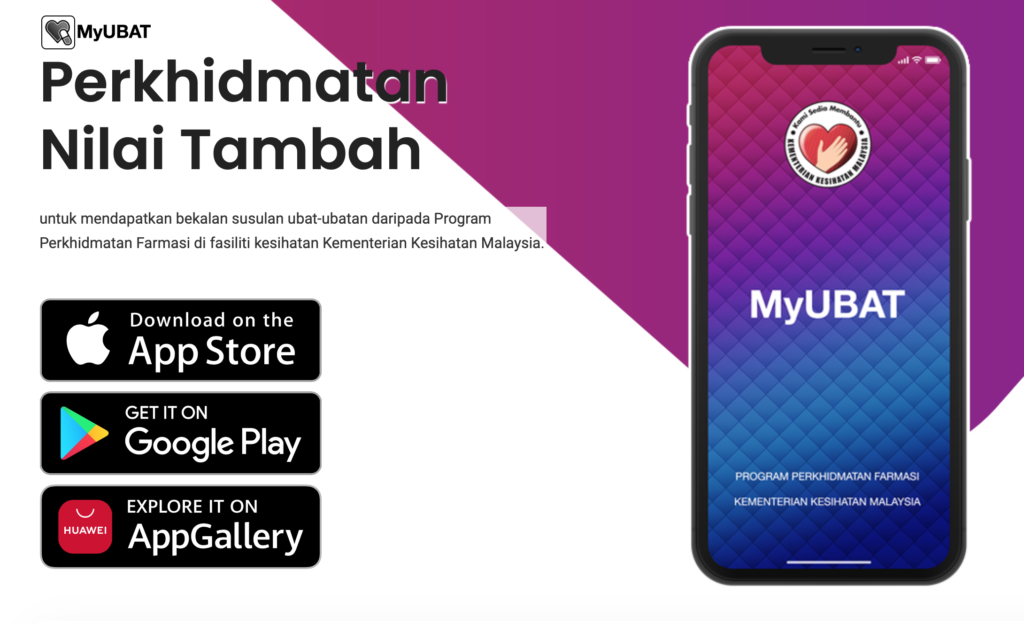 Then, register an account by tapping the 'Log Masuk Kali Pertama' and fill in your details. You will also get to choose the health facility of your choice here.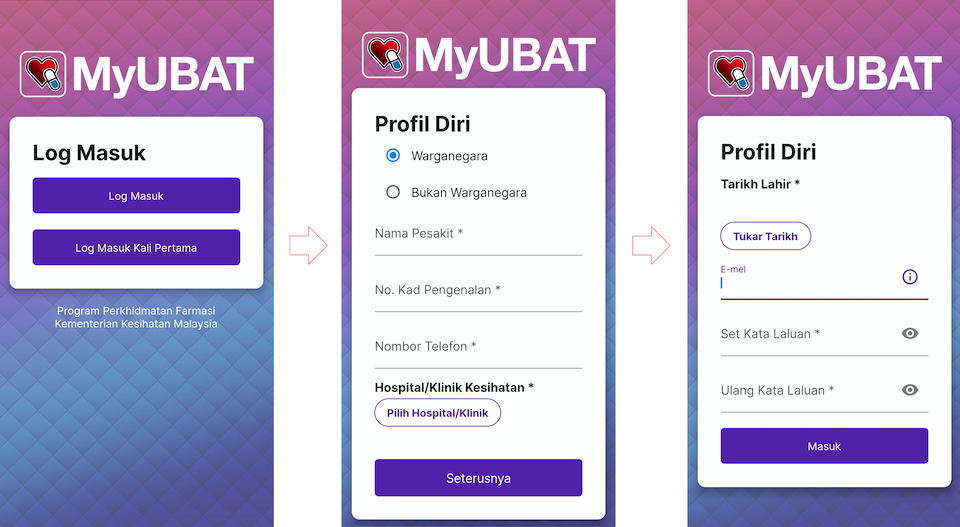 Once you've registered, you will get to choose between 'Ubat Melalui Pos' (UMP) for the delivery option, and the 'Sistem Temu Janji Farmasi' for the pickup by appointment option.
Option 1: 'Ubat Melalui Pos' (UMP)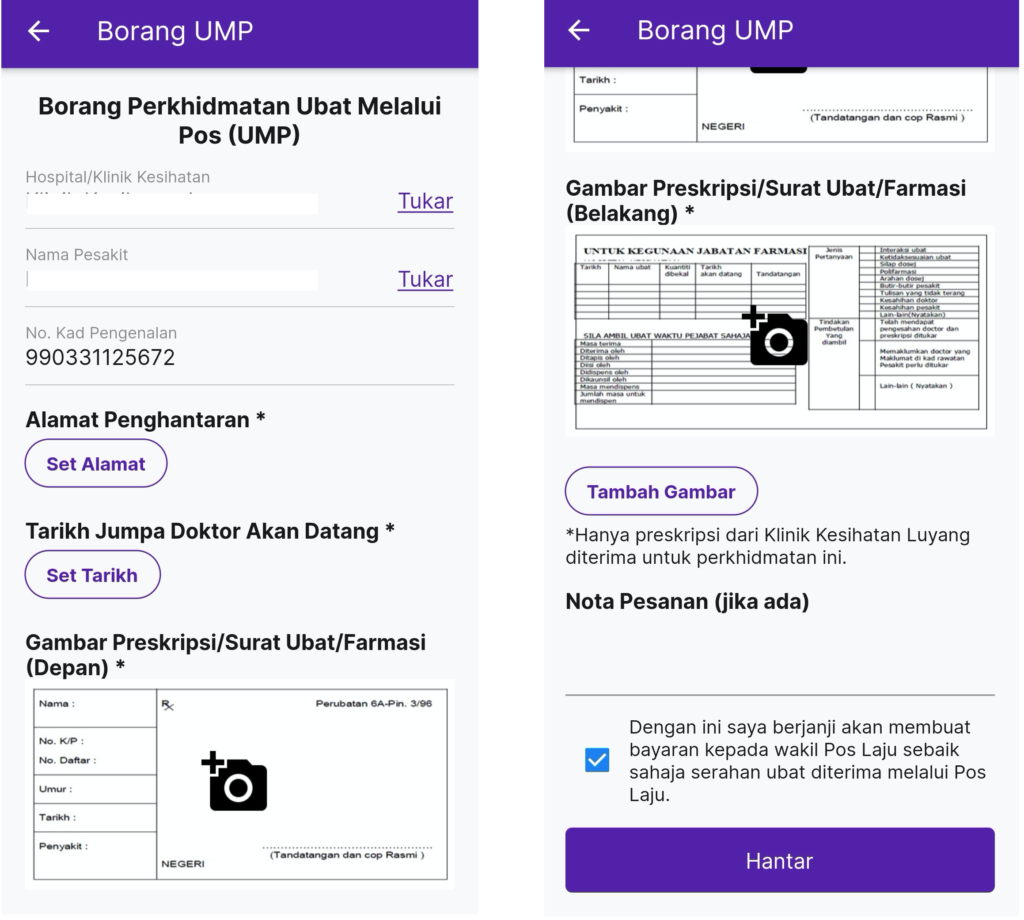 For the delivery option, you will have to provide relevant information including:
Name
IC Number
Delivery address
Date of your next appointment with your doctor
Picture of your prescription/ letter of medication/medical certificate
Then, tap 'Hantar' and all you have to do is wait for 1-3 days.
Alternatively, you can also choose to pick up by appointment with the second option.
Option 2: 'Sistem Temu Janji Farmasi'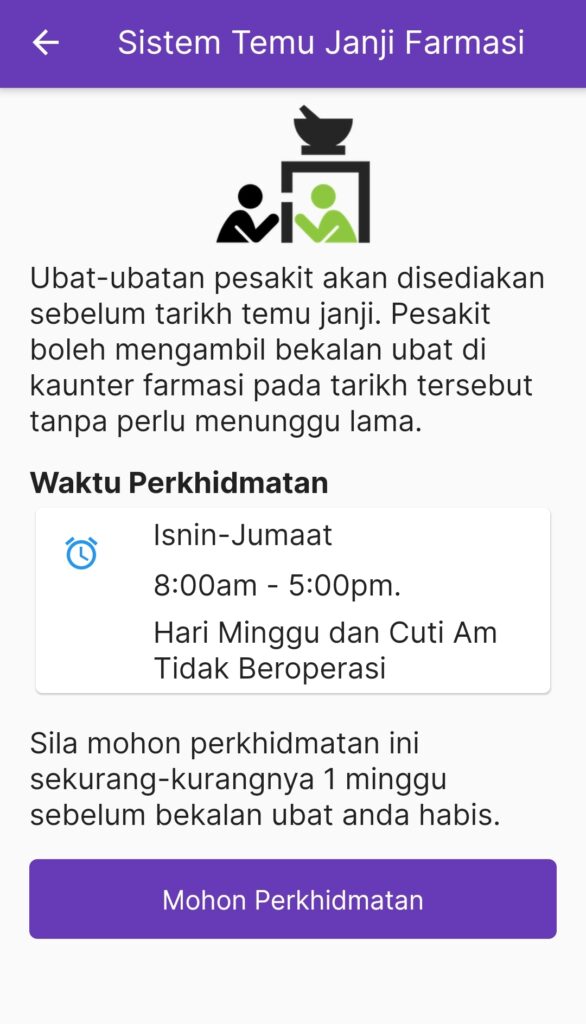 According to the app, you are advised to apply for the service at least a week before your current medication runs out.
The steps to apply are similar to option 1. Once you completed the application, just show up at the health facility you have chosen to pick up your medication.
The MyUBAT App now covers health facilities nationwide.
You may find out the list of health facilities in all states here.