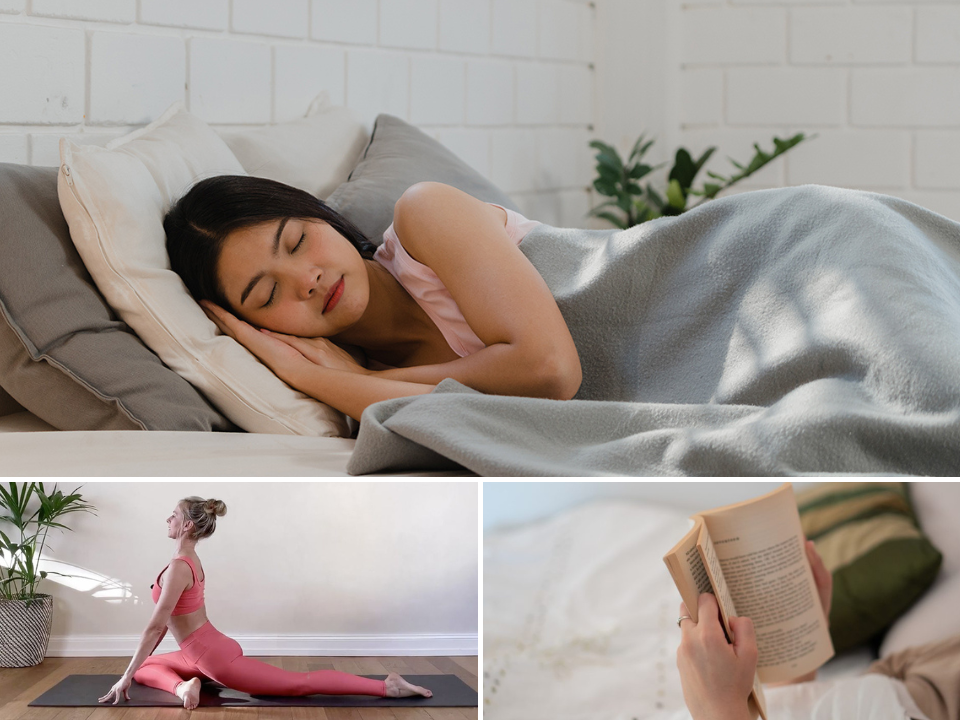 After going through a lot during the day, getting a good sleep at night is what we need the most. But somehow, our eyes can't keep it close even though we feel really tired. Here are 7 tips on how to get a better sleep at night:
7 Tips To Get A Better Sleep
1. Relax Before Sleep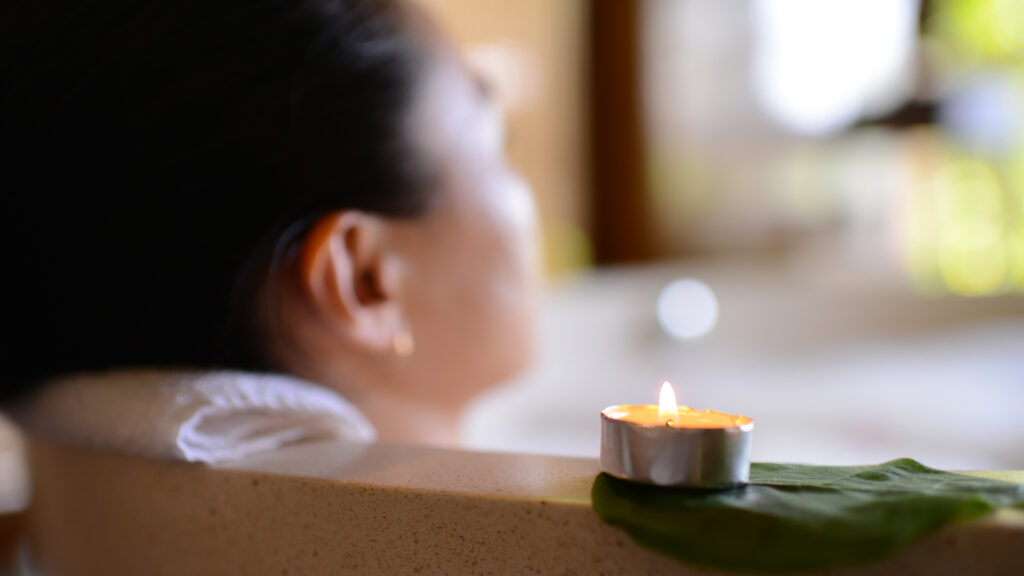 Images via NPR & Brewed Leaf Love
After getting home from work, you should relax before going to sleep. You can take a warm shower to make yourself relaxed and comfortable. After taking a shower, maybe consider making yourself a cup of soothing drinks like chamomile tea, passionflower, or magnolia because they function to promote sleep and relaxation.
Benefits Of Taking Warm Shower Before Sleep
Taking warm showers actually helps you achieve better sleep by:
Soothing your mind and body while helping you relax
Reduces the buildup of germs, sweat, dirt, and body oil
Getting on the bed after cleaning yourself will be the best feeling ever after going through a lot during the day and it will make you more comfortable to sleep.
Benefits Of Drinking Teas Before Sleep
Chamomile tea will help you to improve your immune system, reduce stress, or fall asleep at night. It has a mild sedative effect to induce sleep. The chamomile will improve the quality of your sleep and feeling refreshed.
Passionflower tea will help you induce sleep for the quality sleep. Passionflower tea also useful for someone who has insomnia and will reduce anxiety and stress.
Magnolia tea will help you to ease your anxiety and stress if you drink a cup at night before bedtime.
2. 10-3-2-1 Method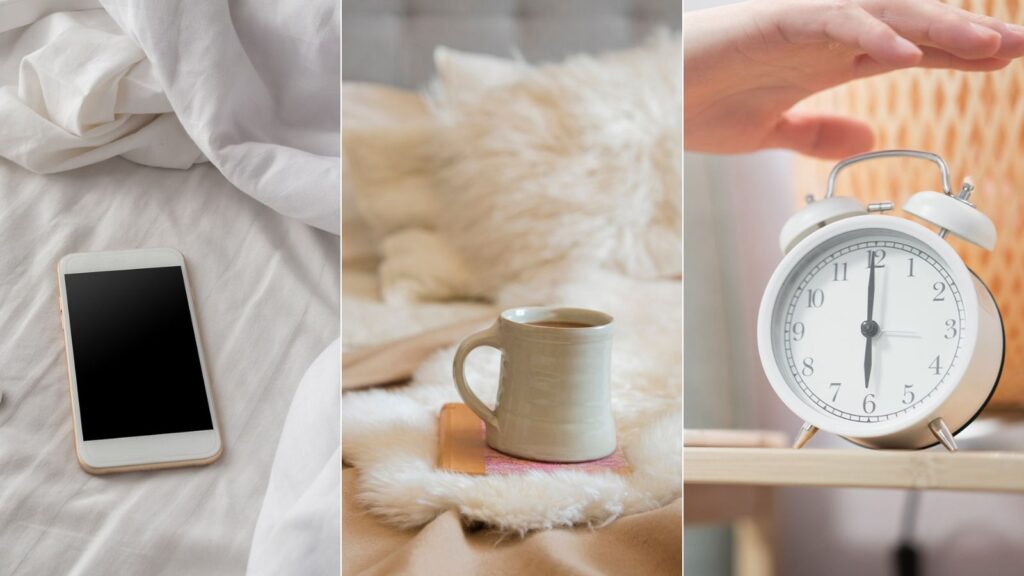 Image via Homes and Garden
You can try and practice this method at night before you sleep:
10 hours before – you should cut off all the caffeine
3 hours before – you should stop taking any food or alcohol
2 hours before – you should do no more works
1 hour before – turn off all your phones, televisions and computers
Caffeine, like coffee, is not something you should take near bedtime because caffeine is something that makes you alert and awake. You don't need to stay alert while you are sleeping, right? No more food or alcohol 3 hours before you sleep because you will have some digestion trouble if you just go straight to bed after eating.
Work before sleep? It is a big no for that. To sleep better, you need to leave all the work behind and allow yourself to relax. There is nothing to be rushed. Next, you need to stay away from sources of blue light like your phones, laptops, and television because they give signals to your brain to stay active and engaged. You need some peace to help you relax.
3. Relax With Some Calming Yoga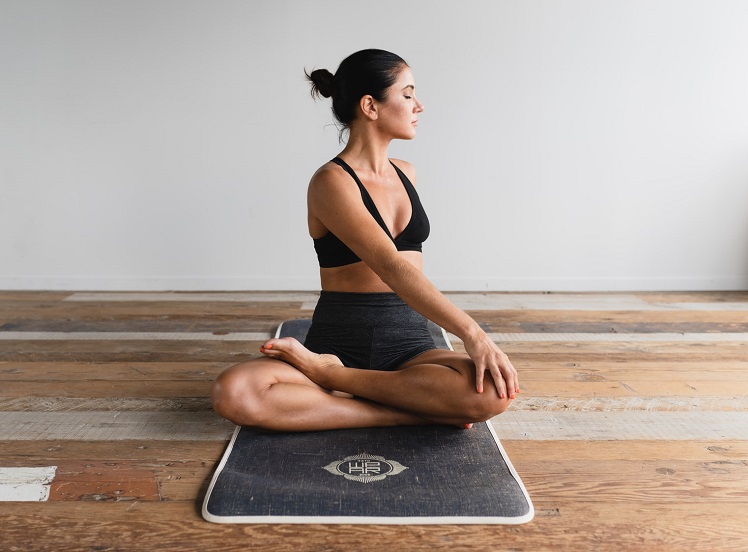 Images via Mahevash Muses & Castle Hot Springs
After switching a few positions but still struggling to close your eyes, let's try some calming yoga to help you relax. What are the benefits of calming yoga, and how are they related to better sleep?
Calming yoga might be helpful to reduce stress and anxiety
Helps in releasing emotions and tensions from our bodies
Helps in relieving stress and anxiety by turning on your body's relaxation state
There are a lot of tutorials on YouTube about yoga moves to help you relax. All the movements in calming yoga will help you stretch and relax your muscles so you can have a calm mind. Based on research, yoga will have a positive effect on sleep quality and duration.
Here is one of the calming yoga's YouTube video you can watch to help you get a better sleep:
4. Setting The Mood To Sleep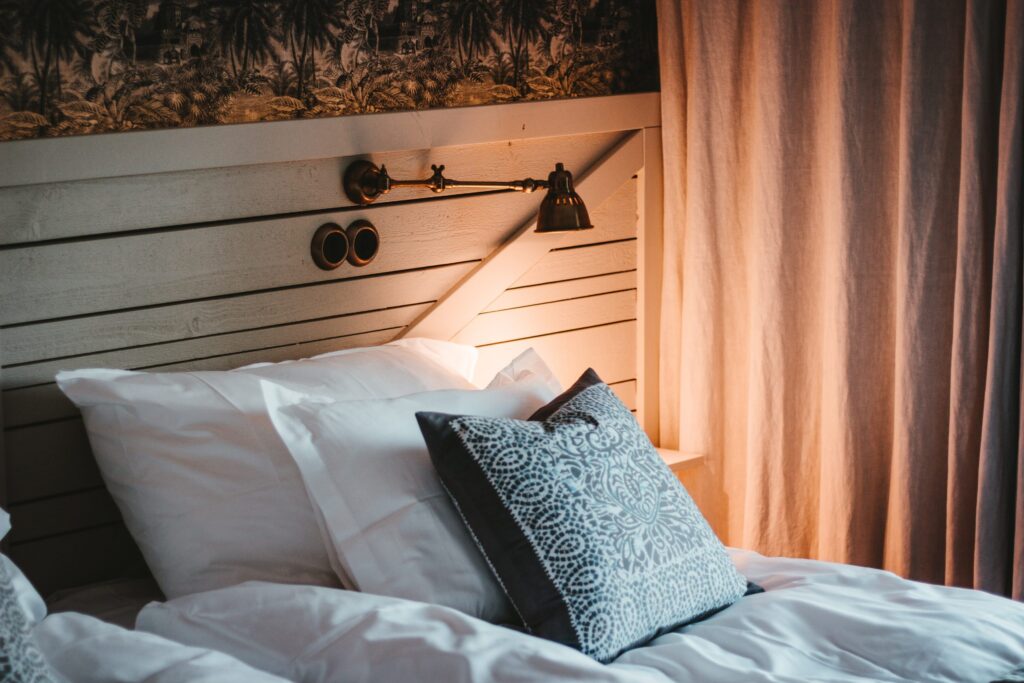 Images via Starting Simply Mama & The Inspiration Edit
Getting in the mood to sleep is also important to set your mind. Keep your room cool, because if it's too hot, you may feel uncomfortable. You should keep your room dark, maybe with some extras like lighting an aromatic candle or diffusing essential oils to fill up your room and make your body feel relaxed in the cozy environment. Lavender, musk rose, and peppermint are the popular smells that help give positive effects.
Benefits Of Peppermint Oil
Peppermint oil is essential. It has a minty scent, is strongly scented, and is distinctly known for its bracing, fresh fragrances. They are reputed to be clearing and cooling when used in aromatherapy and topical applications. For someone who loves minty scents, peppermint oil is good for them to help them relax.
Benefits Of Lavender and Musk Rose Oil
Since lavender and musk rose have the scent of the flowers from which they were extracted, they can be described as being feminine, subtle, modest, romantic, and even poetic. They are often sweet-smelling and create a feeling of cheerfulness. Some who love floral scents would really love musk rose, and lavender scents.
5. Avoid Naps During Lunchtime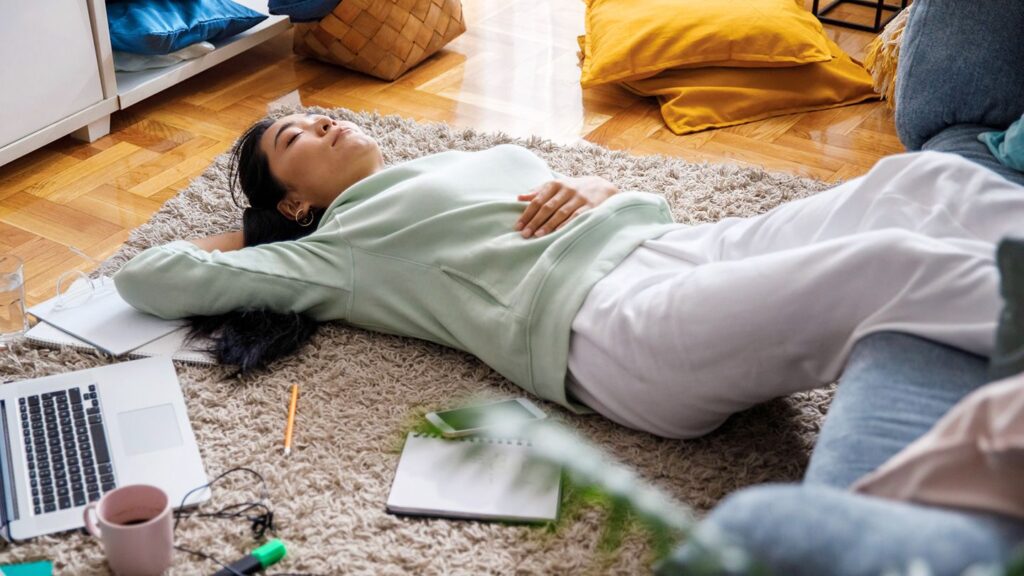 Images via Everyday Health & Remote.Co
Another tips to get a better sleep at night, it will be better for you to avoid having naps during the day. People who struggle to sleep at night tend to feel really sleepy in the daytime. So it will be better to avoid it. But some studies prove that taking naps during the day will improve your alertness and well-being while working so it is also important to take a nap.
The best way is if you really need a nap during the daytime, try to limit yourself to only 10 to 20 minutes only. If you nap longer, you will still feel tired. Also, don't take naps too late like 4 or 5 in the evening because it will make you stay awake at night. Consider taking naps during the afternoon to make sure you can sleep at night.
6. Reading Some Books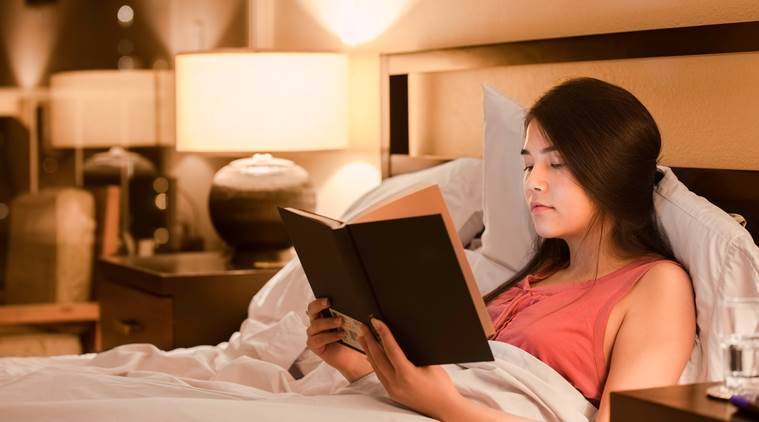 Images via Dreams Time & istock
If you are lazy to take a walk or do yoga, maybe the best thing you can do is read some books. After getting yourself clean and comfortable, you can keep the light low and cozy while reading a book.
But you have to differentiate between a physical book and an e-book from your phone or tablet. Reading from your phone and tablet will never help you to fall asleep because the blue light will keep you awake. So, always go for a physical book.
7. Make Yourself A Sleep Schedule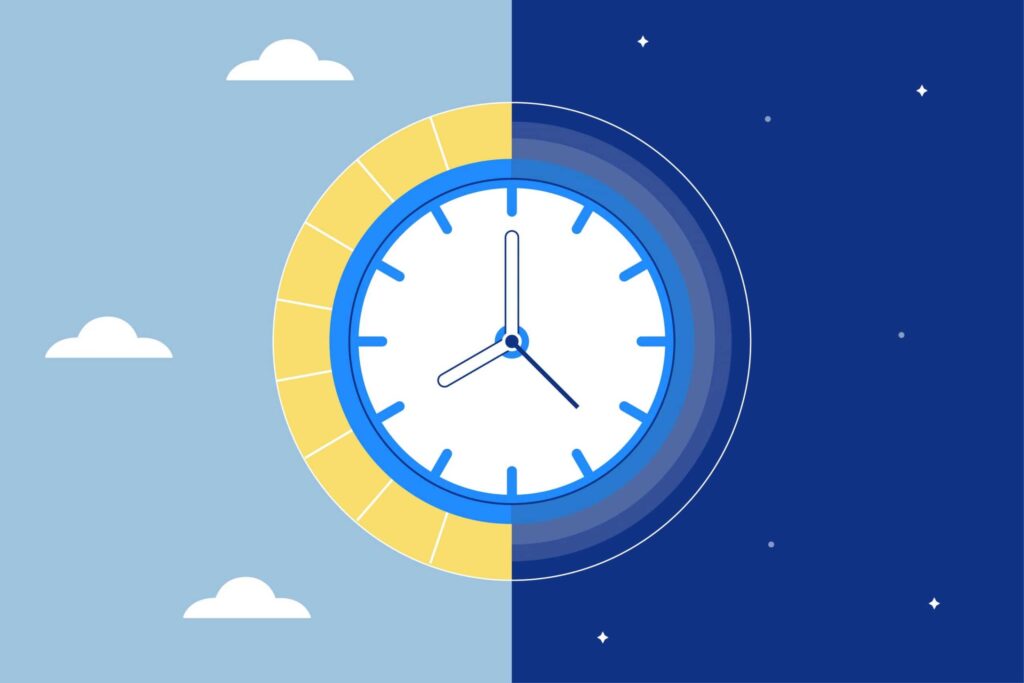 Images via Amerisleep & Sleep MD
It is important for us to have 7 or 8 hours a day. Giving yourself a sleep schedule might help to fall asleep easily. Going to bed and waking up in the morning at the same time everyday help you to have a better sleep. It may be hard at first but once your inner body adapts well to this method, you will find it easier to fall asleep earlier than usual.
Here are all the tips that might help those who have a hard time sleeping at night. It is quite frustrating if you are already tired but your body and eyes don't want to cooperate.
Choosing the right bedsheet for your bed also one of the tips to get a better sleep at night. Let us know whether these tips are useful or not after you try these out. Let's go get our beauty sleep together!