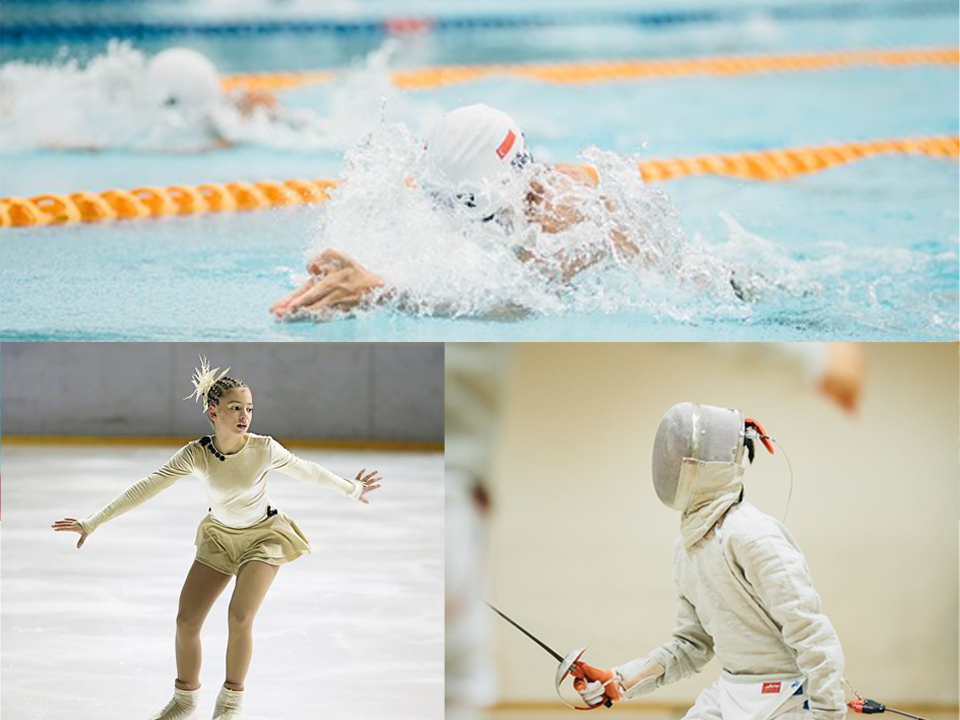 The most anticipated sports festive – the Olympics is up again. We bet everyone has a game that they are looking forward to the most during the Olympics. However, have you ever wondered how many sports are there in the Olympics? Keep reading to get your wonders solved!
The number of sports in the Olympics can be different for every set of Olympics. First, we'll have to understand how the International Olympic Committee (IOC) defines sports for Olympics.
The Hierarchy
The IOC recognizes a hierarchy of sports, disciplines, and events.
Sports
According to the IOC, a sport is represented by a single international governing body. For example, the International Swimming Federation represent the "Aquatics" sport. Therefore, all aquatics games are categorized as a type of sport in the Olympics.
Disciplines
Discipline is the game under a type of sports. For instance, swimming, synchronised swimming, diving and water polo are the disciplines of aquatics sport.
Events
In the Olympic terms, an event is any competition that has medal awards. For example, a 100m freestyle is an event of the swimming discipline in aquatic sport.
Some sports can also be the discipline
There are some cases where the sports is also the discipline of it. For instance, basketball, badminton, and baseball. These sports are dedicated to one discipline but come with different events too. For example, badminton has the events of men's double, mix double, women's single etc.
So how many Olympics sports are there?
The list of sports in the Olympics has changed a lot over history. The number of sports in Olympics is different each year. Originally, there were only 9 sports were contested in the first Olympic Games in 1896. During the course of Olympic history, new sports have been added to the games while some has been dropped. In the 2020 Olympics, there were 33 sports contested. However, the next Olympic Games in Paris 2024 are expected to have 32 sports. The types of sports and even the number of Olympic sports are different for each Olympics.
Here are the 32 sports that we can look forward to in Paris 2024:
Aquatics
Archery
Athletics
Badminton
Basketball
Boxing
Breakdancing
Canoeing/Kayaking
Cycling
Equestrian
Fencing
Football
Golf
Gymnastics
Handball
Judo
Karate
Modern pentathlon
Rowing
Rugby sevens
Sailing
Shooting
Skateboarding
Sport climbing
Surfing
Table tennis
Taekwondo
Tennis
Triathlon
Volleyball
Weightlifting
Wrestling
With so many changes over the years, the only summer sports that have never been absent from the Olympic program includes:
Athletics,
Aquatics (Swimming)
Cycling
Fencing
Gymnastics (Artistic gymnastics)
On the other hand, the only winter sports that were included in all Winter Olympic Games are:
Skiing (Nordic skiing)
Skating (Figure skating & speed skating)
Ice hockey
Are you a fan of the Olympics?
Read more: