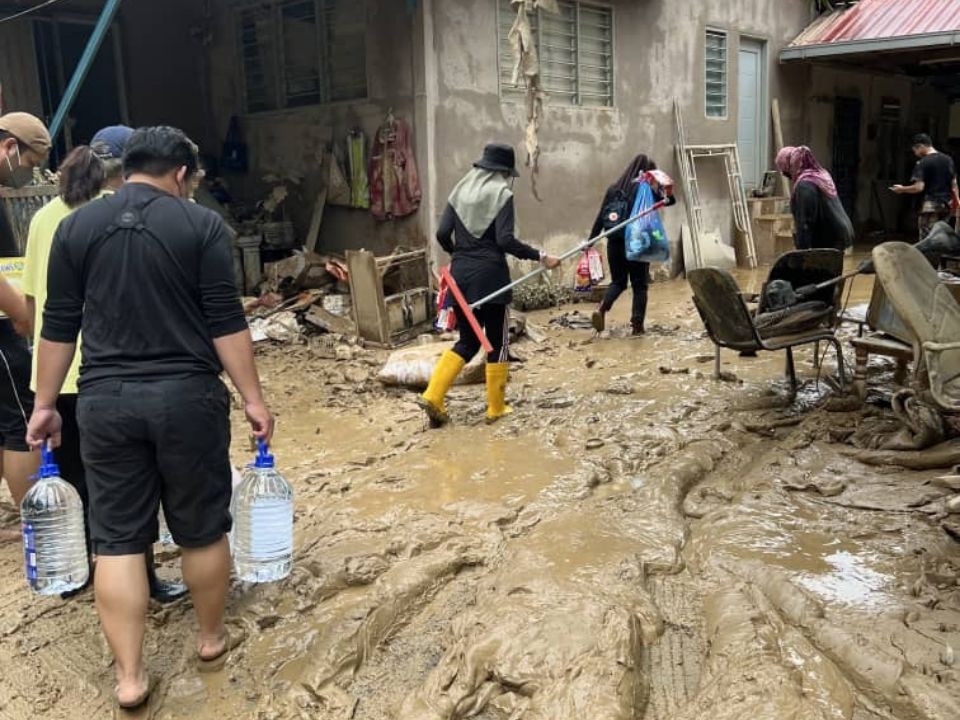 The non-stop rain in Klang Valley since last week has caused heavy flooding in many areas. Many affected victims admit that they have never experienced a flash flood this bad before thus, many are not prepared for the disastrous event.
People have also shared that as flood water gradually dries out from victims houses, the mud will definitely stay and even after you clean it, bad smells will linger around for at least a few months. This makes it hard for the victims as nothing will be the same as before.
However, thanks to the experienced flood victims from their past encounter with flood, we compiled some useful tips they shared that might help victims or even volunteers in cleaning the post-flood houses.
1. Clean the Drainage
Where to start?
The most crucial part before you start the hard work is to make sure that the dirty water residue will be able to flow smoothly into the drainage.
The heavy flood will definitely wash things away thus blocking the drainage system. Make sure you clear the drainage by throwing the inappropriately placed items away in a rubbish bag before you start with the washing.
2. Prioritize Cleaning Your Bedroom
What's Step 2? Prioritize cleaning your bedroom because you need a place to rest. Cleaning your house post flood is a hard work that is impossible to be done within a day.
Thus, you will need a place to sleep and rest to regain energy so you can continue the hard work of cleaning your muddy house along with the other household items.
3. Do Not Switch Your Electronic Appliances On
Electrical equipment that has come into contact with flood water bears a serious danger of electrocution. Thus, during the clean-up process even when the flood waters have dispersed, there are yet further risks, as there are serious possibilities of electrocution from water damaged appliances.
If you still consider using it, have a professional to check on it before it is used. It may need to be repaired or have its parts replaced before it is safe for use.
4. Clean Fabric Household Items First
Time is crucial! Is it important to clean fabric items that can be saved for usage such as clothes and carpet before the mud gets hard on them. By then, it will be very hard to clean them out and even if you succeed, it will leave stains on the fabric.
5. Don't Burn Your Damaged Mattress
It is understandable that most home appliances are damaged during the heavy flood, but don't burn your damaged mattress or any damaged items while you're at it.
Other than it causes more harm to our environment, you will also face a heavy, dark and smelly smoke from the burning activities.
Instead, put it aside and throw it away in the landfill with your other damaged belongings.
The heavy flood has submerged your car and you don't know what to do? Further read on what to do when your car is flooded.
(Source: @/khairulaming on Twitter)