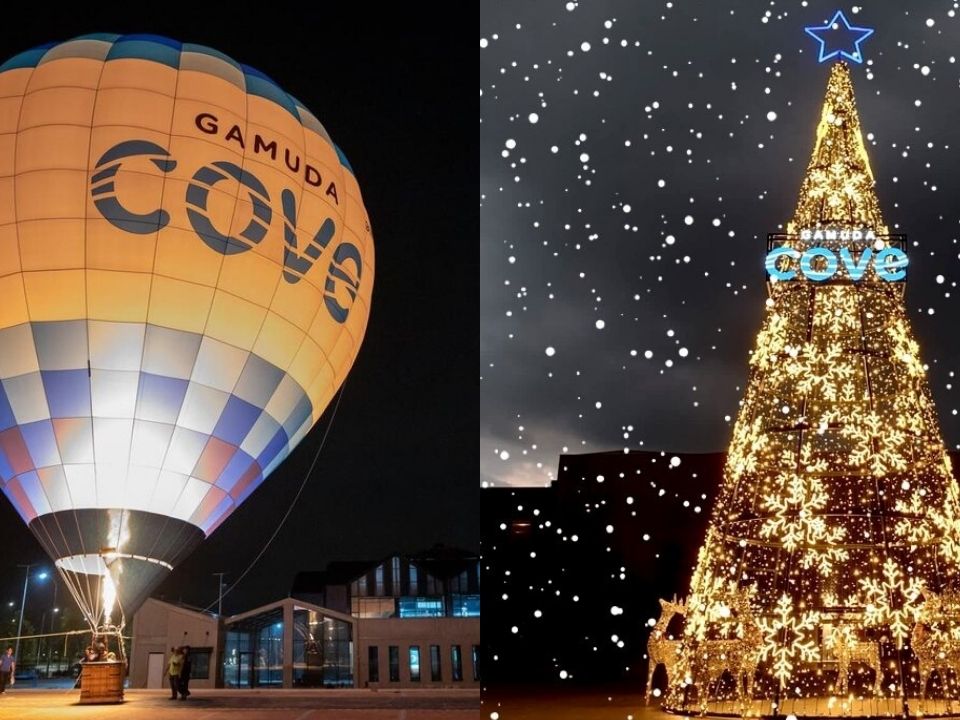 Enjoy a free hot air balloon ride and experience lots of fun activities this Christmas with Sleigh Your Way To Gamuda Cove. Don't miss this one out as it's only happening for two weekends!
Sleigh your way to Gamuda Cove
As mentioned by Gamuda Cove, two types of events will take place at three different venues. The first two locations will be held the first weekend which is the 18th and 19th of December. Meanwhile, the third venue (second event) falls on Christmas Day and Boxing Day which is the 25th and 26th of December.
Jolly Ride With Cove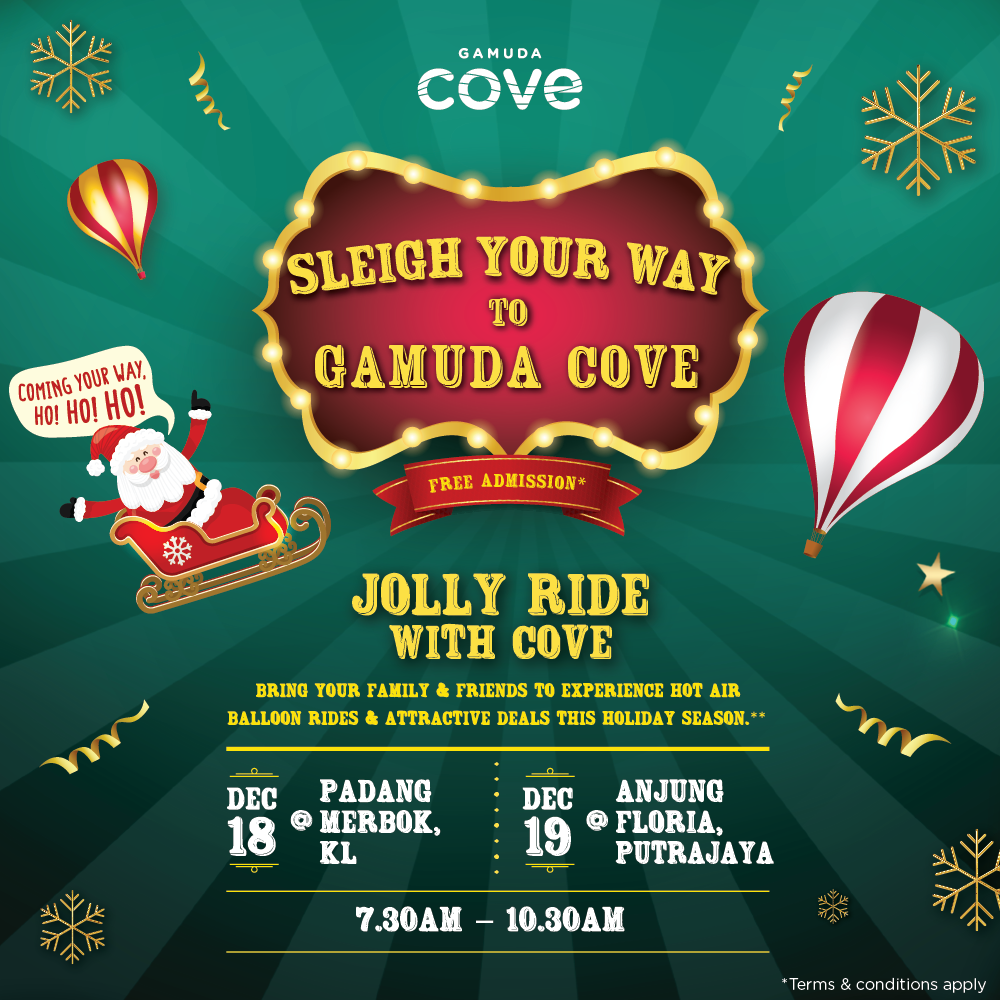 Here at Jolly Ride with Cove, you are able to purchase the introductory ticket which is the Gamuda Cove Introductory Package that only cost you RM20 and is eligible until the 30th of June 2022. Those who buy the ticket will be granted a complimentary hot air balloon ride that is redeemable the upcoming weekend.
Gamuda Cove Introductory Package includes:
40-minutes experiential Safari Insta Tour at Paya Indah Discovery Wetlands at 3 scenic locations of Bamboo Trail, Lake Sendayan and Rumah Melayu.
15-minutes ride to enjoy beautiful panoramic view on Cove Aerobar at 35 meters high with light snacks and drinks.
Free hot air balloon ride.
Jolly Ride with Cove is held at two different locations: Padang Merbok, KL and Anjung Floria, Putrajaya.
XMAS Hot Air Balloon Fiesta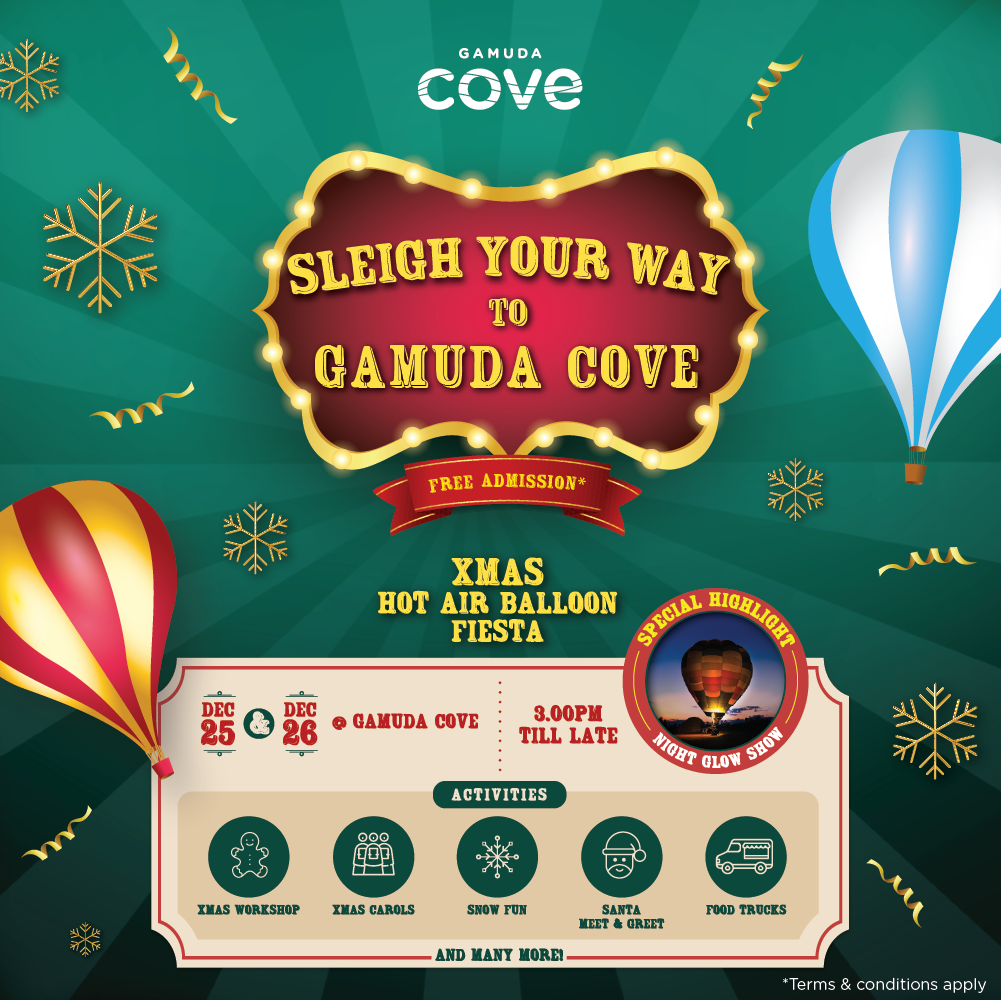 XMAS Hot Air Balloon Fiesta will last from 25th until the 26th of December at Gamuda Cove. Tons of activities and games are offered for visitors to enjoy:
Hot Air Balloon Night Glow Show – where you get to see beautiful light shows from the sky.
Experiencing snow at Gamuda Cove.
Taking pictures with a 9-ft Christmas tree that is dressed in stunning decorations and lights.
Christmas Caroling
Meet and Greet with Santa Clause and Santarina – if you're lucky, you get to to dine with Santa at Cove Aerobar which is 35-metres high in the sky
Extreme activities like Goosebumps Rope Course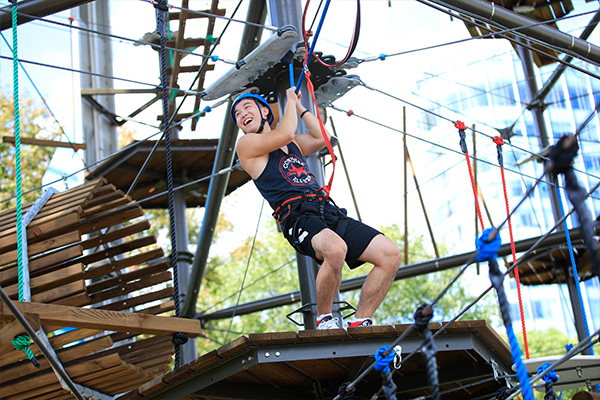 A fun weekend to spend with family!
So, what are you waiting for? Clear out your schedule for Sleigh Your Way To Gamuda Cove as this is only happening for two weekends! You'll miss out a lot if you're not planning for this.
For more info about the event:
Or you could simply register here
Looking for more fun ways to spend time with your little ones? Head over to the first-ever hybrid zoo in Malaysia to educate them about extinct animals and more!