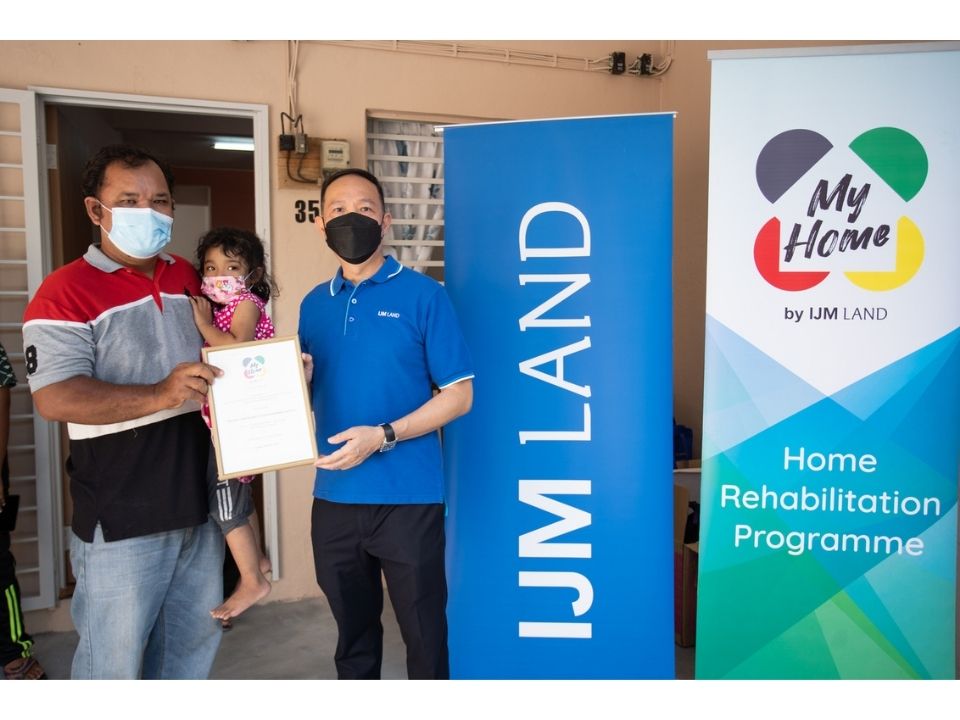 After a decade of building hopes and fulfilling dreams for those in need through the myHome programme, the leading developer of Seremban 2, IJM Land Berhad returned with hardened perseverance to provide underserved families with a safe and conducive living environment through Home Rehabilitation Programme (myHome).
Home Rehabilitation Programme (myHome) by IJM Land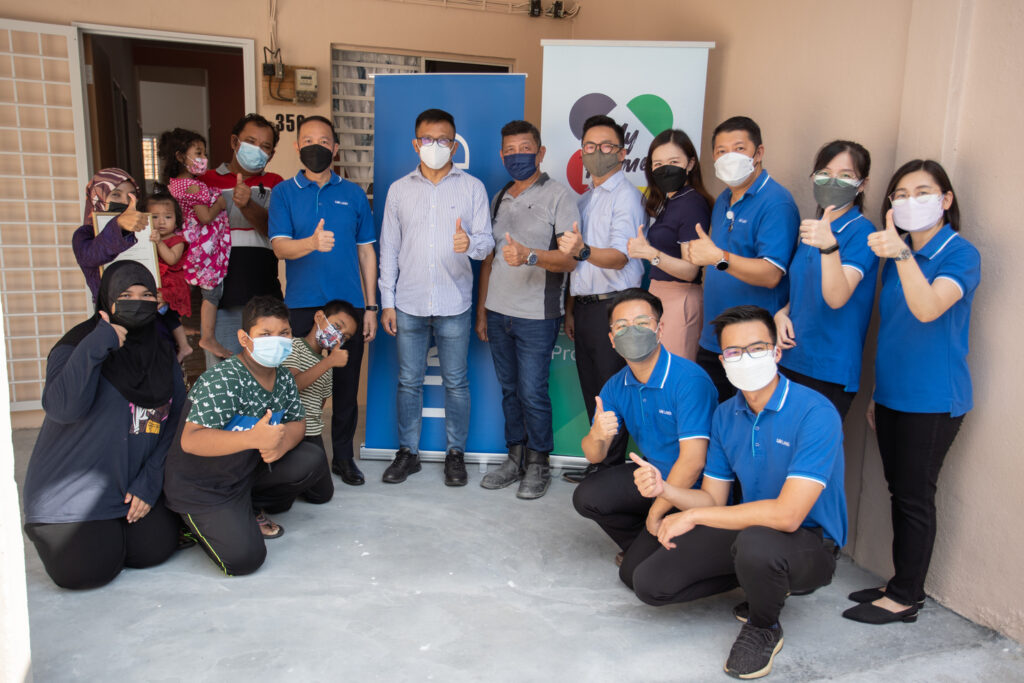 Mr Hazizi, a 46-year-old father working as a general factory worker with menial income, has been granted fully restored and comfortable home conditions that will, in turn, develop a quality of life that the family rightfully deserved. As the sole breadwinner for his family, Mr. Hazizi is struggling to keep his family of six afloat and fed despite the financial aid given by the Department of Social Welfare (JKM).
During our first visit to their house, we can see that Mr Hazizi and his wife thrive on making their children happy where they will do just about anything to see their faces light up with a smile — but that comes at the expense of their own happiness when reality hits and they were struggling to make ends meet. Because of these circumstances, we arrived to rebuild their lives and homes through our myHome programme that will not only restore a decent roof over their heads, yet foster a safe and liveable home for the family.

Dato' Hoo Kim See, Senior General Manager of IJM Land Berhad
IJM Land Provides Other Essential Items For The Family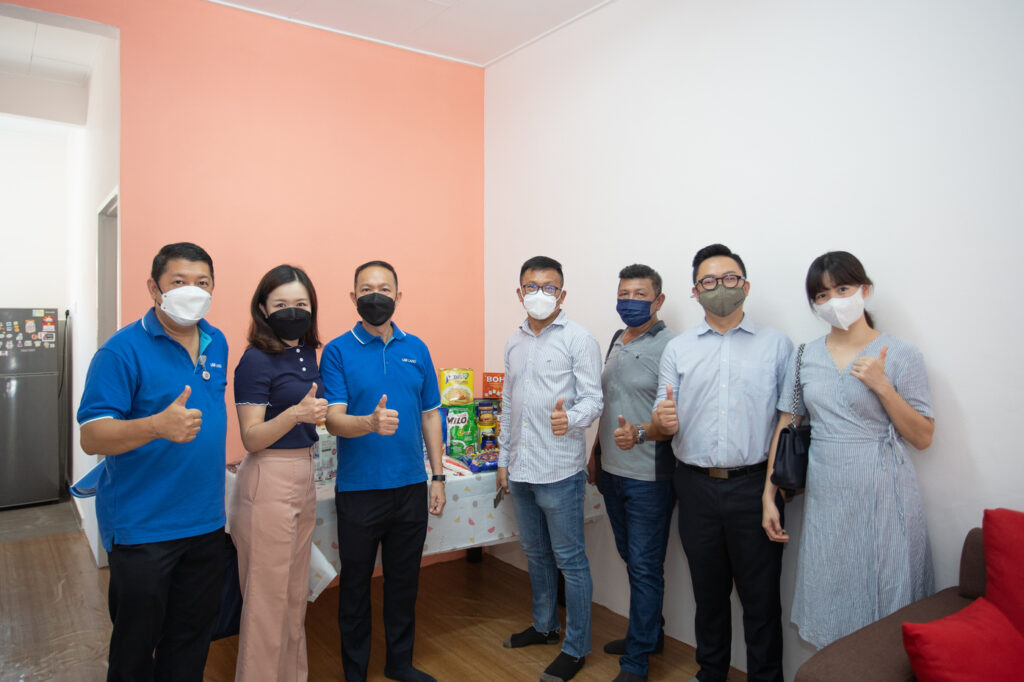 The Home Rehabilitation Programme (myHome) was led by Dato' Hoo and the IJM Land team, they carried out refurbishment works which include repair, touch-ups, hacking, dismantling, supply and installation in every main part of the house.
One of their partners, Golden Hover Group of Companies have also contributed three sets of study table and chair to create a conducive learning environment for the children.
Overall, the complete cost of the refurbishments came up to an estimated RM40,000 with generous contributions and support from HHR Setia Sdn Bhd, Jotun Paints (Malaysia) Sdn Bhd, Midas Touch PTL.
On top of that, during the certificate of completion handover ceremony, IJM Land also equipped them with other essential items including groceries, medical masks and hand sanitisers to lessen their burdens in this new normal.
As concluded by Dato' Hoo,
A home is a precious place where all their happiness begins, and with such a big family, they will need a proper home to nurture their hopes and dreams. We believe that we are not only building a house or repairing some broken pipes but a sustainable future for them to lead a peaceful and comfortable livelihood from here.

Dato' Hoo Kim See, Senior General Manager of IJM Land Berhad
The Home Rehabilitation programme is IJM Land's core Corporate Social Responsibility activity which coincides with IJM Land's motto 'We Make Good Better'. For more information on the myHome programme, kindly visit http://seremban2.ijmland.com/.