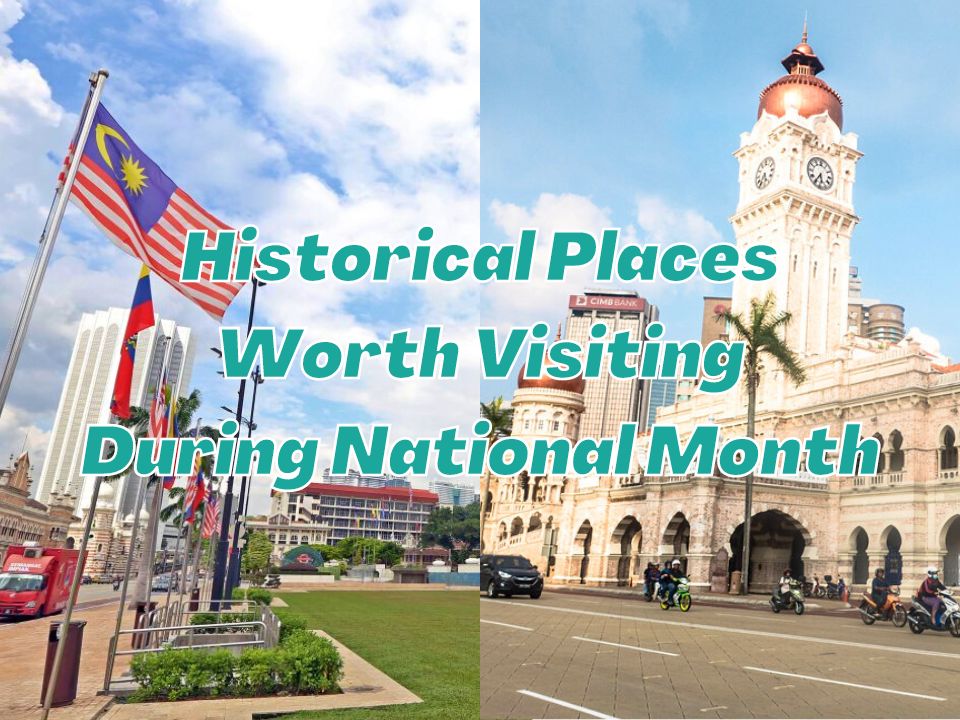 National Day is approaching, and the 65th year of Malaysia's independence will soon be celebrated!  The theme for this year's celebration is "Keluarga Malaysia Teguh Bersama", which refers to the resilience and unity of the Malaysian Family in facing challenges while coming together as a family. 
5 Historical Places In Malaysia
Take advantage of the upcoming National Day holiday to embrace the numerous historic structures and landmarks!
1. Sultan Abdul Samad Building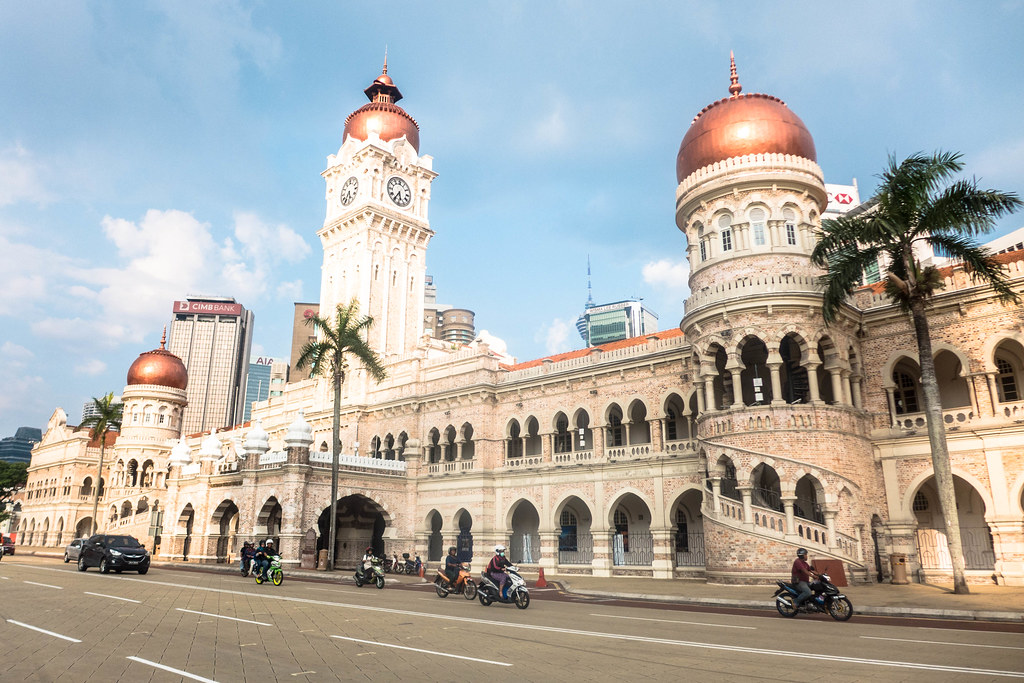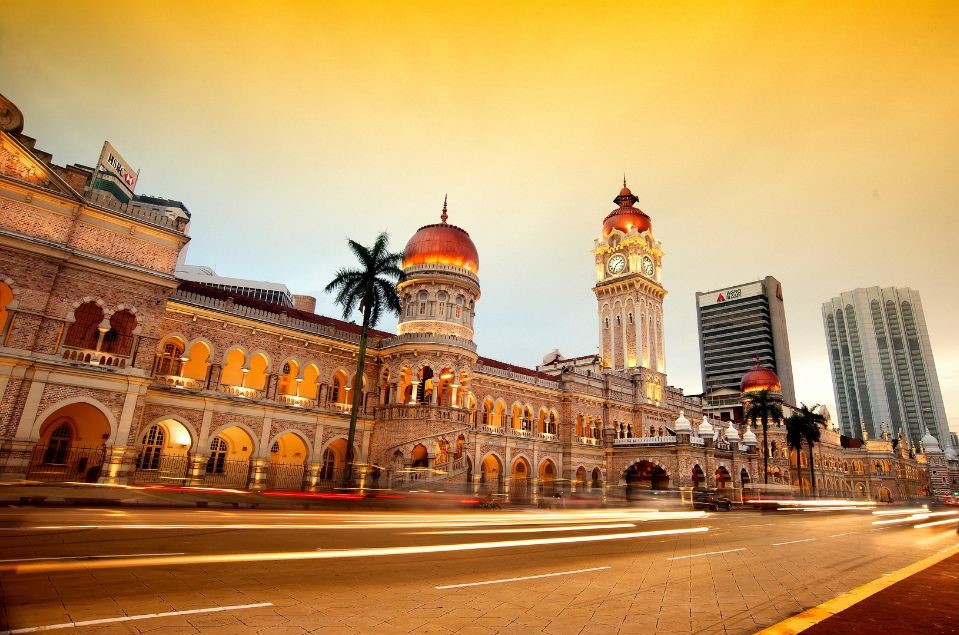 Inaugurated in 1897, the magnificent Sultan Abdul Samad Building was originally used to centralise administrative offices, and was known as Government Offices in its early years.
Known as Bangunan Sultan Abdul Samad in Malay, the mansion has been standing the test of time for more than a century without any substantial structural alterations!
The Mughal architecture of the building incorporated a blend of British, Islamic and Hindu touch. A 41 metres high clock tower, and copper domes decorated with Hindu-influenced elements (kalash-like finials, inverted lotus motifs, and a signature chattri cupola on the clock tower dome) depicting Malaysia's cultural diversity and historical legacy!
Location: Jln Raja, Kuala Lumpur City Centre, 50050 Kuala Lumpur, Malaysia.
Opening hours: Open 24 hours
2. Independence Square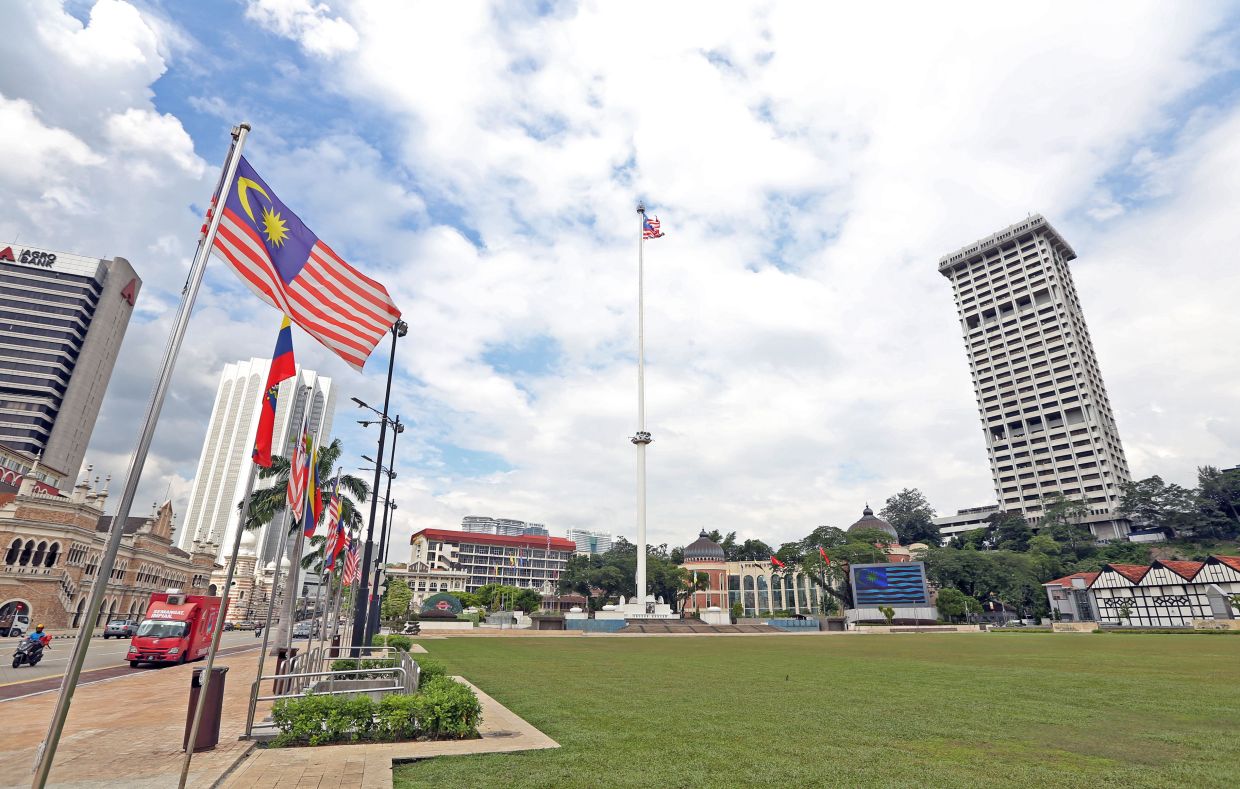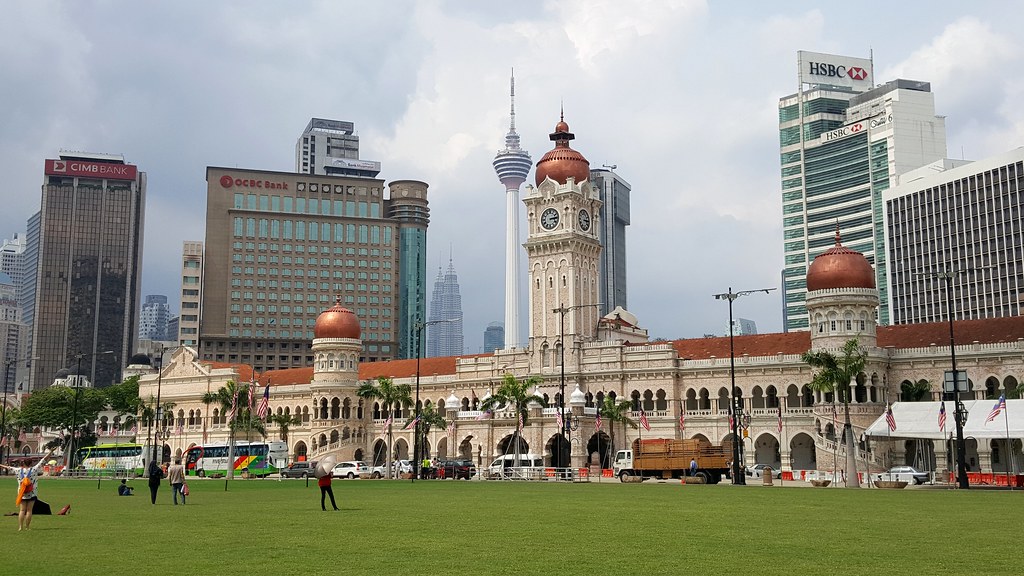 Another place you can't miss on National Day must be Independence Square! Also known as Dataran Merdeka, it is located on the opposite side of Sultan Abdul Samad Building.
It is the historic location where, at the stroke of midnight on August 31, 1957, the Union Flag was lowered and the Malaysian flag was raised for the first time!
Every year on Independence Day, people gather here as a national day parade and various events will be held, and fireworks will be set off to celebrate the anniversary of Malaysia's independence.
Location: Jln Raja, City Centre, 50050 Kuala Lumpur, Malaysia.
Opening hours: Open 24 hours
3. Sri Mahamariamman Temple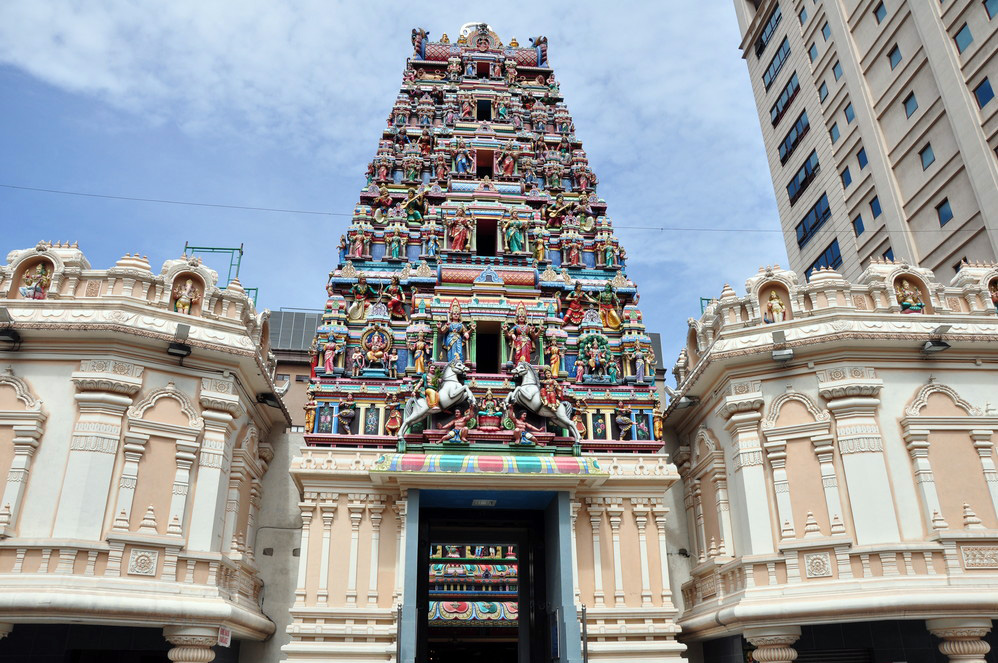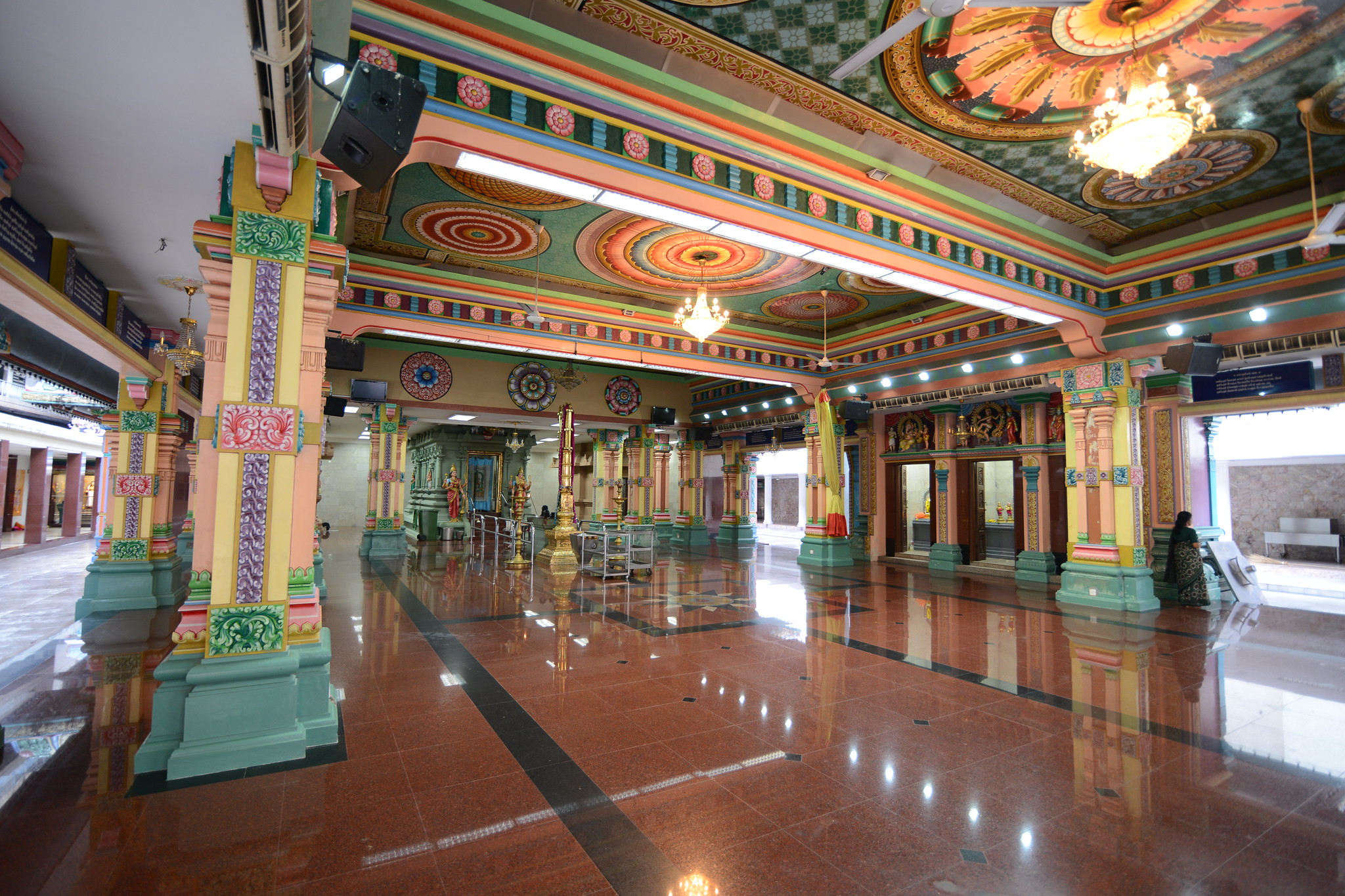 One of the most notable landmarks or historical places in the heart of Kuala Lumpur is the iconic 5-tiered Gopuram tower of the Sri Mahamariamman Temple.
The tower is situated above the entrance of KL's oldest Hindu temple, which dates back to 1873. It stands 22.9 metres tall and was a later addition to the temple completed in 1972.
It was the work of Indian sculptor S. T. Muniappa from South Indian state Tamil Nadu, featuring 228 deities and other figures from Hindu mythology.
Sri Mahamariamman Temple is near Chinatown and other popular sites such as Central Market and Flea Market Petaling Street.
Location: Jalan Tun H S Lee, City Centre, 50000 Kuala Lumpur, Malaysia.
Opening hours: Mon 6am – 8pm, Tue to Fri & Sun 6am – 8.30pm, Sat 6am – 9pm
Note:
There is a 3 to 4-hour break in the afternoon, around 1pm – 4pm
Proper attire should be followed
Photography is allowed
Shoes need to be left outside at the shoe stall after paying around RM0.20 to RM2.00 per pair
Opening hours is subjected to change during festivals
4. National Monument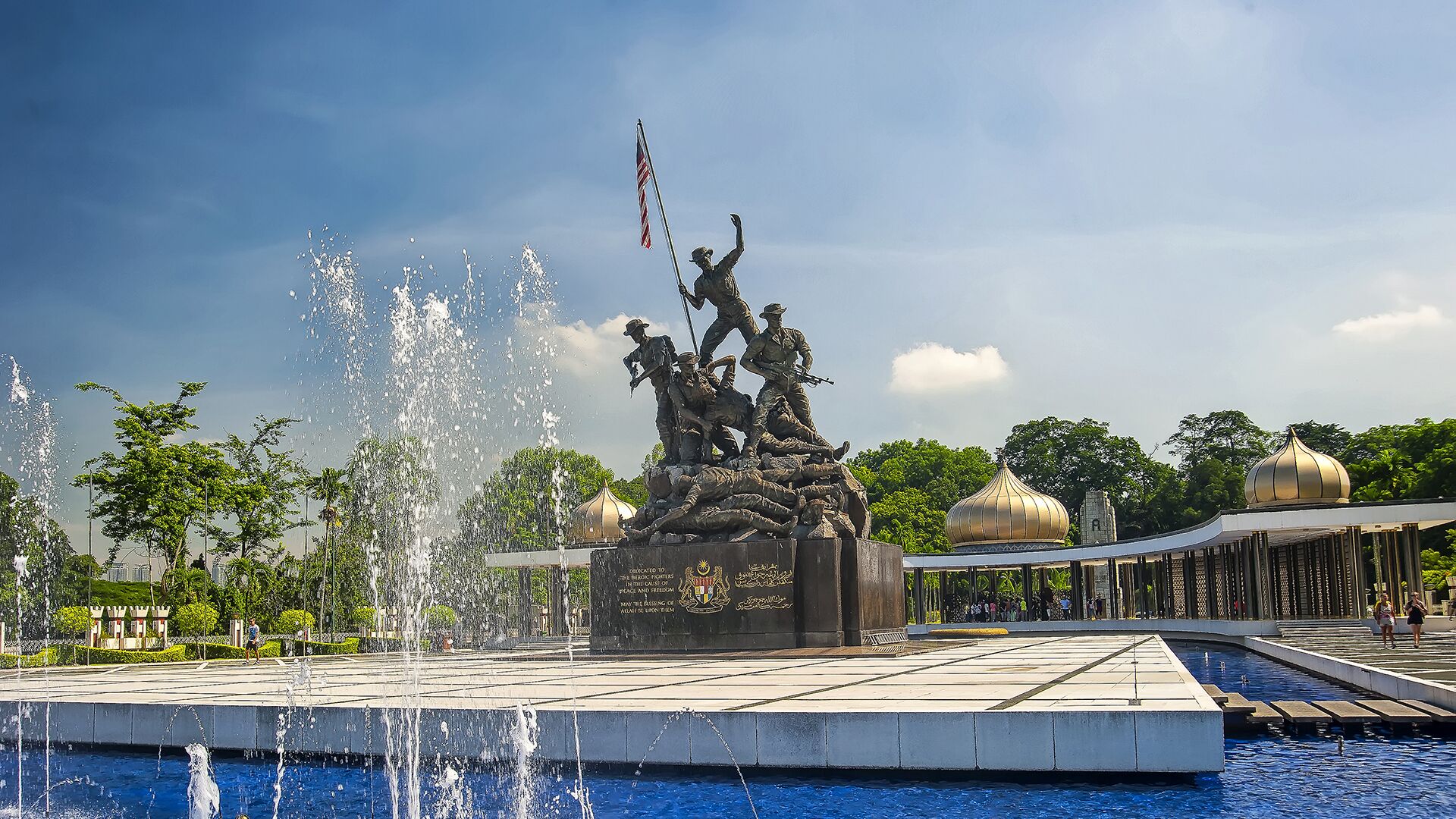 National Monument, or Tugu Negara, is a bronze sculpture built in remembrance of the brave soldiers during Malaysia's struggle for freedom.
Besides the monument, the historical attraction comprises a crescent pavilion and a reflecting pool with fountains. Inspired and designed by renowned American sculptor Felix de Weldon, and completed in 1966, it stands around 15 metres tall at the centre of the pool.
Location: Perdana Botanical Garden, Jln Parlimen, Kuala Lumpur City Centre, 50480 Kuala Lumpur, Malaysia.
Opening hours: Everyday from 7am – 6pm
5. Thean Hou Temple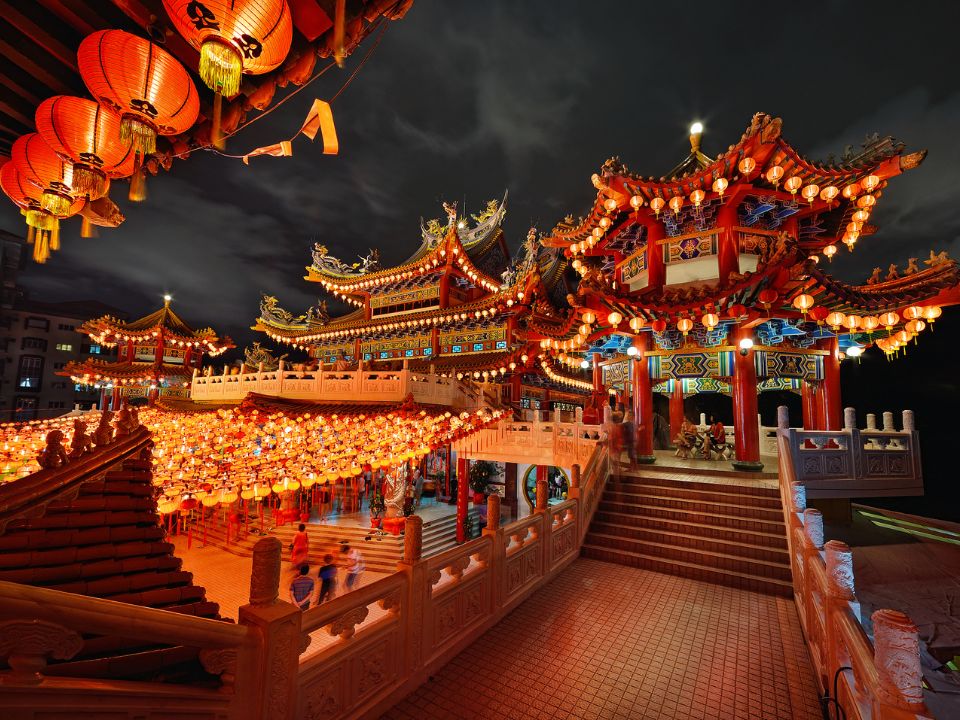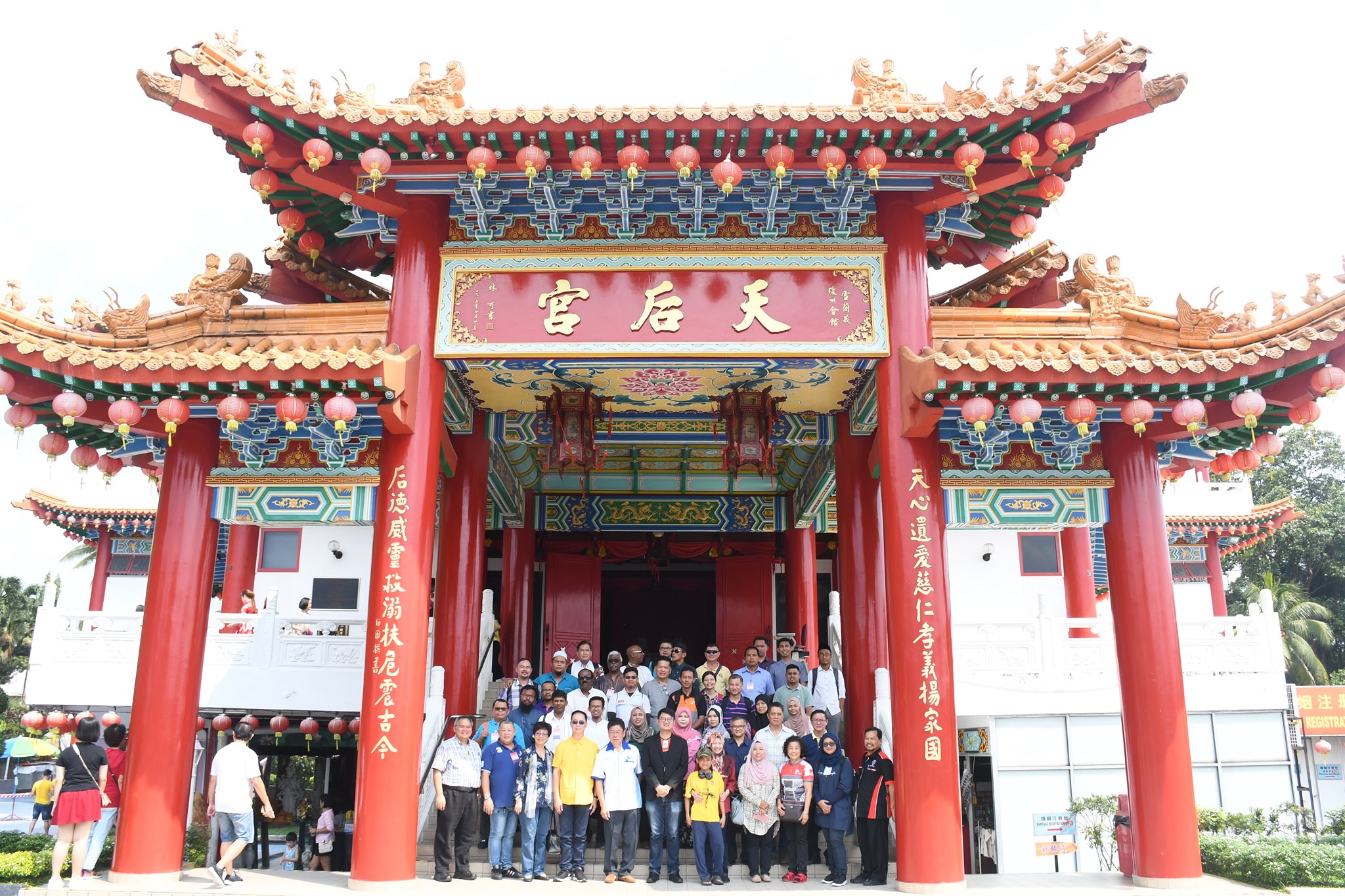 Thean Hou Temple's main structure carries over elements of traditional Chinese design, and it features a majestic fusion of Southern and Northern architectures!
Strong contrasts, bright colours and bold pigmentation are some of its distinguishing characteristics. The swallow-tail and dragon-phoenix cresting on the temple ridge is a distinctive feature of traditional Southern architectural style.
On the other hand, the archway's ridge at the entrance is in a straight line and has two ridge-biting dragons on both ends. This in turn is a typical Northern architectural design.
Location: 65, Persiaran Endah, Taman Persiaran Desa, 50460 Kuala Lumpur, Malaysia.
Opening hours: Everyday from 8am – 10pm, including public holiday
Read also Merdeka 118 Is Now The 2nd Tallest Building In The World and Tecoma Trees Across the Nation: Cherry Blossoms in Malaysia