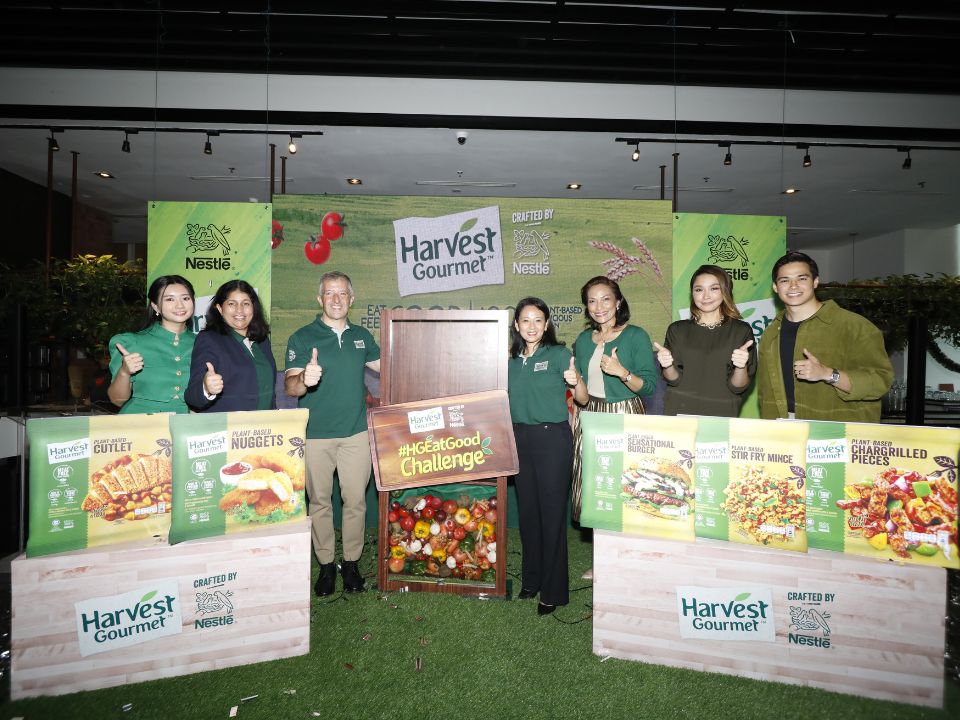 Harvest Gourmet, Nestlé Malaysia's plant-based food brand, is launching the #HGEatGoodChallenge today to advocate healthier and more sustainable diets amongst Malaysians, in collaboration with BookDoc.
Nestlé's Harvest Gourmet: A Plant-Based Foods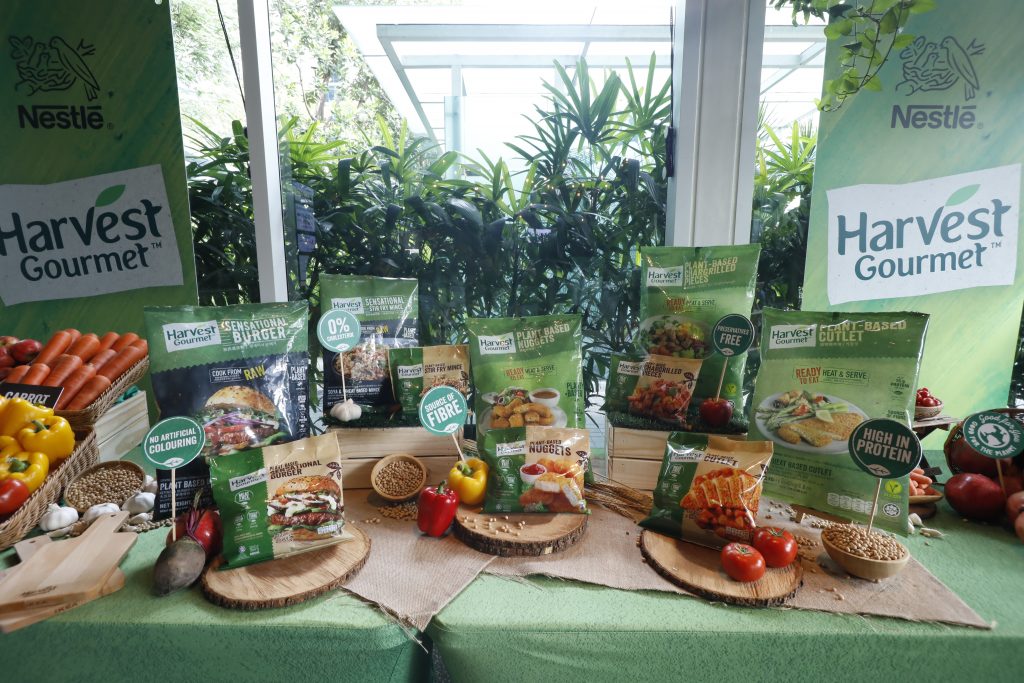 Globally, communities are becoming more environmentally and health-conscious. This leads to an increasing number of people reducing their meat intake and embracing more plant-based diets.
By offering simple and easy-to-prepare plant-based foods that deliver on taste, nutrition and value, Nestlé's Harvest Gourmet offers Malaysian consumers healthier alternatives for the everyday meals they love.
The topic of plant-based food alternatives has taken centre stage at the recent 2022 United Nations Climate Change Conference (COP 27), as the global food system is responsible for over 30% of greenhouse gas emissions, and 57% of these are derived from the processing of meat, dairy products and crops for animal feed. Hence, shifting to a plant-based diet is a positive action to fight against climate change.
Eat Good, Feel Good With #HGEatGoodChallenge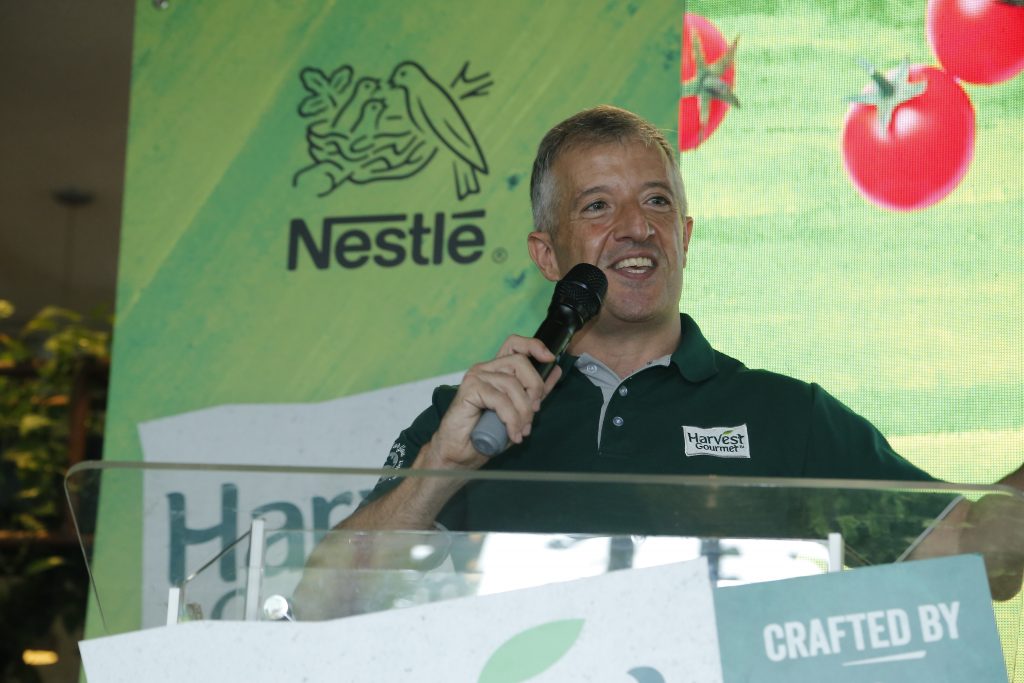 Speaking at the media launch of the #HGEatGoodChallenge today, Mr. Juan Aranols, CEO of Nestlé (Malaysia) Berhad said more Malaysians are willing to improve their diets and are increasingly aware of the impact of their choices on the planet.
#HGEatGoodChallenge aims to encourage Malaysians to start an experiential journey, discovering easy ways to adopt tasty plant-based meals as part of their everyday diets. It will be a meaningful campaign to kickstart into a healthier new year, while doing good for the planet!
Details Of The #HGEatGoodChallenge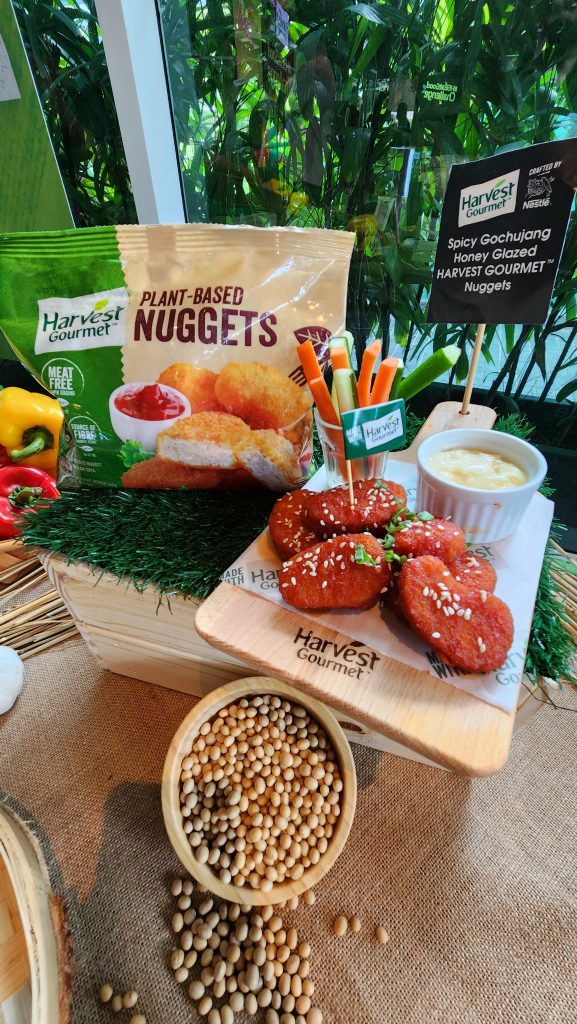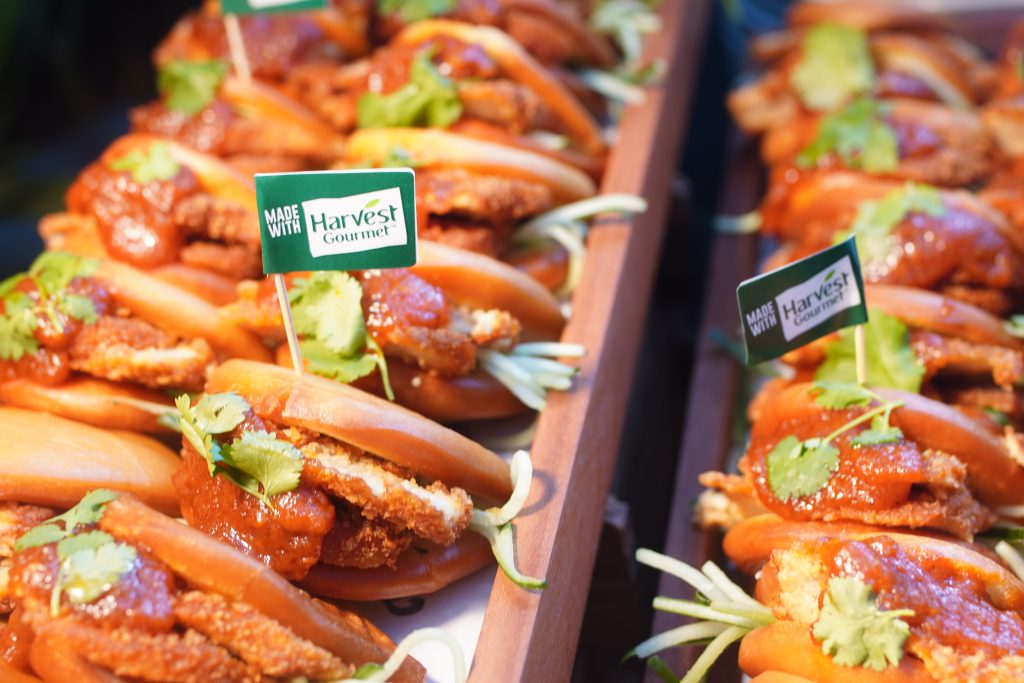 The #HGEatGoodChallenge will run from 10 December 2022 to 8 January 2023 on the BookDoc health app. Participants are required to prepare and submit 15 Harvest Gourmet meals and clock up a minimum of 120,000 steps within the 30 days challenge period, to qualify for many attractive prizes.
On top of that, all Challenge Finishers will receive an E-certificate by Nestlé RELeaf, as Harvest Gourmet commits to planting a new tree in 2023 for every participant who completes the challenge. Nestlé RELeaf is Nestlé Malaysia's largest reforestation programme, aiming to plant 3 million trees by end of 2024.
Celebrities And F&B Partners For #HGEatGoodChallenge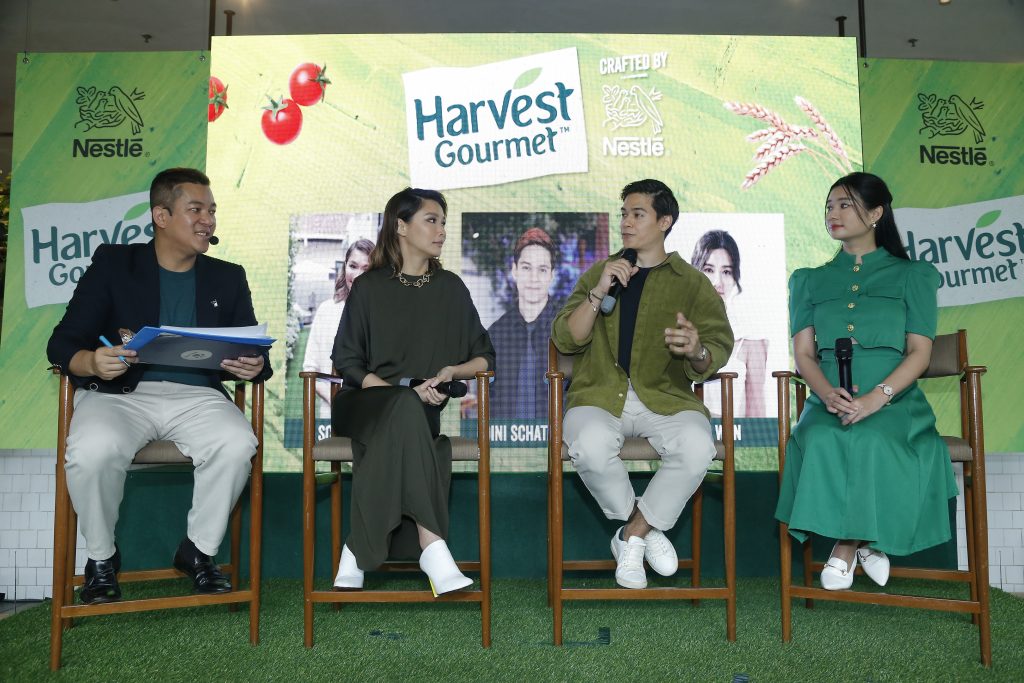 Celebrity influencers Scha Alyahya, Dini Schatzmann and Qiu Wen were present to share their experiences of integrating plant-based meals in their diets and its positive impact on their lives.
The event also showcased the other collaborators of the #HGEatGoodChallenge comprising F&B partners such as Epic Food Hall, KyoChon, Uncle Bob Sabah, Sheraton KL, EQ Hotel and others who will provide Nestlé's Harvest Gourmet meal options at their restaurants for participants during the challenge period.
The Key Insights Into Healthy Eating Shared By The Consultant Dietitian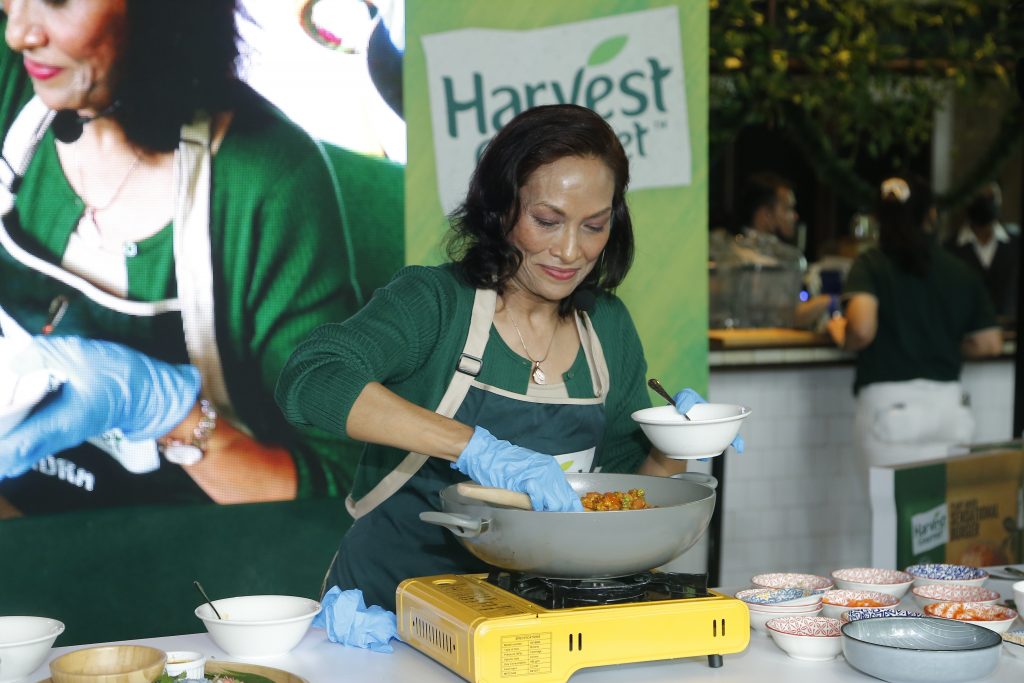 Present at the launch event was Mr. Raj Kumar R G Sheth, President of the Malaysian Vegetarian Society, which will be focusing on outreach and raising awareness on plant-based eating; while consultant dietitian Ms. Indra Balaratnam shared key insights into healthy eating.
Ms. Indra Balaratnam said:
Nutrition is one of the elements of the wellness spectrum. However, most of us neglect having balanced meals due to our busy lifestyles and lack of discipline. Statistics show that 1 in 2 adults are overweight or obese, 3 in 10 adults have high blood pressure; and heart disease remains the top killer of Malaysians,
She further added:
It is well proven that eating a diet abundant of plant-based foods positively benefits our health by lowering the risk of developing coronary heart disease, high blood pressure and diabetes, and increasing life expectancy.

Ms. Indra Balaratnam, Consultant Dietitian
Nestlé's Harvest Gourmet Recipes Shared By Ms. Indra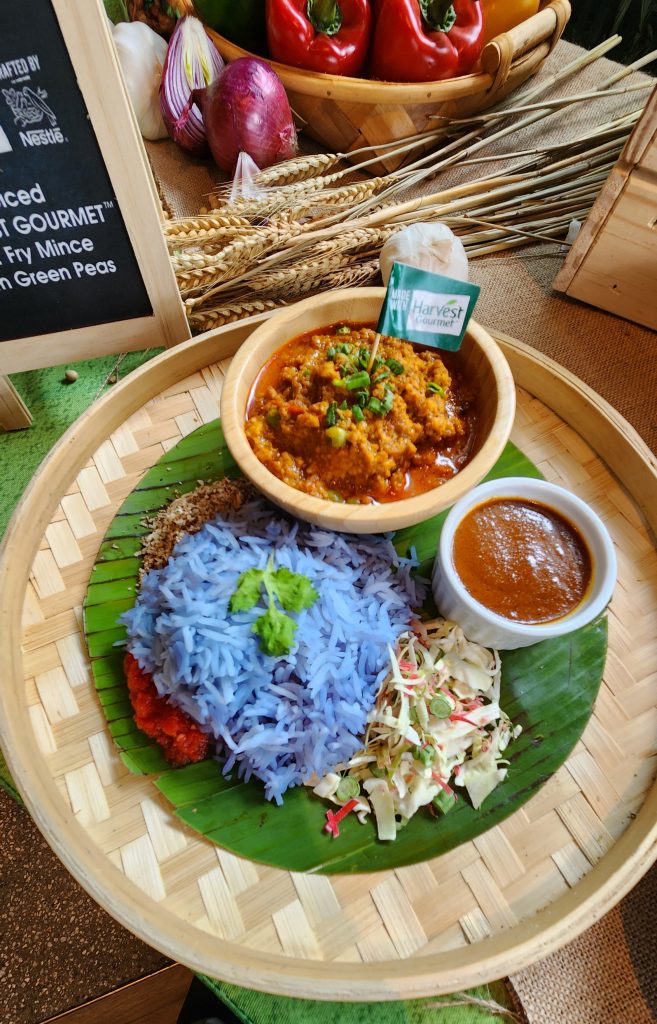 During the launch event, Ms. Indra Balaratnam shared 2 simple and tasty recipes using Nestlé's Harvest Gourmet for the challenge, which she demo-cooked at the event – Spicy Gochujang Honey Glazed Harvest Gourmet Nuggets and Spiced Harvest Gourmet Mince with Green Peas. Both recipes will be part of the 15 plant-based meal inspirations made available for participants during the #HGEatGoodChallenge.
In line with Nestlé Harvest Gourmet's "Eat Good, Feel Good" brand philosophy, the company is committed to developing high quality, great-tasting plant-based products suitable for vegan diets and also for the millions of Malaysians who desire to reduce their meat consumption by integrating tasty and healthier alternatives.
Nestlé's Harvest Gourmet sources 100% high quality plant-based ingredients. These ingredients are carefully blended and simply shaped into tasty convenient products for in-home and out-of-home consumption. Today, the range comprises delicious snacking offerings such as nuggets, cutlets and burgers as well as versatile minced and chargrilled products suitable for recipe creation.
Plant-based products continue to be a growth priority area for the Nestlé Group worldwide, as demonstrated in 2021 by the set-up of the plant-based meals factory in Shah Alam – the first in ASEAN and only one of two in Asia – to cater to a growing local and export market.
For more information about #HGEatGoodChallenge, kindly visit http://www.harvestgourmet.my/whatsnew-tips. Weekly prizes await and the top three participants will walk away with prizes such as the Apple Watch Ultra, Apple Watch SE and Apple Airpods.