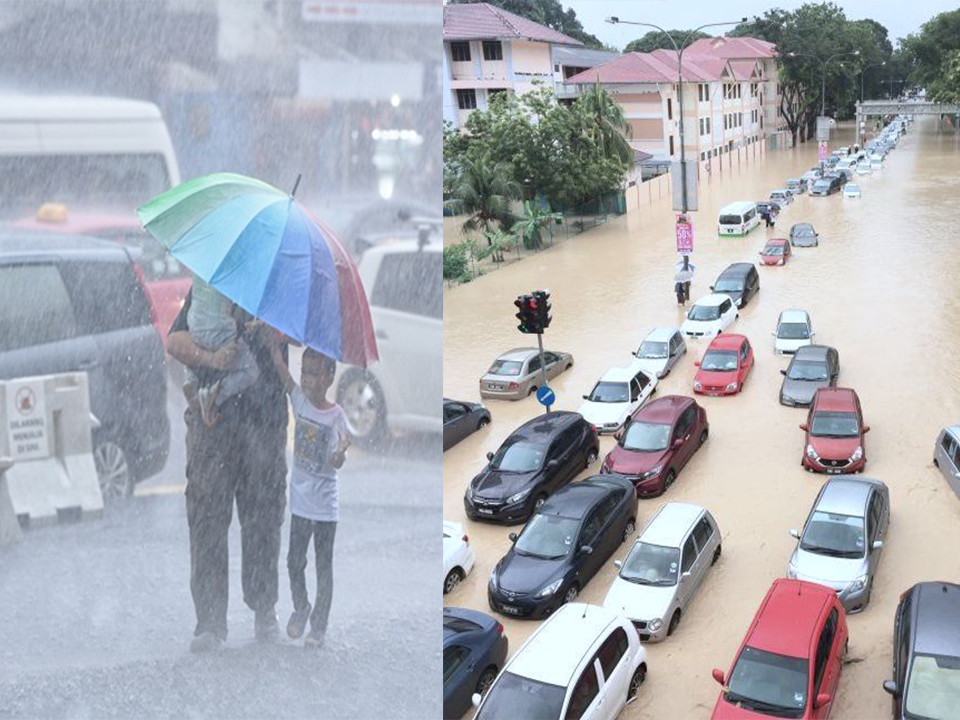 The heavy rain season in Malaysia is arriving again. The Malaysian Meteorological Department (METMalaysia) warned that heavy rain and flood will be coming our way starting from next month.
According to METMalaysia director-general Muhammad Helmi Abdullah, the Northeast Monsoon period 2021/2022 is expected to start in early November until March 2022.
There would be four to six episodes of significant heavy rain that can cause flood during this period. 
Heavy Rain And Flood
Heavy rain episodes
November – December 2021
Affecting Kelantan, Terengganu and Pahang.
December 2021 to January 2022
Expected to be more prevalent in Johor, Sabah, and Sarawak.
Meanwhile, the strong and cold winds could also affect the weather conditions of the states on the West Coast of Peninsular Malaysia.
Expecting most rain in East Coast
The highest rainfall would fall in November and December this year on the East Coast of Peninsular Malaysia.
Muhammad Helmi said Kelantan and Terengganu would receive between 450 mm to 1,000 mm rainfall, which is slightly above average.
January – March 2022
On the other hand, the director-general said all states in Peninsular Malaysia, Sabah, and Sarawak would get an average level of rainfall during this period next year.
However, they are expecting the interiors and the west coast of Sarawak and eastern Sabah to receive slightly above average rainfall in January, which is between 250 mm to 950 mm.
Latest weather updates
For the latest Malaysia weather updates, you may follow the METMalaysia's official social media accounts on Facebook or Twitter.
They give daily updates as well as warnings for the bad weather in Malaysia.
Alternatively, you may visit the METMalaysia website or download the myCuaca app which is available on the Apple App Store and Google Play.
Be aware of the upcoming heavy rain and flood in Malaysia and stay safe everyone.
Tap here for more updates from us.
(Source: BERNAMA)