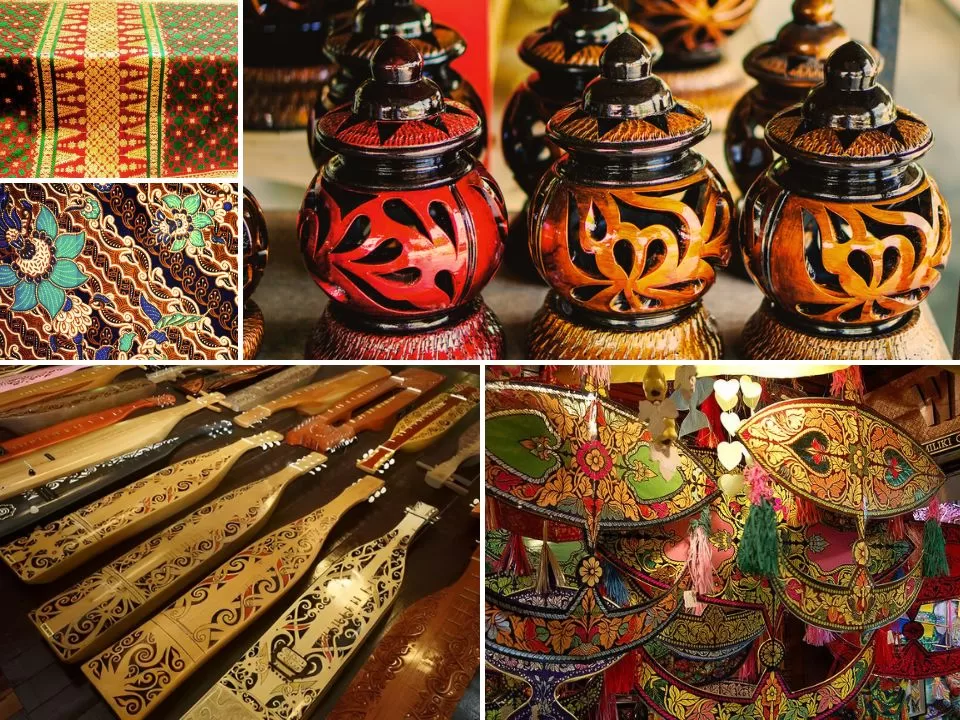 Malaysia is the nurturing home to traditional handicrafts, where each tells its story through the skilled hands that have crafted it over centuries. Malaysia's rich cultural heritage lives and breathes in the hands of craftsmen who have transformed their homes into sanctuaries of tradition and not just confined in the museum. These handicrafts capture the spirit of Malaysian identity and are more than just reminders of bygone eras.
Revisiting These Timeless Beauty
Every craft of heritage is a testament to the endurance of tradition against the forces of modernity. We must appreciate and pay tributes to the artisans who have kept the country's cultural soul. Malaysians must remember these handicrafts, where each item links the past and the present.
Check out these stunning handicrafts:
1. Batik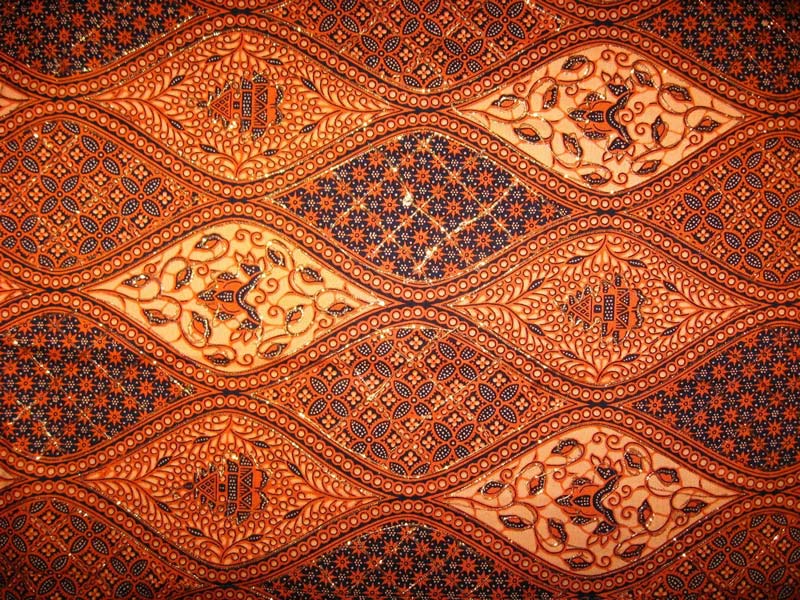 Images via Wanita Kelantan & Pinterest
Batik is a type of art that uses wax-resist dyeing techniques of vibrant colors on a plain white cloth. You can find it in east coast states like Kelantan, Terengganu, and Pahang. Batik is well-known for its flowers and leaves motifs. Over time, this art form has evolved into something unique, setting it apart from the traditional Javanese hand-printed Batik.
Thanks to local designers, the public has now embraced Batik as the national attire in Malaysian culture.
2. Pewter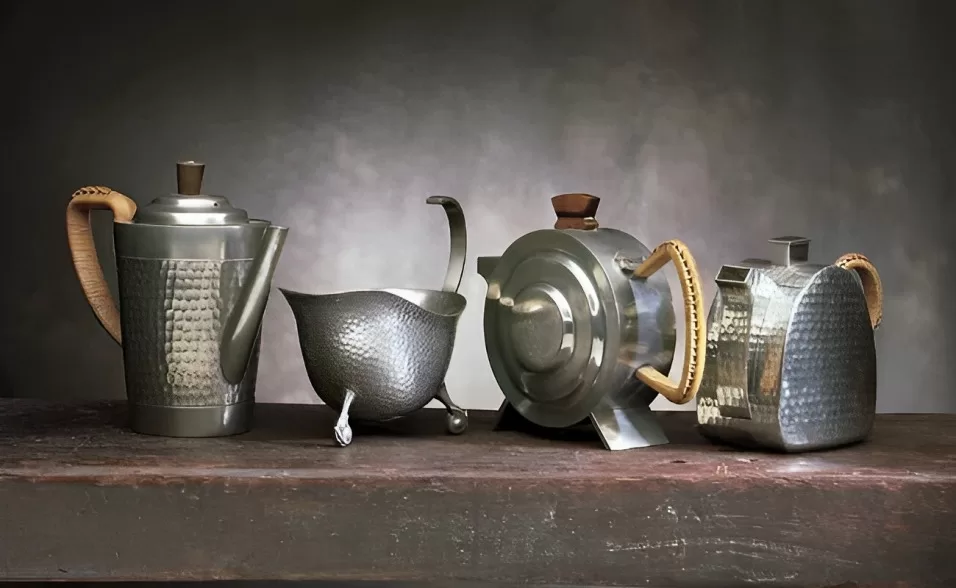 Images via Tatler Asia & Cynthia Findlay
Pewter is a famous alloy in Malaysia. Alloy serves a wide range of applications such as tableware and decorative items to religious artifacts; boasting a distinctive glossiness and adaptability that makes it ideal for intricate craftsmanship. One of the standout features of pewter is its low melting point, allowing artisans to work with it easily.
3. Nyonya Beadwork Shoes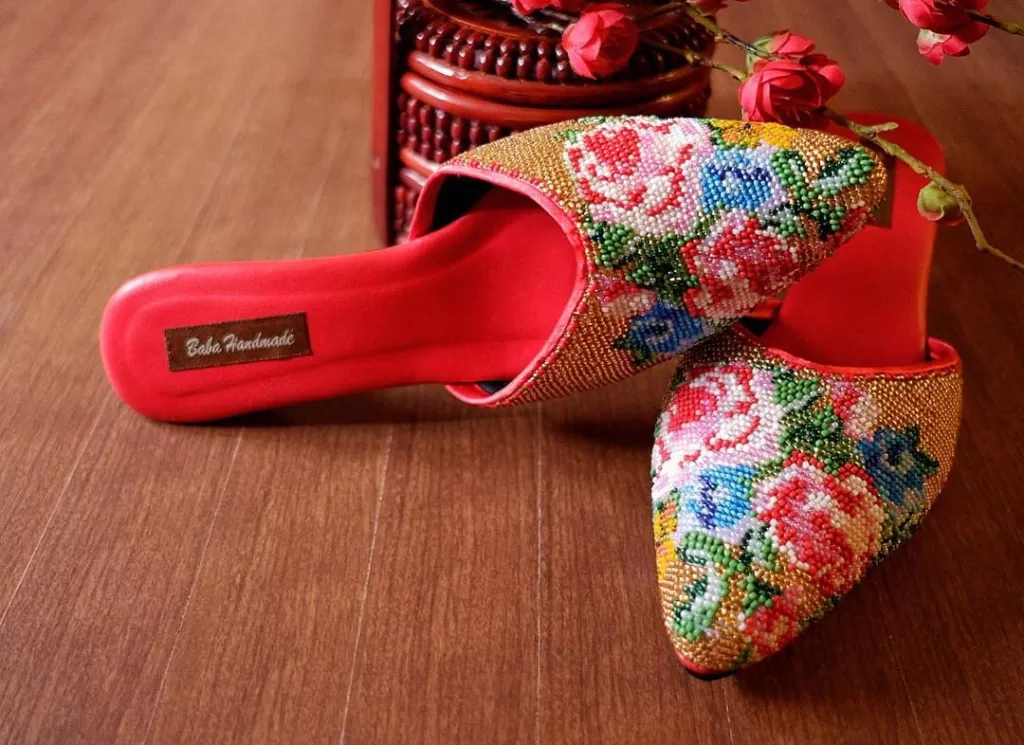 Nyonya shoes, also known as Peranakan shoes or Kasut Manek in Malay, originated in the Straits of Melaka and are associated with the Peranakan Community. It is a detailed shoe that can take up to three months to make. The Peranakan community uses these shoes for special occasions like weddings. Every pair is a unique creation as it reflects the creativeness of the artisan's vision.
Over the years, Nyonya beaded shoes have turned into another forgotten handicraft.
4. Rattan Weaving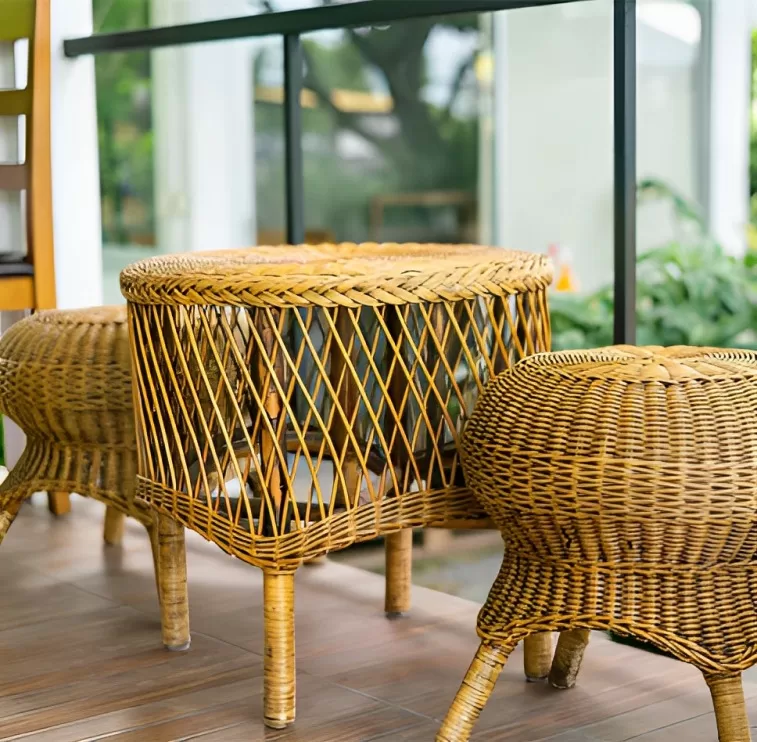 Images via Green Living SHK & Island Living
Rattan is a common material for handicrafts and artwork in Malaysia. It is not only strong but also splinter-resistant. It is often woven into baskets, tables, rocking chairs, and other home goods (such as cane for our super-strict parents). However, rattan handicrafts are also disappearing due to shifted tastes in modern art.
5. Wau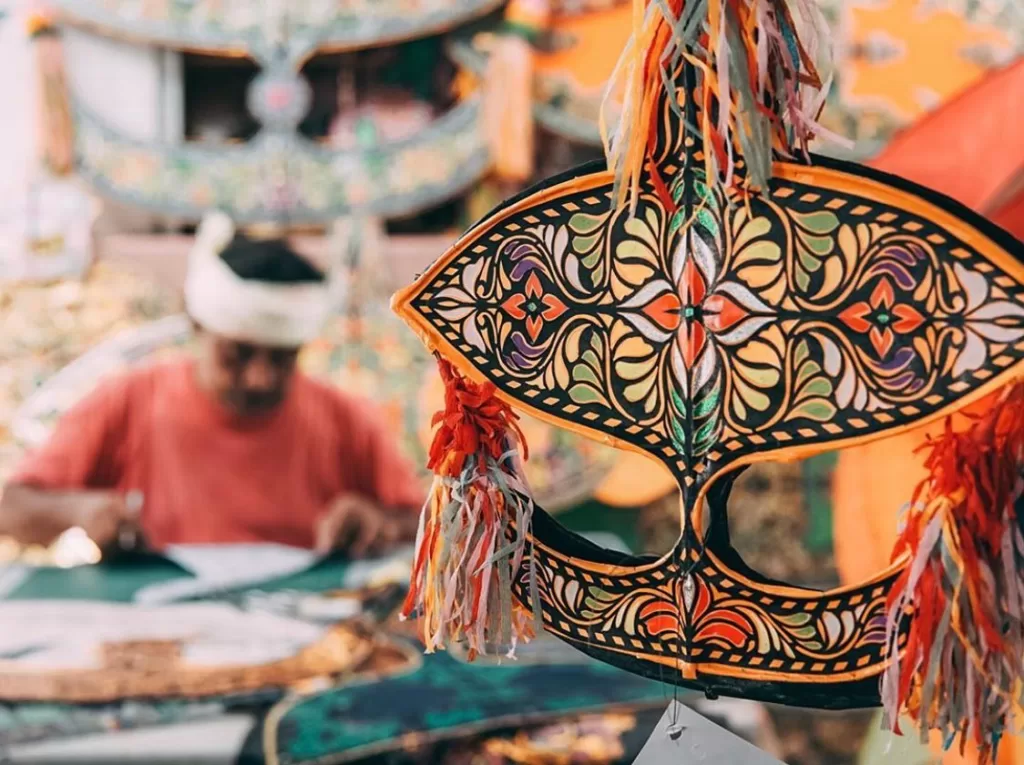 Images via Ministry of Foreign Affairs & UMK Repository
Most Malaysians' childhood was probably filled with memories of flying a Wau at Kampung or on the beach. It is the most unique type of kite in Malaysia. Wau Bulan, a crescent-shaped kite, is the national symbol of Malaysia. This kite is huge with many other distinctive shapes as well. They are made with bamboo and also come in vibrantly colored patterns.
6. Labu Sayong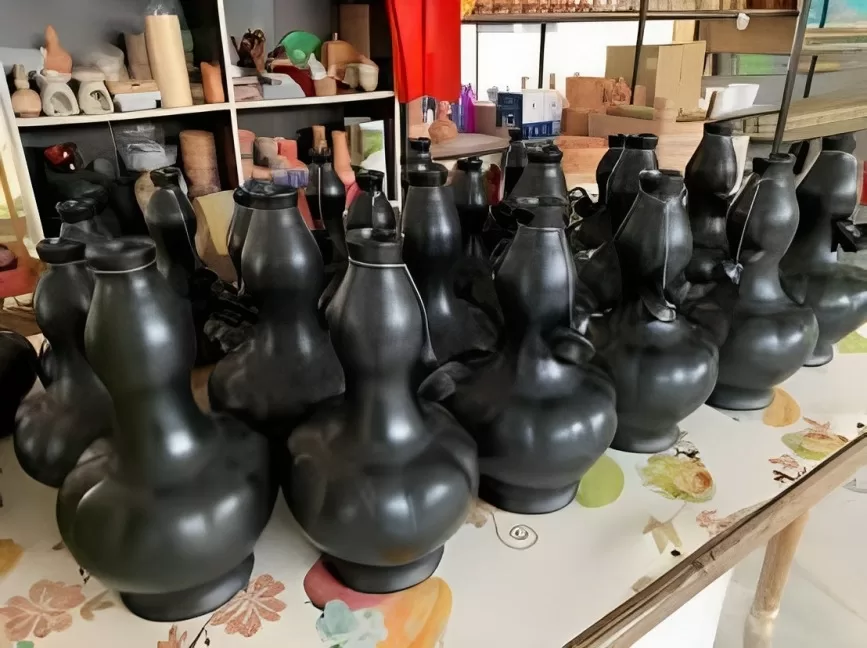 Images via Kraf Hanis Labu Sayong & Berita Harian
The traditional Labu Sayong is a glossy and black clay jar shaped like gourds. This handicraft is an emblem of the Perak state. They are a testament to the artisan's patience and craftsmanship in the Malaysian ceramic industry. People valued the aesthetic appeal and practicality of this handicraft. You can use it for decorative purposes, such as a vase or lampstand, and as a water pitcher for storing cold water.
Malaysia is preserving this beautiful and traditional Labu Sayong creation despite facing competition with the modern-day Labu Sayong, which comes in various colors and pottery techniques.
7. Songket
Images via News Strait Times & Tenun Klasik
Songket is a handwoven cotton or silk fabric. This handicraft used to be worn on important occasions like marriage, birth, and death. Artisans plate this fabric with gold or silver threads, giving it a rich and royal look with a shimmering effect.
8. Sape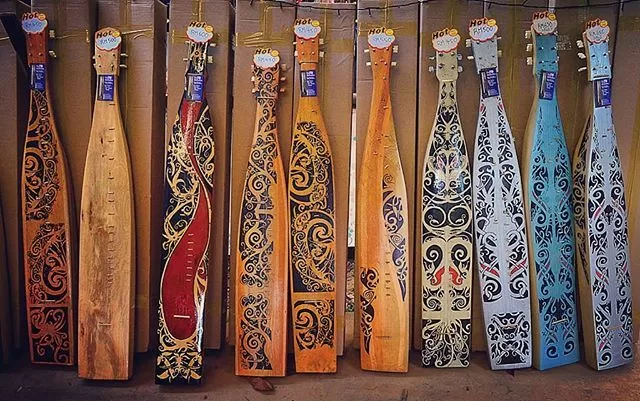 Images via Pinterest & Dayak Daily
The Sape, a traditional musical flute, is carved from a single wood bole by Orang Ulu from the Kayan and Kenyah communities. This handicraft is a blend of cultures and tribes, which is exquisite and unique. It holds cultural significance in the rituals and ceremonies of the Orang Ulu during traditional events, celebrations, and healing ceremonies.
Its soothing and soulful tones evoke a deep connection to the natural surroundings and cultural narratives of Orang Ulu.
Each of these timeless beauties is a legacy that continues to thrive amidst rapid modernization. They are the bridge to the past and present of Malaysian artisans. The traditional handicrafts are significant reminders of the roots and artistic heritage of Malaysia as the country moves forward.
You can also read the historical places in Melaka for another walk down memory lane!