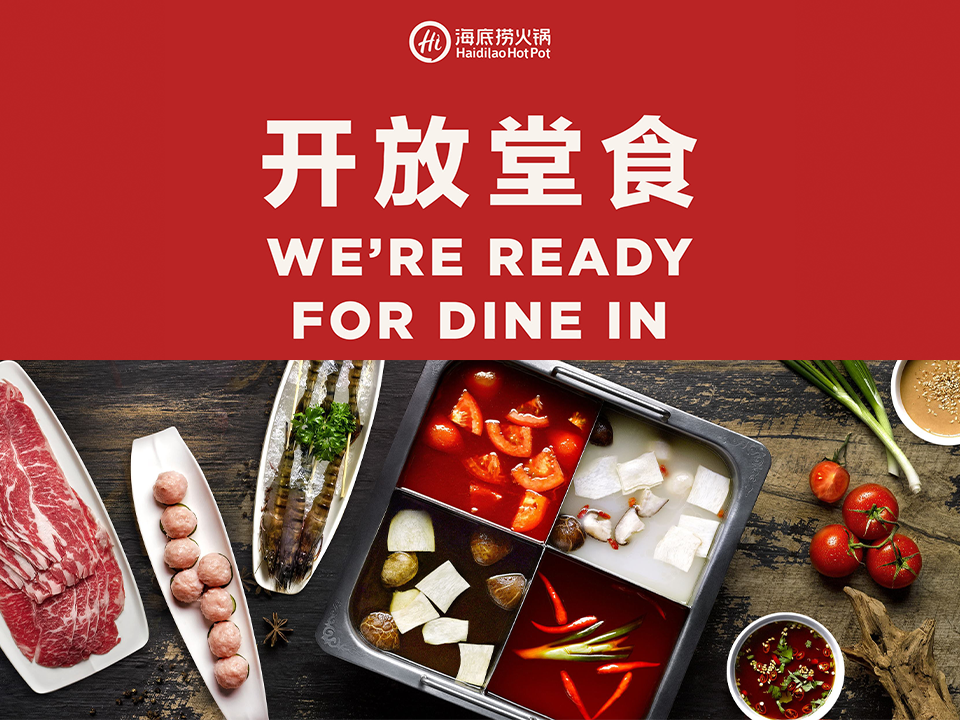 Are you a fan of Haidilao? Good news for you if you are because Haidilao Malaysia reopens for dine-in starting today (September 10)! Haidilao Malaysia shared the announcement on their Facebook and Instagram pages on Wednesday. 
In their announcement, the famous hotpot chain welcomes customers to its outlets which will operate from 11 am to 9 pm daily.
Haidilao Malaysia Reopens: Safety Measures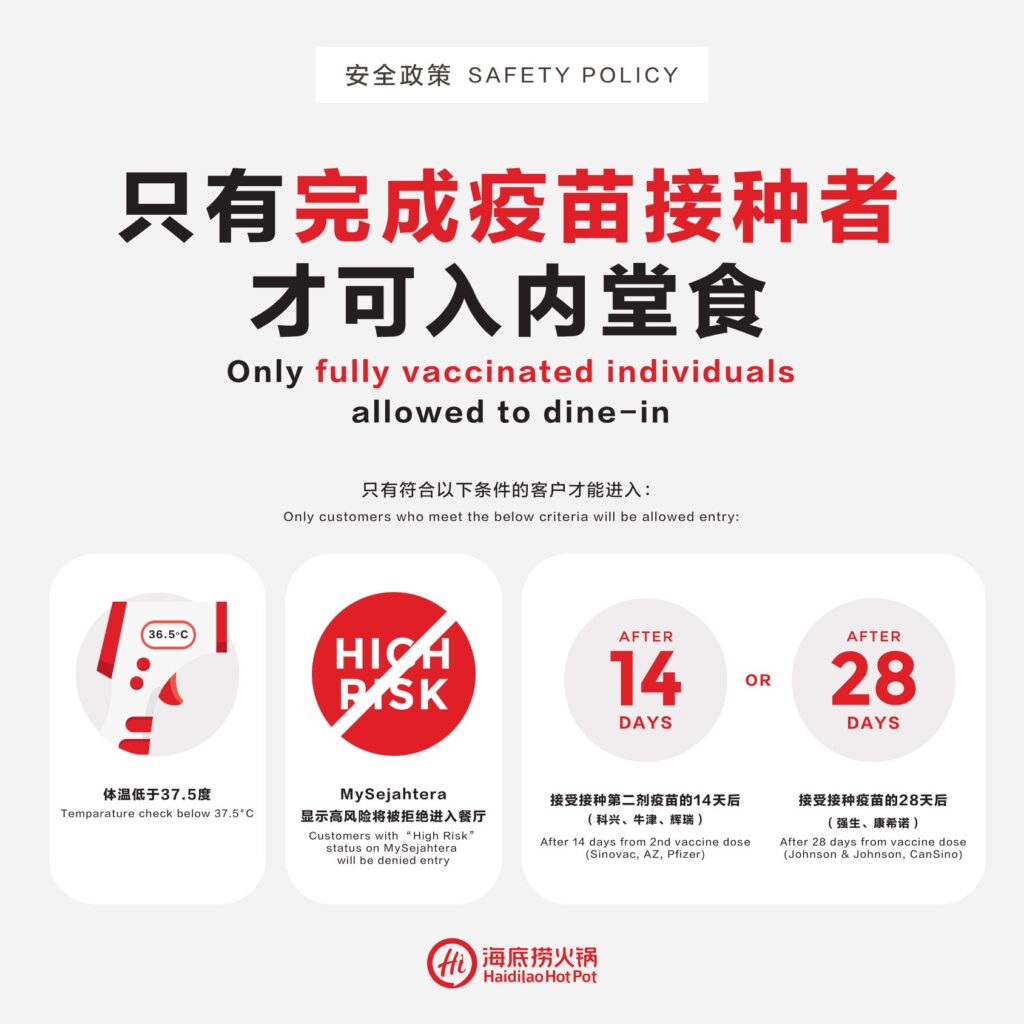 To keep all customers and staff safe, Haidilao ensures that all its outlets are making safety measures and stringent guidelines to serve customers. Therefore, Haidilao also urges customers to adhere to all the Standard Operating Procedures (SOPs) set by the Ministry of Health.
The SOPs includes:
Only fully vaccinated customers (after 14days/28 days post-vaccination) can enter for dine-in
Customers' temperature check must be below 37.5°c
Customers must present the COVID-19 Digital Vaccine Certificate
Only customers with "Low Risk" and "Casual Contact No Symptoms" status on the MySejahtera app can enter for dine-in, and
Customers must wear a face mask when they are not eating
In addition, customers are advised to make reservations before heading to the outlets to avoid congestion. This is due to the social distancing seating arrangement that may cause longer waiting times.
Ready to indulge in the famous hotpot?  
Tap Food for more updates!