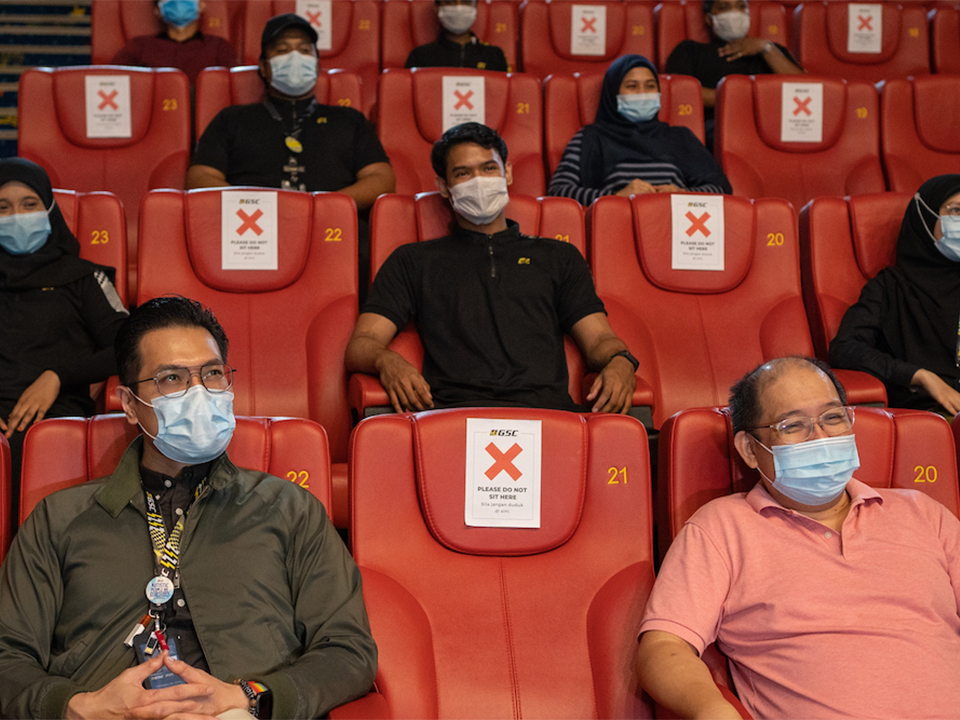 Followed by the government's announcement of allowing cinemas to operate in states under Phase One of the National Recovery Plan (NRP) last week, Golden Screen Cinemas (GSC) and TGV Cinemas (TGV) have finally revealed their reopening dates.
GSC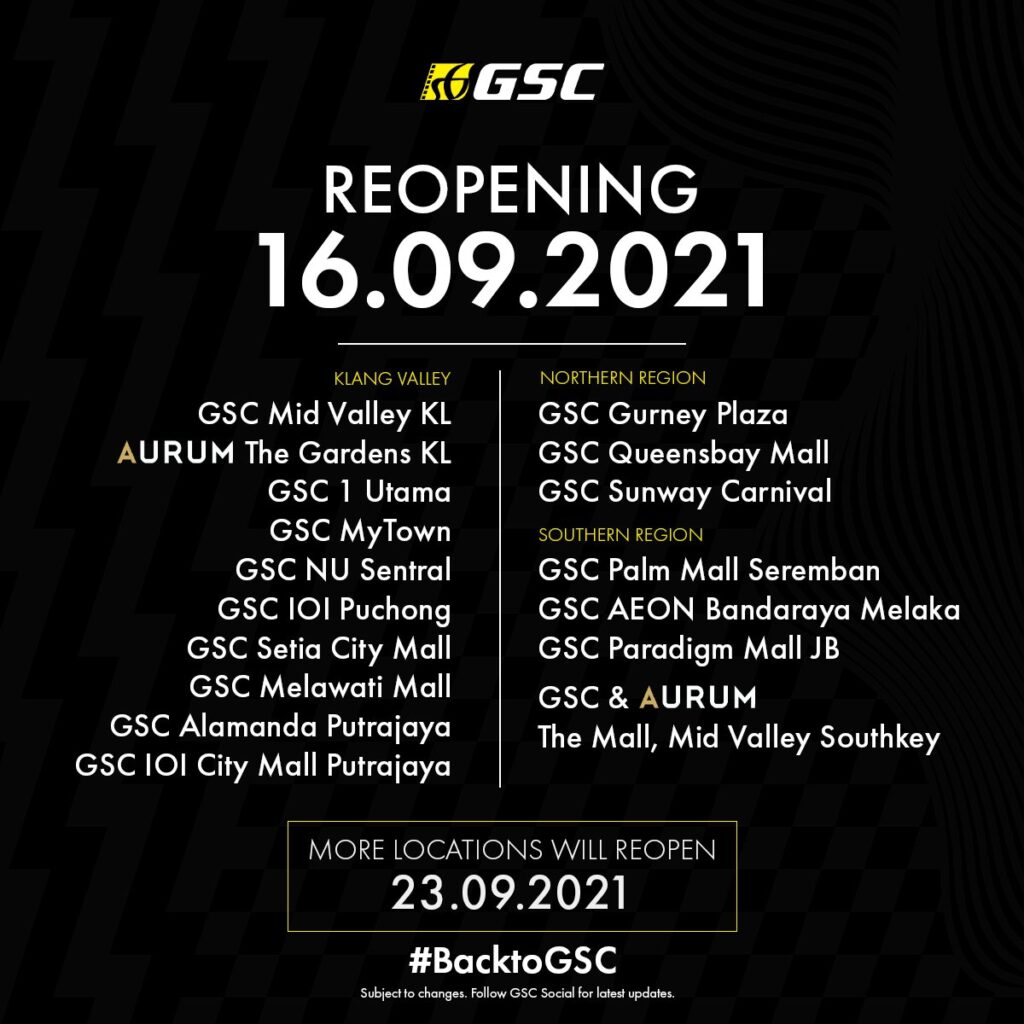 Yesterday, GSC announced on their social media that 17 of its theatres and Aurum Cinemas in Klang Valley, northern and southern region will reopen on 16 September 2021.
The multiplex cinema operator also added that more locations will reopen on 23rd September.
TGV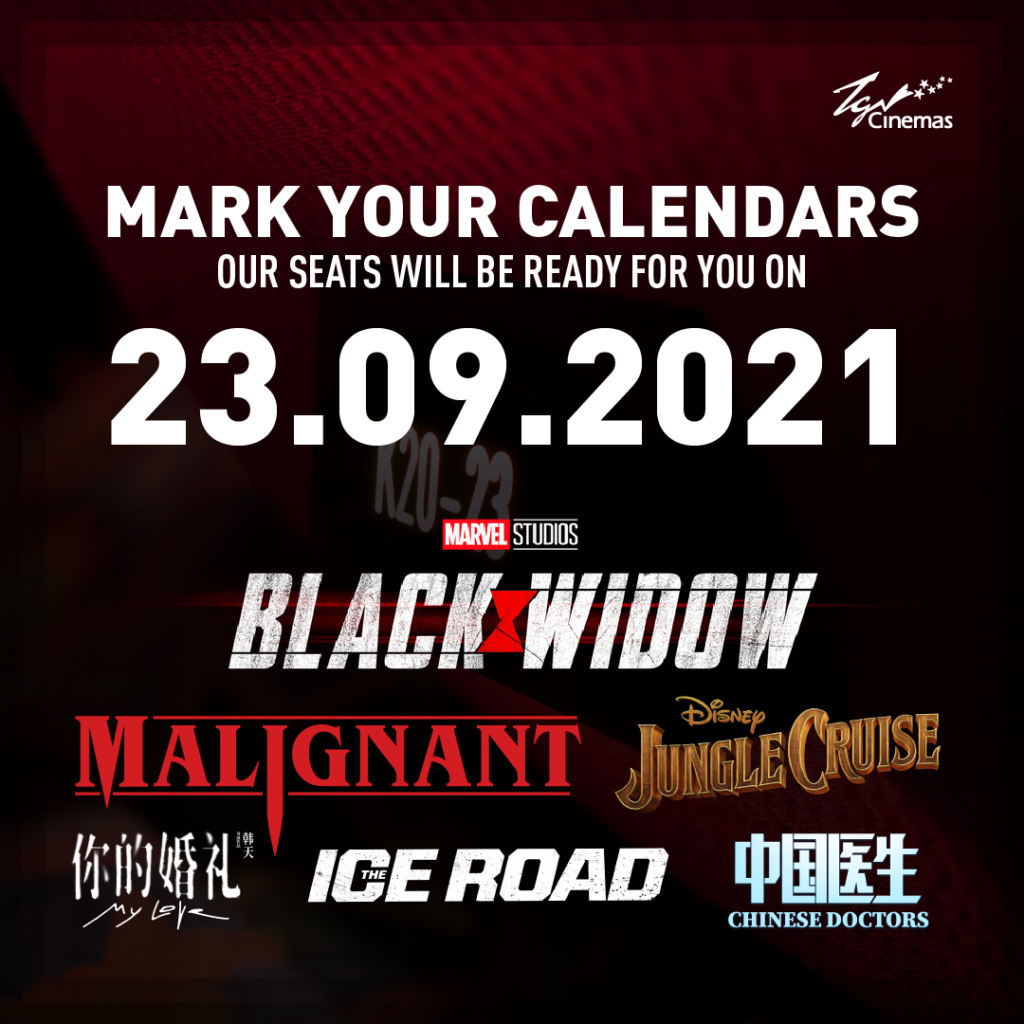 Similarly, TGV has also announced its reopening date yesterday. However, it will be reopening its door a week later than GSC, on 23 September 2021.
According to General Manager of Sales and Marketing for TVG, Mohit Bhargava, TGV primary focus is the safety and security of staff and guests, while ensuring that its opening is in line with the standard operating procedures (SOPs).
He added that the cinema chain is taking every necessary precautionary measure and will not rush into reopening.
Meanwhile, GSC and TGV have both delayed their reopening since last week despite having permission to reopen on 9th September. Both companies said in a separate statement that their decision was a precautionary move as they wait for a finalised SOP from the National Security Council (NSC).
(Source: GSC Facebook, TGV Cinemas Facebook, Malay Mail)