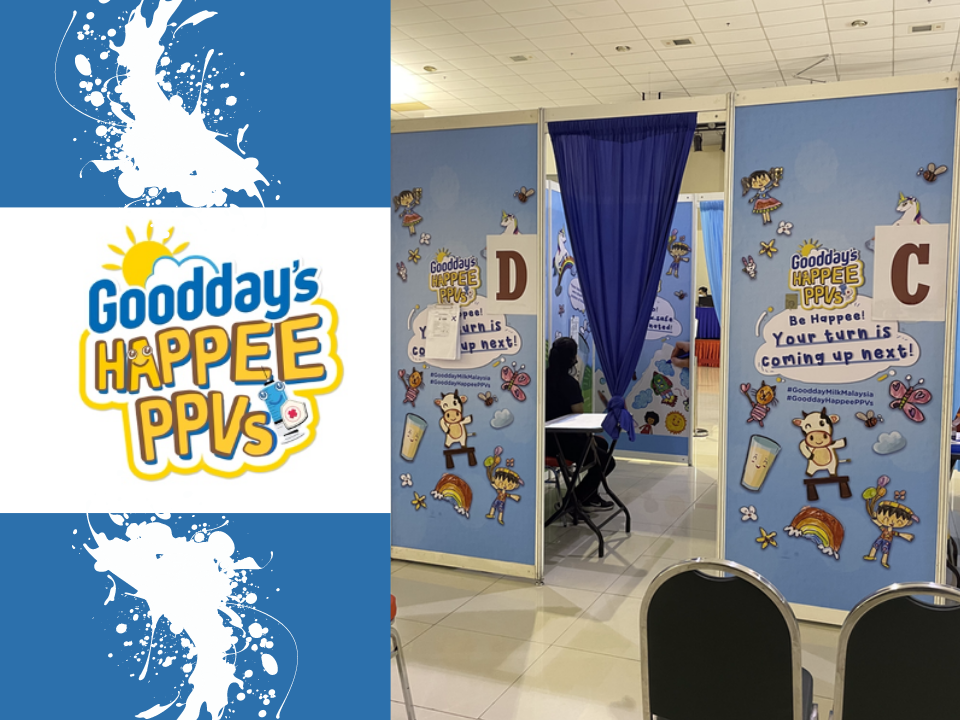 Ahead of schools reopening at the end of March, Goodday Milk, one of Malaysia's favourite milk brands since 1968, has launched its Goodday's Happee PPVs campaign. Meant to brighten up the vaccination experience for children by providing a fun-filled activity for them, Goodday's Happee PPVs is a continuity campaign from the brand's previous Goodday's Happee PPEs campaign back in November-December 2021.
Aim of the Goodday's Happee PPVs Campaign
With the rise of Covid-19 infections from school clusters, Malaysia officially ramped up vaccination efforts for children aged 5 to 11 from the 3rd of February 2022. The programme, which has seen almost 38.2% of children receiving their first dose (as stated by Covidnow, Ministry of Health) will provide many children with the protection they need from the disease and further prepare them for a return to normalcy.
With this in mind, Goodday's Happee PPVs aims to make vaccine stations more cheerful and kid-friendly for children who are getting vaccinated. Colourful vaccine stations decorated with attractive masterpieces designed by their peers will be the main focus. Additionally, children will be given an accomplishment board when having their photos taken at photo booths.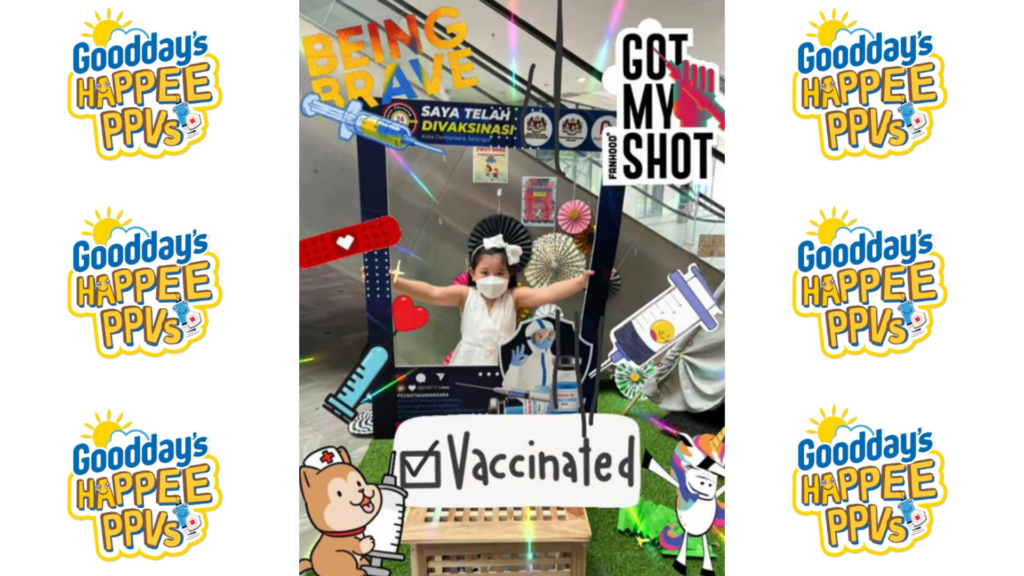 Here at Goodday Milk, we are always looking towards spreading goodness to our communities and we hope to continue doing this through our future campaigns and products

Jenny Wong, Vice President of Marketing of Etika Sdn Bhd.
The Goodday Happee PPVs campaign has also been giving the PPVs at WTC KL, Axiata Bukit Jalil, MMU and Emporis Kota Damansara a kid-friendly makeover. The cherry on the cake will be the delicious Goodday Milk products that will be distributed to the children once they have completed their vaccination at the centres.
Shopee Mart Vouchers for Lucky Winners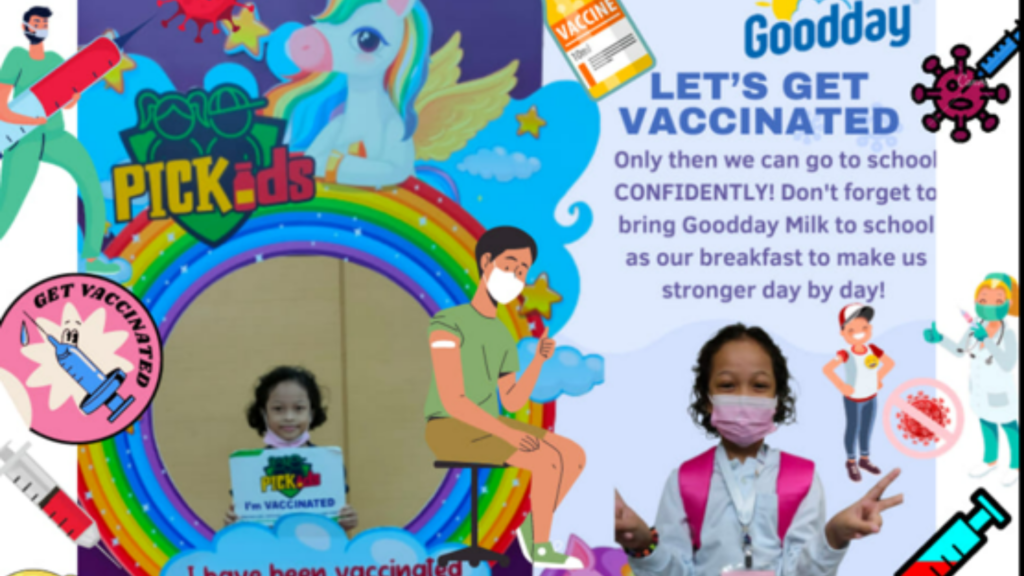 Further amplifying the campaign, Goodday Milk will be rewarding 40 lucky winners with 2 cartons of Goodday Milk product vouchers on Shopee Mart. All they will need to do is post a picture of themselves post-vaccination and decorate the photo with vaccination stickers and GIFs using their creativity and share the photo in the comment section of the Goodday's Happee PPVs Facebook post with hashtags #GooddayMilkMalaysia and #GooddayHappeePPVs. From there, 10 lucky winners will be chosen each week and be entitled to the Shopee Mart vouchers. The contest will be carried out until Wednesday, 20 April 2022 to allow children ample time to submit their pictures.
For more information on Goodday Milk's initiatives and future activities, stay tuned to Goodday Milk Malaysia Facebook page.