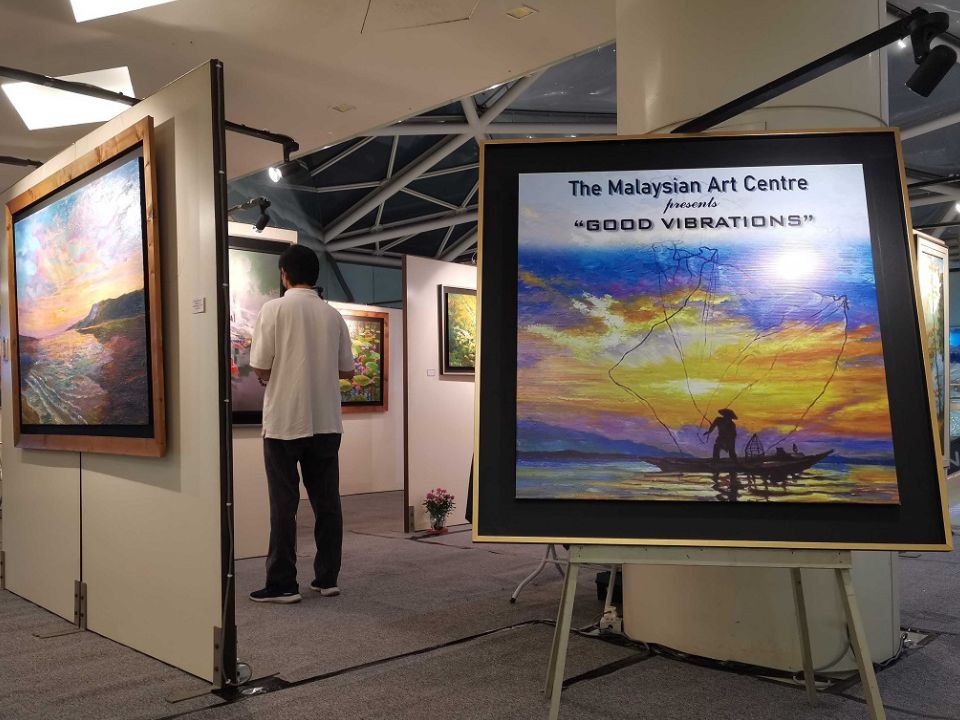 The Malaysian Art Centre makes its return with the 'Good Vibrations' Art Exhibition 2022 following a 9-year hiatus. This art exhibition is set to redefine the true meaning behind nature compositions, which are commonly known as 'Feng Shui' paintings, the exhibition aims to expose and educate the public of what goes beyond the standard interpretation of these paintings.
Embodying The Elements of Positivity Through The 'Good Vibrations' Art Exhibition
The founder of The Malaysian Art Centre, Michael Chin shared:
Nature compositions are often seen as paintings that bring upon good luck and fortune. For example, many may associate koi fish with good fortune or waterfall with wealth. That is not the whole truth as the paintings cannot bring good luck or fortune per se. However, the 'right' painting compositions can generate the specific vibration to attract wealth, luck, peace, and happiness within oneself.

Michael Chin, The Founder of The Malaysian Art Centre
'Good Vibrations' Elements Series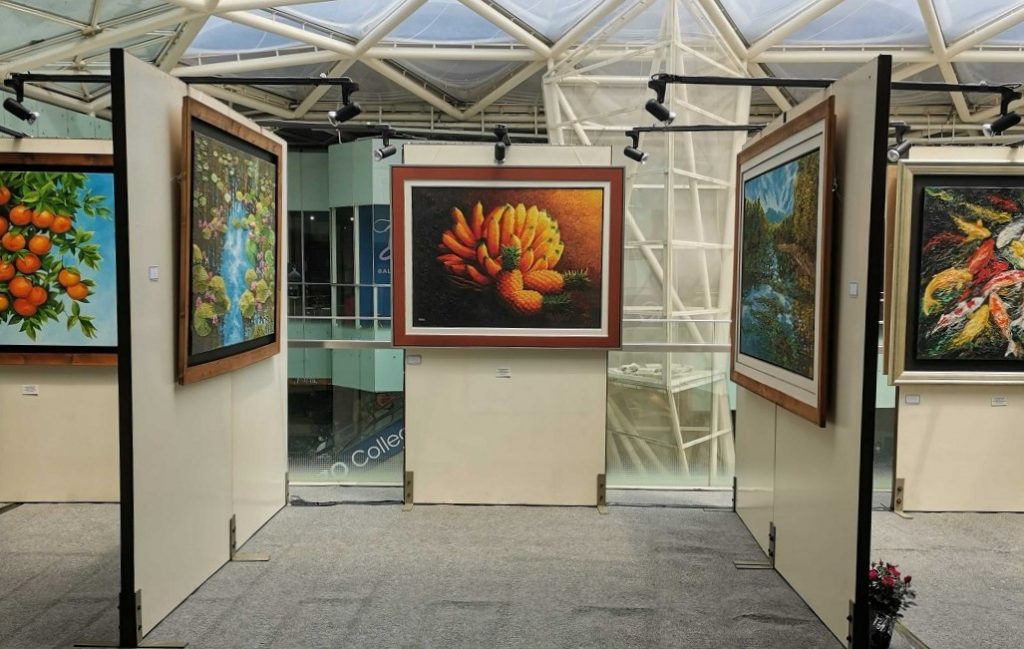 'Good Vibrations' features a series of oil, acrylic, and mixed medium paintings that are made up of the elements of nature such as morning sun rays, serene waterfall, koi fishes, floral, and forest.
These artworks are painted by the centre's exclusive panel of experienced local artists, including Au Li Seng, AS Kang, Kenneth Wong, M Jalil, CT Chia, and more.
The exhibition is also in line with the strategies of the National Cultural Policy, which aims to improve the standard and quality of arts.
Michael Chin further explained:
We hope to revitalize the art scene and expose more people to high quality art pieces of nature compositions, which is diminishing. During the pandemic, many of us experienced significant distress and negative emotions which have depleted our quality of life. Emerging out of it, we'd like to exhibit paintings that can make a person feel happy and joyful while admiring the object, ambience, and colour hue of these artworks.

Michael Chin, The Founder of The Malaysian Art Centre
'Good Vibrations' Art Exhibition 2022
The art exhibition runs from 4 November 2022 to 25 December 2022 at Level 2, 1 Mont Kiara Shopping Mall, offering FREE ADMISSIONS to both viewers and interested buyers.
Date: 4 November – 25 December 2022
Time: 10 am – 9 pm
Location: Level 2, 1 Mont Kiara Shopping Mall
The Malaysian Art Centre Sdn Bhd (MAC) entered the art world with a mission to bring original art closer to art lovers and art collectors. MAC offers a wide range of paintings at affordable prices that caters to every individual's taste, while always preserving and maintaining the quality of the art and aims to be The Gallery of Choice for art lovers in Malaysia. For more information on the exhibition, kindly email [email protected], or contact +6017 441 3119 / +6019 311 3933.
Interested to go to art galleries? Check out Modern and Contemporary Art Galleries For You To Visit and Art Galleries in KL Featuring Emerging Artists For Your Next Trip!.
Let's get to know these Malaysian artists: