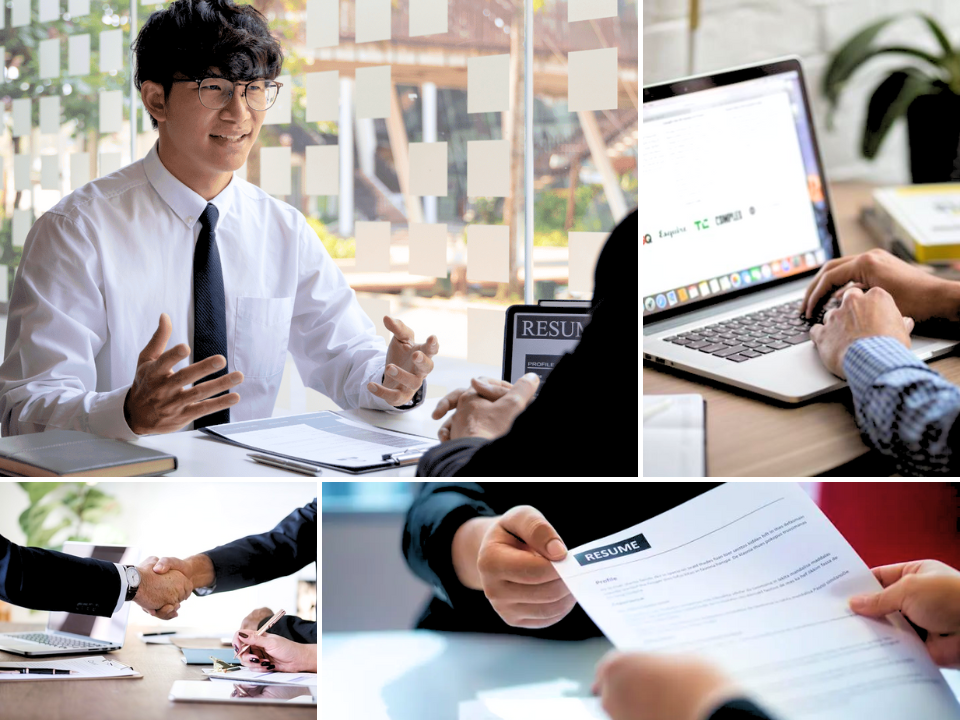 Currently in job hunting but don't know what the right things to include in your resume? A well-written resume will not only help to showcase yourself but also to represent all the skills, experiences and achievements. Worry less because we have your back through tips for a good resume.
7 Easy Tips For An Excellent Resume
Gathers up all the fresh graduates and professional workers! Here are some tips that will help in writing resume in no time.
1. Use The Right Format In The Resume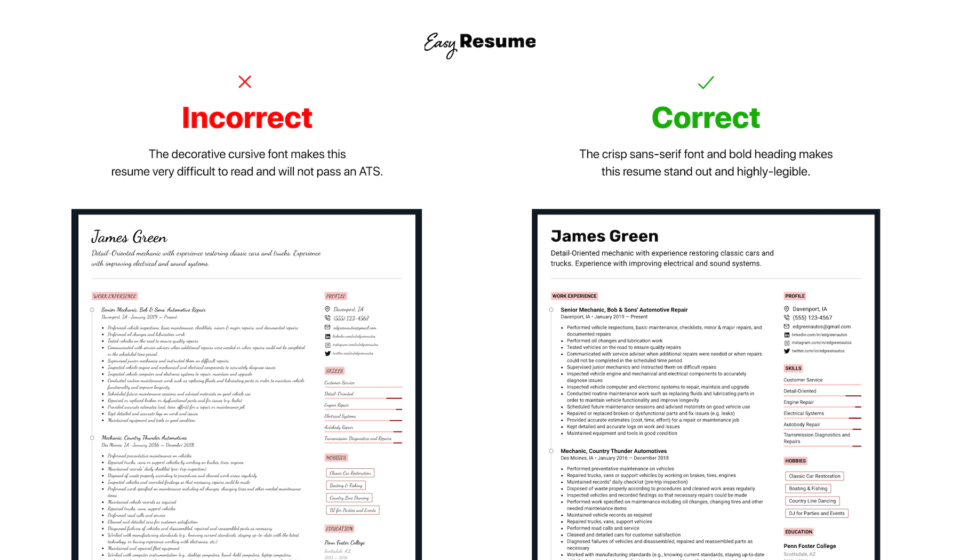 Image via Easy Resume
First and foremost, use the right format in the resume that is suitable for your field. Using a simple and clean font like Arial and Vendana in resume will make it easy for the recruiters to read it.
Check whether the spacing, margins, and indents are all arranged perfectly and in the right place. Using a resume builder is good, but try to print it out and check whether the consistency between the paper and the screen is the same. A good structured resume will please the recruiter's eyes.
2. Understand Your Interest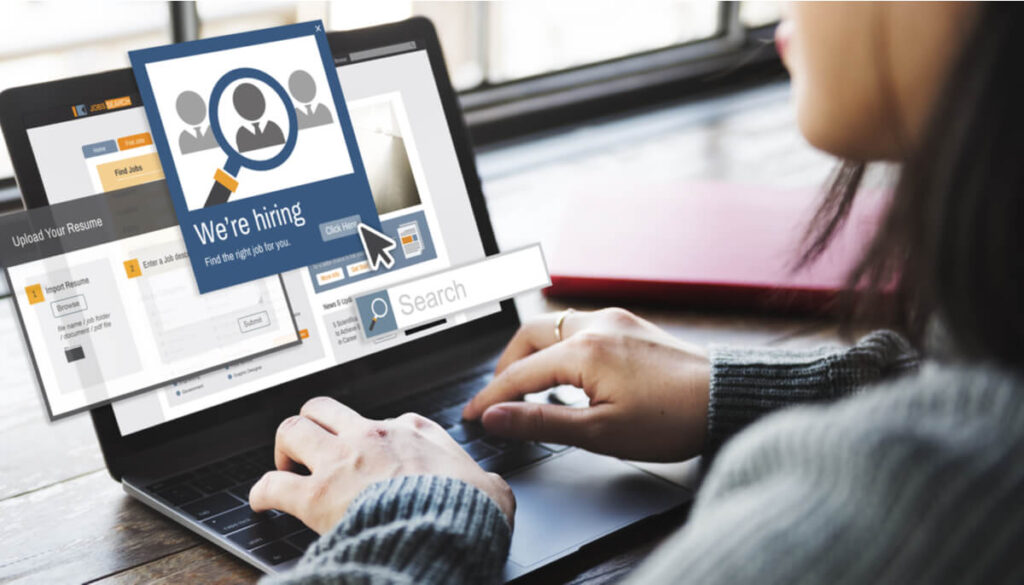 Image via Human Resource India
Many young adults nowadays are not familiar with the job that they are applying for. Maybe there are some unfamiliar words and job scopes stated in the job application that are difficult to process. So, it is important to understand your interest and do research about the job before preparing a resume.
Your resume need to reflect about your interest and skills that are related to the job application. Understand what they want in their requirements and what are your ability to apply for the job. If it doesn't suit your resume and interest, try to reconsider your decision.
3. Put In Educational Background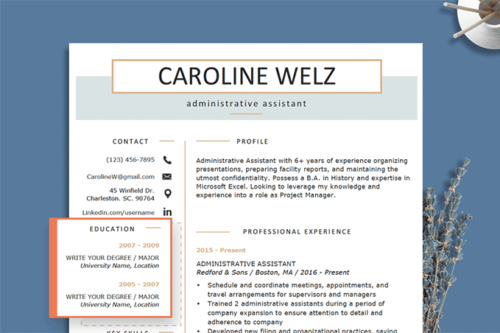 Image via Resume Genius
While applying for a job, educational background is essential. But remember, don't go into too much details and include the secondary school education. Just include the high school and college educational background.
Also include any awards or certificates from institution to show them your experiences. Put the one that is relevant to the field and job position you are applying.
4. List Down Past Experiences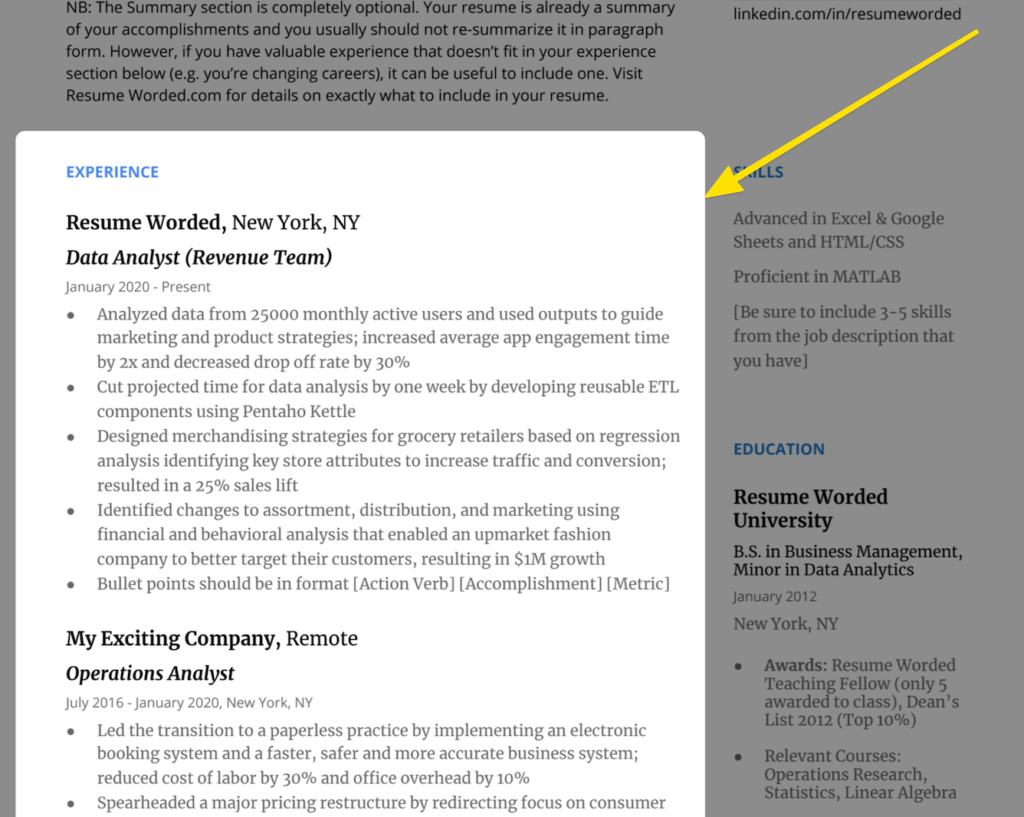 Image via Resume Worded
Next, include your past experiences in job. Bear in mind that just include the past 10 years of work experience. If more than that, it might be not relevant anymore. Also, include all the achievements while working at the previous jobs.
But for fresh graduates who are wondering what to include, list down past internships and any volunteer jobs or part-time jobs including the position, roles, and contributions while working there. This is the time to show them your quality as a worker!
5. Highlight Technical & Soft Skills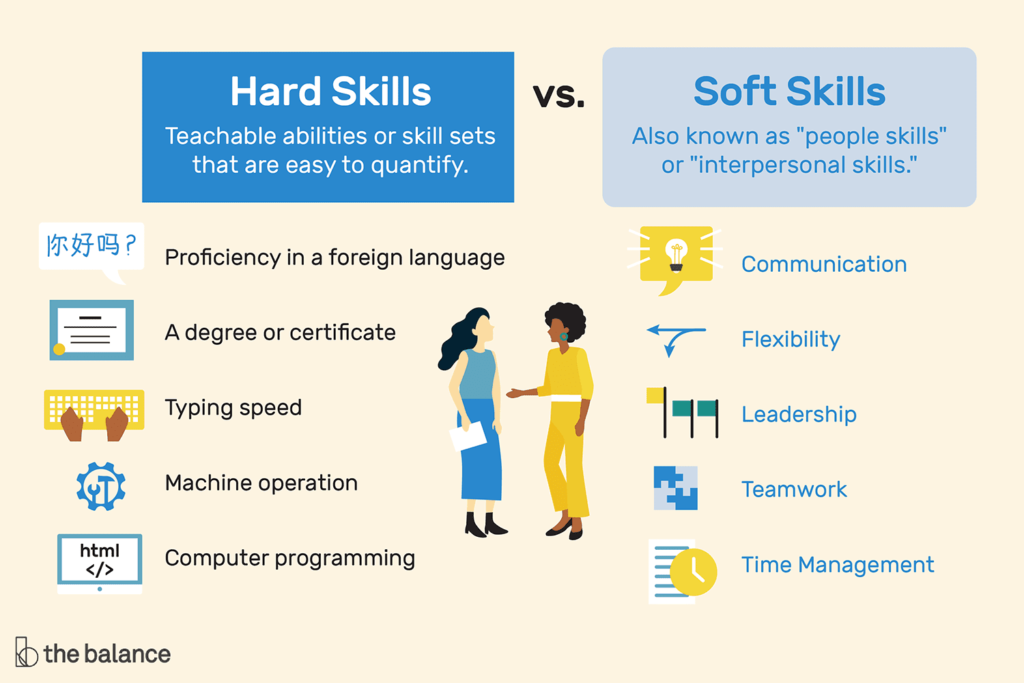 Image via The Balance
Soft and technical skills are what all the recruiter wants from the candidates. The more skills highlighted in the resume, the more the chances to stand out from others. Remember to highlight your skills that are related to the job application. Applying for a graphic designer position? Then highlight the technical skills such as expert in using Adobe Photoshop, Adobe Illustrator or some other editing tools/software.
Other than technical skills, these soft skills like teamwork, time management, and communication are also important to be highlighted in the resume. It will surely be a plus point for the candidate to showcase their ability to work as a team and communicate well with others. So, show them what you got!
6. Align Your Resume With The Job Requirements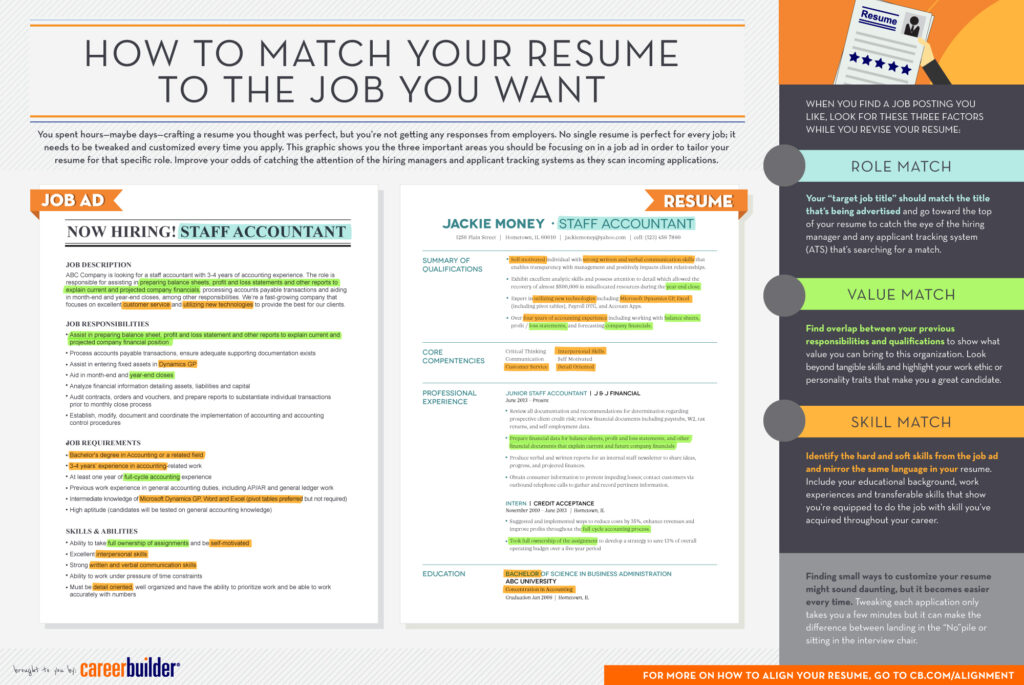 Image via JobsTT
The most important thing in writing resume is to make sure that your resume is a good match with the job requirements of the company. So, align your resume with the job requirements for the position that you are applying.
For example, an accounting position is available to apply. Make sure to highlight skills and achievements that is related to accounting. By doing that, it will help your resume to stand out more than other candidates and make a strong first impression on the recruiters.
7. Proofread Your Resume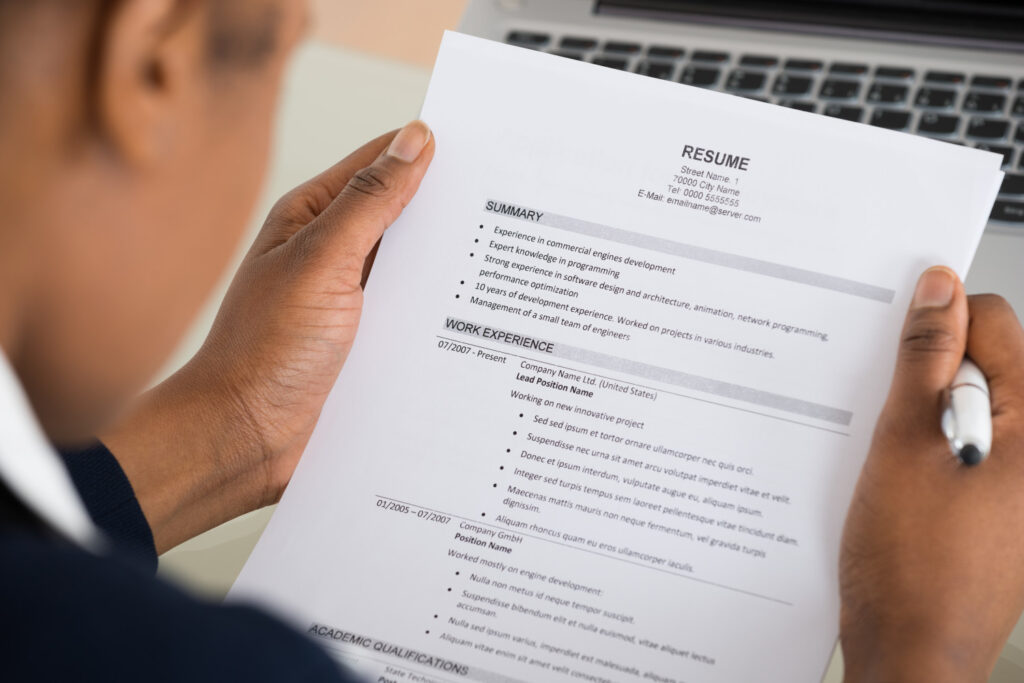 Image via Kane Partners & Elite Writings
The last tip in writing a good resume is to proofread the resume. Some typos and grammatical errors or any missing information here and there are sometimes hard to notice.
Ways to proofread your resume:
Read it out loud by yourself
Ask your friends to read your resume
Hire a professional to read your resume
Print it out and read it carefully
Proofreading your resume will help to arrange the sentence structure better and know where to correct the mistakes.
Overall, a good quality of resume is crucial in job application as it will be presenting yourself to potential employers. Always remember to update your resume with recent skills and achievement to make sure it stays relevant.