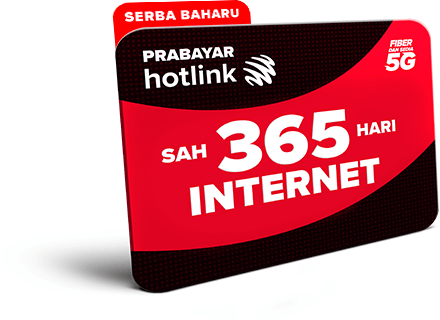 Do you renew your internet data monthly? You may not have to do so anymore if you check out the Hotlink Prepaid Internet 365 Pack.
Recently, Maxis introduces its brand-new Hotlink Prepared Internet 365 Pack to provide one year worth of internet data validity. With this plan, you do not have to purchase data every month anymore!
Sounds like a great deal to you?
Cost of SIM pack:
The SIM pack costs RM10 that is preloaded with RM5 of credit. Additionally, they are offering an online bundle deal. It costs RM25 and is preloaded with a 10GB internet quota that is valid for 365 days and a RM2 credit.
Add on the 365 SIM Pack if you need more internet quota:
RM6 for 2GB high-speed internet data that will last for 365 days
RM10 for 4GB high-speed internet data that will last for 365 days
RM20 for 10GB high-speed internet that will last for 365 days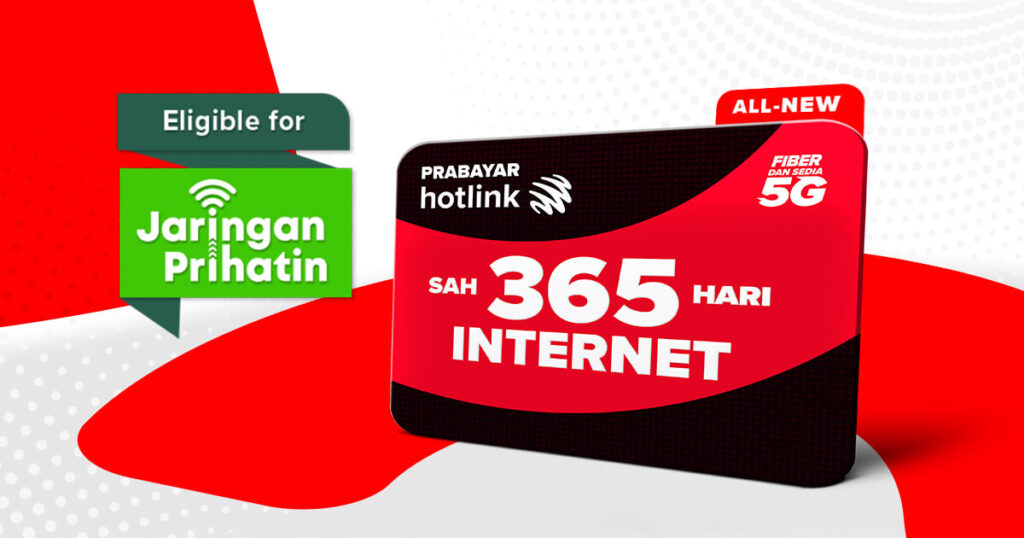 Meanwhile, the new plan is also eligible for the Jaringan Prihatin programme. If you are eligible for the programme, you get a RM15 discount and will only have to pay RM5 for 10GB worth of high-speed internet.
However, you have to top-up your SIM regularly to keep your line active.
Although the 365 pack gives you internet data for a whole year, you should keep your SIM active for the line to keep going. Top-up at any amount allows your SIM to be active for 60 days. So, don't worry. You just have to top up every 2 months or 60 days.
Another option is to keep your SIM active for 365 days with the 365-day active add-on for RM30. This will save you the hassle of topping up your SIM.
If you are looking to save more, diligently topping up for every 60 days is the better option.
You may also be interested in the Lowest IDD rates and calls package.
RM2 for 15 minutes of calls for 365 days to Indonesia
RM2 for 30 minutes of calls for 365 days to Bangladesh and India
RM4 for 10 minutes of calls for 365 days to Nepal, Myanmar and the Philippines
Where to purchase?
The SIM pack with the 10GB data bundle is available on Hotlink's online store for RM25. Alternatively, you can grab the Hotlink Prepaid Internet Pack for RM10 from any 7-Eleven, myNEWS and 99 Speedmart outlets too. The standard SIM pack comes with preloaded RM5 credit that has a validity period of 5 days.
For more information, please visit Hotlink's page.