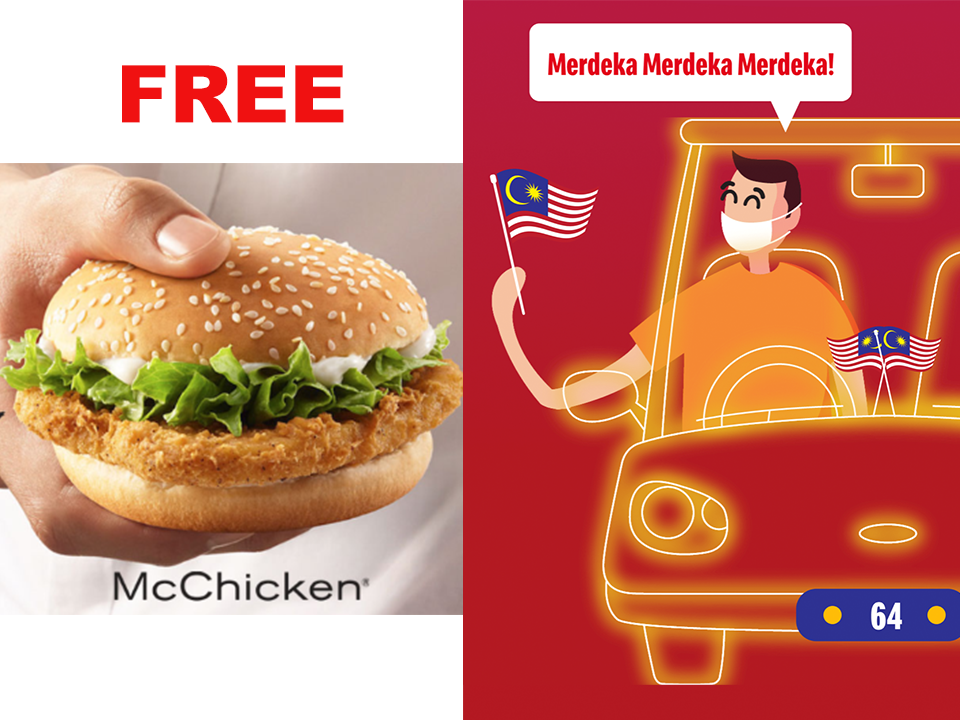 Good news to all McDonald's lovers! In conjunction with the national day, McDonald's Malaysia is giving away a FREE McChicken on 31 August!
The giveaway is a part of McDonald's Week 4 Drive-Thru Carnival happening from 27th August until 31st August 2021.
To claim your free burger, all you have to do is:
Drive to any McDonald's Drive-Thru outlet
Wave the Malaysian flag while you order
Shout "MERDEKA, MERDEKA, MERDEKA" (3 times) loudly at the ordering speaker
Once you are done, the treat is on McDonald's!
The freebie is available nationwide
There will be 60,000 free McChicken ready to be claimed at all McDonald's Drive-Thru outlets across Malaysia. However, each outlet will only have about 300 stocks to give away so be quick so that you won't miss out!
For more information, please visit McDonald's official website here.