While we used to get 50 cents Gardenia bread for breakfast, our young generation won't get to experience the same with the price hike.
In conjunction with the announcement of the price hike, it is informed that the change will be effective starting on this upcoming 1st of December 2021.
What Caused the Changes in Price?
The price hike is due to the increasing cost of raw materials and freight charges. We can see a 10 to 45 cents increase in this list of new changes.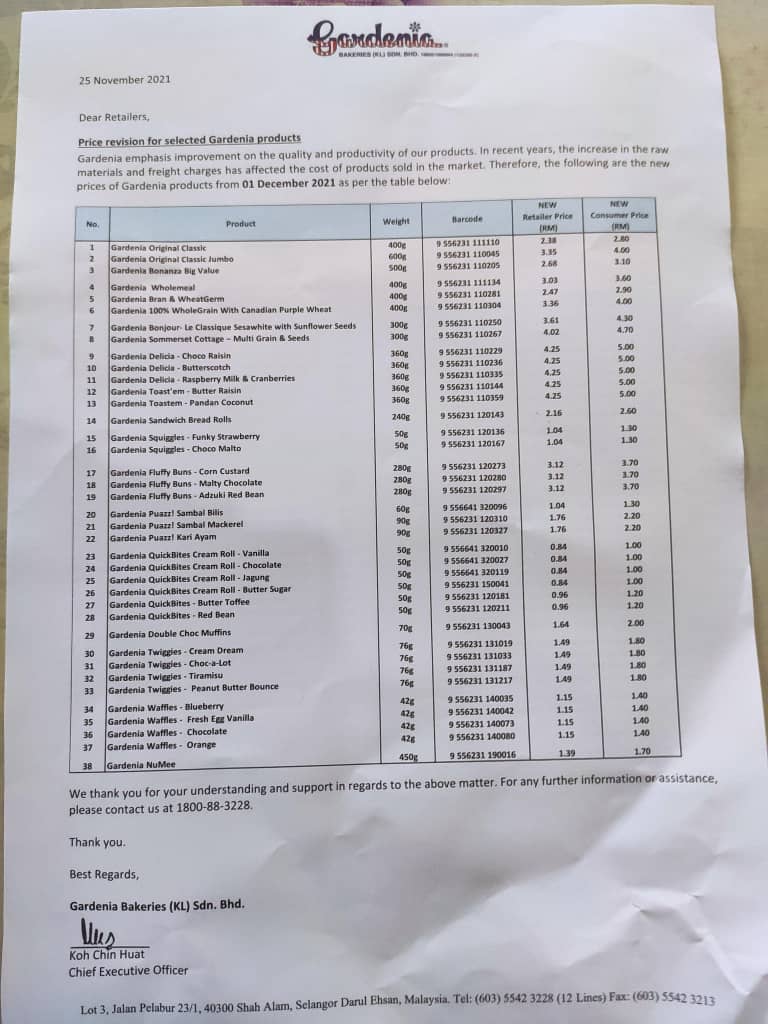 "The new price for consumers includes RM2.80 for a loaf of Gardenia Original Classic 400g, as compared to the previous RM2.50. The Gardenia Original Classic Jumbo 600g will cost RM4 instead of RM3.55, while a 400g loaf of Gardenia Bran & WheatGerm which is currently priced at RM2.50 will be increased to RM2.90.
Other new prices include RM3.70 for Gardenia Fluffy Buns and RM1.30 for the Gardenia Puazz buns."
Ministry's Respond
The Ministry of Domestic Trade and Consumer Affairs however have yet to respond to this fiery issue. The ministry will have a meeting with Gardenia's management tomorrow to discuss the issue before releasing a statement.
Malaysians' Reaction
Just recovering from the shock of vegetable price hike, many Malaysians do not take this news well.
While some are reminiscing about the cheap Gardenia we used to get at RM0.50, others are just expressing their anger with this sudden price hike.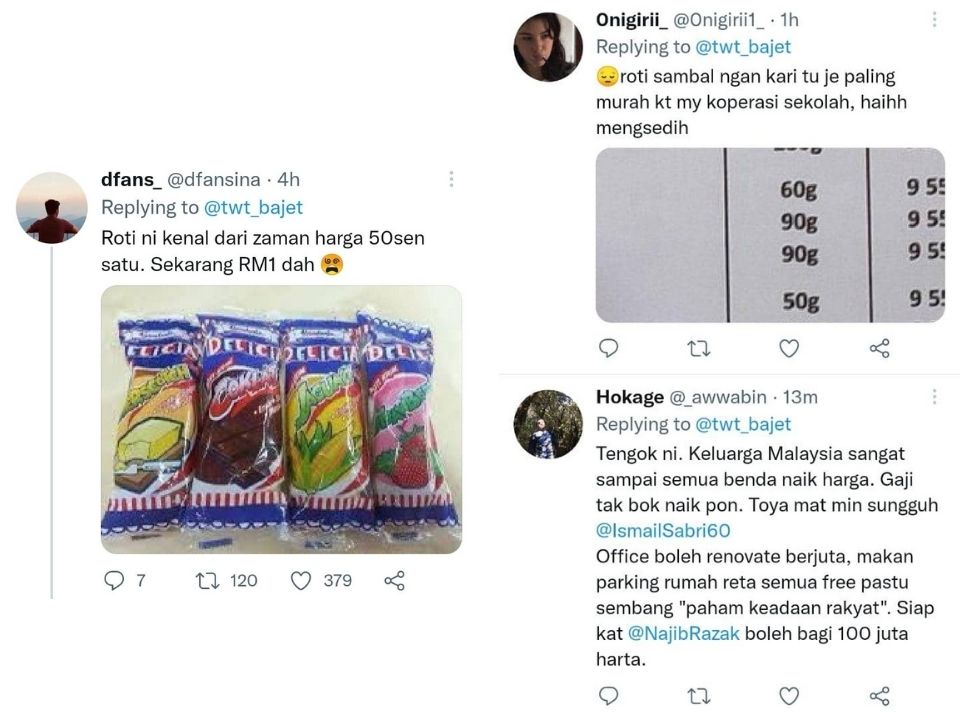 Not to forget, some have also suggested Malaysians to just make their own bread at home.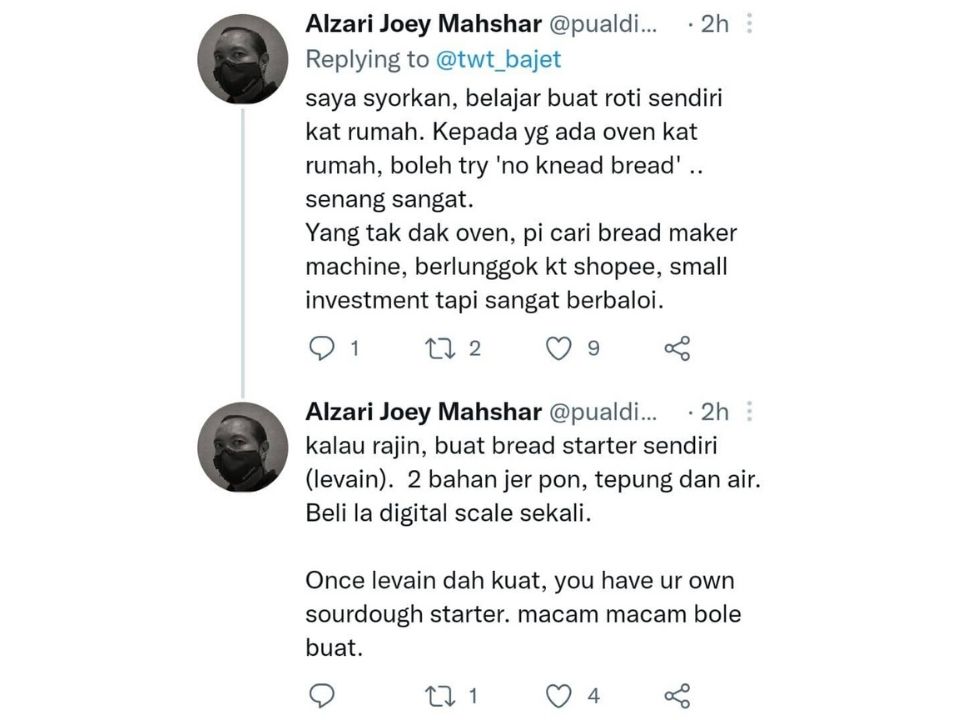 Do you think you can make a fluffy white bread on your own?
Unfortunately, Gardenia is not the only food produce supplier to have announced changes in the retailer and consumer prices to most of its products. Recently, raw chicken and vegetable prices were also increased and it has caused many citizens to start heated discussions online.