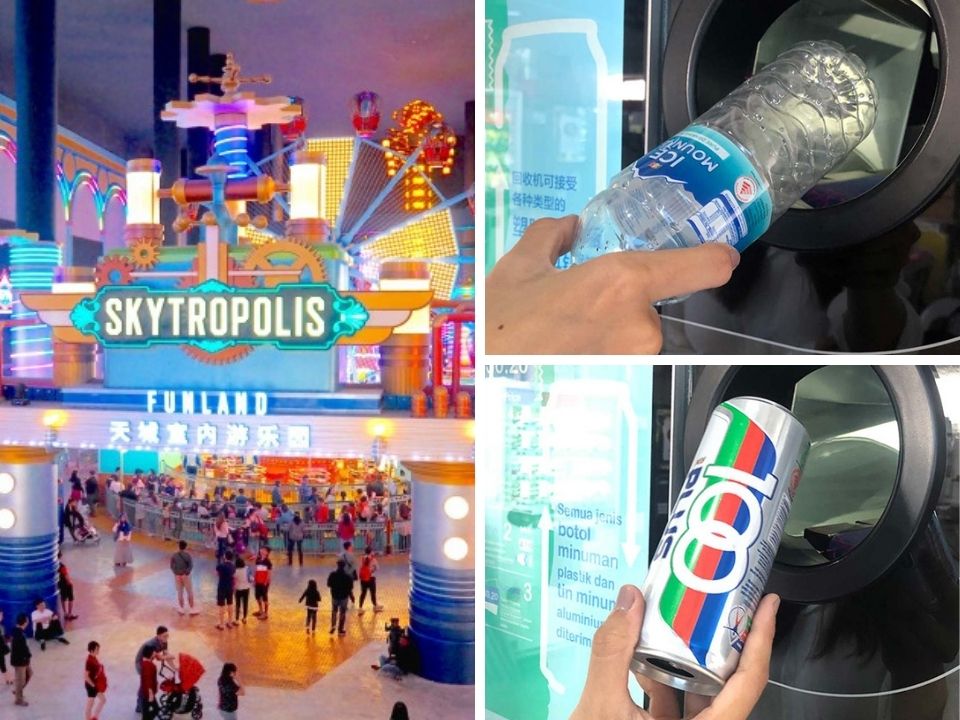 Did you know that you can actually get a FREE or DISCOUNTED ticket to Genting Indoor Theme Park by simply recycle your recyclable with KLEAN Reverse?
The initiative by the Resort World Genting with the KLEAN Reverse Vending Machine encourages people to recycle and they will get discounted or free tickets to the theme park in return!
KLEAN Reverse Vending Machine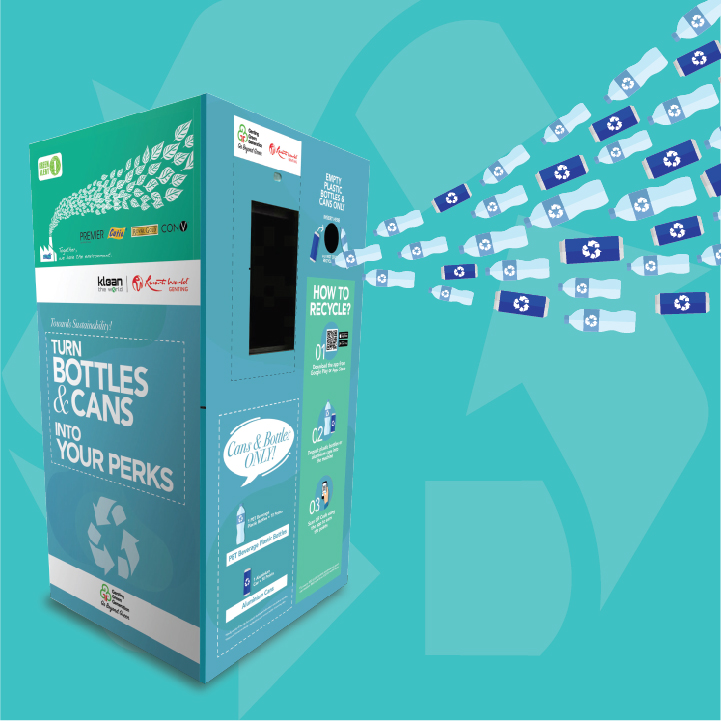 The aim is clear, recycle your recyclable items and get your rewards immediately!
What can be recycled at this machine? Get excited because it's simple. You can bring empty drink cans or bottles and get them exchanged with a FREE theme park ride. Here's how it works so you can see whether you are eligible for a free ride:
When you drop an empty aluminium can or PET bottle into a KLEAN Reverse Vending Machine, you will get 10 KLEAN Points.
How to count your KLEAN Points:
50 KLEAN Points = Free 1 pay-per-ride ticket at Skytropolis Indoor Theme Park
100 KLEAN Points = Buy 1 Free 1 reward for purchase of Skytropolis Indoor Theme Park Preview Pass
Getting Rewarded Has Never Been Easier!
Get your trash exchanged for good rewards in a few simple steps:
Step 1: Download the KLEAN-MY mobile app from Google Play or the App Store
Step 2: Follow the instructions on the vending machine
Step 3: Drop an empty aluminium can (240ml) or PET bottle (500ml) into a KLEAN Reverse Vending Machine
Step 4: Scan the QR code using your mobile app to earn points!
If you do not wish to claim the KLEAN points, simply click "CANCEL" on the vending machine to return to the home screen.
How To Redeem Rewards to the Genting Indoor Theme Park
Check your rewards on the KLEAN-MY mobile app. Once you've earned enough KLEAN Points to qualify for a reward, you must redeem and utilise the reward within only 24 hours.
Simply present the reward on your mobile app to the cashier to redeem and enjoy your reward on the spot!
Where Do I Find the KLEAN Reverse Vending Machine in Genting?
Find a KLEAN reverse vending machine near you! The machines are located in two different places which are:
• Skytropolis Indoor Theme Park
• Awana SkyWay (Level 4, SkyAvenue)
With this, we hope that more responsible citizens will be contributing to this program so that we can create a sustainable future for not only the younger generations but also for us all!
(Source: Resort World Genting)