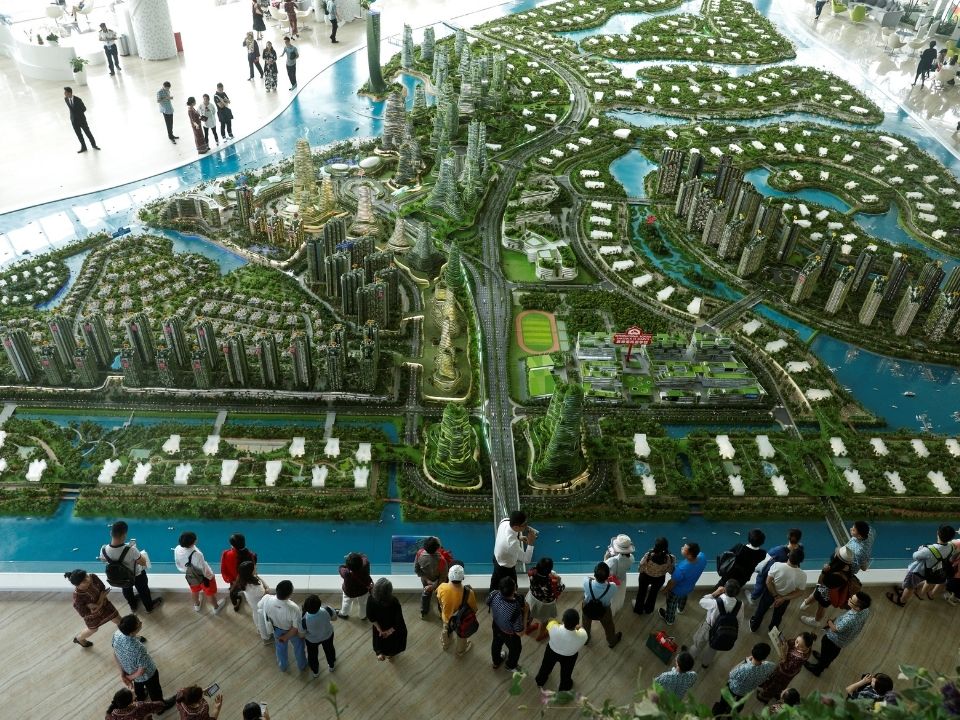 Forest City is an elite, futuristic megaproject development plan located in Iskandar Malaysia Special Economic Zone in Johor, Malaysia.
The smart city that cost 100 billion dollars is estimated to be complete by 2035. It includes a stylish city plan that has not yet been implemented anywhere in Malaysia.
Recently this megaproject came to light when it made its way into the 'Most Useless Megaprojects in the World' list by Top Luxury on YouTube. One of the reasons is because on 2020, Forest City has less than 500 residents even though it is originally built for 700,000 people.
However, Forest City that is equipped with the smart city planning has actually won a few notable awards with its neat, luxury feature.
A Megaproject Funded by China in Malaysia
Did you know that most Malaysians could not afford to own property in the Forest City because the prices are set to be sold for the Chinese market. Thus, 80% of its property is owned by the Chinese.
The developer of the project, Country Garden Pacificview Sdn Bhd is a joint venture between Country Garden Group and the Malaysian-government-backed Esplanade Danga 88 Sdn Bhd (EDSB). According to a report by Future Southeast Asia, Country Garden, headquartered in Guangdong, China, however owns a bigger proportion of the project which is 60%. It is also mentioned that the project is under the Belt and Road Initiative (BRI).
Thus, Chinese from China have the privilege to own property at the Forest City. Up until 2019, 80% of the property owners are actually from China.
This has influenced the overall environment of the Forest City. As reported by Top Luxury, road signs in the city can be seen written in mandarin and schools there also offer Mandarin courses for its residents.
Award-Winning Megaproject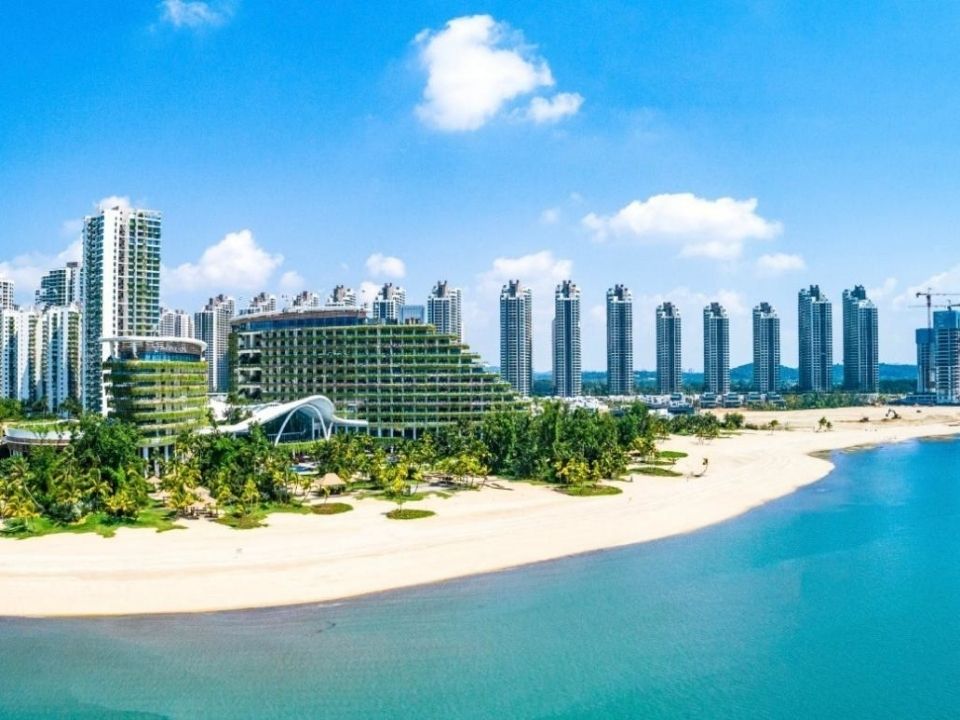 To date, the smart city of Forest City has won 4 notable awards for its futuristic city features.
2019 APAC Awards: IDC Smart City
2019 Asian Townscape Award: (1) Sustainability Award and (2) Innovative Design Award
2021 Sustainable Cities and Human Settlements Award (SCAHSA): Global Model of Low-Carbon City Planning and Design Award
The Futuristic Looking City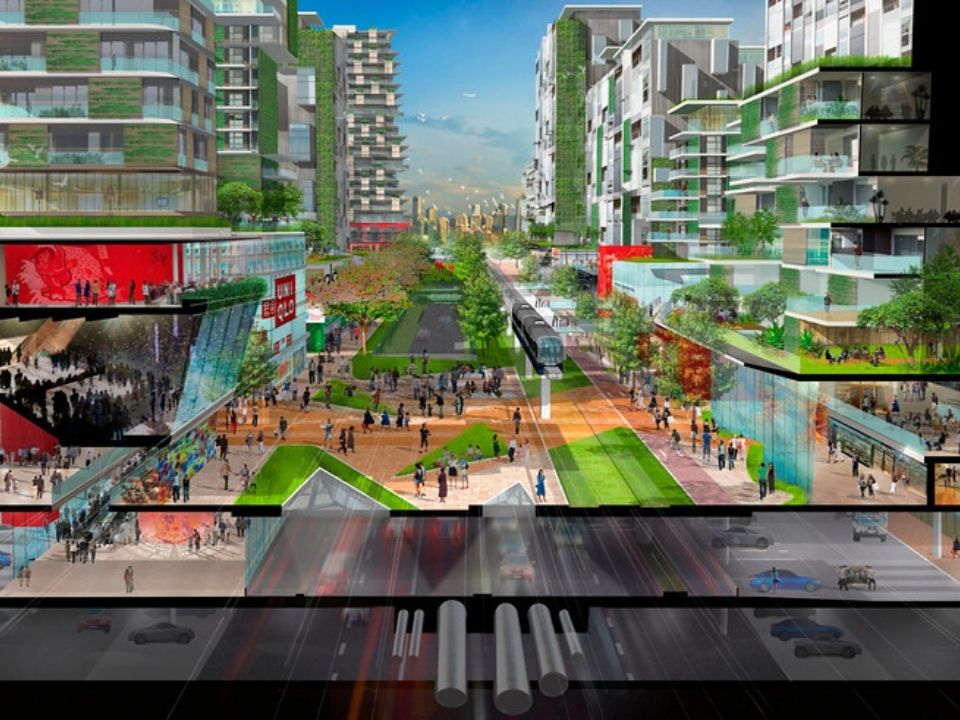 What makes it an award-winning development project? The Forest City is a carefully planned city development that is being promoted as the "smart and green futuristic city that combines environment, technology and cutting-edge technology to create an ideal, idyllic, and technology-driven living and working space ecosystem." – Forest City
Among the unique features of Forest City are:
It is built on 4 man-made island
Incorporated green innovation: It is build around an artificial forest ecosystem, buildings are also built with green rooftops and vertical garden
Custom facilities in each island: 1 island will consists of 50 apartment buildings complete with golf courses, swimming pools, and beaches
Multi-layered city streets: Traffic and parking spaces on the lower layer while parks, sport facilities, and transport hubs on the upper layer
The city is powered with renewable energy
Located near Singapore and is connected through the Malaysia-Singapore Second Link bridge
Additional Facts
Forest City is the first man-made island to get duty-free status
Pointed by Forbes as the 'city that are set to shake up the future'
The development is four times bigger than the size of New York's Central Park
Built for up to 700,000 people, and could create as much as 220,000 jobs opportunity
While it is a highly ambitious project with smart features like no other, the political change in Malaysia has caused some challenges for the project to achieve its success. However, we hope that this will not be another abandoned project and instead, it should be fully utilized to avoid any loss of resources.