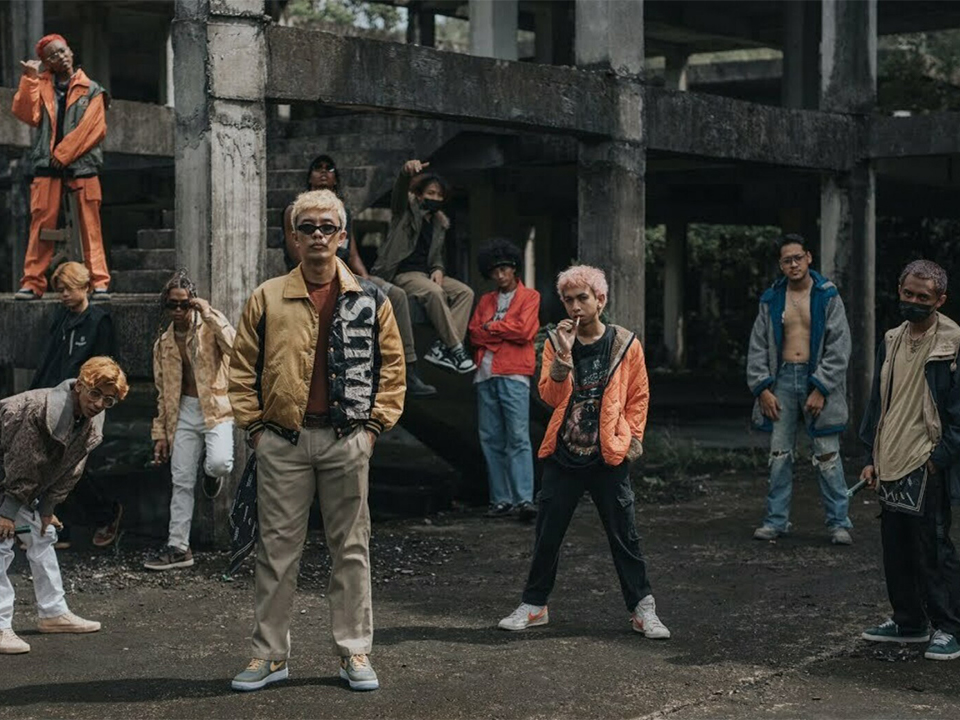 Not your ordinary neighbourhood boys. A group of rappers, ForceParkBois from Johor is raising the volume for the Malaysian Hip Hop music scene with its hit single 'Lotus'. With interest followed by remixes from artists across the region, top Korean hip hop representative, Jay Park along with his H1ghr Music labelmates released their remix of 'Lotus' too on Tuesday  (7 Dec).
The ground-breaking release quickly garnered attention, especially from Malaysians for the iconic collaboration.
"Apa khabar, ini Jay Park"
The collaboration between ForceParkBois and the Korean hip hop artists impressed people with the dope mix of Bahasa Melayu, Korean and English language. 
The Malay-language chorus in the original track is retained and is interspersed with Korean and English raps from artists of H1ghr Music. The best part would be at the end with all the Korean artists singing the original hook in Bahasa Melayu! As the national language is ranked 10th most popular language worldwide recently, this remix by the Korean label is another proof of the popularity of the language.
The amazing line-up of the collaboration includes the founder of H1ghr Music Jay Park himself along with rappers and hip hop artists Park Hyeon Jin, JMIN, BIG Naughty, pH-1, TRADE L, Woodie Gochild as well as JAY B, leader of popular Kpop boy band GOT7.
Lotus by ForceParkBois
The original track of 'Lotus' was produced, mixed and mastered by Aali.3gp of ForceParkBois. It was released earlier in February this year with more than 17 million views on YouTube now. 
Prior to this, 'Lotus' was already a popular track among rappers in the region. Moreover, the remix by H1ghr Music is the fourth remix of the track.
ForceParkBois
ForceParkBois is a Malaysian hip hop group formed in 2018. Inspired by where the members come from, ForceParkBois gets its name from Taman Daya as a literal translation. Recently, they impressively signed a record label deal with Warner Music Malaysia and released 'SHEESSH FLOW' under the label.
The group has been actively showcasing their talent in the hip hop music industry with five new tracks released in 2021. Meanwhile, they also announced a future collaboration with HipHopDX Asia which will be released on 17 December 2021.
No stress, no stress. Sama-sama kita fly.
Let's support ForceParkBois on Apple Music, Spotify and YouTube.