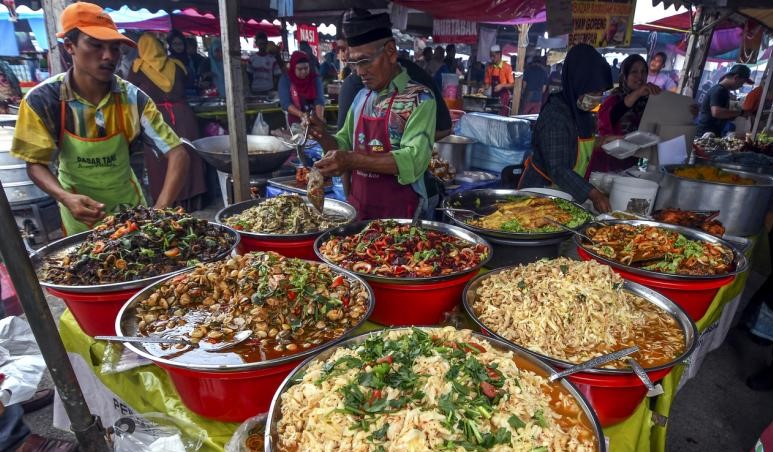 2022 is when, after losing a couple of years trying to take down Covid-19, governments all over the world have accepted that the virus is here to stay. So instead, they are taking the necessary steps to gradually turn it into an endemic. With this acceptance, the several common occurrences that previously had to be put on hold during the pandemic era are slowly being reintroduced back into society. Among these is the Ramadan bazars which are commonly held during the Ramadan month. Therefore, to celebrate the upcoming Ramadan, here is a list of 8 popular food that visitors to the Ramadan bazar in Malaysia usually will buy.
1. Ayam Percik/Ayam Bakar/Ayam Golek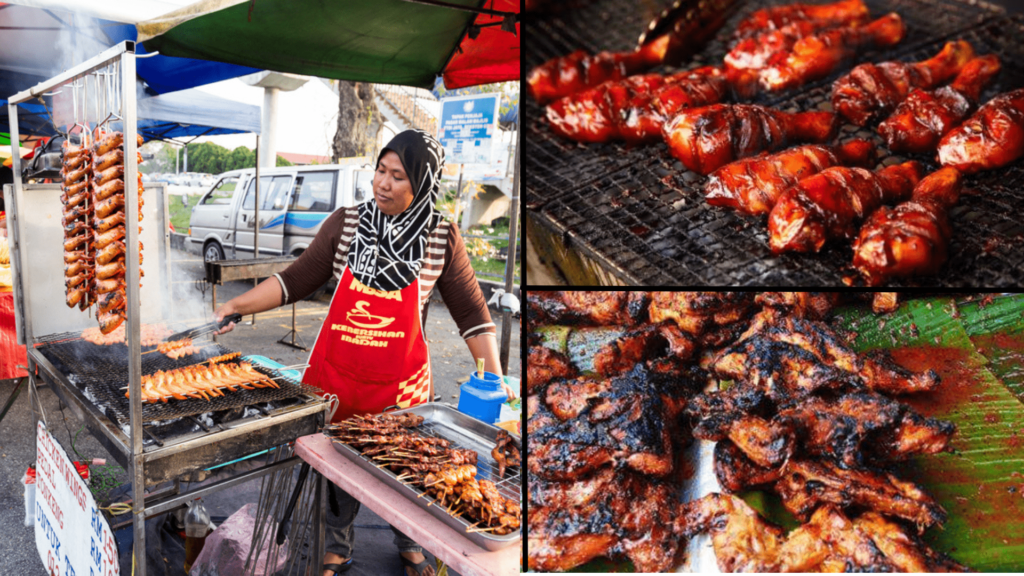 There are so many varieties of chicken dishes available in Ramadan bazars all over Malaysia, but these three are the norm. It will feel totally off if you visit a bazar in Malaysia but could not find any of these around. In Ramadan, just the sight of chickens slowly rotating on tiered rotisseries (ayam percik) is enough to make one's mouth water. Ayam percik, ayam bakar and ayam golek are definitely the three ultimate chicken siblings that everyone should try at least once in their lives.
2. Murtabak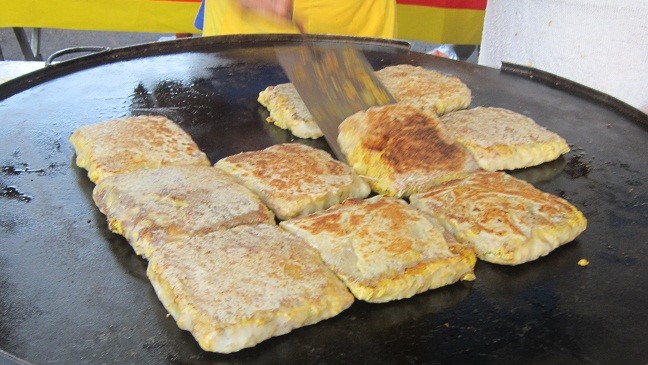 Murtabak is a type of stuffed pancake that is very regular in Malaysia. Buying murtabak to break one's fast during Ramadan is quite a common thing. The pretty pink colour of the vinegared onion slices that usually accompanies this dish is also very pleasing to the eyes. You get to feast with your tongue as well as your eyes through murtabak. What more can a person ask?
3. Nasi Kerabu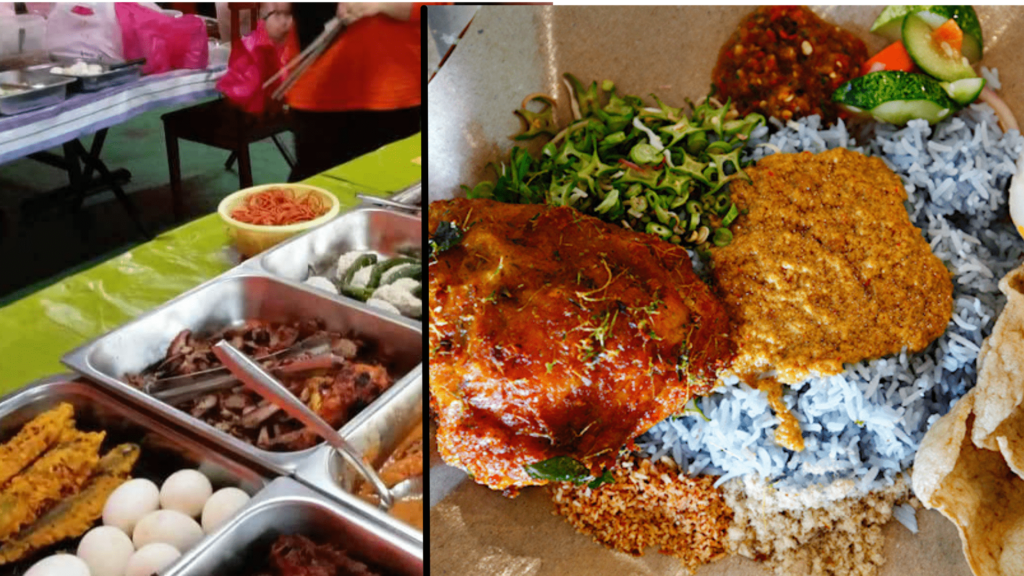 The blue colour of the rice which is all thanks to the colouring present in the petals of the butterfly pea flower used during preparing Nasi Kerabu definitely serves to attract one's initial attention when seeing this dish. Nasi Kerabu is also famous for the many ulam or vegetables that are served together with the rice. Lovers of vegetables will surely flock to available stalls in this upcoming Ramadan bazars to satisfy their cravings for rice while also maintaining healthier diets.
4. Kuih-Muih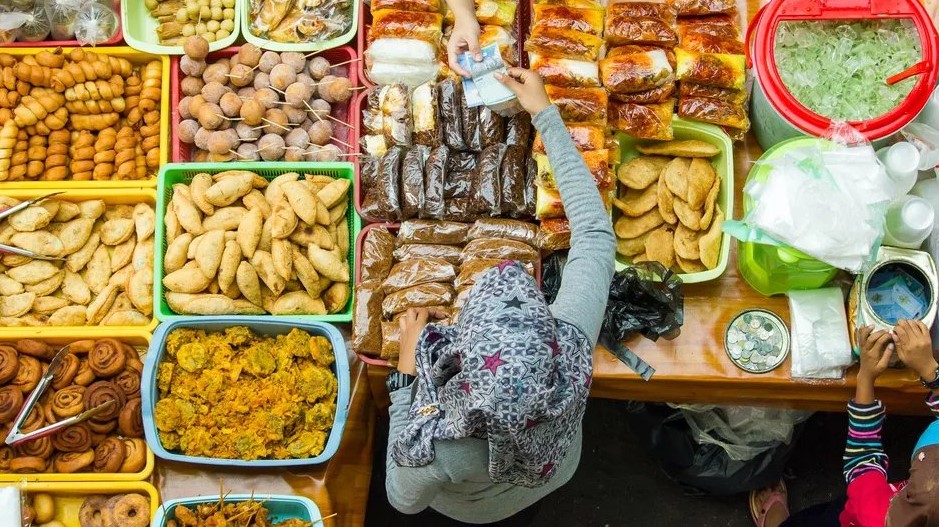 This sounds a bit general but there are way too many if we want to list them out one by one. To make it easier, we are putting them together under kuih-muih. Kuih-muih is a must-buy for most Ramadan bazar-goers. The reason is quite simple – it is hard to say no when you are walking past all the food stalls while kuih of various shapes and colours tempt you the whole way. Plus, they just taste good. Moderation is definitely the key here, though, since some of the kuih are quite high in calories and in large amounts can definitely prove to be detrimental to your health.
5. Roti John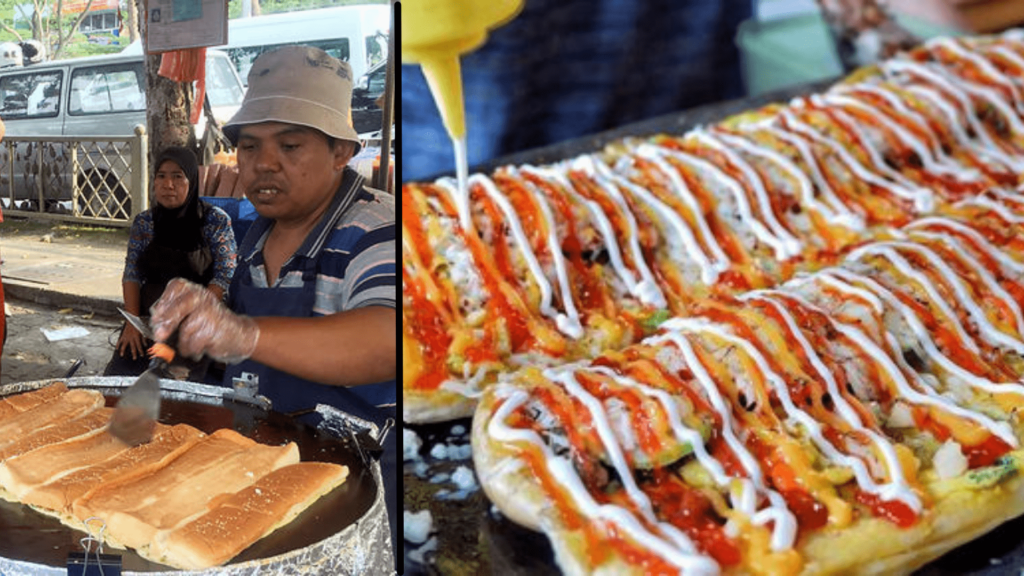 We still don't truly know who John is but one thing is for sure, Roti John is very popular in Ramadan bazars. There is something in the combination of bread, eggs, minced chicken or mutton, mayonnaise and chilli sauce topped with it being a street food that makes Roti John a must-have at least once every Ramadan. Just thinking about it now is already making us hungry.
6. Beriani Rice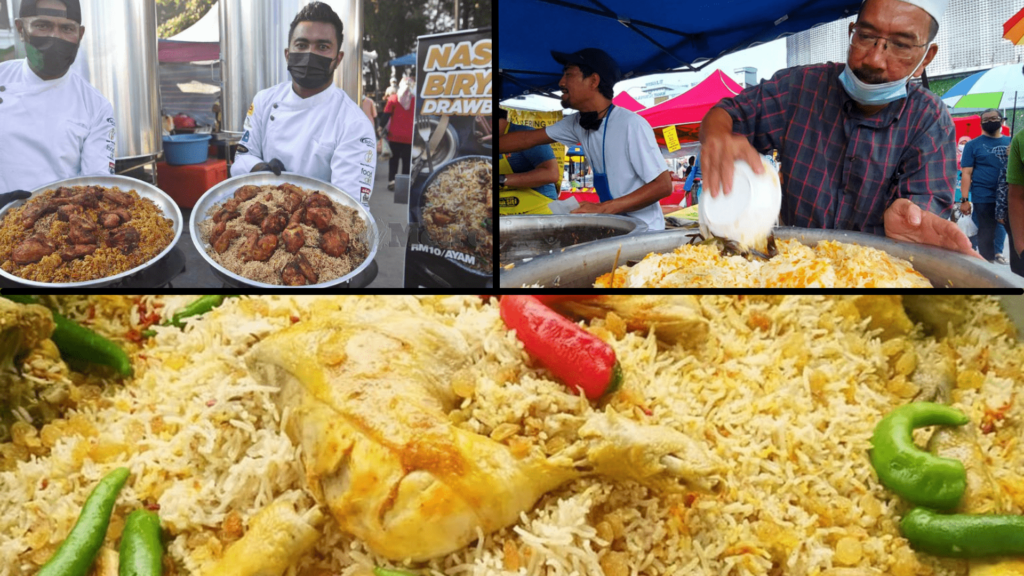 This dish is already a favourite among Malaysians even on normal days, so it makes sense that during Ramadan, after spending hours being deprived of food, a lot of Muslims will long to break their fast with some comfort food. Even if you are not a Muslim, it is totally normal to join the queue for a pack of beriani rice at a Ramadan bazar. Food, be they good or bad, unite people.
7. Various Cool Drinks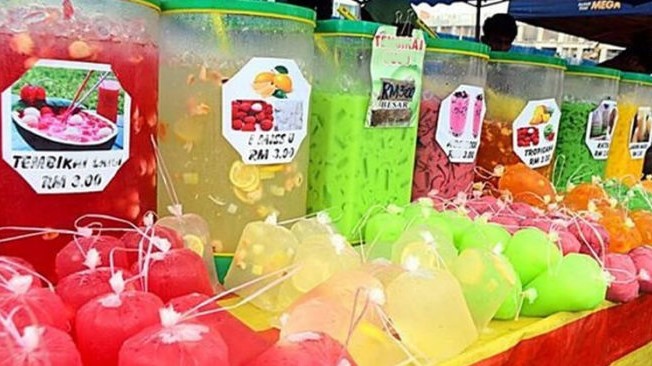 Walking on late afternoons under a hot sun passing after all those stalls serving temptingly delicious food in the Ramadan bazars, it is not surprising for one to become hungry and thirsty. Add in the fact that there usually will be vendors selling so many different kinds of cool drinks there, it is of small wonder that so many people cave in and end up buying a cup or two of these colourful drinks.
8. Apam Balik
Last but not least, is the sweet snack that may cut our lifespan a little bit shorter every time we consume it. The tastiness of apam balik is totally worth the price, though. There are usually two different types of apam balik sold in the Ramadan bazars. One is fluffy and fat, the other is crispy and thin. Which one is better? Depends on your preference. However, both have the same fillings – corns, granulated sugar and crushed peanuts.
There you have it. Hopefully everything goes well this year and we can all visit at least one Ramadan bazar to satisfy our cravings when the time comes. Keep in mind though, only buy as much as you can eat. Wasting food is a big no.