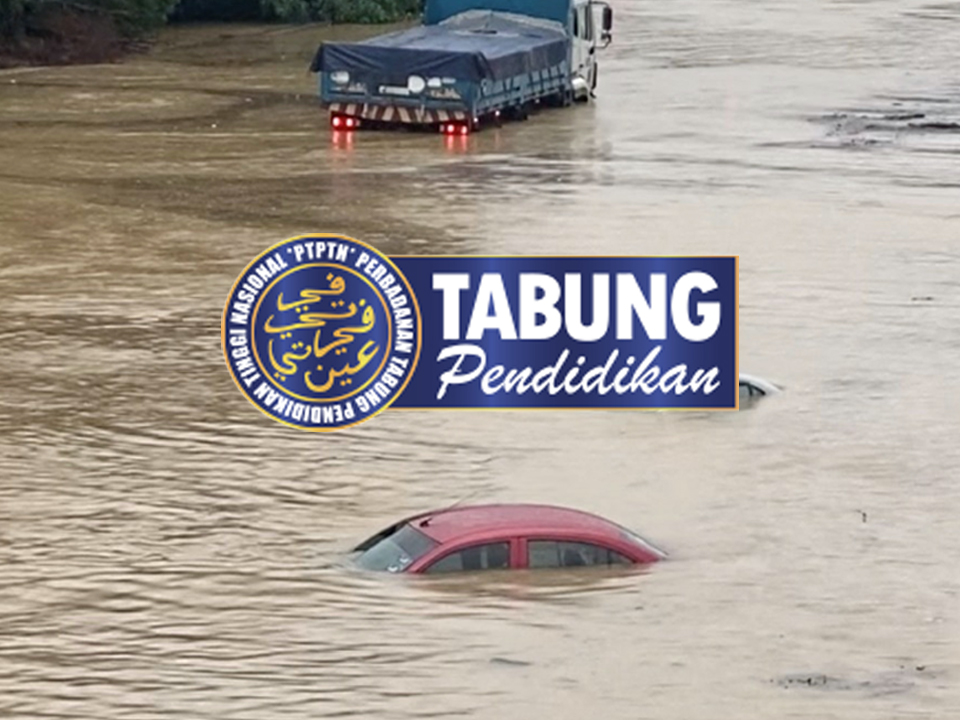 National Higher Education Fund Corporation (PTPTN) has announced that borrowers of the PTPTN loan affected by the recent flood can apply to deter their repayment. Flood victims can postpone the PTPTN loan repayment from today (28 December 2021) to 31 March 2022.
Flood victims PTPTN loan repayment postponement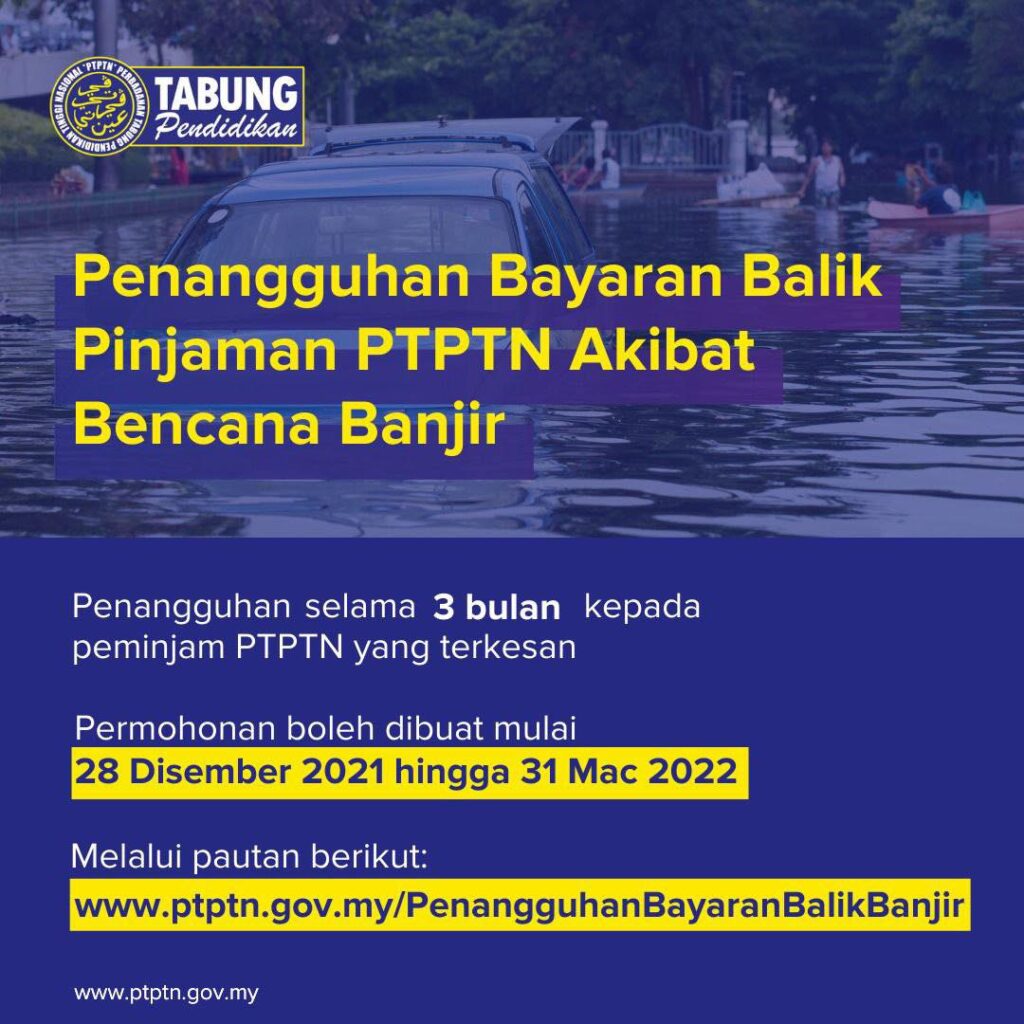 In a statement, PTPTN said that borrowers can apply through PTPTN's official portal at www.ptptn.gov.my/ PenangguhanBayaranBalikBanjir. Alternatively, they can also visit any nearby PTPTN Branch for the application.
Borrowers are not required to bring or submit any supporting documents during the application.
According to PTPTN, deferment of the loan repayment due to the flood disaster will be given for a period of 3 months from:
the month the application is approved, and
2 months ahead between December 2021 to May 2022
The organization will notify the applicant of the deferment approval via email within 3 working days from the date the borrower applies. Therefore, borrowers should provide accurate and up-to-date contact information to ensure that the approval of the application can be communicated to them.
Meanwhile, the organisation expressed its appreciation to the Government through the Ministry of Higher Education (KPT) for agreeing to provide deferment of PTPTN loan repayments to borrowers affected by the floods that hit the country.
Various efforts are implemented by PTPTN to help and alleviate the disasters faced by borrowers during this disaster. Online application for deferment of loan repayment is also one of PTPTN's concerns to facilitate the affairs of borrowers because applications can be made at their fingertips more easily, quickly and safely wherever they are.

PTPTN, in a statement
Contact information
For more information, you may reach PTPTN through the mediums listed below:
Careline channel: 03-2193 3000
Official portal: www.ptptn.gov.my (Live Chat)
Marketing executive: https://www.ptptn.gov.my/hubung-ptptn
eComplaint: https://eaduan.ptptn.gov.my/ (e-Aduan)
Are your friends and family affected by the flood? Check out these articles that might benefit them: