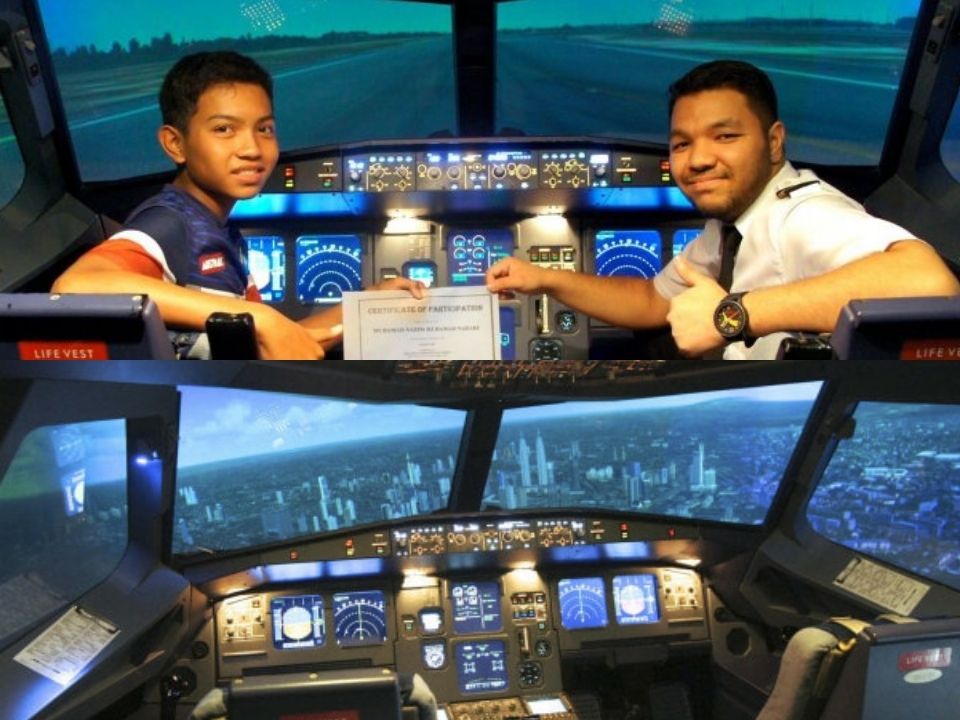 If you ever wondered how does it feel to fly, this flight simulator at Subang will make you feel like a real certified pilot!
SimflightKL Malaysia offers a lot of flight simulators that you can try out and experience like a real Captain in the sky. These are verified flying simulations as they are operated by Subang Airport. They specialise in Level 3 (FTD) Airbus S320 and Boeing B737NG simulators for aviation lovers.
Flight simulator at Subang that caters all ages!
There's also Young Aviator Academy that offers flying courses for your little pilots who dream of being in the sky.
As low as RM59 for walk-in!
Currently, SimflightKL, a flight simulator at subang, offers walk-in promotion that will allow you to experience landing in Kuala Lumpur International Airport (KLIA) with just RM59. Aside from this one short session, you can also experience 2x final approach to KLIA for RM25 with Boeing B737NG.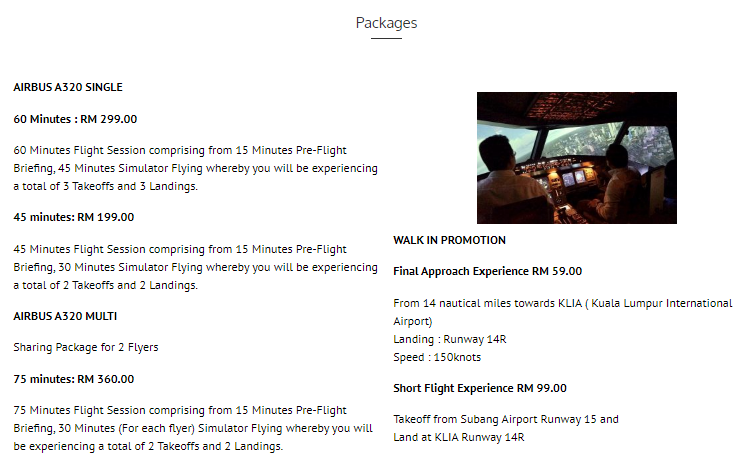 There are other courses including a Cadet Pilot Preparatory Course, a Basic Flying Course, Simulator Check and more.
In this cockpit, you will be the pilot!
Simflightkl is located at M11, Subang Skypark Terminal 3, Lapangan Terbang Sultan Abdul Aziz Shah, 47200 Subang, Selangor.
Check the website for more details on their services and packages!
More fun activities to do this weekend: