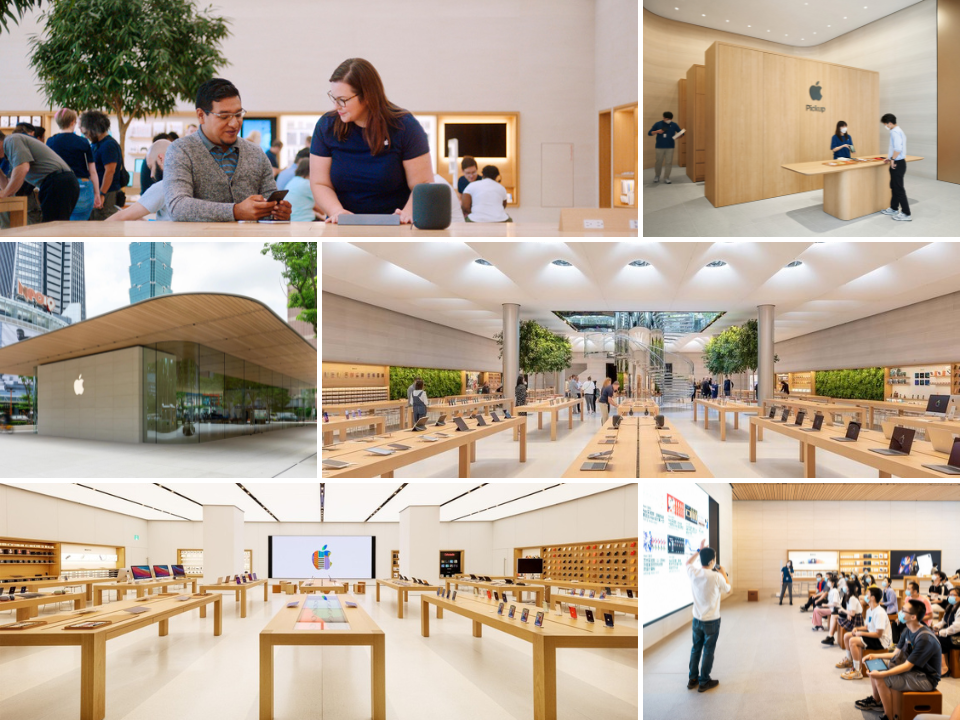 Malaysia is on the verge of welcoming its inaugural Apple Store in the near future, as Apple is currently in the process of recruiting employees for different retail roles in Malaysia.
This highly anticipated store is expected to redefine the tech retail landscape in the country, offering a unique shopping experience, cutting-edge design, and a range of exciting job opportunities for local talent.
Apple Is Opening A Physical Store In Malaysia
Location Of The Apple Store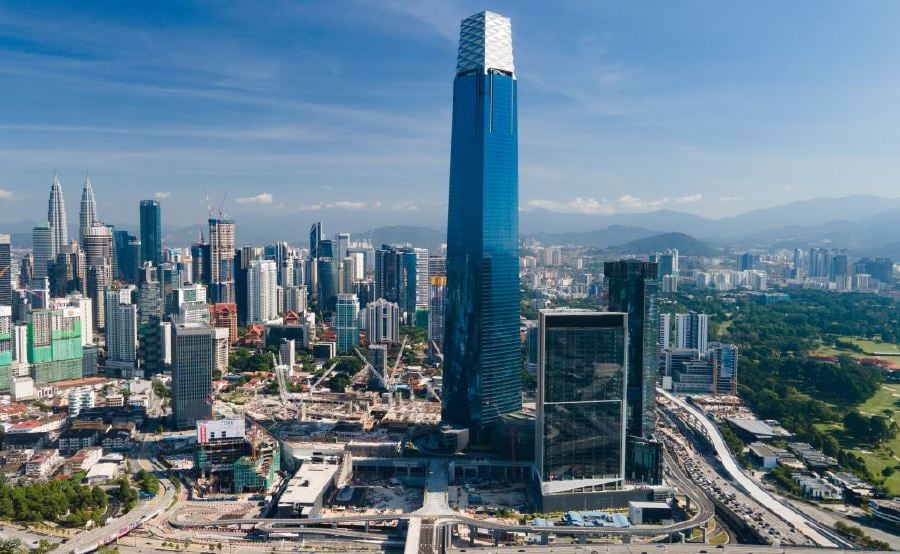 Images via SPR & New Straits Times
Apple plans to establish its own store at The Tun Razak Exchange (TRX), a new financial and commercial center in Kuala Lumpur situated along Jalan Tun Razak. If all goes according to plan, we may be looking forward to our very own Apple Store in the near future.
Immersive Apple Experience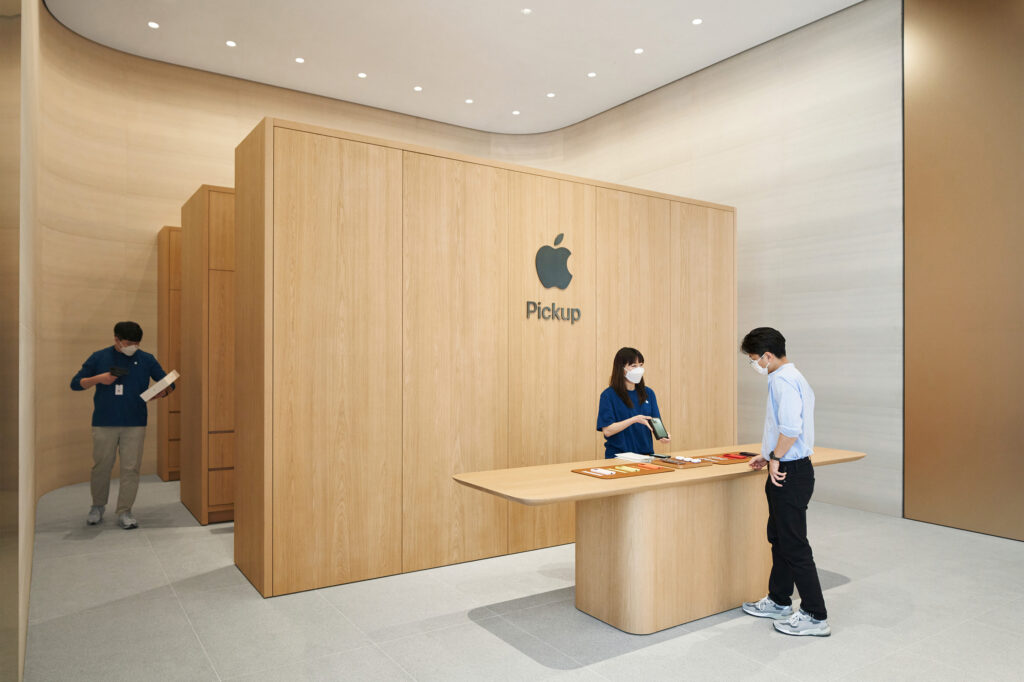 Image via Apple
We all know well that the products of Apple are known for its simple, sleek and minimalist design. From the colors to the shape and even its design, Apple focuses on producing straightforward designs with a much lesser complicated concept. The same goes for their physical store.
With the Apple Store being physical here in Malaysia, we can enjoy the ultimate and utmost hands-on experience of the Apple Products be it even the smallest accessories to the biggest technology.
Apple's Signature Design & Aesthetic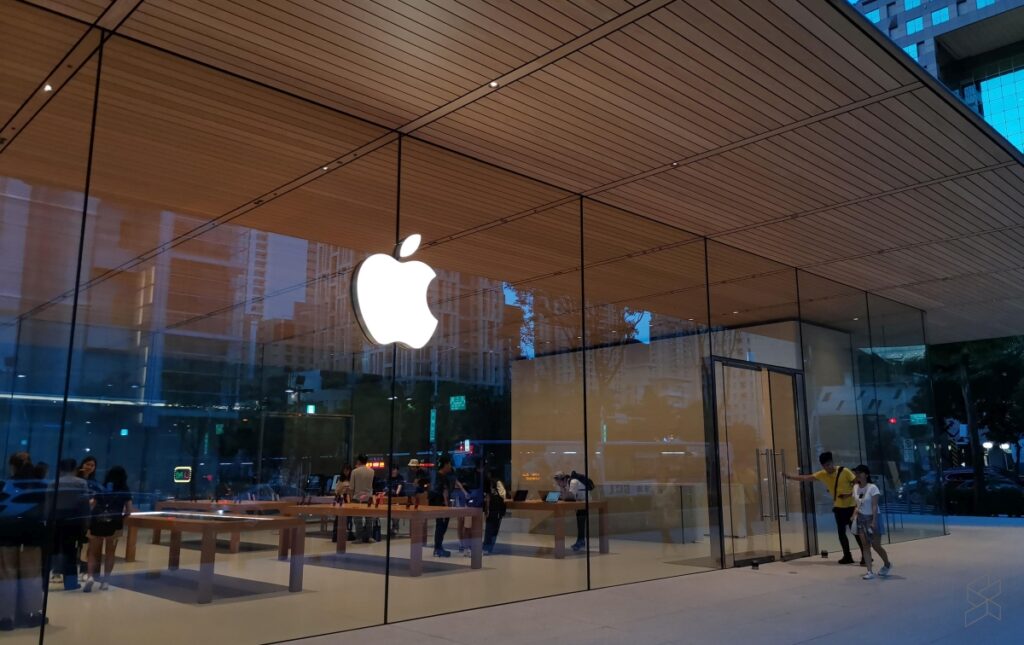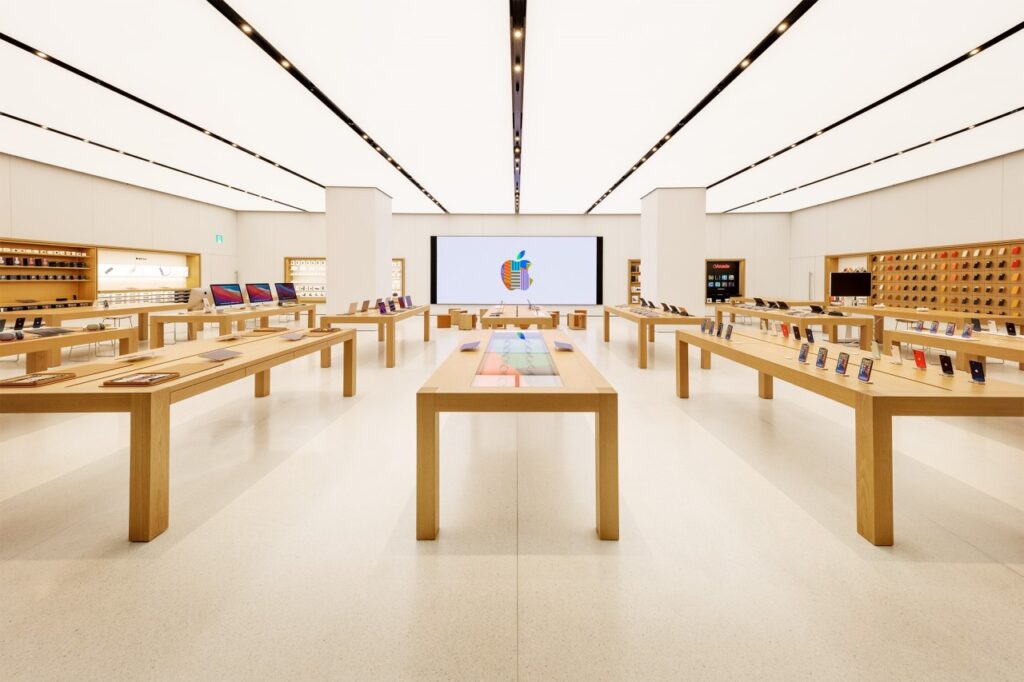 Images via SoyaCincau, Arch Daily & The Korea Herald
Apple Store is famous for their immaculate sleek and minimalist architecture and design. We can expect the same in our first Apple Store later on here in Malaysia. Imagine Malaysia's first Apple Store to have tall ceilings, wooden flooring and white plasters surrounding the store.
Get to know more about the evolution of iPhone throughout the years here!
Genius Bar & Technical Support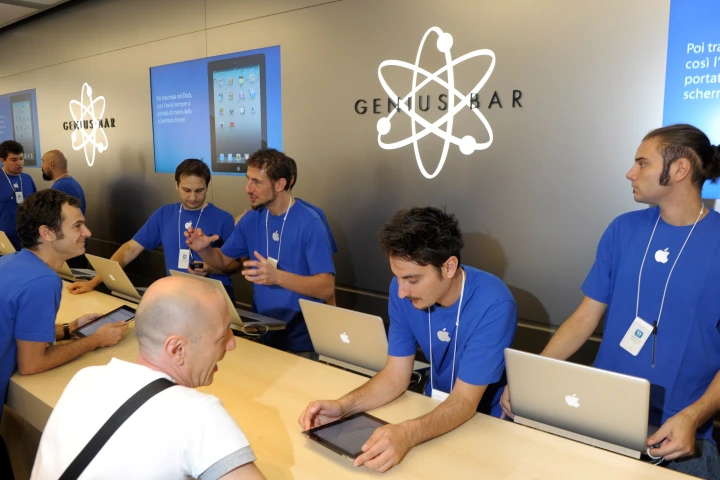 Images via Time
Apple Store is where technology blends seamlessly with outstanding customer care. You can expect a team of dedicated experts to help you later at the store. From Macs to iPads, iPhones and Apple Watches, here at the Malaysia's first Apple Store you will be guided form A-Z.
Job Opportunities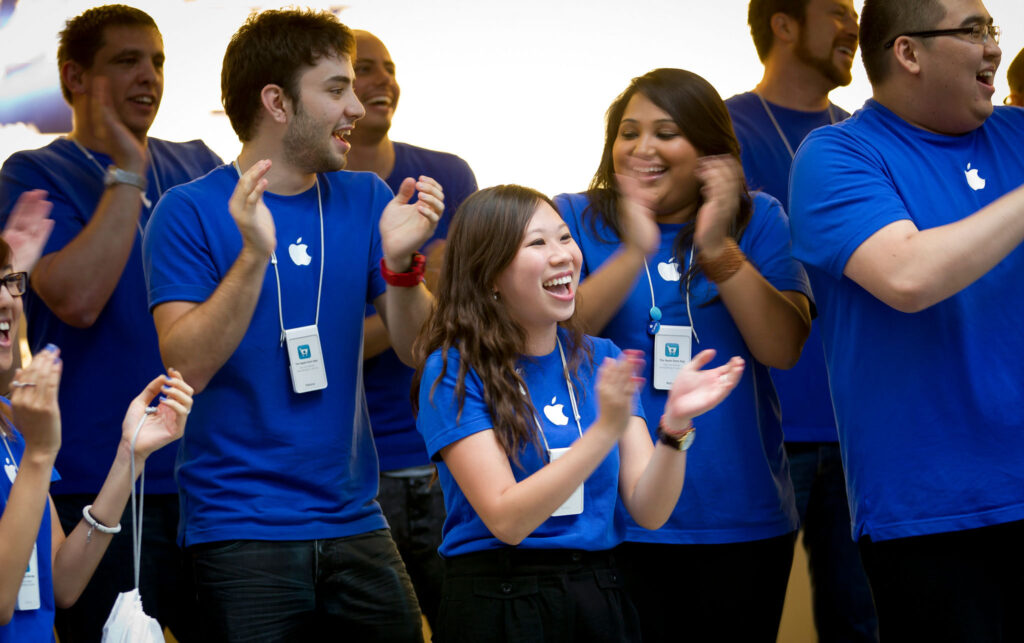 Image via New Straits Times
The arrival of Malaysia's first Apple Store brings with it a wave of employment opportunities for tech enthusiasts and retail professionals alike.
These positions provide an excellent chance for local talent to be part of the Apple family, working directly with customers, providing technical support, and fostering a vibrant tech community in Malaysia.
1. Apple Specialist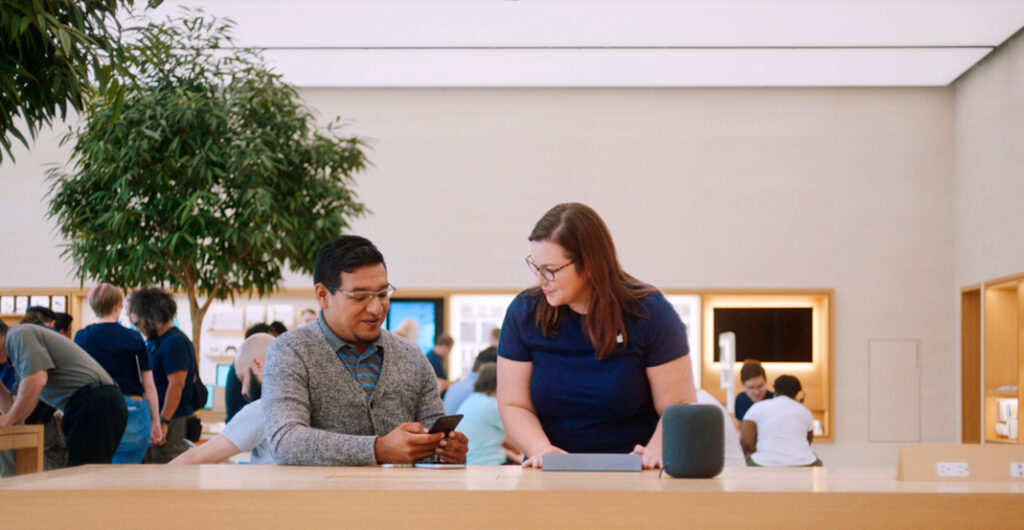 Image via Apple
If you are a person who loves to encourage others, Apple Specialist is for you. Your role would be to create excitement around Apple Products through providing the right solutions and Apple products for customers.
If you have a strong interest in Apple products, great ability in delivering customer services and strong communication skills, this position is perfect for you.
2. Genius (Technical Support)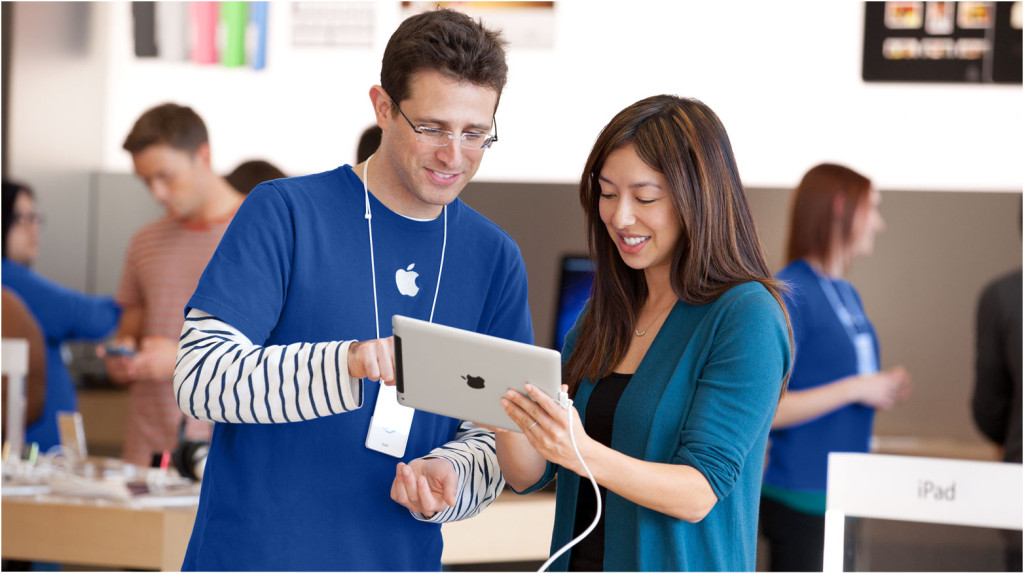 Image via iPhone Hacks
Are you passionate about hands-on problem-solving? Do you enjoy assisting others by sharing your technical expertise? As a Genius, your role as a skilled technician involves troubleshooting and repairing products to maintain customers' trust in Apple
If you can maintain composure while troubleshooting and solving technical issues as well as adhere to a schedule of customer appointments, this job may be the one for you.
3. Creative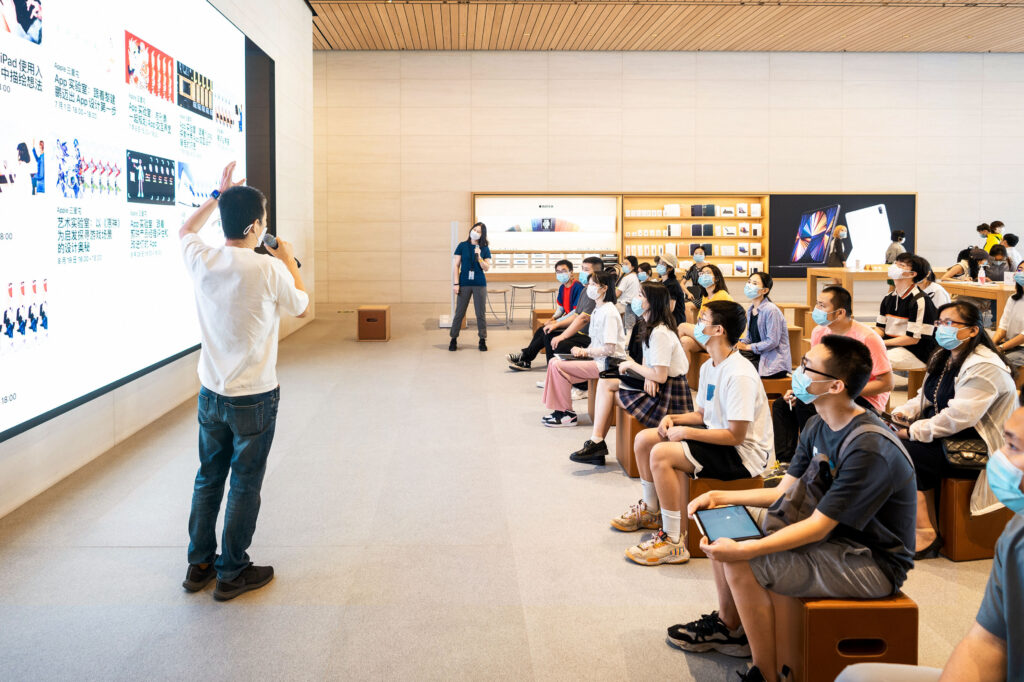 Image via Apple
Are you enthusiastic about establishing meaningful connections with others? As a Creative, you have the opportunity to ignite creativity by imparting your expertise to both new and loyal customers visiting the Apple Store.
As Creative, you will be assigned to teach small groups and coach multiple customers simultaneously on the the Apple Products. Hence, passion for education and ability to instruct in a "hands-off" manner are super crucial.
4. Store Leader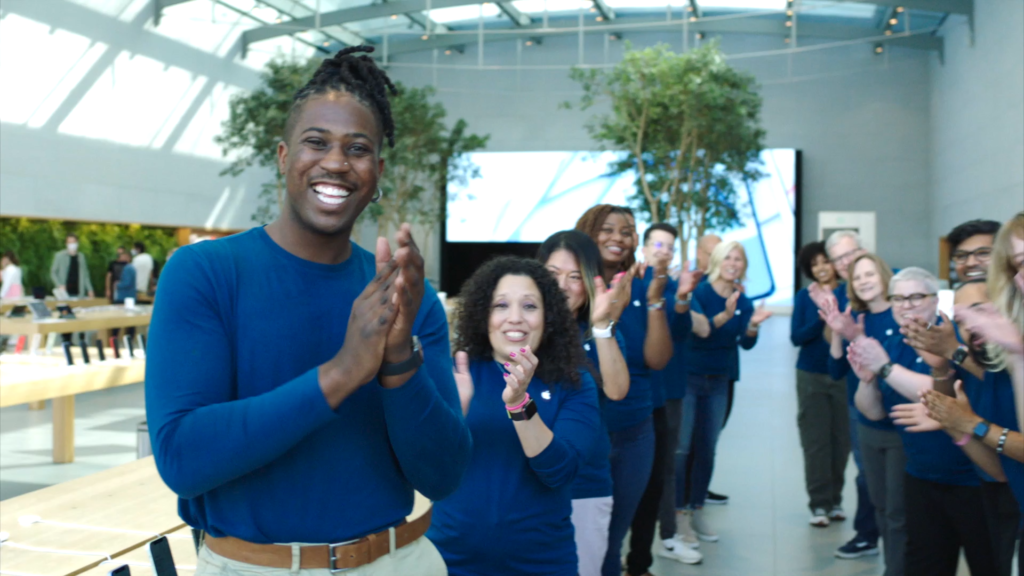 Image via Apple
Are you attracted to the idea of working in a challenging and dynamic work setting? As Apple continues to attract a growing number of individuals, its stores become a destination for those seeking to integrate Apple products into their daily lives.
Your responsibility is to assemble and oversee diverse teams that interact with customers within this ever-evolving environment. You will have to be able to guide your team members in assisting customers.
How To Apply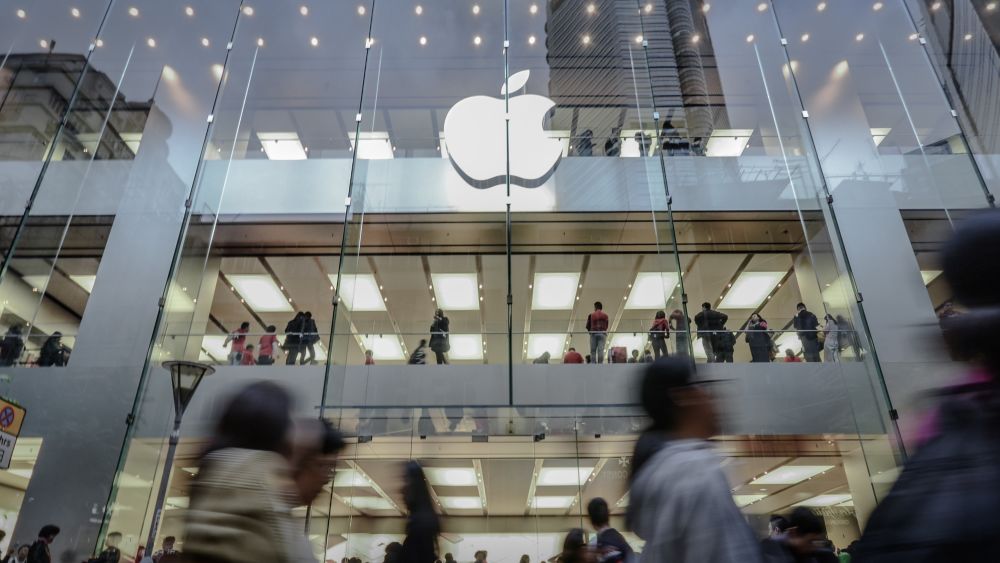 Image via The ORG
Do you think you have what it takes to contribute to the Apple Eco-System? Try out your luck and skills by putting down your CV and resume to Apple. Visit their Apple website and click under the Career site to secure a position.
The anticipation surrounding Malaysia's first Apple Store is palpable. Malaysia's first Apple Store will undoubtedly become a hub for tech enthusiasts and Apple lovers. The stage is set for a new era in tech retail, and Malaysia's first Apple Store is poised to be the epicenter of it all.