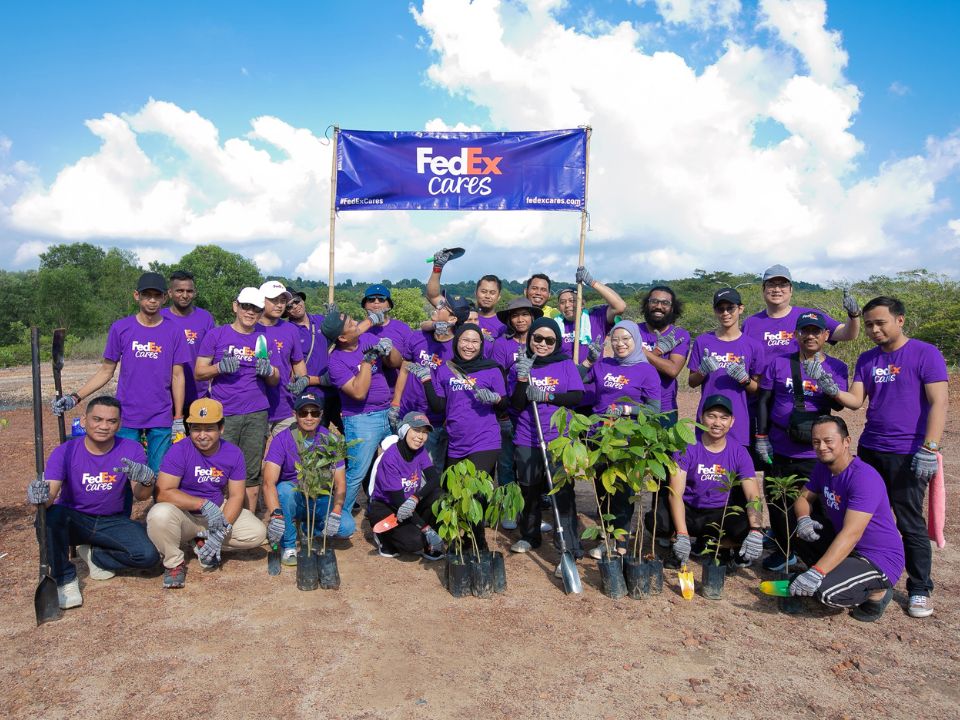 FedEx Express (FedEx), a subsidiary of FedEx Corp (NYSE: FDX) and a leading global provider of express transportation services, observed its 30th anniversary in Malaysia with a sequence of tree-planting events.
FedEx Cares: Dedicated FedEx Team Members Cultivate A Greener Tomorrow Through Tree Planting Efforts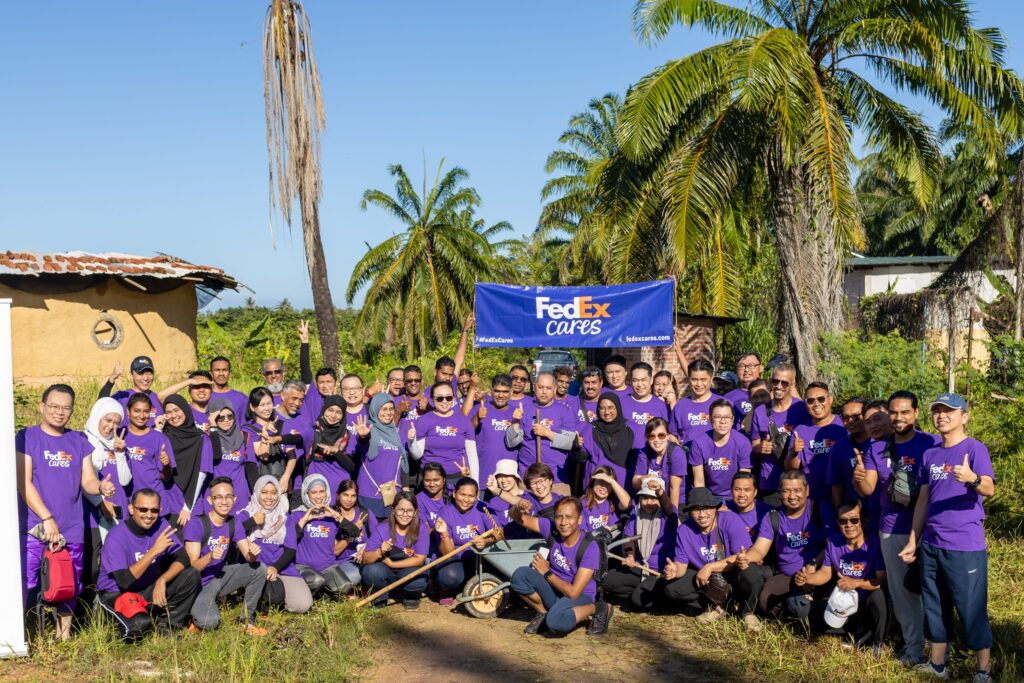 Aligned with its core principles of community engagement, a group of 100 enthusiastic volunteers from FedEx joined forces in a concerted effort to plant a total of 100 tree seedlings across 2 locations: Desaru, Johor Bahru, and Balik Pulau, Penang.
These endeavors stand as a tangible testament to FedEx's resolute dedication to fostering a sustainable planet and making a positive impact on the environment.
The Managing Director of FedEx Express Malaysia, Tien Long Woon said:
Our commitment to Malaysia for the last 30 years extends beyond supporting businesses of FedEx in Malaysia through an initiative that addresses the needs of local communities,

Tien Long Woon, Managing Director, FedEx Express Malaysia
FedEx Tree Planting In Desaru, Johor Bahru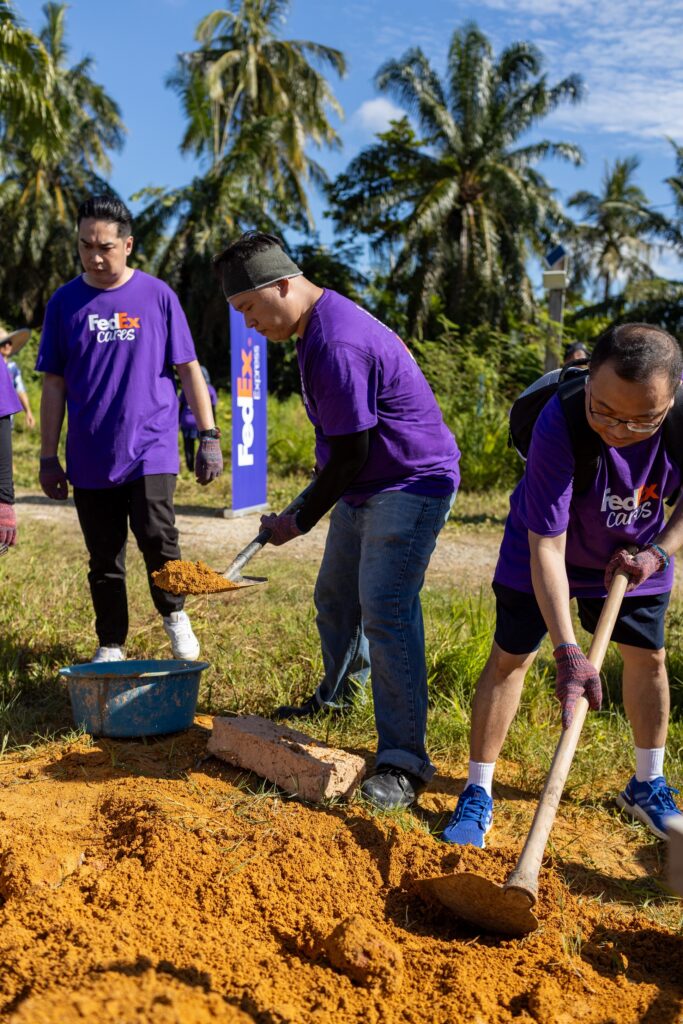 Within the breathtaking landscape of Desaru, Johor Bahru, FedEx is actively engaged in a multifaceted initiative aimed at the preservation and revitalization of Malaysia's rich natural heritage.
By designating a specific wildland area for attention and care, the company is not only committed to safeguarding critical ecosystems but also to ensuring that the natural beauty of this region remains intact for generations to come. This concerted effort reflects FedEx's strong belief in the importance of environmental stewardship and its role in building a more sustainable future.
FedEx Tree Planting In Balik Pulau, Penang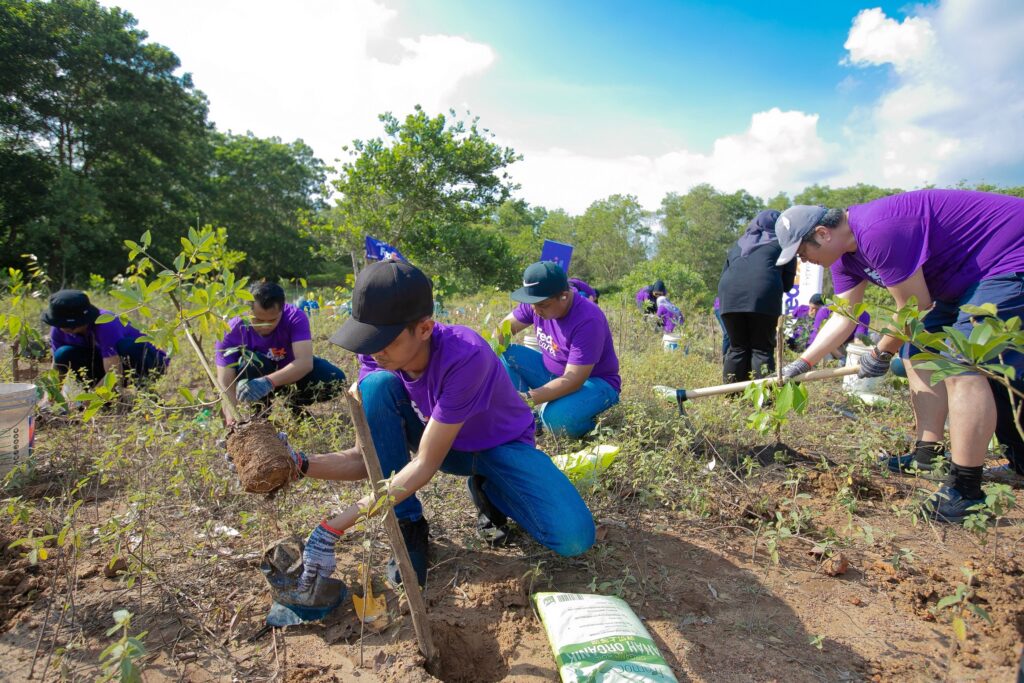 Moreover, in Penang, another facet of FedEx's forward-looking commitment to sustainability comes to the forefront. Here, the company is embarking on a transformative journey by establishing a food forest and a seed bank. This ambitious endeavor is strategically designed to promote and facilitate sustainable food production practices.
By nurturing a thriving food forest, FedEx aims to contribute to the availability of locally grown, healthy produce while mitigating the environmental impact of conventional agricultural practices. Simultaneously, the creation of a seed bank is poised to become a valuable resource for preserving the genetic diversity of vital plant species, safeguarding against biodiversity loss, and fostering resilient agricultural systems.
The Managing Director of FedEx Express Malaysia, Tien Long Woon further said:
We are committed to creating a better world by supporting efforts to preserve the environment. We are thankful for being welcomed as a member of the community for the past decades and this is part of giving back to our society. We continue to play a significant role in connecting customers in Malaysia with possibilities around the world in responsible and resourceful ways while building a more sustainable future.

Tien Long Woon, Managing Director, FedEx Express Malaysia
FedEx's Enduring Commitment To Malaysia: From Inception To Sustainability Leadership
In 1993, FedEx introduced direct services to customers in Malaysia. The company launched a transpacific next-day service for Penang in 1997 and opened a facility in Batu Kawan to strengthen the network and meet local customer demand in 2020.
Today, FedEx employs more than 1,700 team members and continues to support businesses in Malaysia, ranging from start-ups to international corporations, with international express delivery services and advanced digital shipping tools. The FedEx team in Malaysia is also taking action in support of the company's focus on sustainability, including the launch of electric vehicles to its fleet in Malaysia, as part of continuing efforts to reduce environmental impact and promote sustainable logistics.
FedEx is committed to making a meaningful difference in local communities by promoting positive change. Recently, FedEx was conferred the prestigious 'Sustainability and CSR Malaysia Awards 2023' for its longstanding efforts in empowering young talent and promoting sustainability as part of the FedEx Cares community engagement program. The progress in key areas of FedEx Cares, such as Delivering for Good, Global Entrepreneurship, Sustainable Logistics, Employee Engagement, and Diversity, Equity, and Inclusion, can be found in the latest FedEx Cares Report.