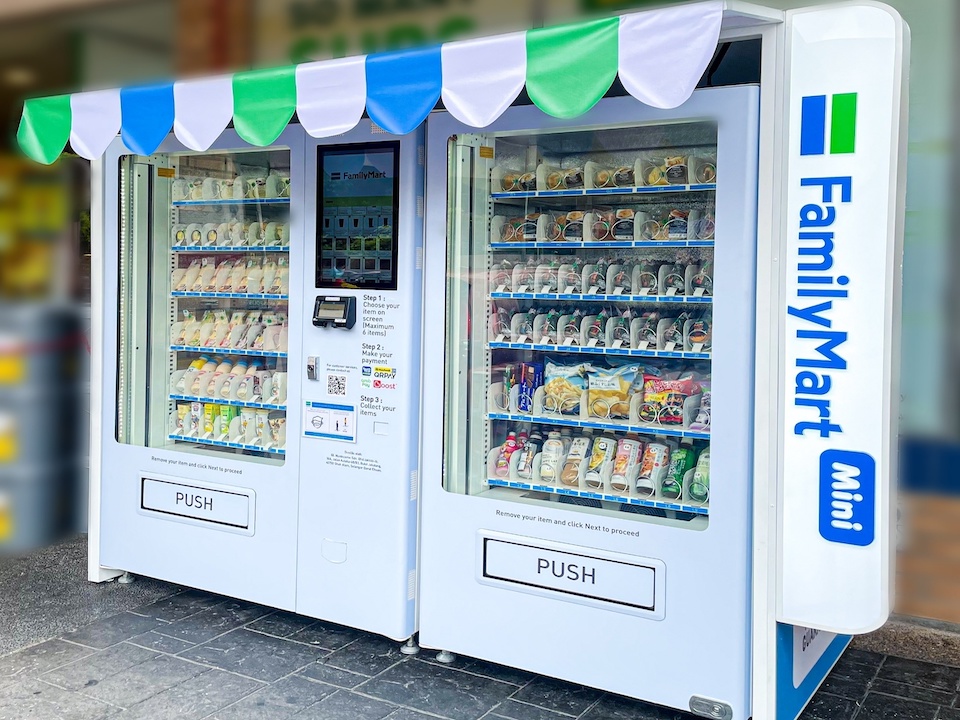 On 2nd September, FamilyMart Malaysia has launched its first-ever vending machine located at the Shell Karak Highway 2 in Gombak. The vending machine is called the FamilyMart Mini – Smart Kiosk, as FamilyMart revealed through their Facebook Page.
Freshly produced & daily stock delivery
According to FamilyMart, the items available at the FamilyMart Mini are freshly produced and all stocks are delivered to the machine on a daily basis.
Similar to what the FamilyMart convenience store offers, the vending machine has the brand's popular food and drinks in stock such as the:
Onigiri
Sandwiches
Dessert
Cold beverages, and many more!
How to use: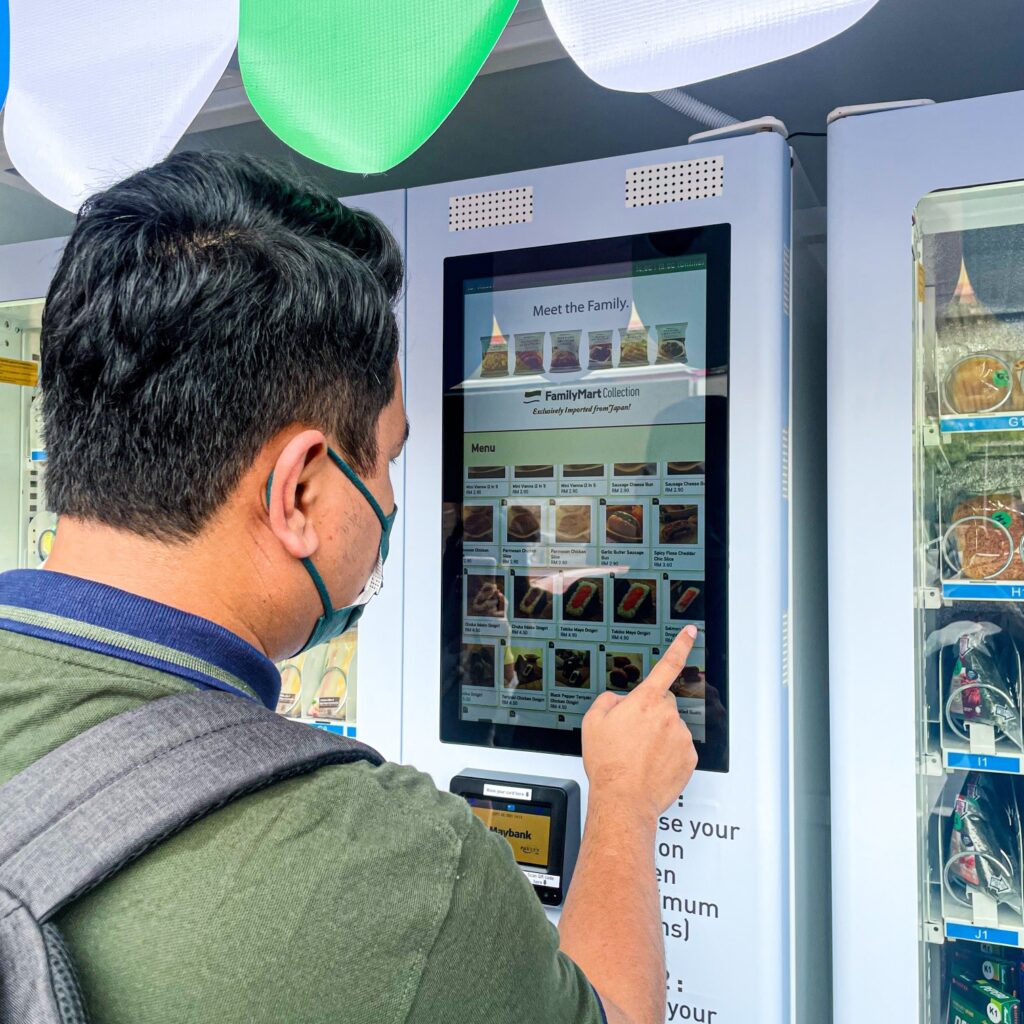 To purchase items from the smart kiosk, there is a large touch screen where customers can tap on the items they want to buy with 6 items as maximum per order. The screen will display the prices along with the available items in the machine.
After selection, customers can then proceed to make payment.
Just 2 easy steps!
However, one thing to note is that the machine does not accept cash payments.
Cashless payments
The smart kiosk only accepts payment via:
Credit cards
Debit cards
Boost e-wallet
Maybank QR Pay, and
Touch n Go eWallet
Although smart kiosks and vending machines alike are not new in Malaysia, the introduction of the FamilyMart Mini has garnered much attention from the public. Facebook users have been asking FamilyMart to roll out more of the vending machines across different locations in Malaysia ever since it shared the news on its Facebook Page.
However, FamilyMart did not reveal any plans to bring more of its new vending machines to other locations in the country.
As of date, the FamilyMart Mini is currently only available and operating at the Shell Karak Highway 2 in Gombak.
Click here for the google maps location.