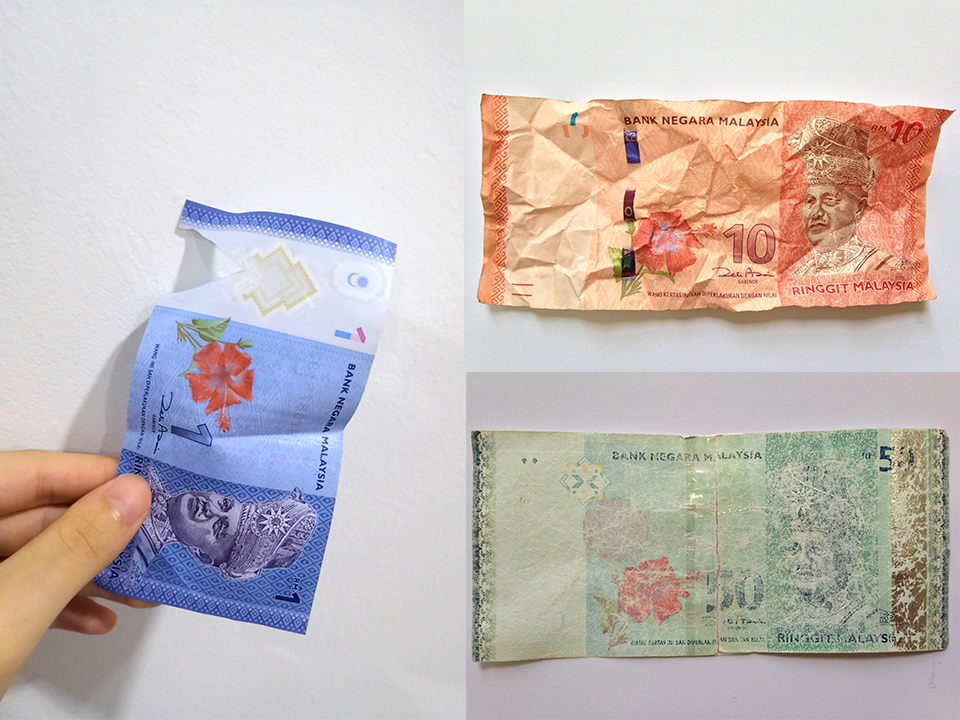 Most of us have at least received a damaged banknotes before once in our lifetime. If not, you might be the one who damaged the banknotes you have in hand. What do you do with the money then? Throw, secretly give it to others. All you have to do is to exchange the damaged banknotes at Bank Negara Malaysia (BNM) for free.
Exchange Damaged Banknotes For Free At Bank Negara Malaysia
According to BNM's website, you should exchange your banknotes if they don't meet all of the following criteria:
Genuine and not counterfeit
Free from holes, tears, tape or missing portion
Has uniform brightness and is free from excessive soiling
Free from ink-wear, particularly on the portrait of SPB Yang di-Pertuan Agong
Free from defacement
To be clearer, if your banknotes look like one of these (as shown in the image below), you should head to BNM to exchange them.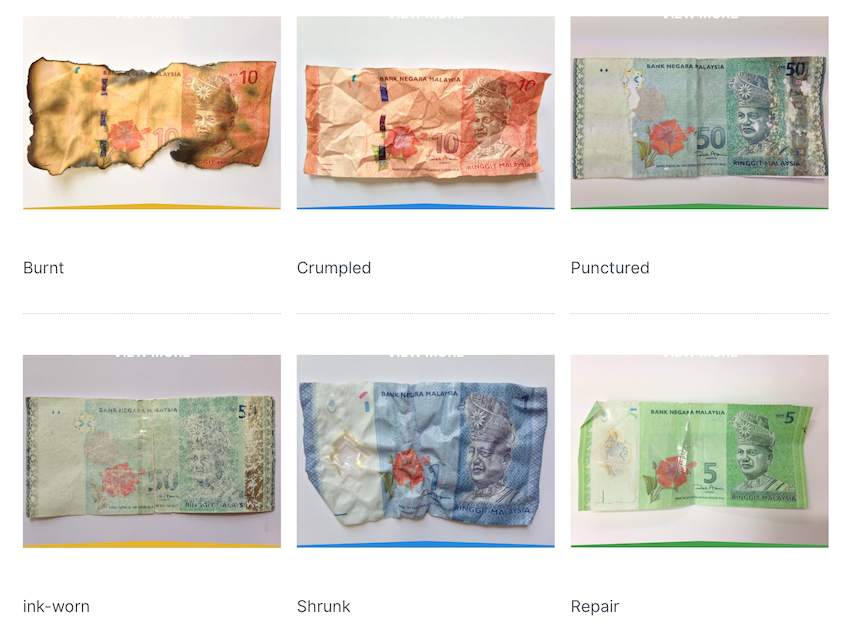 Although you can also exchange the damaged Malaysian Ringgits at commercial banks, not all banks are willing to accept the money for free. Some banks will impose a certain fee for the service.
Therefore, be rest-assured to visit BNM to trade in the currency without any additional charge.
Banknotes unfit for full exchange
It is important to know that not all damaged money can be 'saved' or exchanged in full value.
BNM will determine the exchange value of the unfit banknotes based on two factors:
Size of banknote
Level of defacement
Size of the damaged banknote
To determine the value of the banknotes according to size, BNM adheres to the following guidelines:
Full-value compensation for banknotes that are more than two-thirds of the original size
Half the banknote's value for notes that are between half to two-thirds of the original size
No value for any piece of note that is less than two-thirds of the original size.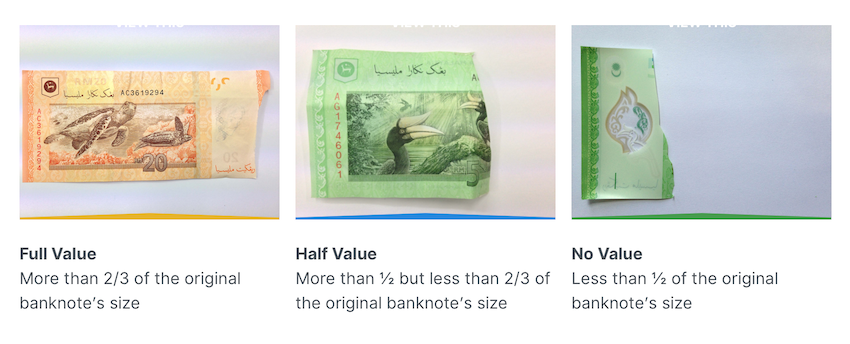 Level of defacement
When it comes to defacement, full value will only be given to banknotes with minor defacement. If there are some markings on the portrait of the Yang di-Pertuan Agong, some inappropriate writings or too many writings on the note, no value will be given in exchange.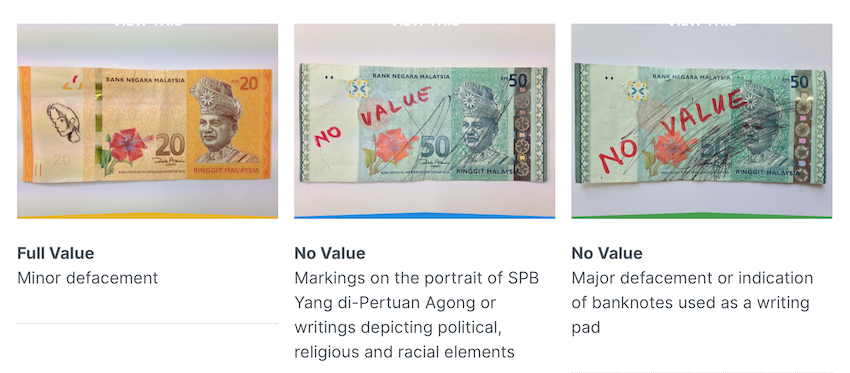 As for coins, face value will be given if the design is recognisable and any mutilation or defacement is caused by accident or abrasion.
Proper handling of paper banknote
Don't let your banknotes go to waste. Please read this guideline from BNM to handle your banknotes properly.
(Source: Bank Negara Malaysia)