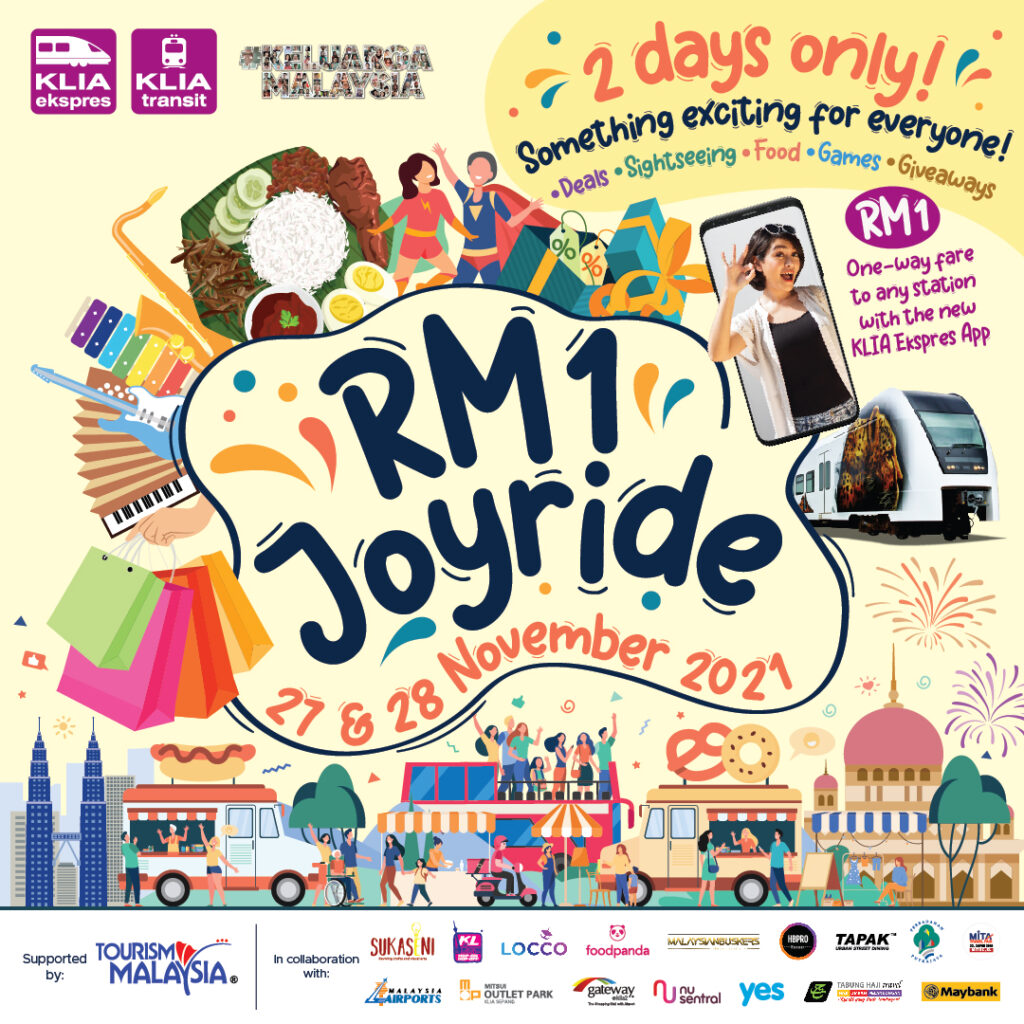 An exciting weekend ahead! Malaysians can enjoy joyrides on the Express Rail Link (ERL) at just RM1 for a one-way ticket to any station on the ERL line. It will be happening on the 27th and 28th of November, this weekend! The ERL RM1 Joyride Weekend is not just an ordinary ride, the fun part is each station along the way has a bunch of exciting activities for you to explore.
ERL RM1 Joyride Weekend– 2 days only
The ERL RM1 Joyride Weekend is an initiative by Express Rail Link Sdn Bhd (ERL). It is supported by the Ministry of Tourism, Arts and Culture Malaysia (Motac), to boost local leisure travel.
According to BERNAMA, the launch will be officiated on November 27 by Tourism, Arts and Culture Minister Datuk Seri Nancy Shukri.
What's the fun?
You will be able to enjoy a variety of activities and booths including bazaars, games, performances, sales, food trucks as well as giveaways! If you are willing to spend some extra money, there will be options to buy RM5 tickets for KL hop-on-hop-off bus rides and RM6 for a Putrajaya Escape tour of the town.
The fun-filled ERL line stations are as below:
KL Sentral
Bandar Tasik Selatan
Putrajaya & Cyberjaya
Salak Tinggi
KLIA
KLIA2
With just RM1, you will be able to visit every stop!
However, the RM1 Joyride ticket is for single trip use only. You will have to buy another RM1 Joyride single ticket for your return trip. That will be RM2 for a round trip, which is still worth it as you get to stop by every stations.
Stamp collection for special gift
Don't miss out on the perks of special gift redemption if you are going to visit all 6 stations. To do so, you just have to collect stamps from the 6 stations and redeem the gift at the ERL ticket counters in either KL Sentral or KLIA2.
Moreover, you can also purchase some limited edition KLIA Express merchandise at the KL Sentral, KLIA and KLIA2 stations.
How to join the ERL RM1 Joyride Weekend?
To join the fun, you just have to purchase the tickets on the KLIA Express App, which is now open for sale. If you are going in a group, you can purchase the tickets for multiple people too.
The app is available on the App Store and Google Play Store.
ERL Joyride Schedule
There will be an increase in the train frequency between 9 am and 9 pm. The schedule is as below: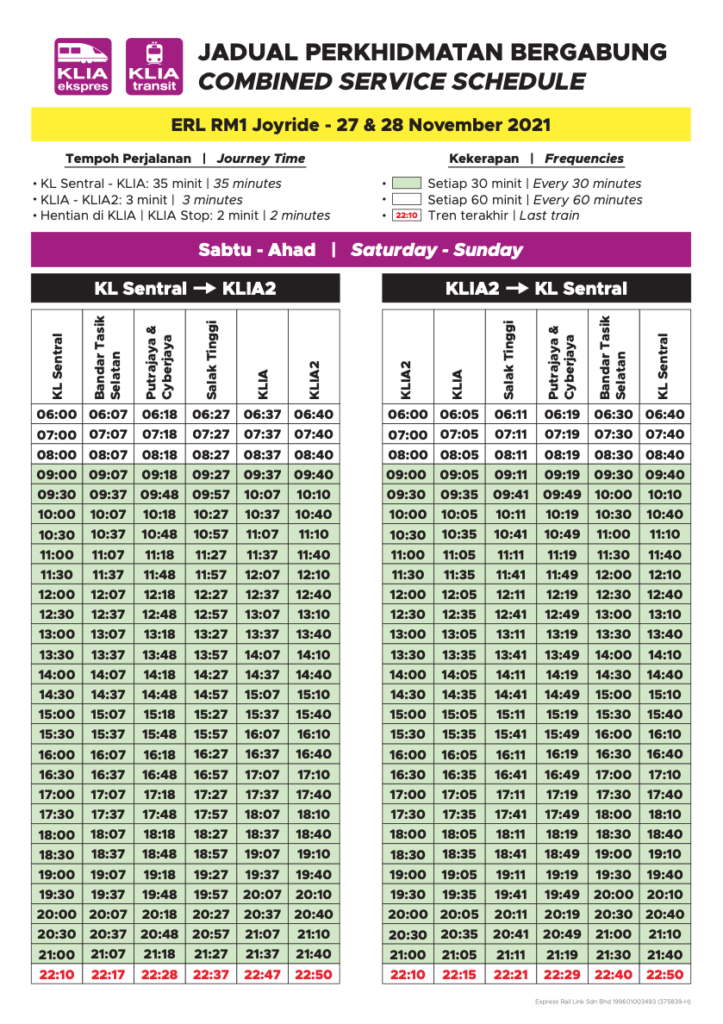 If you plan to join the fun, remember to always adhere to the Standard Operating Procedures (SOP) and stay safe. For more information, you may visit here.