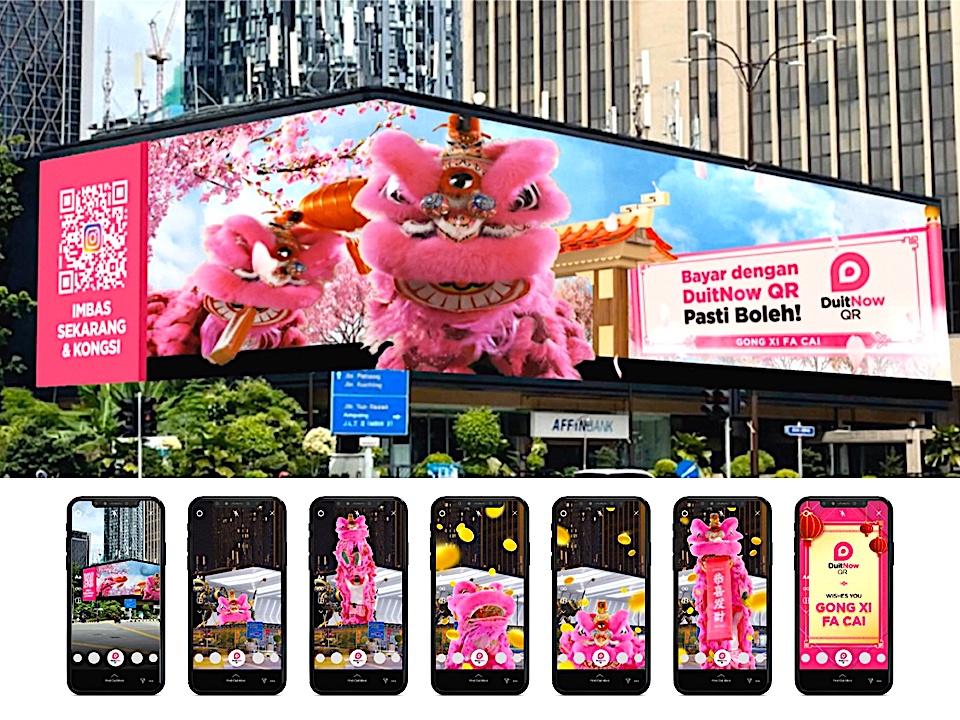 DuitNow QR, Malaysia's national QR standard, has taken Chinese New Year greetings to the next level this year with an interactive 3D CuBig billboard on Jalan Ampang that's sure to excite Malaysians.
DuitNow QR's "Sure Can" campaign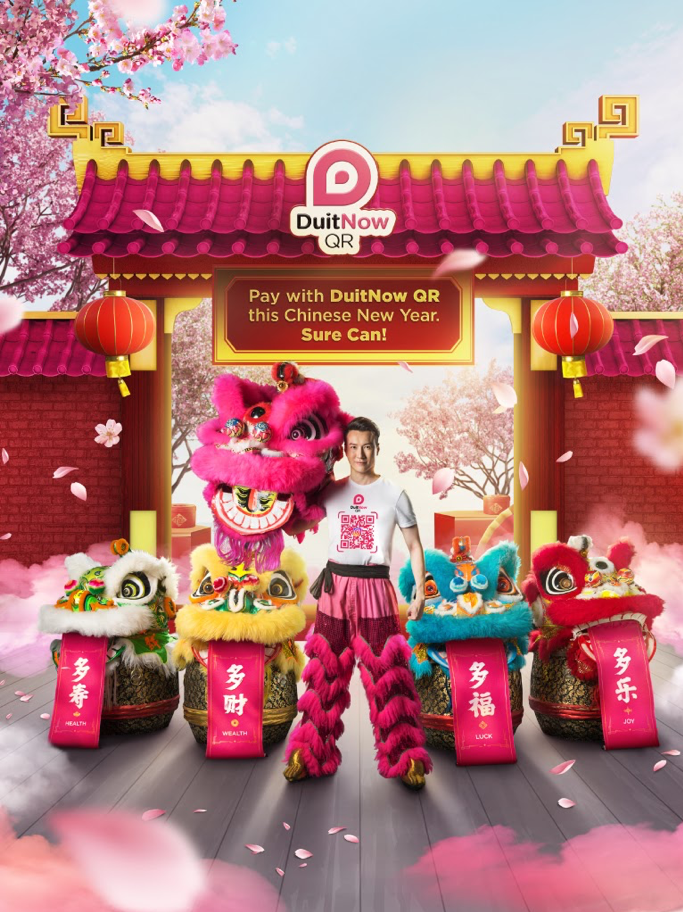 The billboard, which is a part of DuitNow QR's "Sure Can" campaign, features a QR code that users can scan and use an IG filter to interact with. It is the first of its kind in Malaysia and has already caught the eye of passersby, all eager to enjoy this 'roarsome' interactive experience and share it with their friends and family.
Malaysians can send or tag unforgettable Chinese New Year greetings to their loved ones by simply scanning the QR code on the billboard and interacting with it using the IG filter.
How does it work?
Head on over to the interactive DuitNow QR billboard on Jalan Ampang, at the intersection in front of KLCC.
Scan the QR code to access the DuitNow QR Instagram filter or go direct to the filter via this link https://www.instagram.com/ar/4682558145133037/.
Watch the lion on the billboard come to life on your phone.
Send the prosperous CNY greeting to your friends and family.
It's that simple! The interactive AR billboard is part of the company's "Sure Can" campaign, which encourages users to make payments with DuitNow QR. As reiterated by PayNet's spokesperson:
We wanted to give Malaysians a little something extra to be excited about this Chinese New Year, and an interactive AR experience at a prime location in Kuala Lumpur seemed like the perfect idea. Our Sure Can campaign aims to encourage Malaysians to make payments using DuitNow QR so that they can have the ultimate convenience when it comes to shopping.
With DuitNow QR, users sure can settle all their Chinese New Year shopping, be it new clothes or delicious cookies by simply scanning the merchants DuitNow QR code with their preferred mobile banking app or e-wallet. Experience the ultimate convenience of having just one QR code to pay for everything! Users can also generate and send their own QR codes to request e-Angpaos from friends and family.
One-Of-A-Kind AR billboard in Malaysia
What makes this even more impressive is the fact that this one-of-a-kind AR mapping has never been done for an outdoor billboard of this scale in Malaysia before. With AR interactions normally confined to much smaller real estates such as brochures or ang pao packets, DuitNow QR commissioned Dreamsmind by DreamsKingdoms to take on the task of bringing this to life.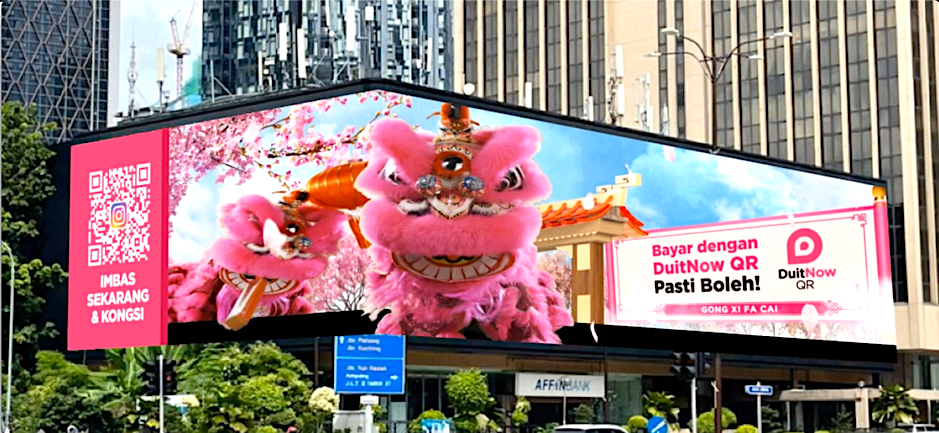 To make it as realistic as possible, DreamsKingdoms opted to shoot real-world footage of a lion dance combined with 3D ambience as opposed to the norm of using full 3D animation, with the end result ultimately paying off.
Head on over to the 3D CuBig KLCC Billboard at Jalan Ampang and interact with it via the Instagram filter to experience a 'roarsome' interactive Chinese New Year or share the auspicious greeting with friends and family to make this Chinese New Year EXTRA HUAT!