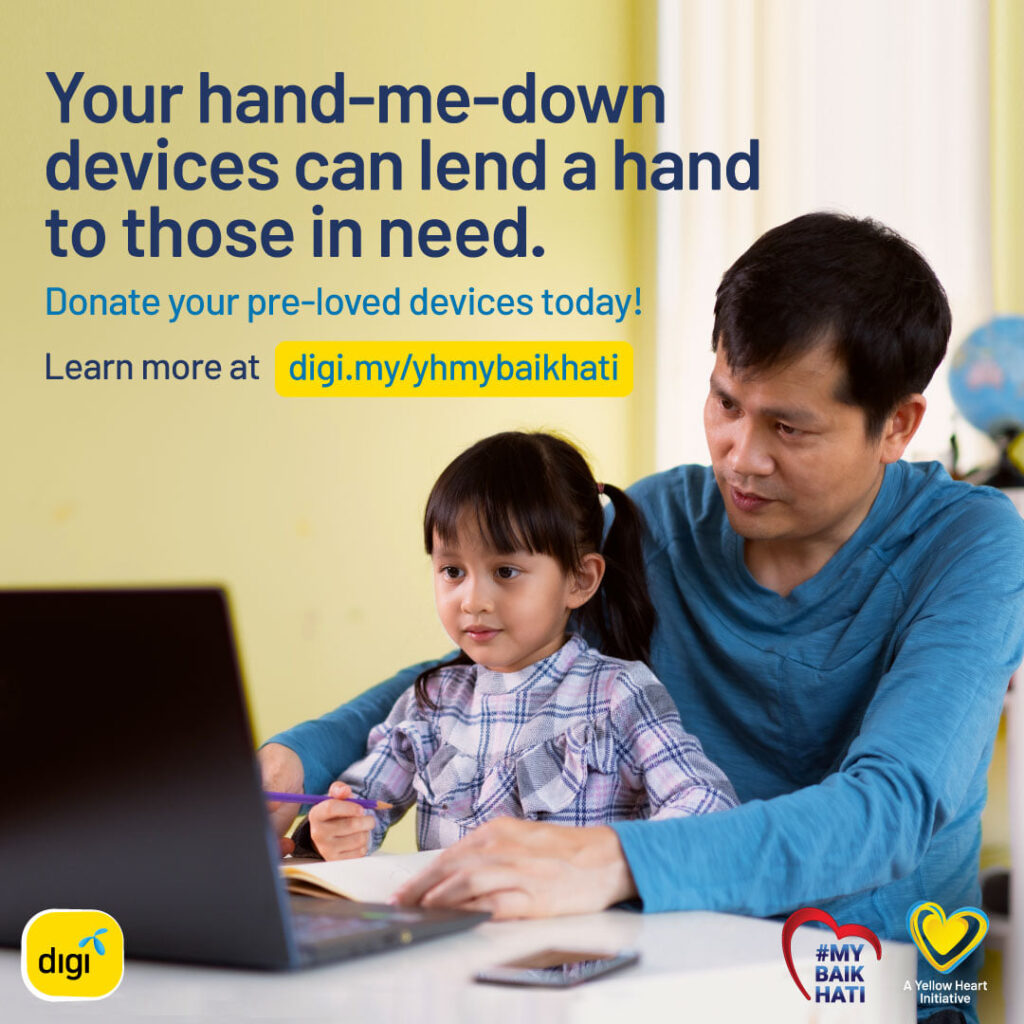 Earlier in March, Digi launched its #MYBaikHati campaign to collect used devices from the public and donate them to students from the B40 community. To provide convenience for the public to take part in this campaign, Digi is now offering pick-up service for interested donors. Previously, only the drop-off option is available at selected centres.
The campaign has been running across Malaysia since March 2021 and will last until 1 March 2022.
How to donate:
Before signing up for the donation, individuals must ensure their devices meet the following requirements.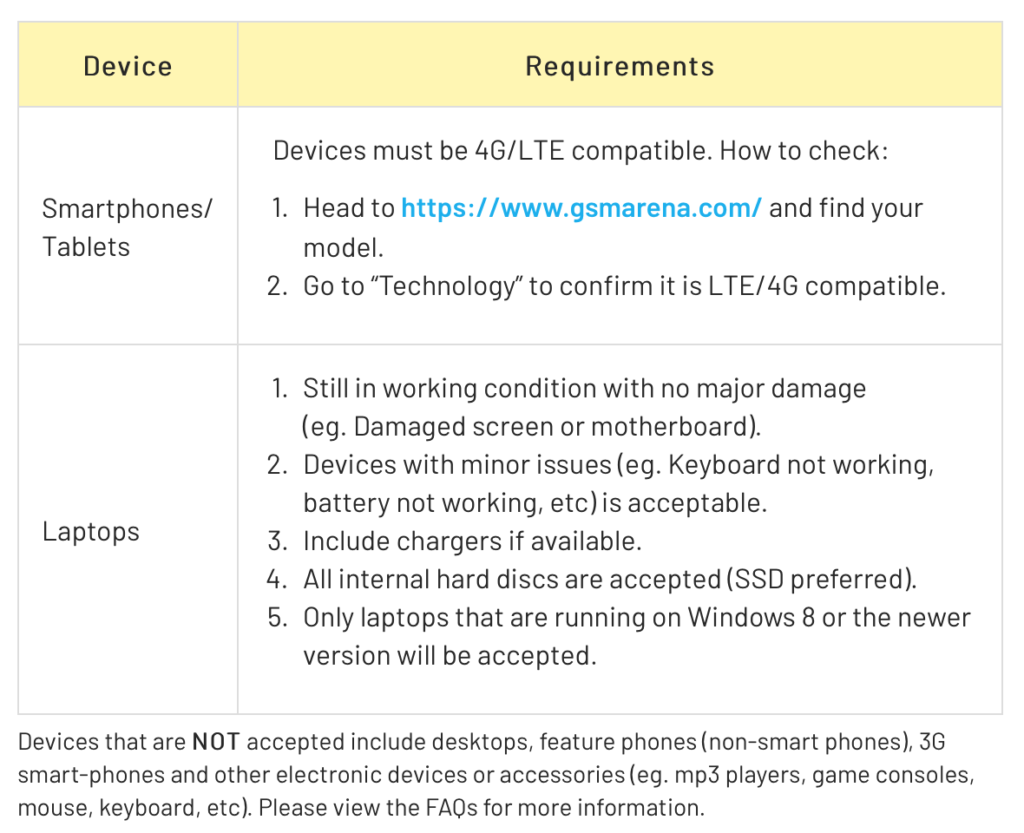 Upon registration, you will have to fill in your personal details as well as your device details along with a photo of it.
Then, you may choose either the pick-up or drop-off option to proceed.
According to Digi, if you choose the pick-up option, a representative from Digi will contact you within 7 working days. However, the pick-up service is currently unavailable in Sabah and Sarawak. Therefore, only individuals in Peninsular Malaysia can request the pick-up service.
On the other hand, individuals choosing the drop-off service may drop off the devices at Digi stores in Klang or Cheras.
Meanwhile, students from the B40 community interested to receive a device from the campaign will have to validate their eligibility by visiting a Digi Internet Community Centre near them.
For more information, please click here.