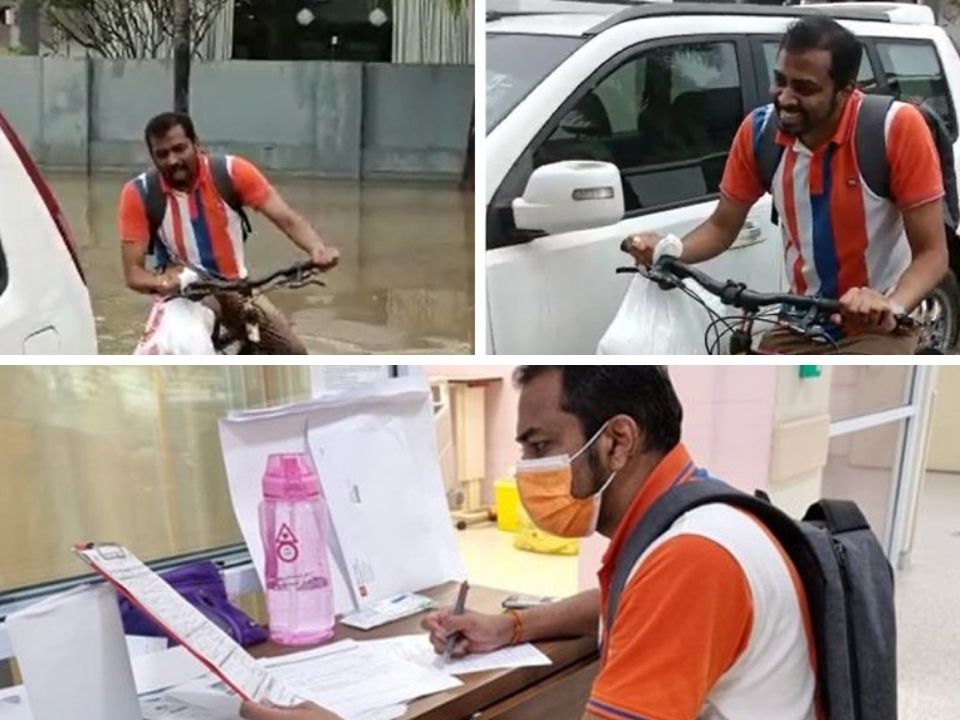 A cardiologist, Dr Shathiskumar Govindaraju heroically braves through the Klang Valley flood water to check on his patients in Klang.
The heavy rain and the rising water level in surrounding areas does not stop this doctor from performing his notable duty.
Dr Shathiskumar Govindaraju who is determined to check on his patients cycled through dangerous floodwaters on his way to the Bukit Tinggi Medical Center in Klang where two of his patients are in intensive care and other heart patients are located at.
Couldn't Wait As The Water Kept Rising
His wife however is worried about the flood situation and tried to ask him to wait until the water resides.
"My wife told me to wait until the afternoon to go to the hospital due to the floods and heavy rain.
"But I saw that the rain was relentless and the water level kept rising, so I couldn't wait any longer," he said following the rising flood water in Klang Valley areas that happen as a result from the rainy weather.
"I couldn't drive my four-wheel-drive because it was half-submerged in the water. So, I decided to take my bicycle instead,"
After all, it was an unforgettable experience for him as he had also mentioned that he had never been through such a situation before throughout his career as a doctor.
"It was a very scary experience as there were snakes and monitor lizards everywhere," He added.
"There are two lakes nearby, and I've seen snakes and monitor lizards there. But seeing them at the lake and seeing them swimming through the floodwaters are two very different experiences.
"Thankfully, the only things that came close to me were centipedes," he said.
Even though I wouldn't say that a centipede encounter is something to be thankful for, we are definitely grateful that he managed to arrive at his workplace safely.
Experience Kindness Along The Way
Despite the flooded route he went through that day, people he encountered along the way have been kind and this warms his heart. They offers him a ride once on his way to the hospital and another on his way back home.
"I saw complete strangers helping each other. In a normal situation, we wouldn't even talk to anyone on the street.
"Also, it usually takes me seven minutes to get to the hospital from my home, but it took me an hour and a half yesterday because I had to be careful navigating through the floodwaters.
"So, I'm lucky that these people were kind enough to offer me a ride," he said.
Click here and find out how you can help the flood victims in these hard times.
(Source: Free Malaysia Today)