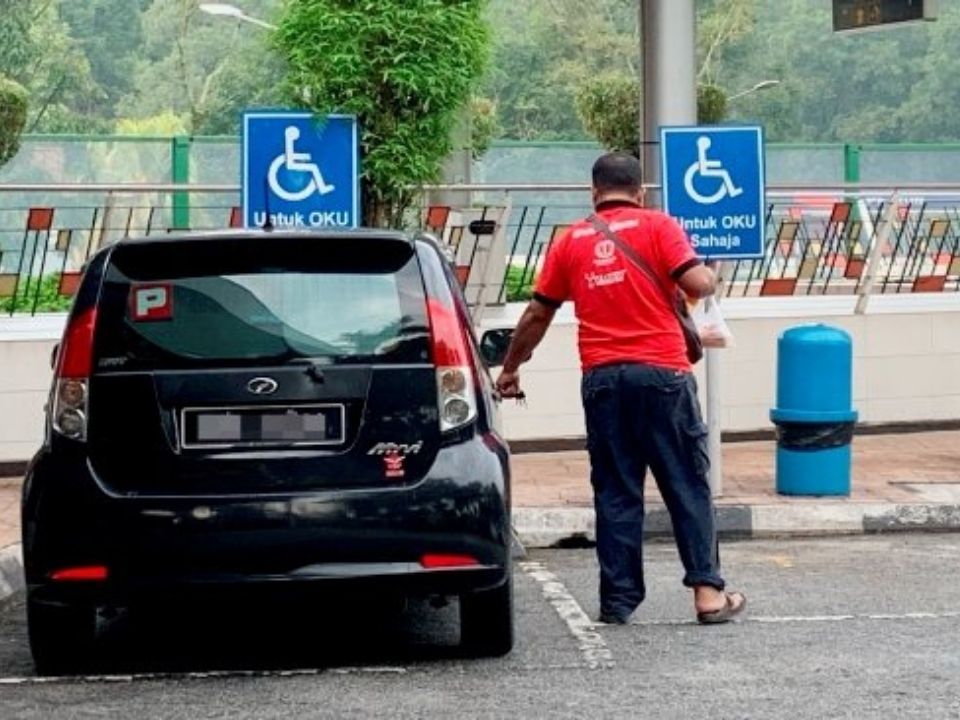 OKU facilities such as the disabled parking space are often labeled clearly, but some able-bodied even dared to mock them just to abuse the designated facilities.
Recently, we can see a few cases of viral videos online made by irresponsible Malaysians pretending to be OKU just to use the public facilities designated for the differently abled people (OKU) in public facilities. In two separate occasions, one guy records his friend acts being disabled after they parked their car at the disable parking spot, and in another recording showing two women mockering the disabled as they enter a toilet designated for the disabled.
Despite our efforts to make our surroundings more inclusive for everyone, there are still many things that seem inaccessible for the differently abled people (OKUs). One of them is parking spaces. More often, these spots are taken up by able-bodied people who need to park for less than 10 minutes. This is unfair and counterproductive as it creates a barrier between these individuals and society.
Thus, it is an important issue to be brought into light and this serves as a reminder for all Malaysians to be responsible and don't use things that are not meant for you!
What is a Disabled-Only Parking Space? Who Can Park There?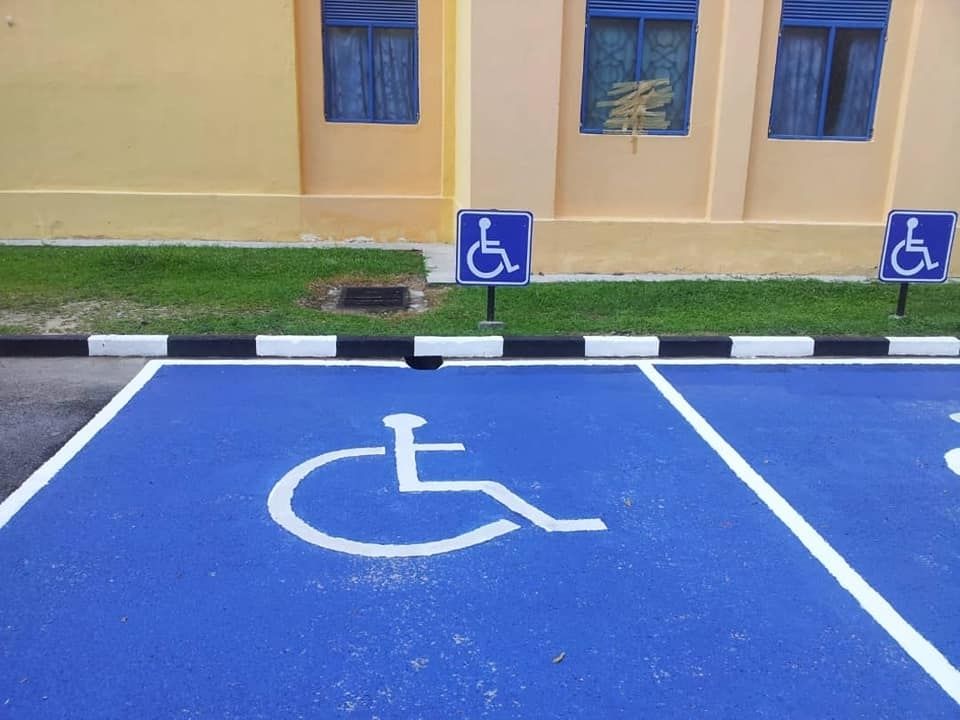 A disabled parking space is a designated area for vehicles with a disabled person's permit to park the vehicle. These spaces are usually reserved and marked by blue-and-white international standard parking signs.
A disabled parking space is reserved for people who have a valid and current permit and can be used by them and their caregiver, if they choose to bring one. Just like any other type of parking space, the rules governing the use of these spaces vary from place to place.
How to Know If You're Approved For A Disabled Parking Permit
A disabled parking permit is required for people with disabilities, so they can park in designated spaces close to their destinations.
The person needs to provide proof that they are disabled in order to get one of these permits.
Different states have different requirements when it comes to how the person needs to provide proof. Some states accept doctor's notes, while other states require doctors notes and a disability ID card.
Disability Card ID for the Disabled
A disability ID card is an official identification card issued by the state, which provides proof of identity and proof of disability status.
Thus, if you are one of the differently abled people and own the disability card ID, you are eligible for all the OKU facilities provided in the public areas including OKU parking spaces.