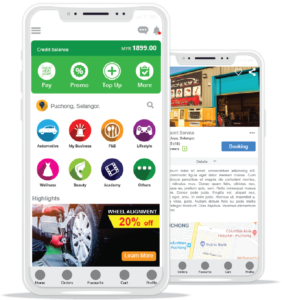 In the age of digital transformation, DidiGO has jumped on the bandwagon by bringing automotive services to its mobile application. DigiGO is a platform that integrates user's lifestyle needs including automotive services.
DidiGo had its soft launch in April 202. The company has impressively raised more than 1,000 users who can source for automotive services on its app in a short time.
A one-stop car service platform
Inspired by personal experience, Sean Yiap, founder and Chief Executive Officer (CEO) of DidiGO explains in an introductory video that he wanted to provide a car service platform for people to have easy excess to the price, genuine product, reviews for a reliable workshop and e-receipt for their car services and maintenance.
"If there is a positive takeaway from the virus outbreak, is that there is a growing awareness of how digitisation is important and effective. This is not just applicable to the car owners but also across the board in the business world," Yiap said as the idea of DidiGO emerged in 2019 while the Covid-19 pandemic accelerated the launch of the platform – Business Today.
Partnering with 100 workshops to date, users or car owners can easily make reservations for their vehicles from the service centre of their choice on the app.
DidiGO's system, powered by Artificial Intelligence and the Internet of Things (IoT) towards Electronic Vehicles, amongst others, can recommend service solutions and package for users that have their car model registered on the platform. A service track record is also available on the system to remind users of their next services.
Meanwhile, DidiGO aims to achieve a partnership with 500 workshops and garner 100,000 users on its app by the end of this year. It is added that users can enjoy incentives that can be used to redeem services like car washes, engine oil purchases, tinting services, car body coating, car batteries and more by signing up with DidiGO. 
DidiGO started with the automotive industry but Yiap expresses the company's intention to expand its services to the food and beverage, travel, wellness and more industry in the future.