A beautiful beach escape – Desaru Coast.
Proudly presenting the Desaru Coast as one of the world's greatest places in 2021! The destination is the only place in Malaysia to make it to the Time Magazine's World's Greatest Places of 2021 list this year.
Wow!
The Time Magazine's World Greatest Places of 2021 comprises 100 top destinations in the world.
According to Time, the list is a tribute to the businesses that found ways to adapt, build and innovate amid the challenging time of the pandemic. Their international network of correspondents and industry experts compiled the list of nominations which includes countries, regions, cities and towns.
Desaru Coast is nestled along a 17km stretch of pristine beachfront on the south-eastern coast of Johor. The Malaysian destination is house to the One&Only Desaru Coast, newly-opened Anantara Desaru Coast Resort and Villas, and more.
Additionally, Time recommends it as a beach escape that offers an attractive list of international hotels, spa and golf courses, and cruises through the Sedili Wetlands.
The opening of the Desaru Coast Ferry Terminal is also highlighted as it would offer more transit options for Singapore and Indonesia.
Sounds like a great place to travel? Yes.
Meanwhile, here are the top things you can do when you visit the Desaru Coast in the future:
Explore the Adventure Waterpark Desaru Coast

Experience the wide range of activities you can do in the water park. From chilling in one of the biggest wave pools in the world to riding the thrilling combination roller coaster and splashing flume ride, the waterpark is a great gateway for every one of all ages.
Other than that, you can also:
Golf at The Els Club Desaru Coast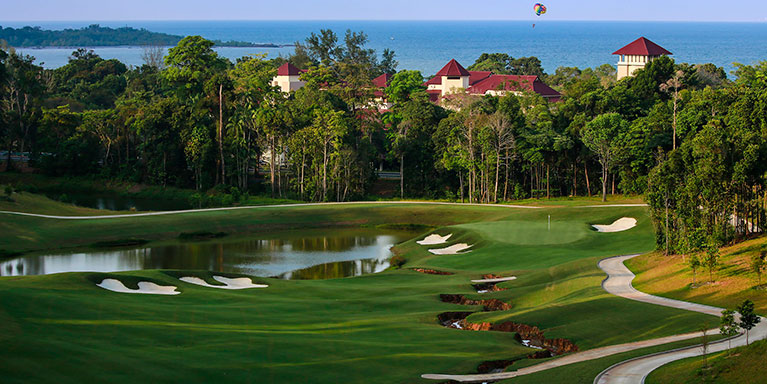 If you love golf, you wouldn't want to miss this. It is a 45-hole golfing paradise that spans across a spectacular landscape of Malaysia. Most importantly, it houses The Ocean Course Clubhouse, The Valley Course Clubhouse and even learning opportunities at The Els Performance Golf Academy.
To sum up, this beautiful destination will be the perfect beach escape for all.
Are you excited to travel again?
For more information, you may visit the Desaru Coast website.