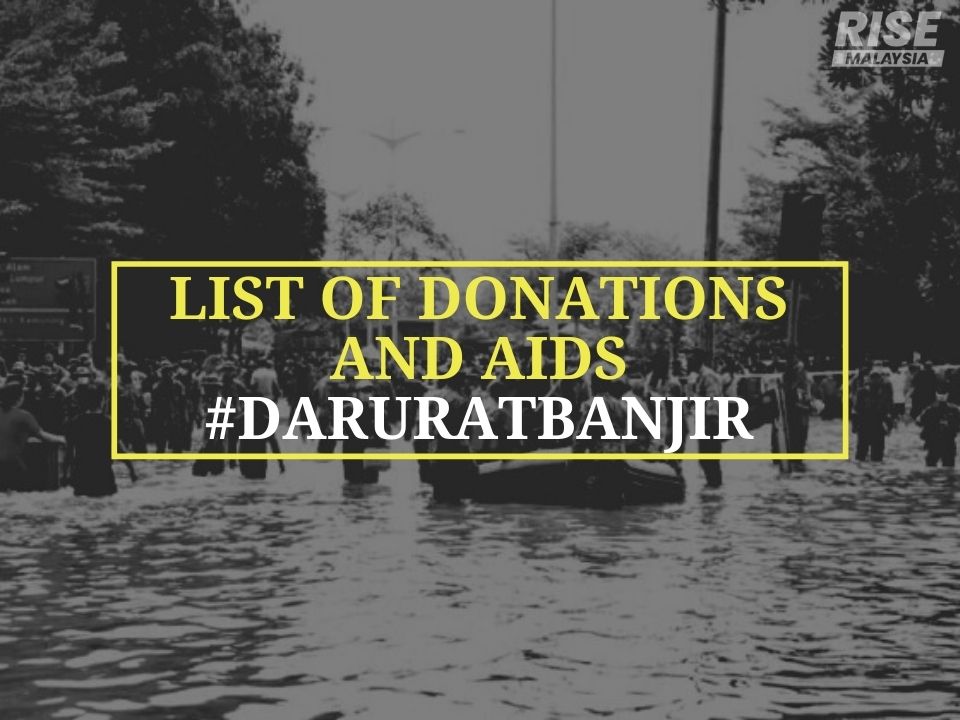 Whether you want to volunteer or give donations, there are many ways you can do to offer the flood victims some support.
The unfortunate event of the recent floods has caused many Malaysians to lose places they call homes, their belongings, and even worse, their loved ones. It all happened in a short matter of time that not all of them have the privilege to even prepare for what had hit them.
If you're affected by the floods and in need of support, whether it's food, money or anything, Malaysians are here for you.
Or if you're one of those who want to help or volunteer in recovering their homes, there are various ways you can do that.
We hope this list can help you with anything that you need:
1. MyMAHU
2. Muslim Volunteer Malaysia
3. 99 Speedmart
4. ARBA Foundation
There are also ways that you can offer your helping hands with the cleaning.
5. The PINK Stuff
6. Youth Care Sarawak
Plus, if your laptops and PCs are broken because of the flood, you can have them fixed for free.
7. Amitech.my Laptop & PC Repair
More ways that we can help each other and those who are desperately in need of support. #KitaJagaKita.
8. Mercy Malaysia
9. MyFundAction
10. ABIM Selangor
11. Tabung Bencana NSTP-Media Prima
12. Hulur Malaysia
13. UNISEL
14. Sukarelawan Parti MUDA
Even the local KPOP fan clubs like VIPS (BigBang's fans) are joining forces to aid fellow Malaysians.
15. Big Bang Malaysia
Be wary of your donations!
With the numerous amount of donations available during this difficult time, we still have to be careful not to trust all sites blindly. Check for credibility as some may be scams and will use your donations for their own luxuries.
Helplines
Apart from contacting the National Disaster Crisis Centre (NDCC) at 03-8064 2400, affected flood residents can reach out to several other avenues for assistance.
Selangor Disaster Management Unit: 03-5035 0920
Klang City Council: 03-3374 8845
Shah Alam City Council: 03-5522 2787
Kuala Langat City Council: 03-3182 2566
Tengku Ampuan Rahimah Hospital: 03-3323 9478
Klang Health District Office: 03-3323 9554
PDRM Klang Selatan: 03-3372 2222
PDRM Klang Utara: 03-3291 3344
Welfare Department: 03-3341 3703
Works Department : 03-3371 4040
Selangor Drainage and Irrigation Department: 03-3371 2464
Civil Defence Force: 03-3371 0820
Read here to know more about the safety measures and what you can do just in case.