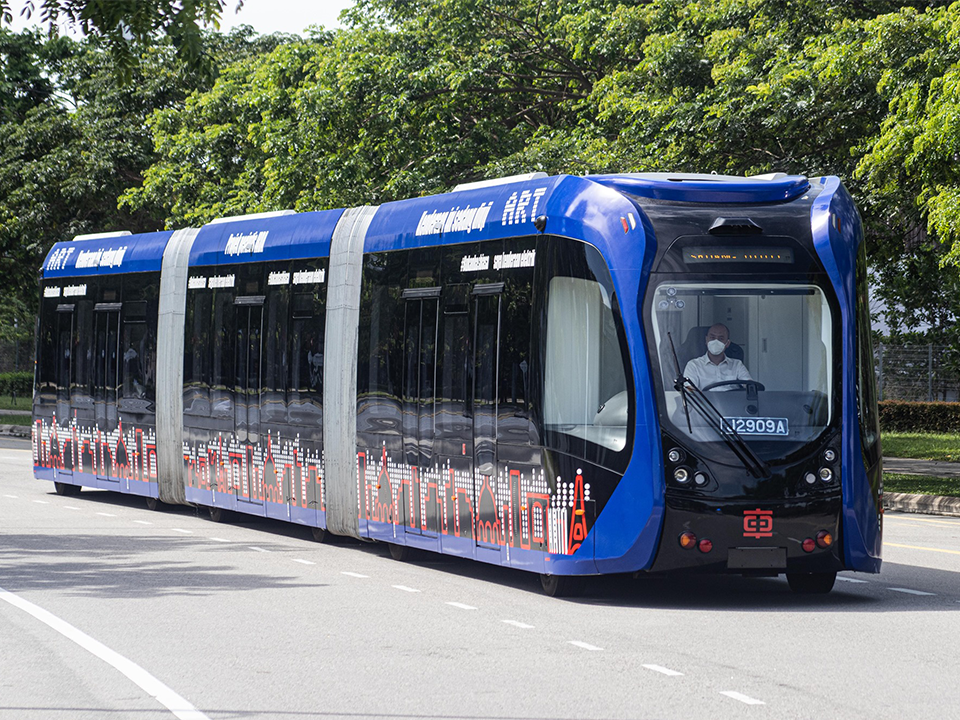 The Automated Trackless Trams (ART) is arriving at Cyberjaya soon, aiming to improve the city's public transportation infrastructure. According to Sepang Municipal Council president Datuk Abd Hamid Hussain, he told The Vibes that Cyberjaya will test the ART system with a three-month pilot run by January 2022. 
The pilot project will take place along the Persiaran Rimba Permai – Persiaran Bestari route. The test run is required to ensure the ART's capabilities on the road.
The ART in Cyberjaya has a low-carbon & smart city concept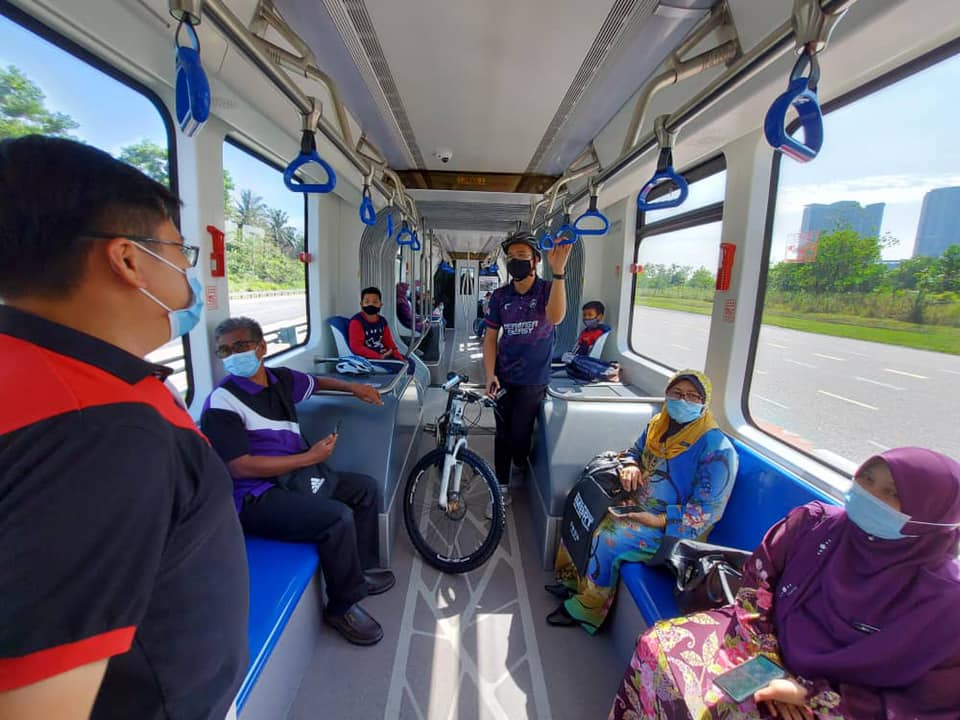 According to Hamid, the ART offers green mobility that is in line with the council's vision of a low-carbon and smart city concept. The ART runs on electricity that also utilises other forms of green energy.
"The success of the pilot project may help Cyberjaya achieve a reduction of carbon emissions by 40% by 2030," said Hamid.
The train can travel up to a maximum speed of 70km/h and accommodate up to 307 passengers at a time. Additionally, it can operate autonomously or manually by a driver.
A combination of buses, light rail, and trams
Hamid described the ART as similar to an electric train that runs without any overhead wires for power supply. On top of that, it utilises rubber wheels, allowing it to run on virtual tracks with road markings instead of running on rails.
A greener, cheaper option
According to the Malaysia Institute of Transport (Mitrans), the ART system costs significantly less. Moreover, it has better scalability to transport more passengers than a Bus Rapid Transit (BRT) system. This is due to the ART's green technologies and its axle and wheel systems.
"The batteries are not expensive, the vehicle is lightweight, and the manufacturing requirements allow it to be assembled locally," Associate Professor Wan Mazlina Wan Mohamed, head of continuous professional development and training at Mitrans.
Meanwhile, the first implementation of ART in the country is at the Iskandar Malaysia region in Johor. If this project goes through, Cyberjaya will be the second location in Malaysia to run ART.
Check out the pilot test run of the first ART in Malaysia: