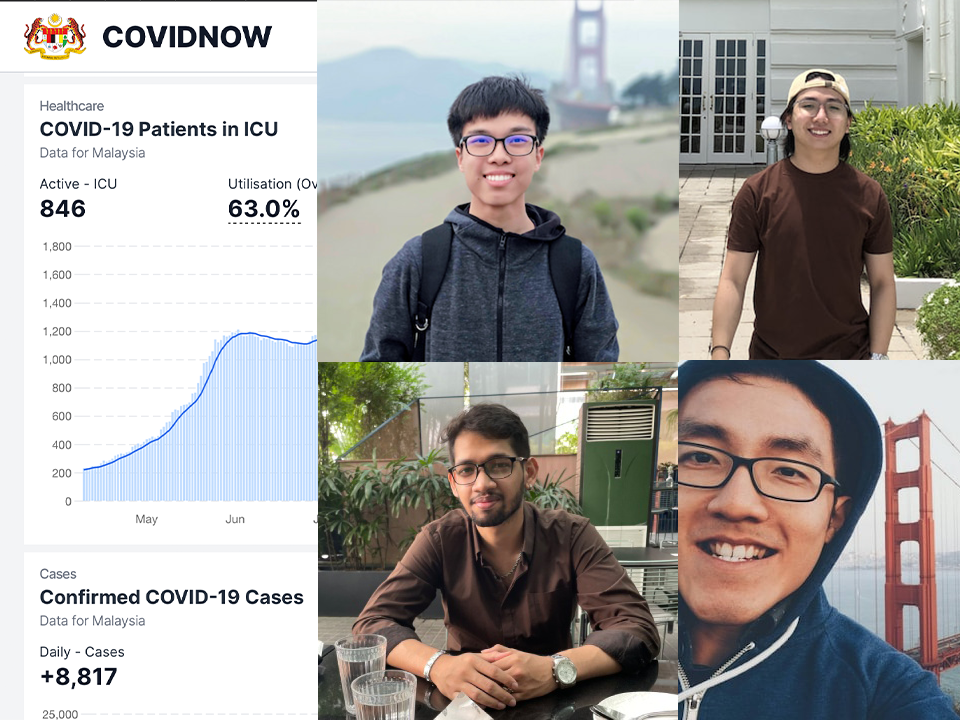 Did you know the mastermind behind COVIDNOW is four Malaysian developers who are willing to contribute without any compensation or reward?
Last month, the website that shows the latest simplified data on COVID-19 was launched by the Ministry of Health (MoH) through a collaboration with the four developers.
According to the website, COVIDNOW is a collaborative effort between the four local developers, MoH's National Crisis Preparedness and Response Centre (CPRC), CPRC Hospital, as well as the National Public Health Laboratory.
How did they come together?
CPRC head of data, Dr Mahesh Appannan said they reached out to the foursome when their previous websites and channels providing the COVID-19 data had several issues and they wanted to have a better solution.
With the aim to improve the website experience and make the COVID-19 data readily available to the nation, this is where the four developers joined to solve the problem and create COVIDNOW together.
Meet the developers
Sheng Han Lim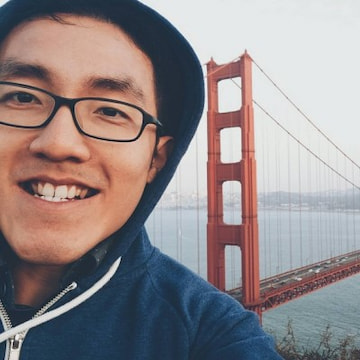 Sheng is a data scientist and back-end developer. He is the one who created My Vax Tracker, a website to track the vaccination rate in Malaysia.
During a press conference via Zoom yesterday, Sheng said he can commit to helping as it is great for him to be able to contribute in his profession.
As long as the website is needed and it is relevant I feel like all of us would want to be a part of it.

– Sheng
Henry Lim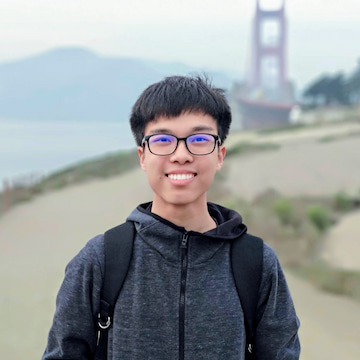 Henry, a front-end web developer has also created a software to track the vaccination rate in Malaysia. His creation is the @MYVaccineCount Twitter bot.
Johor: +42,753
Perak: +32,380
Selangor: +24,584
Sabah: +21,649
Pahang: +16,328
P. Pinang: +16,203
Kedah: +15,946
Kelantan: +13,750
KL: +8,663
Sarawak: +7,987
Terengganu: +7,962
N. Sembilan: +7,383
Melaka: +5,394
Perlis: +1,677
Putrajaya: +1,161
Labuan: +214

Total: +224,034 doses

— Malaysia Vaccine Tracker ?? (@MYVaccineCount) October 5, 2021
According to Henry, time was a constraint in developing COVIDNOW as the team members all have their day jobs.
They were only able to meet on weekends, and even until now, they are still finding extra time to add more features to the site.
Roshen Maghhan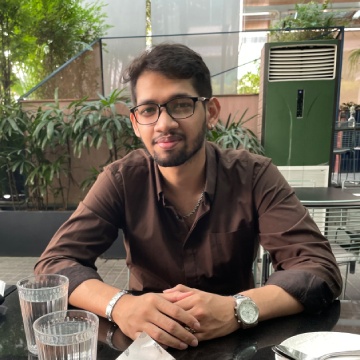 Roshen is a software engineer for Bank Negara Malaysia. As a part of the team, he expressed his hope to keep helping the website as long as he can with his skill set.
Roshen said it was an enjoyable experience which he is willing to continue to do.
Calum Lim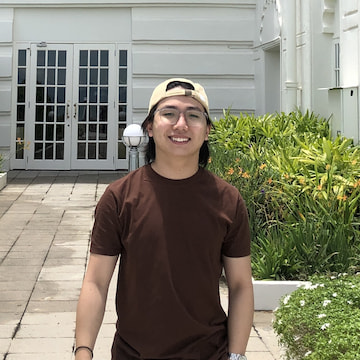 Calum is a full-stack developer and user interface designer. He's the one who created the front page design of COVIDNOW.
Calum mentioned his goal was only to provide a platform for all Malaysians to look at, especially making a nicer looking one.
Meanwhile, on the hardship of the project, the team said the most time-consuming thing was to find out how to display the data in an easily digestible manner.
Committed to helping pro bono as long as they're needed
Despite their time and effort contributed to COVIDNOW, the developers emphasized they do not want to be compensated for their services.
They only wanted to contribute to Malaysia in any way they could during the COVID-19 pandemic.
Their effort in making the COVID-19 data transparent and easily accessible to all Malaysians is applaudable.
But what's more admirable is their willingness to give without expecting something in return.
(Source: Malay Mail, COVIDNOW)
Click RISE for more stories like this.