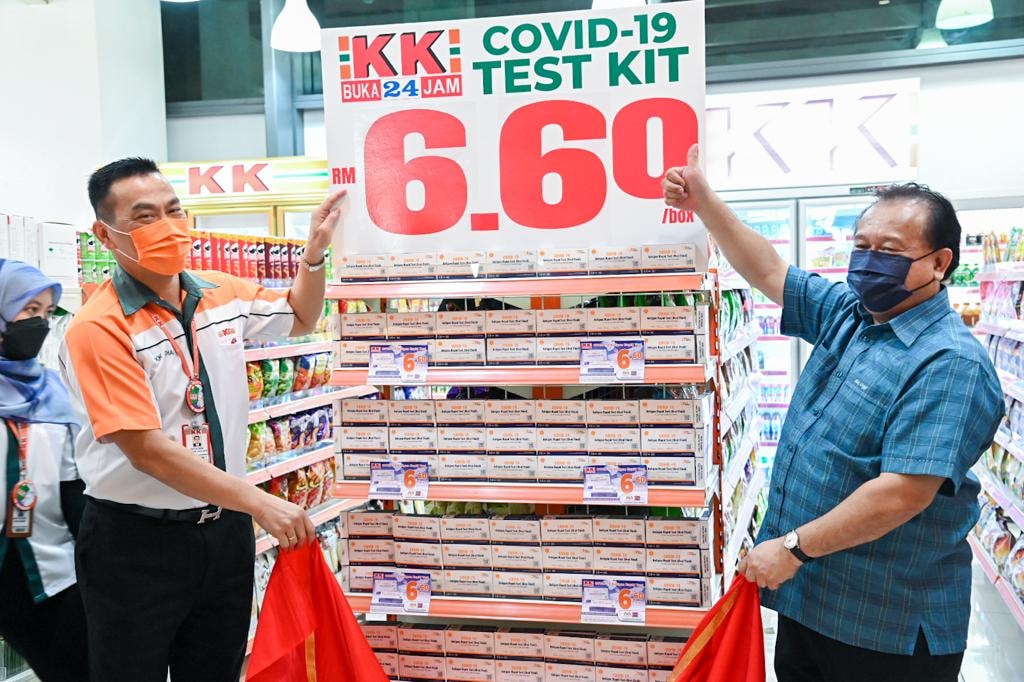 Since September, the Malaysian government has been discussing a price cut for the COVID-19 self-test kits. Although there is no announcement regarding the new ceiling price yet, some premises are already selling at a lower price. Previously set to a ceiling price at RM19.90, the COVID-19 test kits are now available for as low as RM6.60.
According to a report by FMT, Domestic Trade and Consumer Affairs Minister Alexander Nanta Linggi encourages businesses to sell the test kits at a more competitive price without referring or waiting for the new ceiling price.
More shops are selling the COVID-19 test kits below RM7, as low as RM6.60
The lowest price of the test kits in the market now is RM6.60 whereas some are selling it for RM6.90.
According to the minister, the price drop comes after supermarkets, convenience stores and petrol stations were allowed to sell the kits.
Since last Wednesday, a total of 2,570 these premises have the permission to sell the RTK Antigen self-test kits. Thus, the test kits are now more accessible by everyone, with a lower price as well as more sales locations.
Customers can purchase the test kits at the KK Supermart convenience store for only RM6.60 each. Alternatively, supermarkets are selling the kits for RM6.90 each.
To introduce new ceiling price of test kits in November
After taking into account all aspects including the interest of consumers and traders, the announcement of the new ceiling price would take place this month.
The business environment must be centred on supply and demand. It is not necessary for the government to use its power to restrict and regulate.

Domestic Trade and Consumer Affairs Minister Alexander Nanta Linggi, said at the launch of self-test kit sales at KK Supermart in KL International Airport 2 (KLIA2)
Moreover, the government is committed to reducing the price of self-test kits to below RM10. The ministry would look at the different prices fixed by manufacturers of local brands and imports from China and Korea.