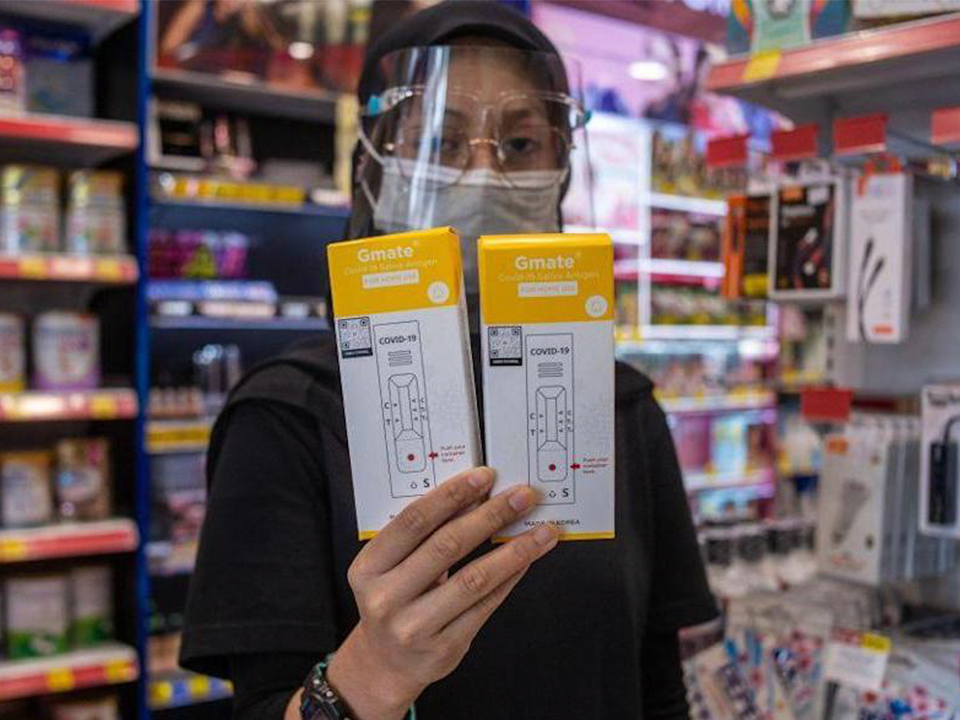 A total of 12 COVID-19 self-test kits have received conditional approval from the Ministry of Health Malaysia (MOH) through the Medical Device Authority (MDA).
According to Health Director-General Tan Sri Dr Noor Hisham Abdullah, all the approved kits can be sold for public use.
The list of the brands and types of COVID-19 self-test kits are as below:
Salixium-COVID-19 Rapid Antigen Rapid Test (Saliva/ Nasal Swab Samples)
Gmate® COVID-19 Ag Saliva for Home Use
BERIGHT-COVID-19 Antigen Rapid Test Device (Oral Fluid)
ALLTest COVID-19 Antigen Rapid Test (Oral Fluid)
JusChek COVID-19 Antigen Rapid Test (Oral Fluid)
Longsee 2019-nCoV Ag & Influenza A/B Rapid Co-Detection Kit (Immunochromatography)
Sichuan Xincheng SARS-CoV-2 Antigen Assay
Flowflex™ SARS-CoV-2 Antigen Rapid Test (Self-testing)
STANDARD™ Q COVID-19 Ag Saliva Home Test
ProDetect™ COVID-19 Antigen Rapid Self-Test (Saliva)
NEWGENE Bioengineering COVID-19 Antigen Detection Kit
COVID-19 Antigen Detection Kit (Colloidal Gold) Self Test Kit
It is important to ensure the kits have obtained permission for import and distribution from MDA before purchase.
Where to purchase the test kits?
You may purchase the COVID-19 self-test kits at any:
Licensed community pharmacies, or
MDA-approved health facilities
As an alternative, you can also get the self-test kits from any authorised pharmacies and healthcare providers online such as:
Starting from 5 September 2021, the price of self-test kits are capped at RM19.90 for retail and RM16 for wholesale.
If you are having any symptoms of the COVID-19 virus, please purchase the kits to verify your health before going anywhere.