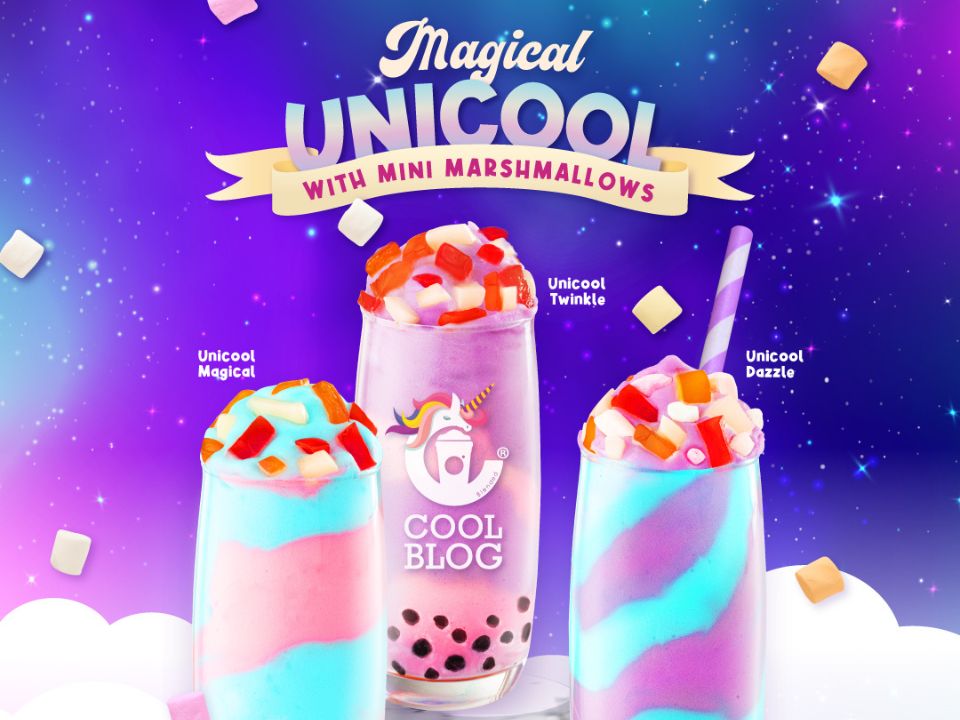 If you're not a fan of ice creams, how about a smoothie? Coolblog is back with its own unicorn in a drink form with Magical Unicool, which will blow your mind with its beautiful aesthetic look.
Magical Unicool Is Back In Town
Coolblog continuously strives to create beverages that everyone can happily indulge in by ensuring great taste and variety in flavours, value for money, and availability of drinks nationwide. Now the Coolblog Magical Unicool is coming back with their trio OG but with a new topping.
Fluffy Mini Marshmallows Added To The Unicorn Aesthetic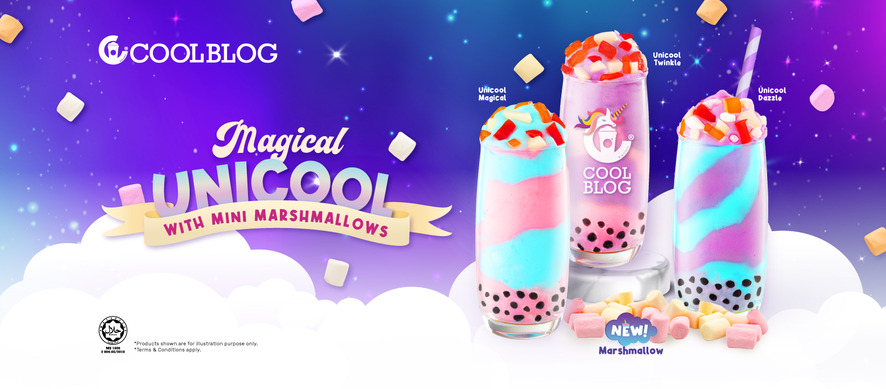 For a short period with Coolblog Unicorn Series, Magical Unicool is back with a new topping. Fluffy Cloud Bits are mini marshmallows full of fluffiness and colour is added as a topping to improve further the flavour of this colourful beverage that will be popular with customers.
Coolblog's inclusion of the Fluffy Cloud Bits came as a natural decision as we wanted to highlight the dreamy-fantasy element of the drink that complements the unique flavour combination and aesthetic value from its colours.

Ashida Arshad, Marketing Campaign Manager of Coolblog
Coolblog OG Trio in Magical Unicool Series
The Magical Unicool series comes in three flavours which are Unicool Magical, Unicool Dazzle and Unicool Twinkle.
1. Unicool Magic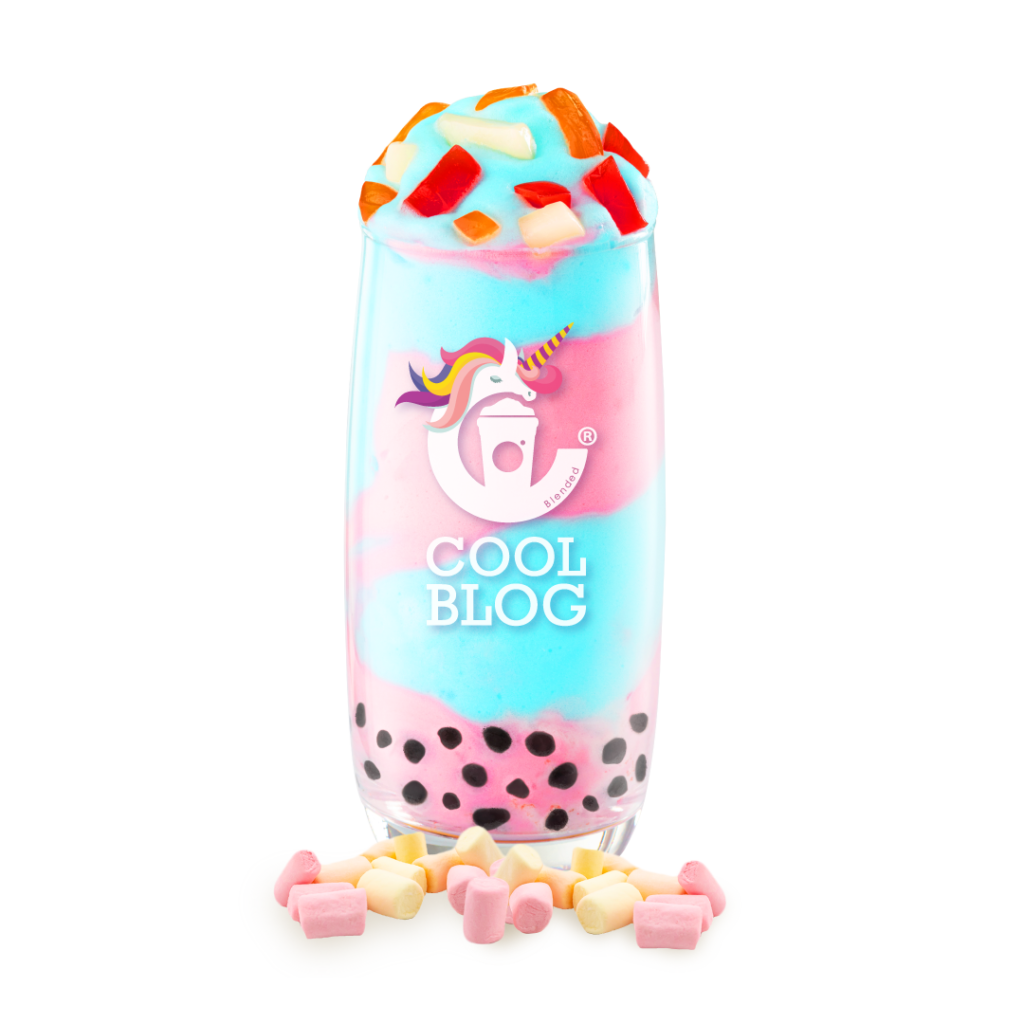 Strawberry and blue coral flavours are combined in Unicool Magic to give it a deliciously sweet flavour.
2. Unicool Dazzle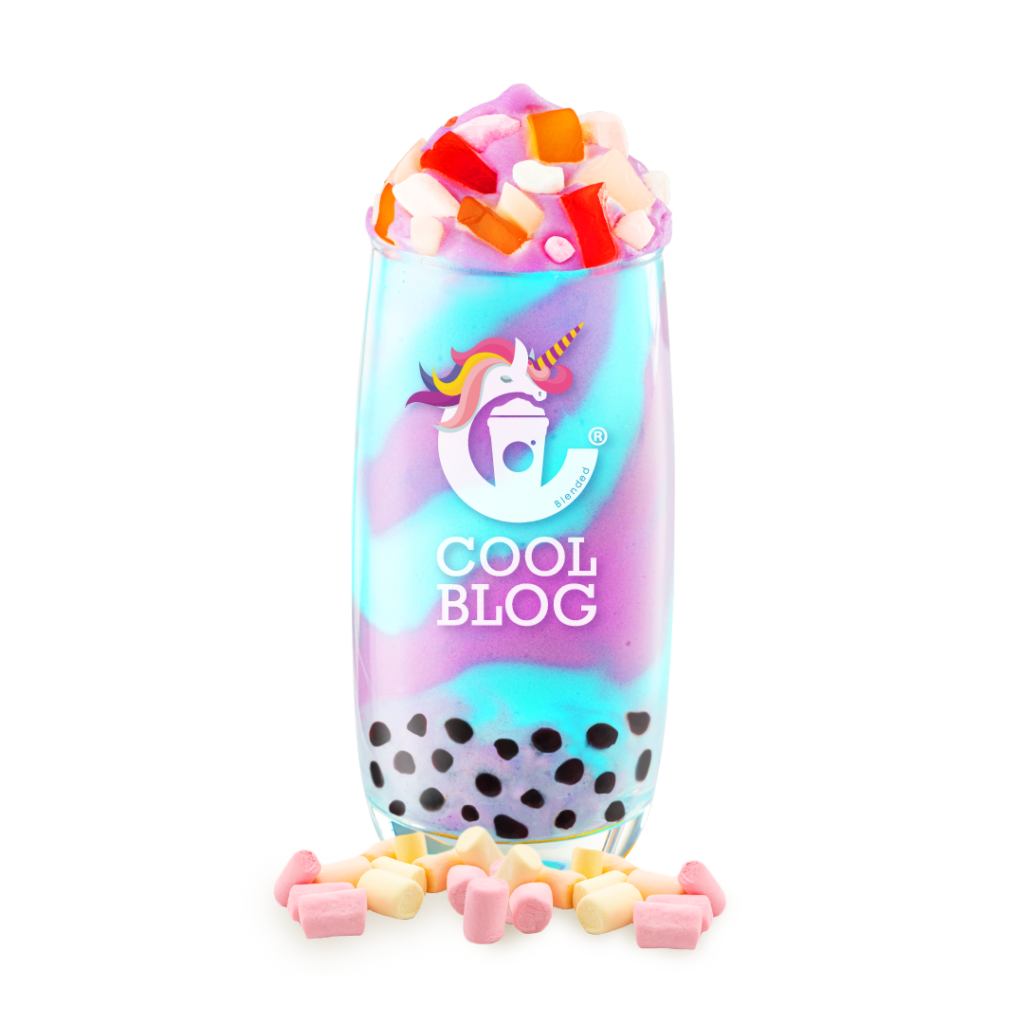 Drinkers who enjoy the colours of unicorns will enjoy Unicool Dazzle, which has added yam and blue coral flavours.
3. Unicool Twinkle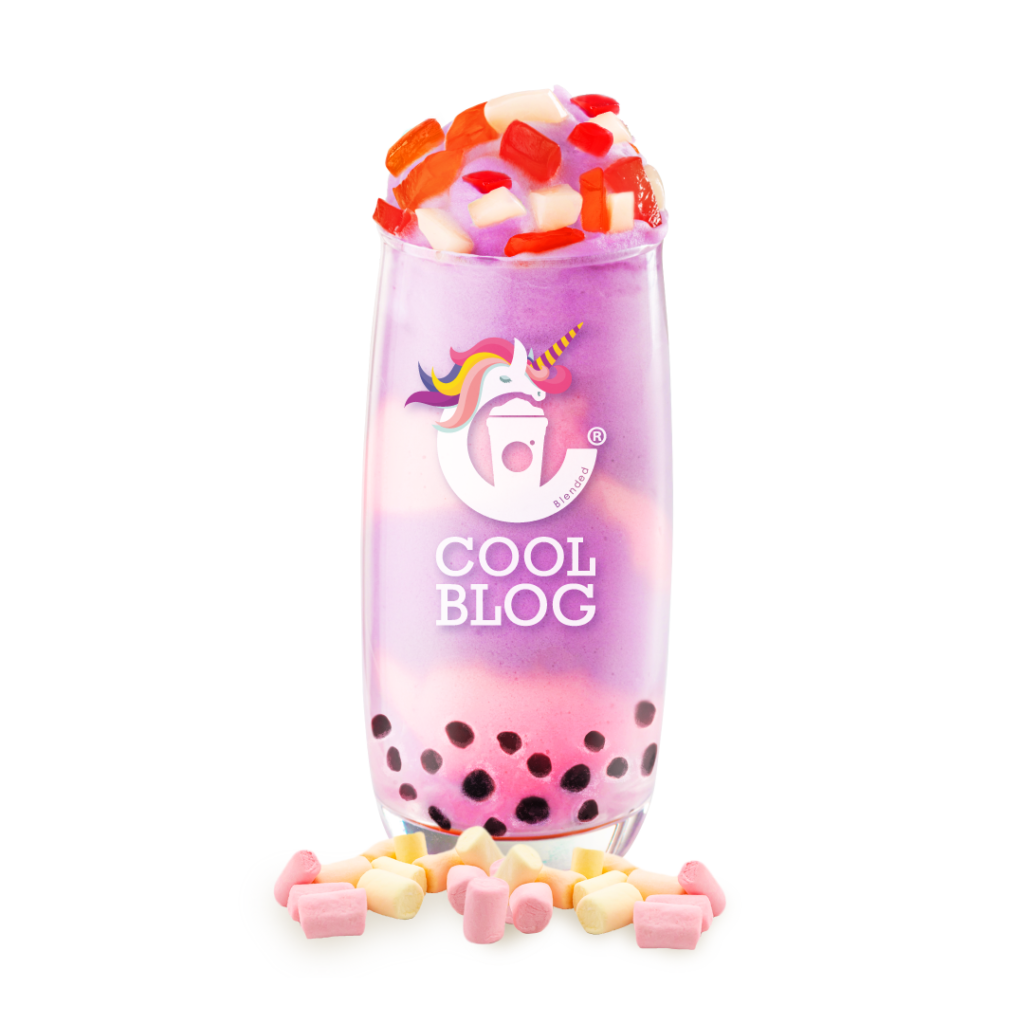 If you're a fan of refreshing flavours, you should try this. Unicool Twinkle is a mixture of yam and strawberry flavours giving the ultimate Coolblog unicorn aesthetic vibes they aim for.
All three smoothies come with chewy brown sugar pearls, rainbow jelly and Fluffy Cloud Bits only for RM10.90
Coolblog Magical Unicool Series Inspired By Mythical Unicorn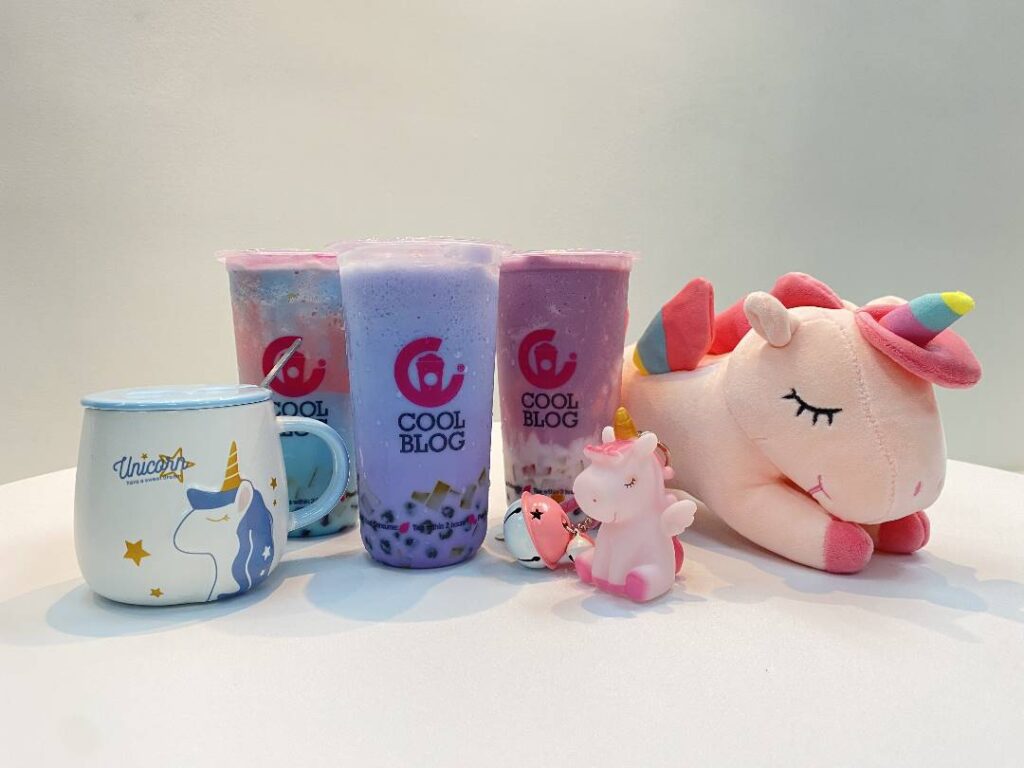 Unicorns inspire the Magical Unicool Series so you can see it by seeing the beautiful combination colours of the drinks.
Magical Unicool is inspired by the Unicorn that symbolises fantasy and fairytale which has led Coolblog to create such a drink aimed at enlightening a gloomy day, while sparking joy in one's mood

Ashida Arshad, Marketing Campaign Manager of Coolblog
Curious to know more about Coolblog information and promotions? Kindly visit their Official Website, Facebook, Instagram, TikTok, YouTube and Twitter.
So don't just stare and be amazed by the Magical Unicool Series. Try it now while it last and don't forget to take pictures with the beautiful drinks.
Articles you might like if you're a foodie: