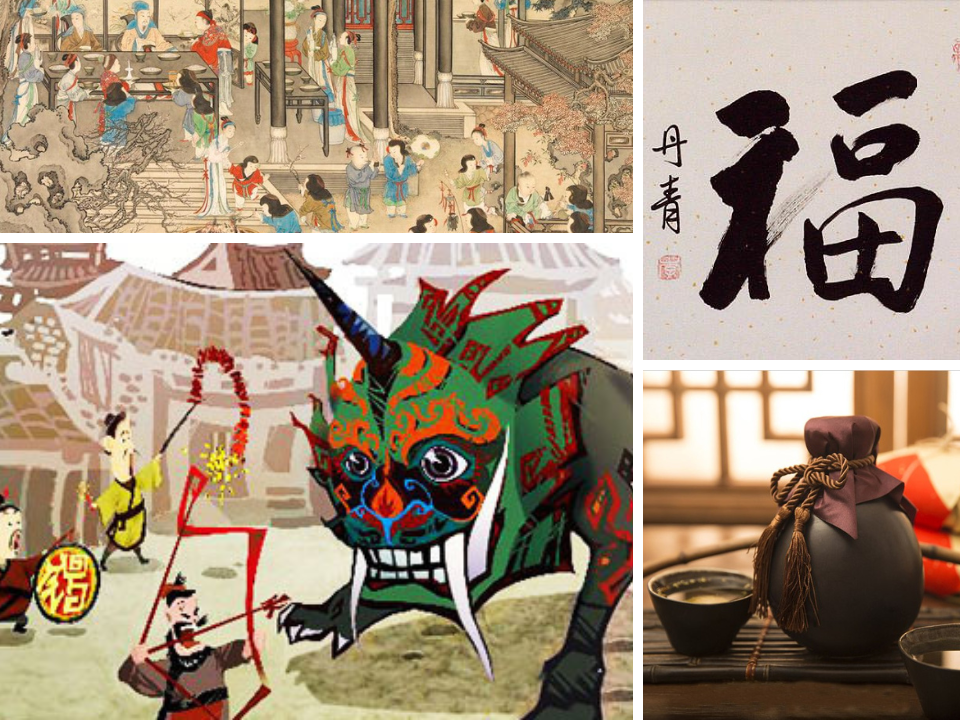 As we all know, Chinese culture and traditions are familiar with myths, legends, and fairytales. Due to that, there must be myths and reasoning to why the Chinese celebrate the Spring Festival (Chinese New Year) the way they do. Let's explore together the myths in Chinese culture relating to Chinese New Year.
5 Myths in Chinese Culture: Chinese New Year
1. Legend of Monster Nian & New Year's Eve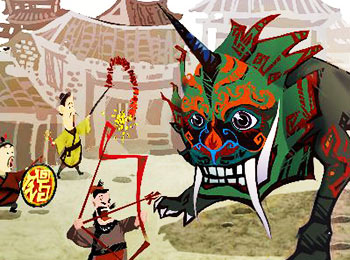 Chinese New Year started when "Nian" (means year in Chinese), a terrifying sea monster with sharp teeth and horns left his home and went ashore around the time of Chinese new year. The monster hunted people and ate livestocks, causing people to leave their home and run up to the mountains for their safety.
The situation changed when a god disguised as a wise old man. He visited the village and wished to fight for the people. He decorated his house with red papers, created loud crackling noises by burning bamboo, and wore red clothing and lit candles to scare away monster Nian. His action proved to be successful and due to that, Nian never visited the village again.
Thus, on New Year's Eve, families eat dinner in their homes fortified by red decorations. At midnight, firecrackers are lit. In addition, people will wear new and festive red clothing to celebrate.
For better insight, check out the video below:
2. Spring Festive Wine: Origin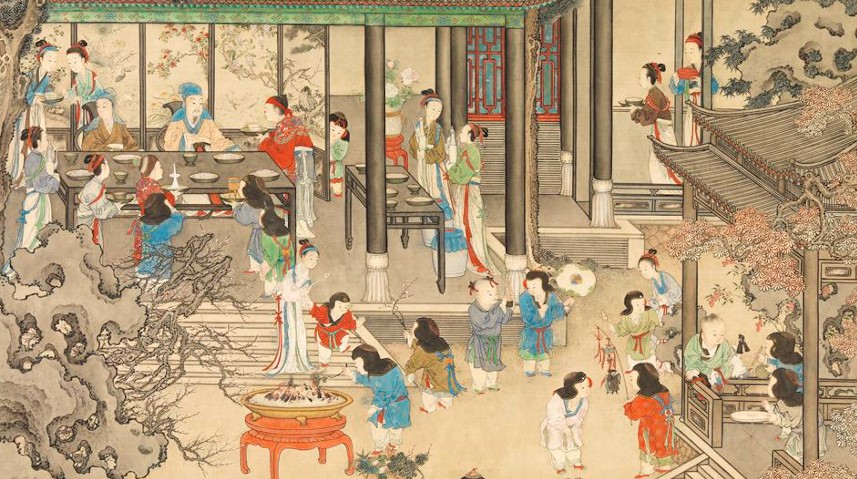 There are few drinks specifically consume during Chinese New Year and one of them is Tusu wine (屠蘇酒 — Tú sū jiǔ).
The origin of this drink is when there was a plague going through the village and taking many lives away. To help with that stressful situation, a man decided to put together herbs, leaves, and grains into bags. He later gave the bags away to his neighbours, asking them to soak the bag in the water and drink it on New Year's Eve. The drink magically saved them from the plague.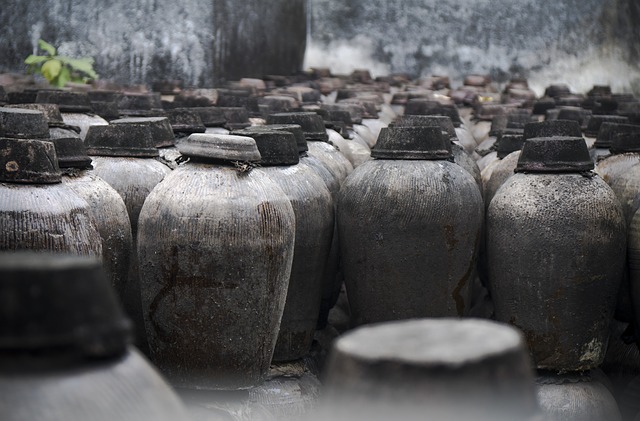 The drink was later to become known as Tusu wine, named after the Tusu-structured home of the man.
3. The Chinese Zodiac: 12 Zodiac Animals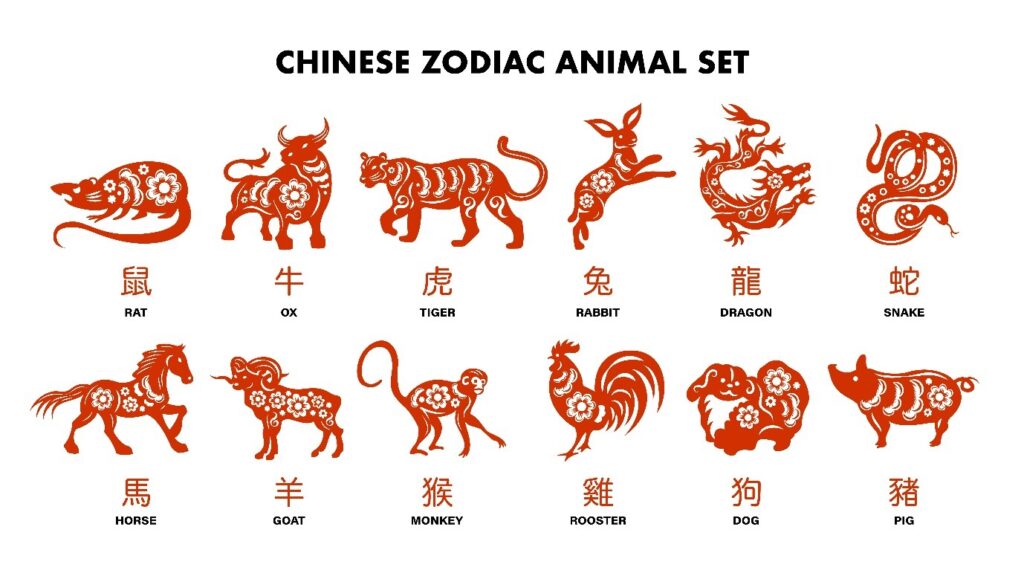 The 12 Chinese zodiac animals are Rat, Ox, Tiger, Rabbit, Dragon, Snake, Horse, Goat, Monkey, Rooster, Dog and Pig, Cat and Rat were supposed to be included. But Cat overslept because Rat had slipped something into his tea the night before.The Chinese zodiacs' order was chosen by the Jade Emperor through a race.
In the race, Rat ran into Ox and they struck up a deal: Ox would carry Rat while Rat would sing for him. They were the ones who successfully became the earliest to reach the finish line. But as they were crossing it, Rat jumped down quickly in front of Ox, making it the first to actually arrive.
Tiger and Rabbit arrived soon after. The Dragon could've been earlier, but he took a detour to save a village from a flood. Snake arrived at the same time, but he was too small to be seen at first. Horse and Goat travelled together, but Horse was a bit faster.
Monkey, Rooster, and Dog arrived together after helping a god in another country. Pig's home was destroyed by a wolf and he had to rebuild it first before joining the race.
For more insight, check out the video below:
4. Calligraphy: Fortune!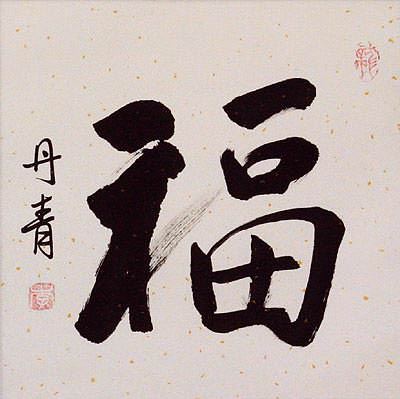 The most common and popular calligraphy used during Chinese New Year is fú (福), giving the meaning of happiness or fortune.
It is believed that during the Ming dynasty, the Emperor ordered for every household to decorate by having fu calligraphy onto their doors. On New Year's Day, he sent soldiers to check. There is this one illiterate family pasting the word upside down.
The Emperor ordered the family to be punished by death. Thankfully, the Empress was there and came up with an explanation: "Upside down" (倒 — dào) is a homophone of "here" (到 — dào). When it's upside down, it means that fu is here.
The explanation made sense to the Emperor and he set the family free. From then on, people would hang the word upside down, both for fortune and in remembrance of the Empress' kindness.
To learn how to write this calligraph, watch the video below:
5. The Origin of Dumpling, Honouring Goddess Nüwa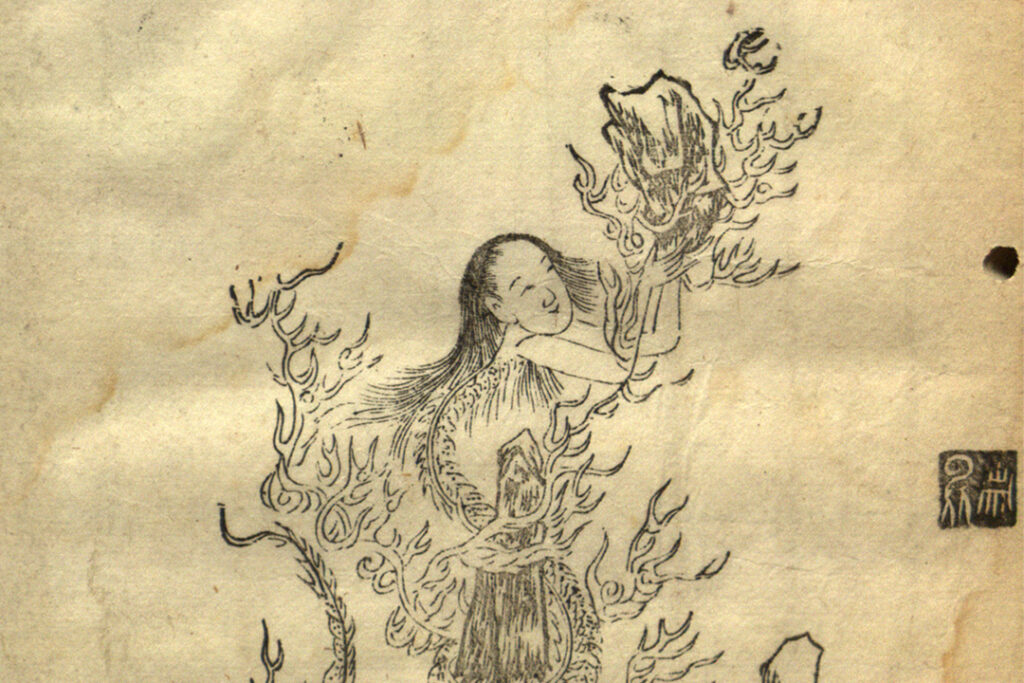 Known as the mother goddess of Chinese mythology, Nüwa is celebrated for creating humanity and repairing the order of heaven and Earth. The goddess created a different creature on the first eight days of Chinese New Year, and on the seventh day, humans were born.
It is believed that Nüwa created humans out of yellow clay. However, after realising that the ears would not withstand the cold in the winter, she sowed the ears in place and put the thread in the humans' mouths.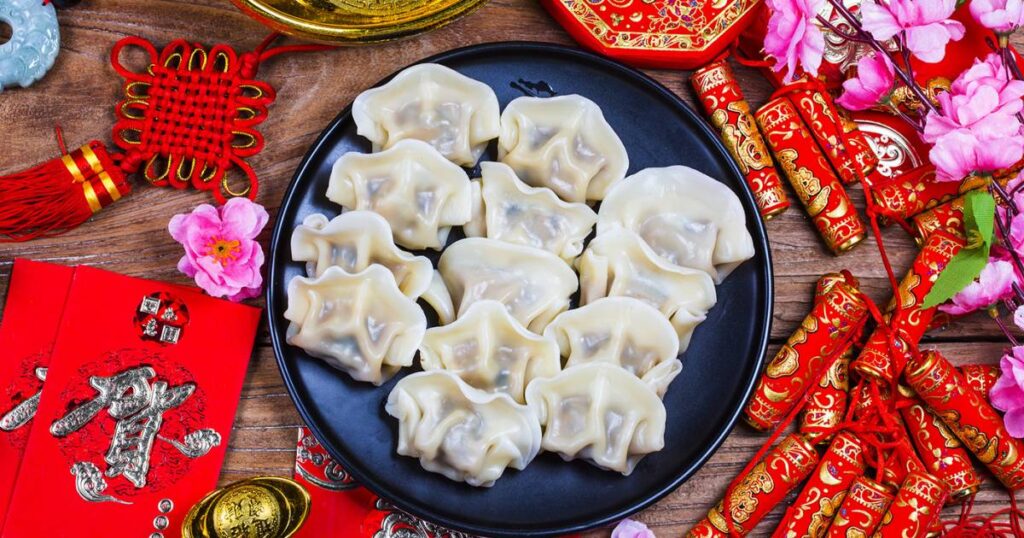 To thank Nüwa for the creation of humans, people shaped dough into the shape of ears, and stuffed it with meat and vegetables. And that's how dumplings were born. Dumpling is one of the most well-known Chinese foods worldwide, and it is also served during Chinese New Year's reunion dinner.
These 5 myths in Chinese culture relating to Chinese New Year are fascinating, isn't it? It's just extremely exciting and entertaining for all of us to learn about it and at the same time witness the celebration held in the modern days.
We at Rise Malaysia are taking this opportunity to wish a Happy Chinese New Year! Gong Xi Fa Cai!
More to read about Chinese New Year: