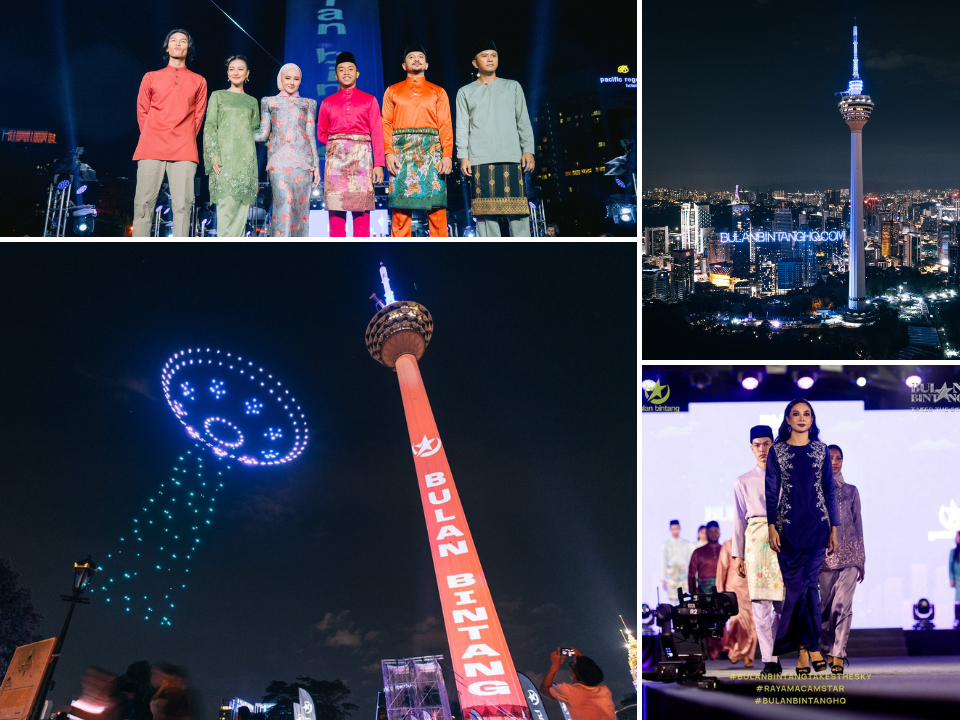 Breaking the record, Bulan Bintang, a local clothing brand focusing on Malay's traditional attires leave everyone at awe with their latest international-level fashion show. With the theme 'Takes The Sky', let us together explore this fashion show that costs Bulan Bintang RM2 million.
Bulan Bintang 'Takes The Sky' Fashion Show 2023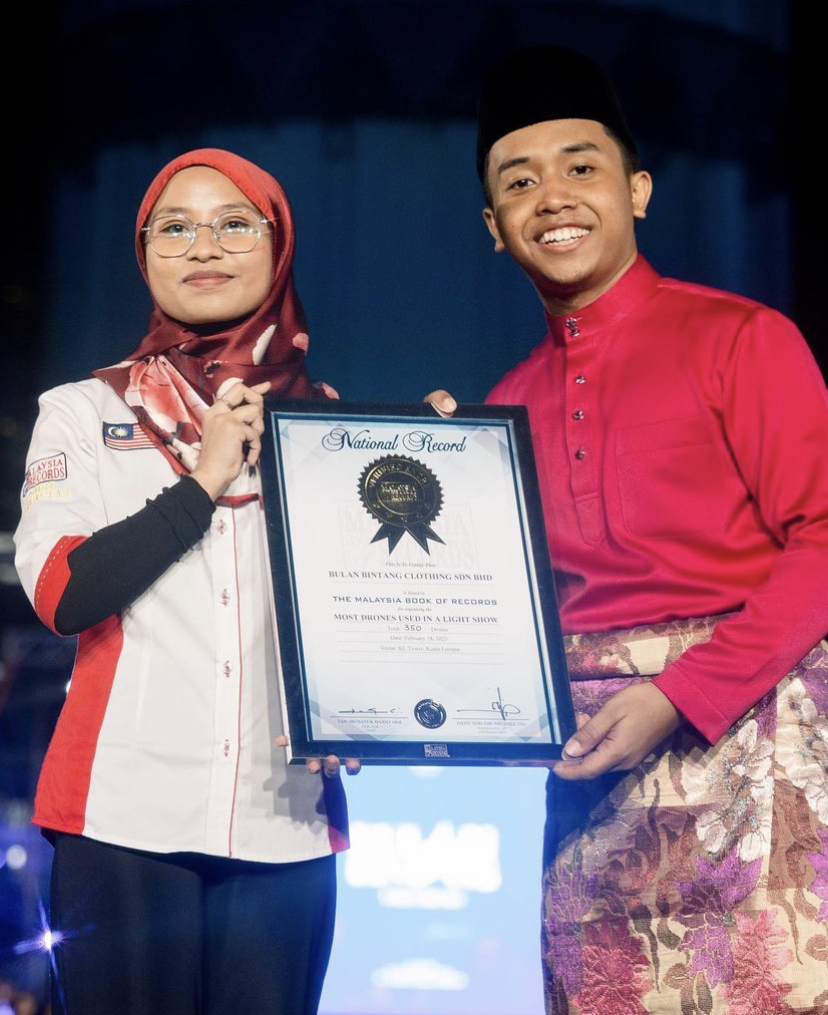 Since we are approaching Ramadhan and Hari Raya, people are now starting to plan their clothes and theme to wear on Raya morning. Due to that, Bulan Bintang has released and showcased their 2023 Raya Ready To Wear (RTW) Collection at their exclusive fashion show last Saturday, 18 February. Their very first fashion show.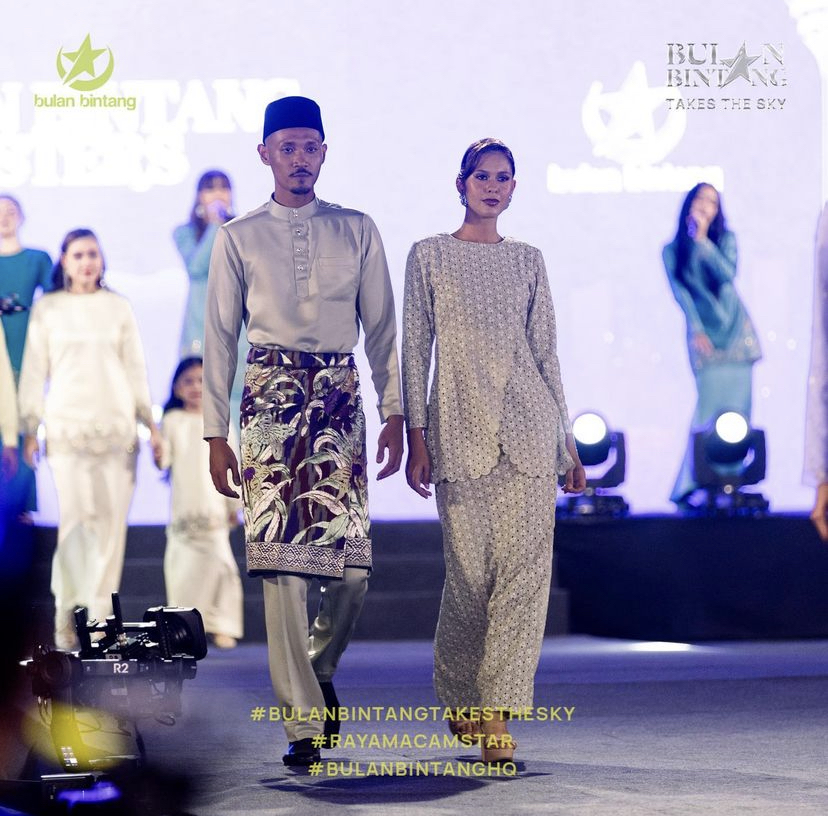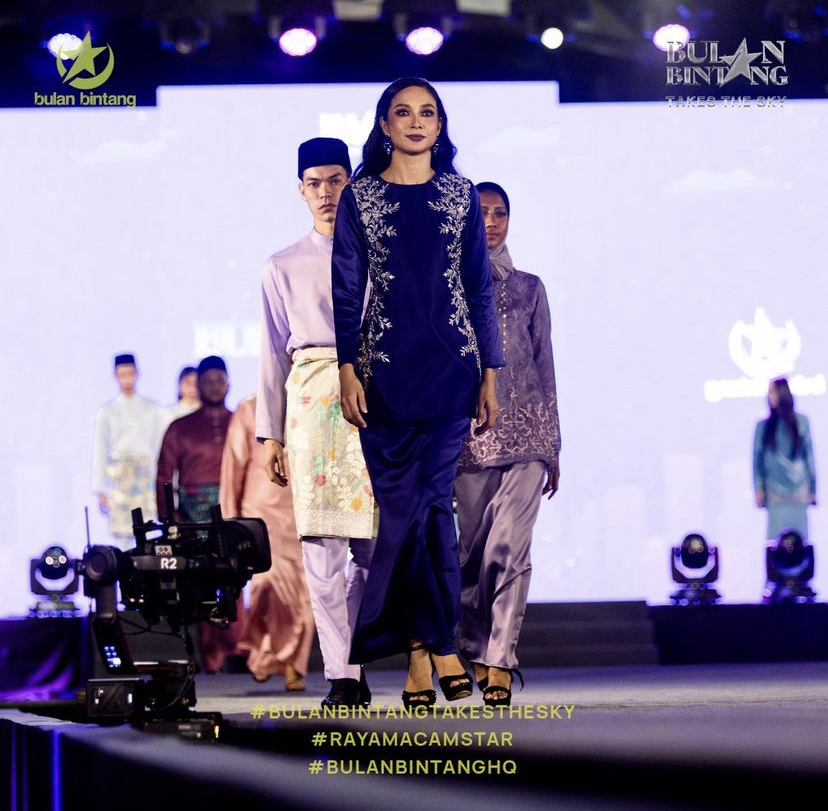 The fashion show was held outdoors at Kuala Lumpur Tower and living in Malaysia with unexpected weather, they are bold for taking this risk. Plus, fitting their 'Takes The Sky' theme, involving one of Malaysia's tallest towers is definitely top-notch.
Most Drones Used In A Light Show: 350 Drones Involved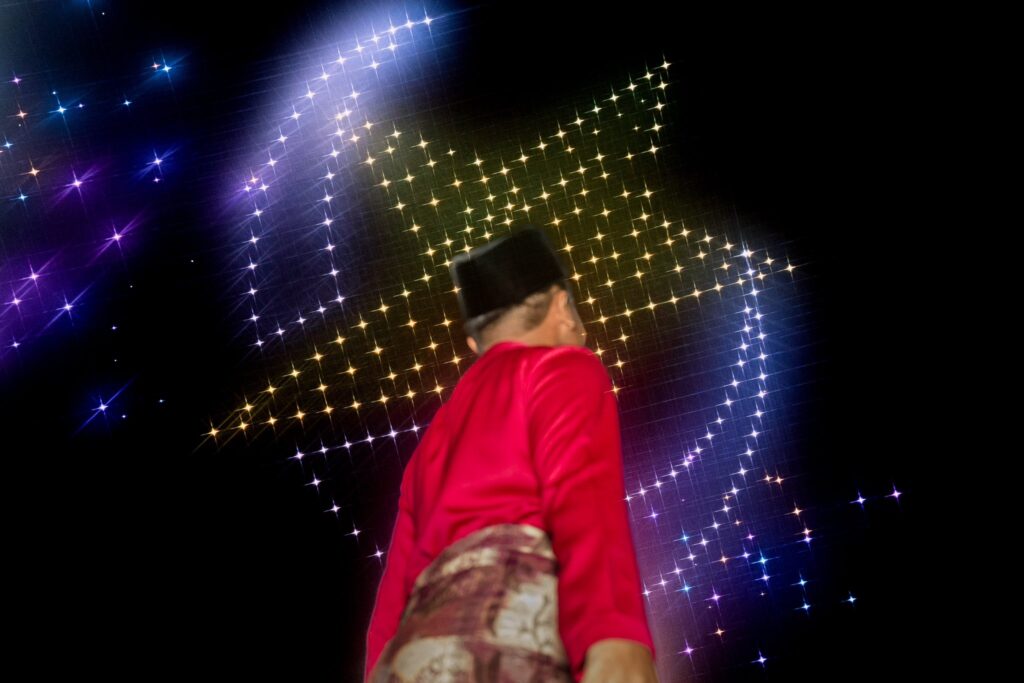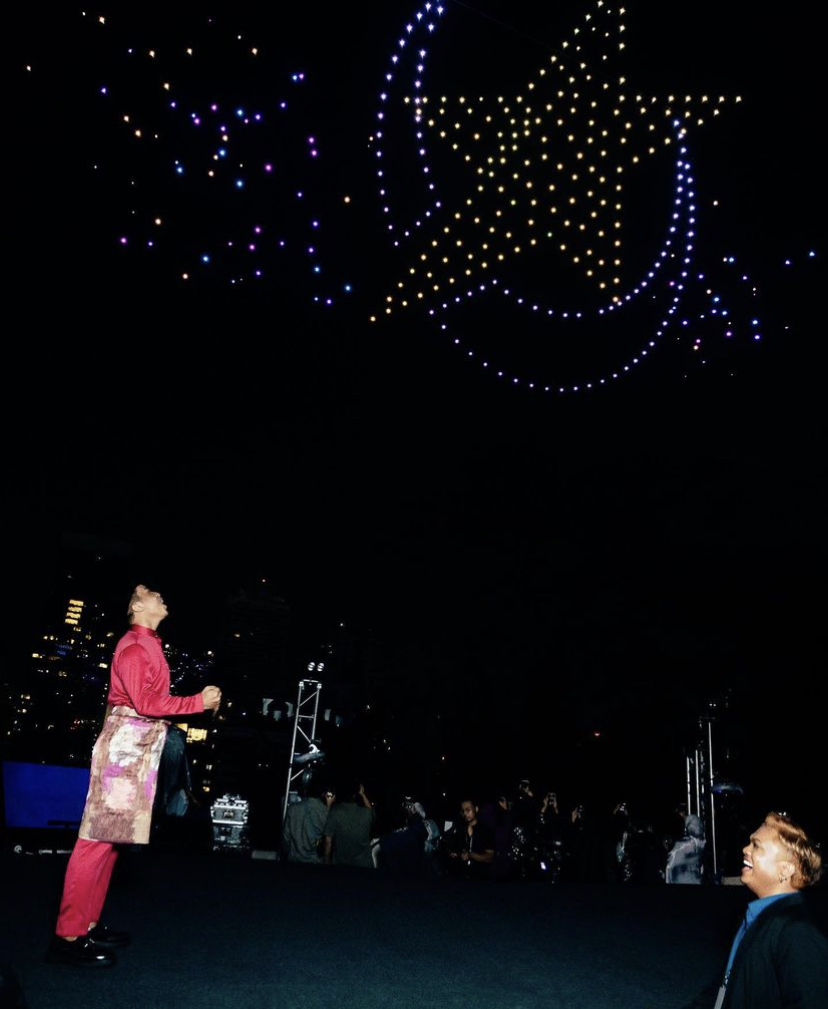 Understanding that Bulan Bintang is a "zero to hero" local brand in Malaysia, having the biggest drone show to the point that it is now listed in Malaysia Book of Records (MBOR) is a major move. The drone show helps in narrating the history of their journey that night.
Explaining more about the drone show, the founder, Azzim Zahid Azmi said:
We aim to showcase something new to Malaysia's fashion show landscape and this drone formation is specially brought from the United Kingdom. I got the inspiration when I was travelling and got the chance to watch an amazing drone formation. Overall, from what I can conclude, this drone formation alone cost 80% of our whole spending; RM2 million.

Azzim Zahid, Azmi, Founder of Bulan Bintang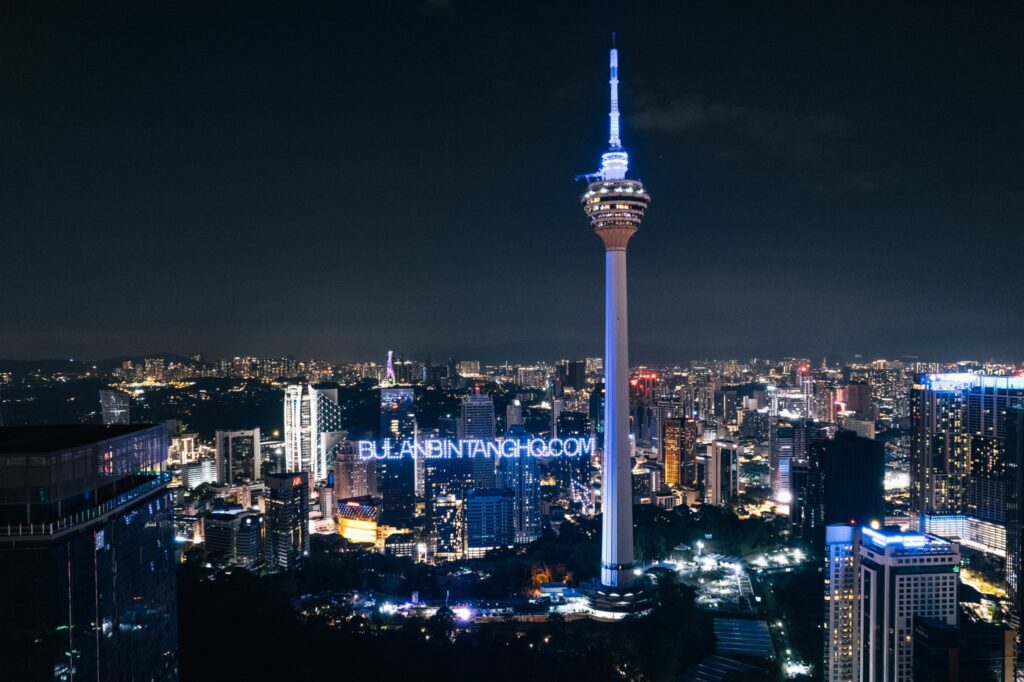 Witnessing how smooth and entertaining the drone show was that night, of course we are curious of the drone formation team. Azzim Zahid Azmi mentioned that this team had also performed at big international events such as FIFA World Cup, Tokyo Olympics, and more. And they have now performed for our local clothing brand? Crazy!
Asked about how he feels knowing the drone show has marked a history, he also said:
We broke Malaysia's record with the Most Drones Used In A Light Show title. No word can best explain my feeling filled with gratitude except Alhamdulillah.

Azzim Zahid Azmi, Founder of Bulan Bintang
Projection Mapping On KL Tower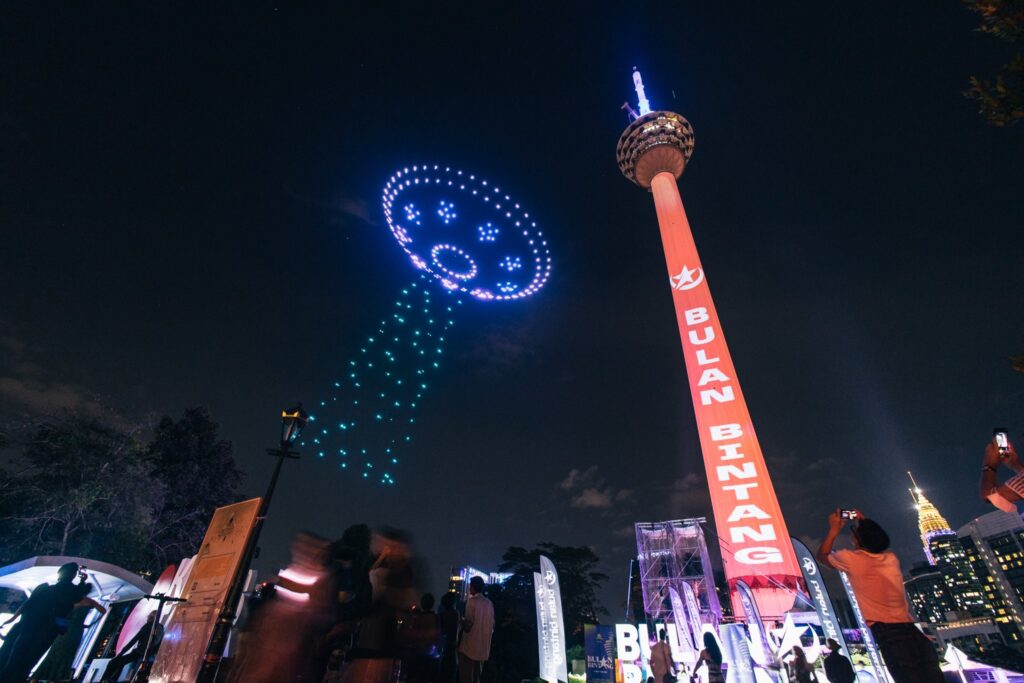 Another new element in Malaysia's fashion show landscape, they used projection mapping on KL Tower throughout the event, showcasing their gimmicks and the names of their collection this year.
Azzim Zahid Azmi, the founder added:
Even though this is our first event, first fashion show, we tried our best to offer the best experience for the audiences who attend physically or virtually. I am so satisfied with the feedback that I received and the fact that people enjoyed the show.

Azzim Zahid Azmi, Founder of Bulan Bintang
Bulan Bintang 2023 Ambassadors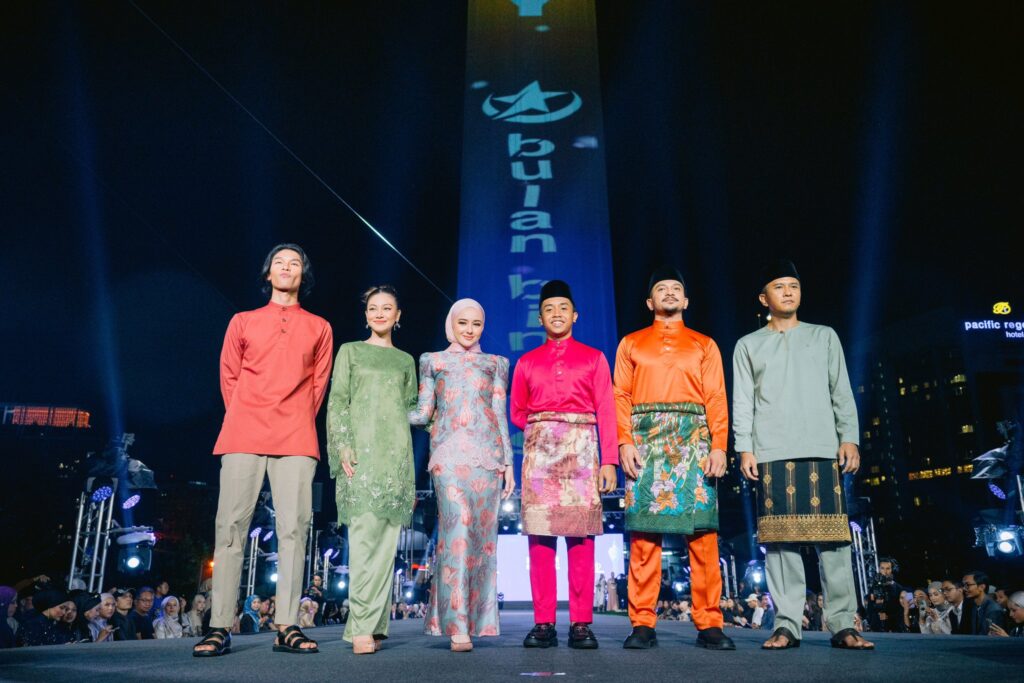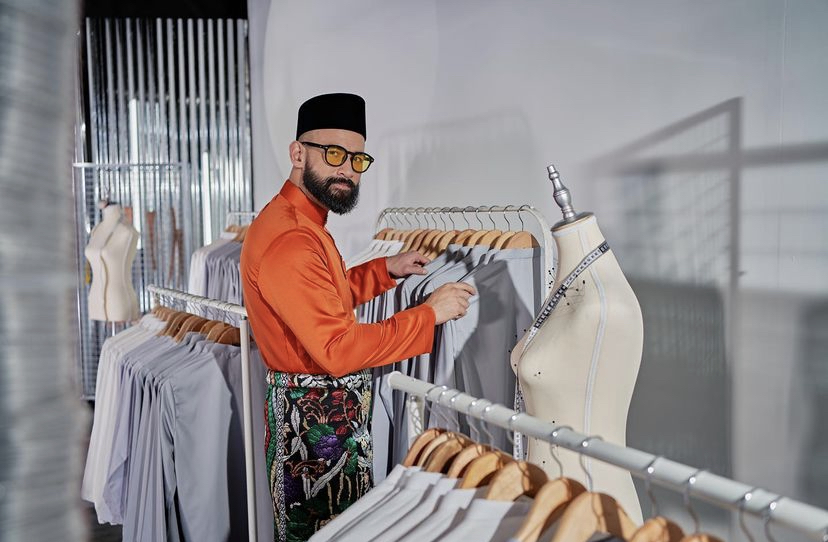 This fashion show not only presented 51 models, modelling the whole collection consisting of 68 designs and 326 colours, they also introduced their ambassador line-up that night. The ambassadors are Shukri Yahaya, Nadhir Nasar, Beto Kusyairy, Hannah Delisha, Daiyan Trisha and Sharnaaz Ahmad.
Concluding his speech, Azzim added:
We hope what we have presented today in some way provides inspiration for people out there. The biggest dreams start from a small one. So, don't be afraid to dream. Mimpi biar sampai Bulan Bintang.

Azzim Zahid Azmi, Founder of Bulan Bintang
For the full recorded Bulan Bintang 'Takes The Sky' Fashion Show, watch the video below:
For more information, kindly visit their official website, Facebook, and Instagram.
We at Rise Malaysia want to take this opportunity to congratulate Bulan Bintang team for paving the way to a new and fresh fashion show landscape in Malaysia. It's time for all local brands and even designer brands to step up their game.
(Source: The Vocket)
More to read on RISE: