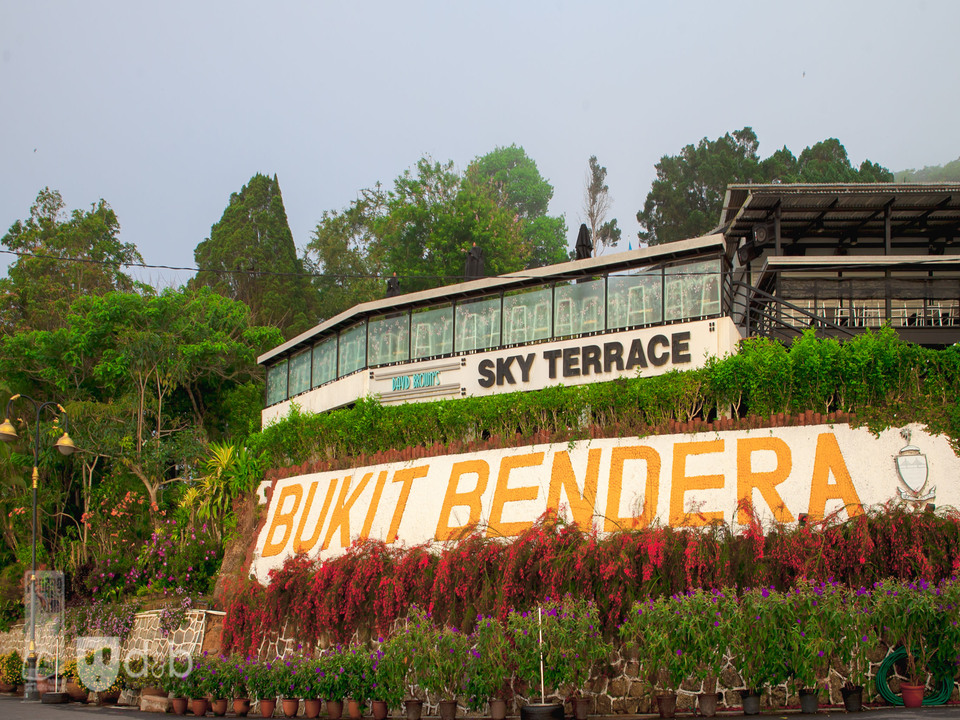 Truly good travel sites – both engaging and enjoyable to a trekking tourist – are sometimes hard to come by these days in Malaysia. However, enter Bukit Bendera.
An engaging and educational experience? Check! Comfy accommodation and tasty food? Check! A fun place with plenty of attractions and scenery? Double check! This spot may just have everything you need for the perfect holiday!
Hence, we will be delving into what and where Bukit Bendera is and why this hilly haven high up in the clouds might be your next – and hopefully, best! – travel destination!
Bukit Bendera, Pulau Pinang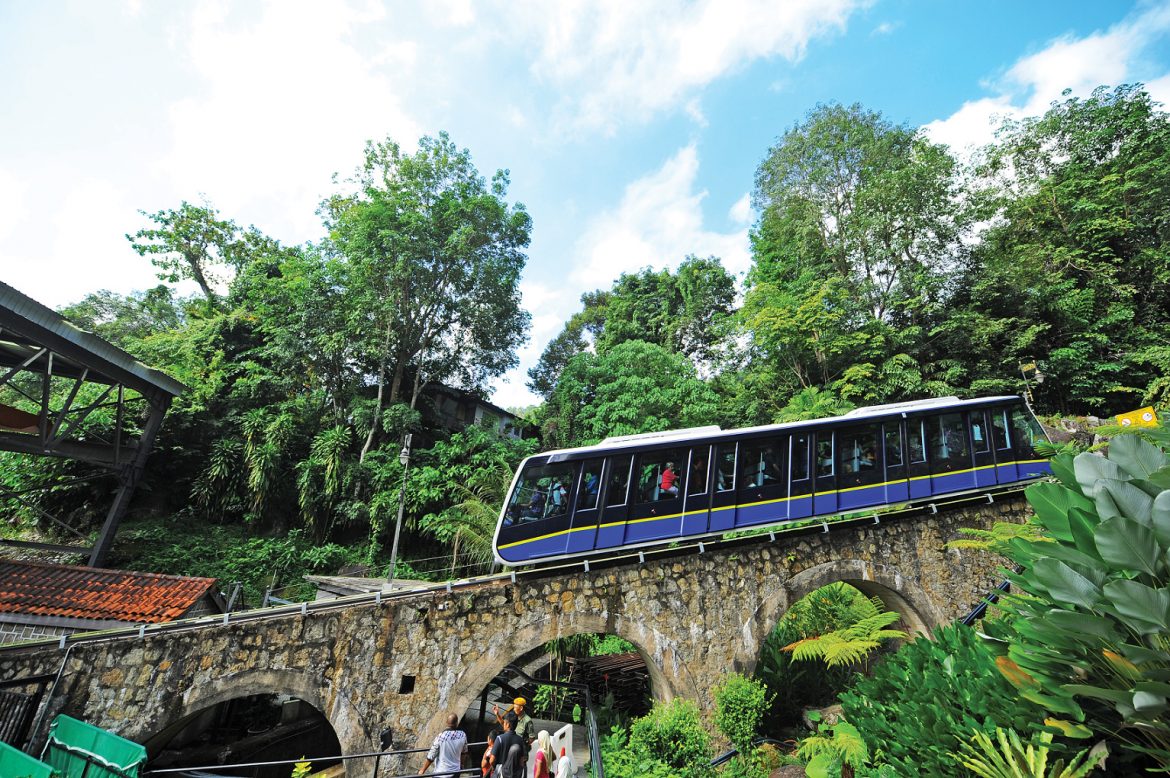 Bukit Bendera (also known as Penang Hill or Flagstaff Hill) is a developed peak and hill resort in Pulau Pinang, just 9 kilometers west off the heart of George Town. During the colonial British period in Malaysia, this hill was used as their retreat.
The only way up and down Bukit Bendera is by funicular railway which has transported at least one million visitors to date and is the only railway of its kind in Malaysia! At the top, one is immediately met with the breath-taking, birds-eye view of the George Town landscape, both Penang Bridges across the Pulau Pinang's Strait, and mainland Malaysia.
Of Crucial Geographical Importance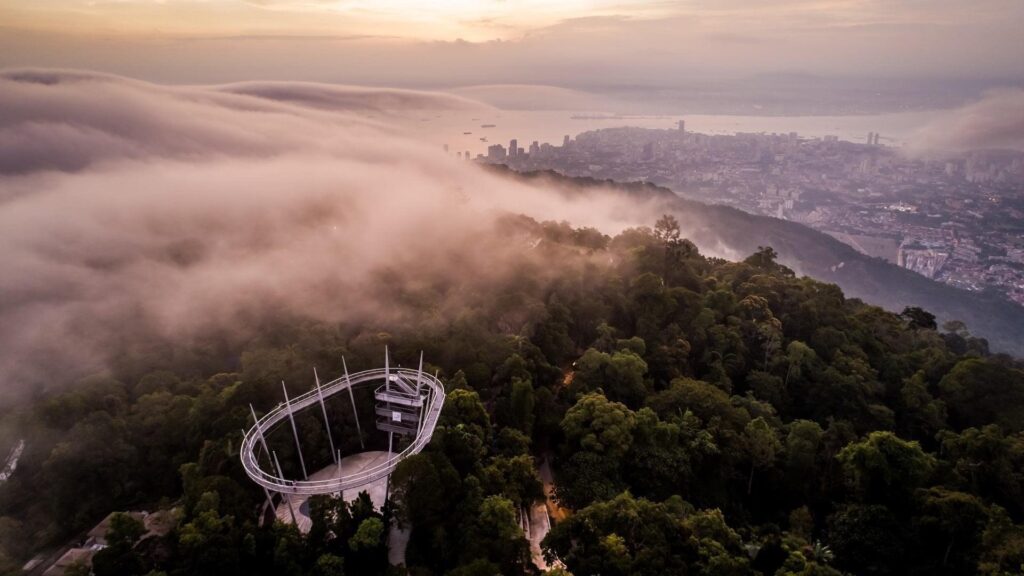 As of September 2021, Bukit Bendera has been recognized by UNESCO as Malaysia's third biosphere reserve, for which they received the official certificate last month on June 11. Biosphere reserves are designated sites that target the promotion and research of sustainable development as well as the management of biodiversity.
Home to three main ecosystems that also house thousands of flora and hundreds of fauna native to Malaysia, it is also a protected area for endangered species. Hence, what makes Bukit Bendera stand out from other tourist destinations is that it is – quite literally – a refreshing 'green lung' for both Pulau Pinang and Malaysia: one that is highly worth exploring as well!
Recreation at Bukit Bendera, Pulau Pinang
The Habitat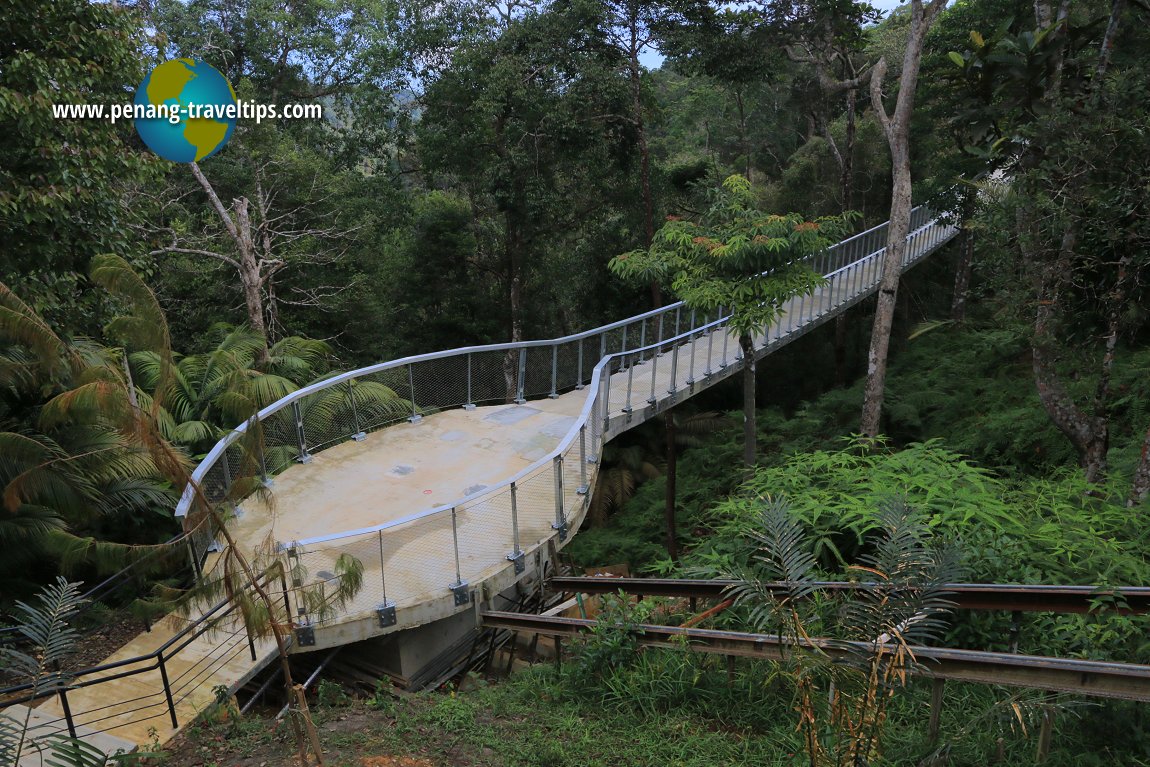 As Bukit Bendera's main highlight, here, you can have a complete educational experience of this 130 million-year-old Malaysian rainforest. Prep your walking shoes for an exploratory journey through the Langur Way Canopy Walk! You can also try your hand at The Flight of the Colugo: an adventure course comprising 3 zip lines, an abseil, and a rope bridge! And be sure to not miss out on Bukit Bendera's iconic landmark – the Curtis Crest Tree Top Walk – one of the highest public viewing platforms in Malaysia!
Earthquake & Typhoon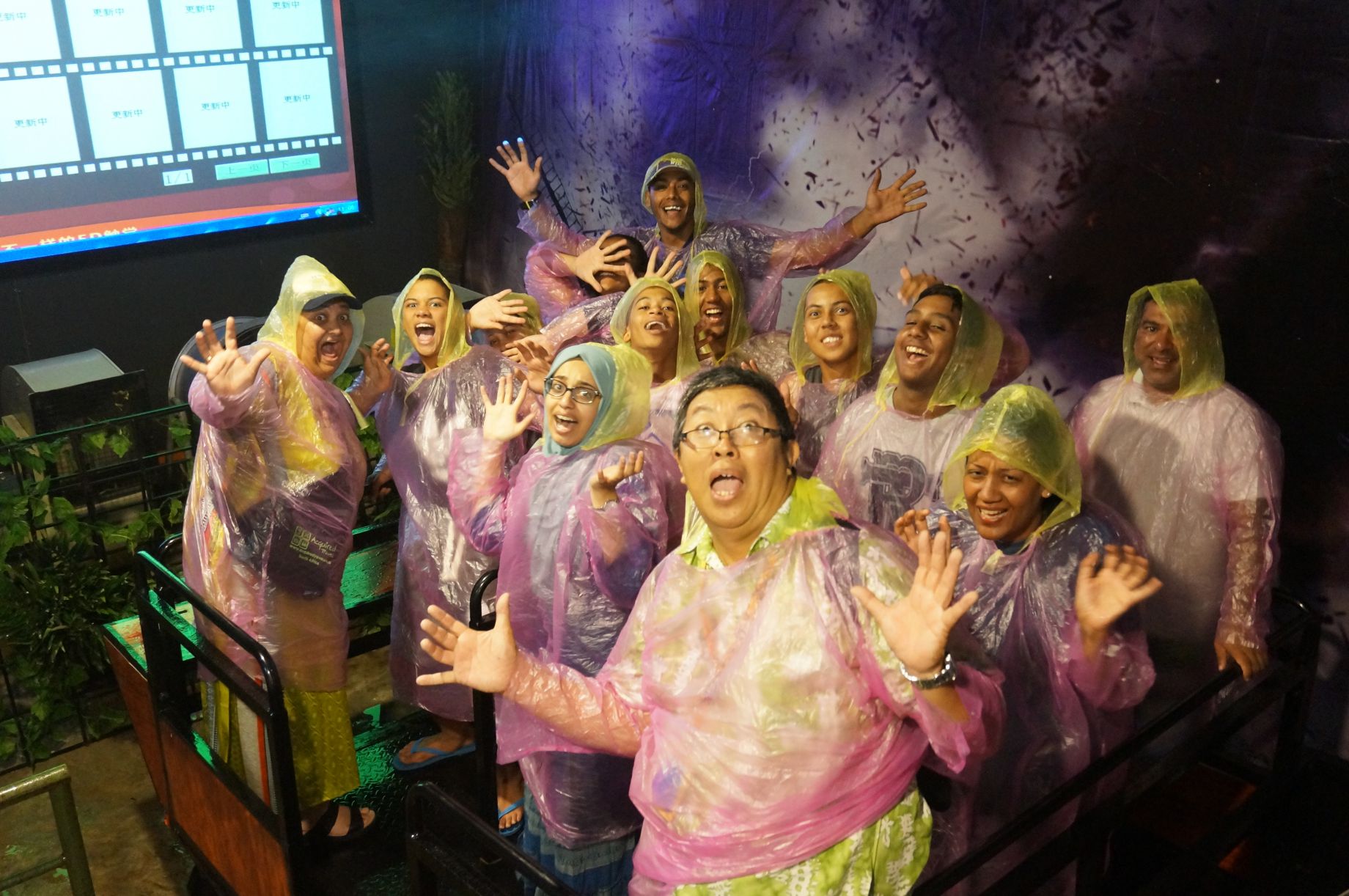 On the other side of Bukit Bendera is Earthquake & Typhoon. This is a simulation developed from scientific, educational research that offers first-hand experience of an 8th-level magnitude earthquake and a 12th-level typhoon complete with motion effects, heavy rain, strong wind, and storm noise and shocks!
Little Village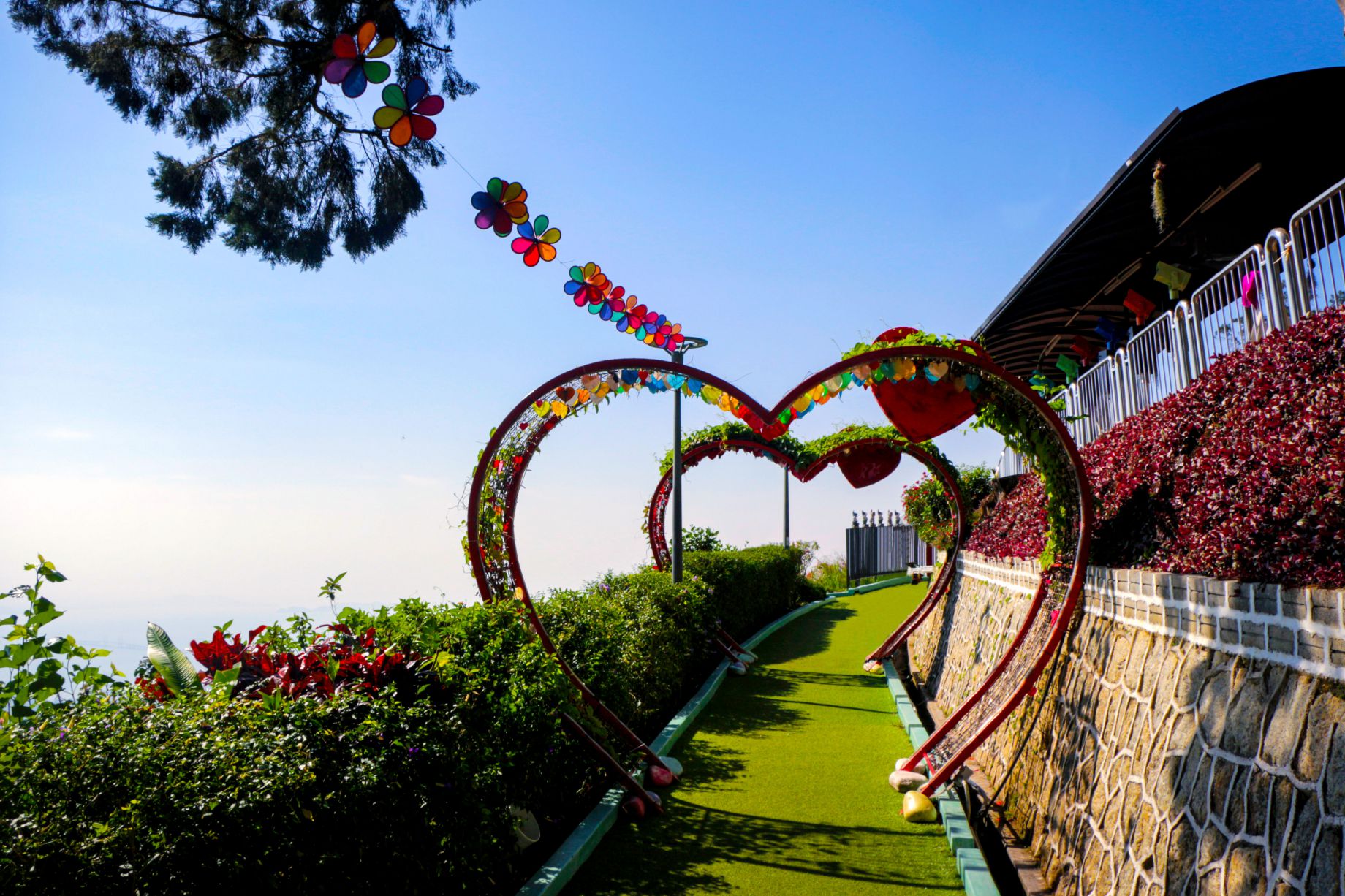 Bukit Bendera is also home to picturesque Little Village – featuring the Love Arch, Dwarf Village, and Rabbit Garden which is perfect for one's Instagram feed; there is even an area further inside for sampling pure honey! Just above Little Village is a row of binoculars looking over George Town which can be used to scour the area up close!
Convalescent Bungalow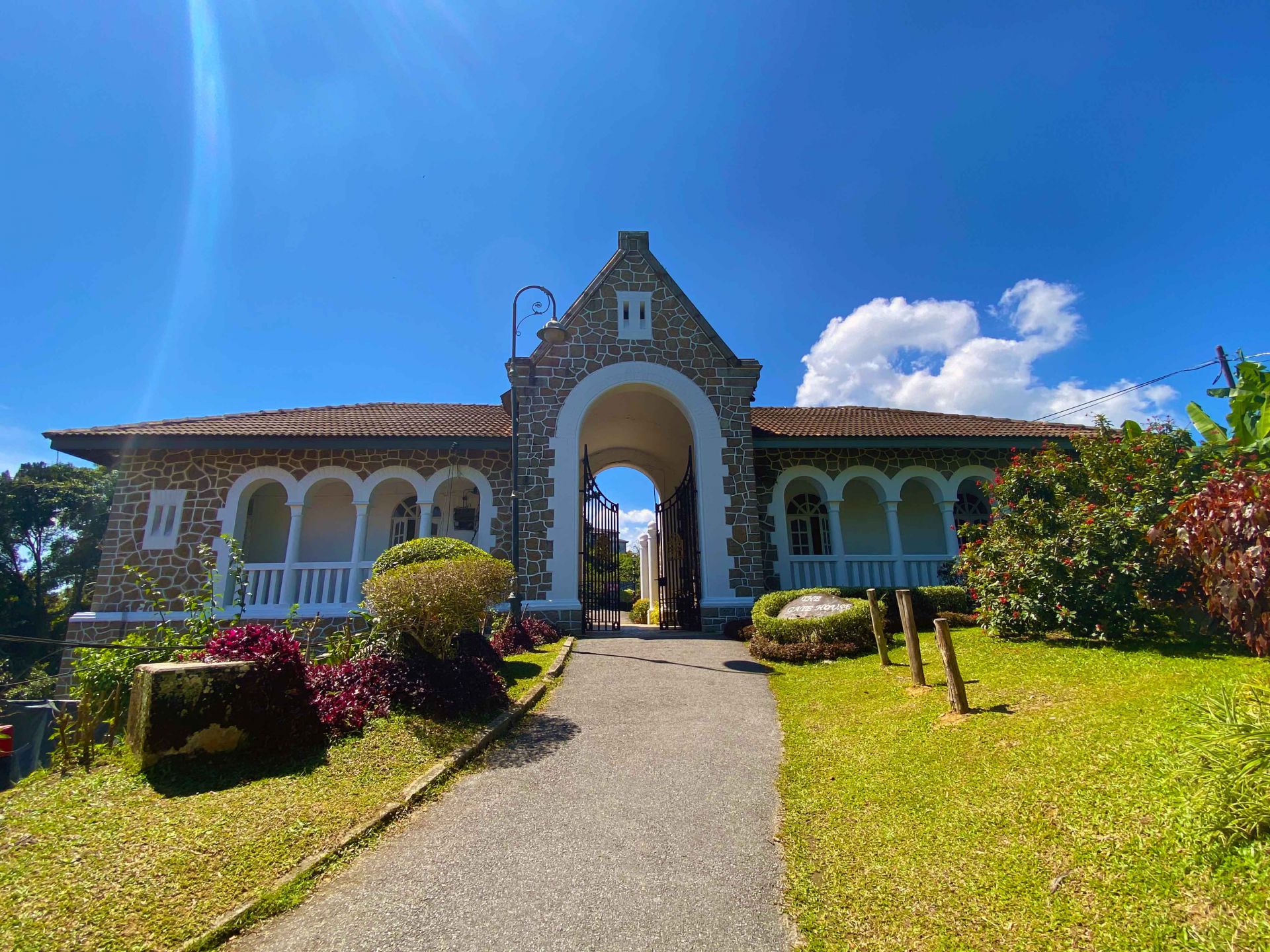 Also known as Bel Retiro Bungalow, this historical building is a fusion of colonial British and modern Asian architecture and continues to stand as a reminder of past times. Just outside are the Penang Hill Mosque and Sri Aruloli Thirumurugan (Hindu Temple) – all of which makes this particular area a multi-cultural sightseeing spot!
Food At Bukit Bendera, Pulau Pinang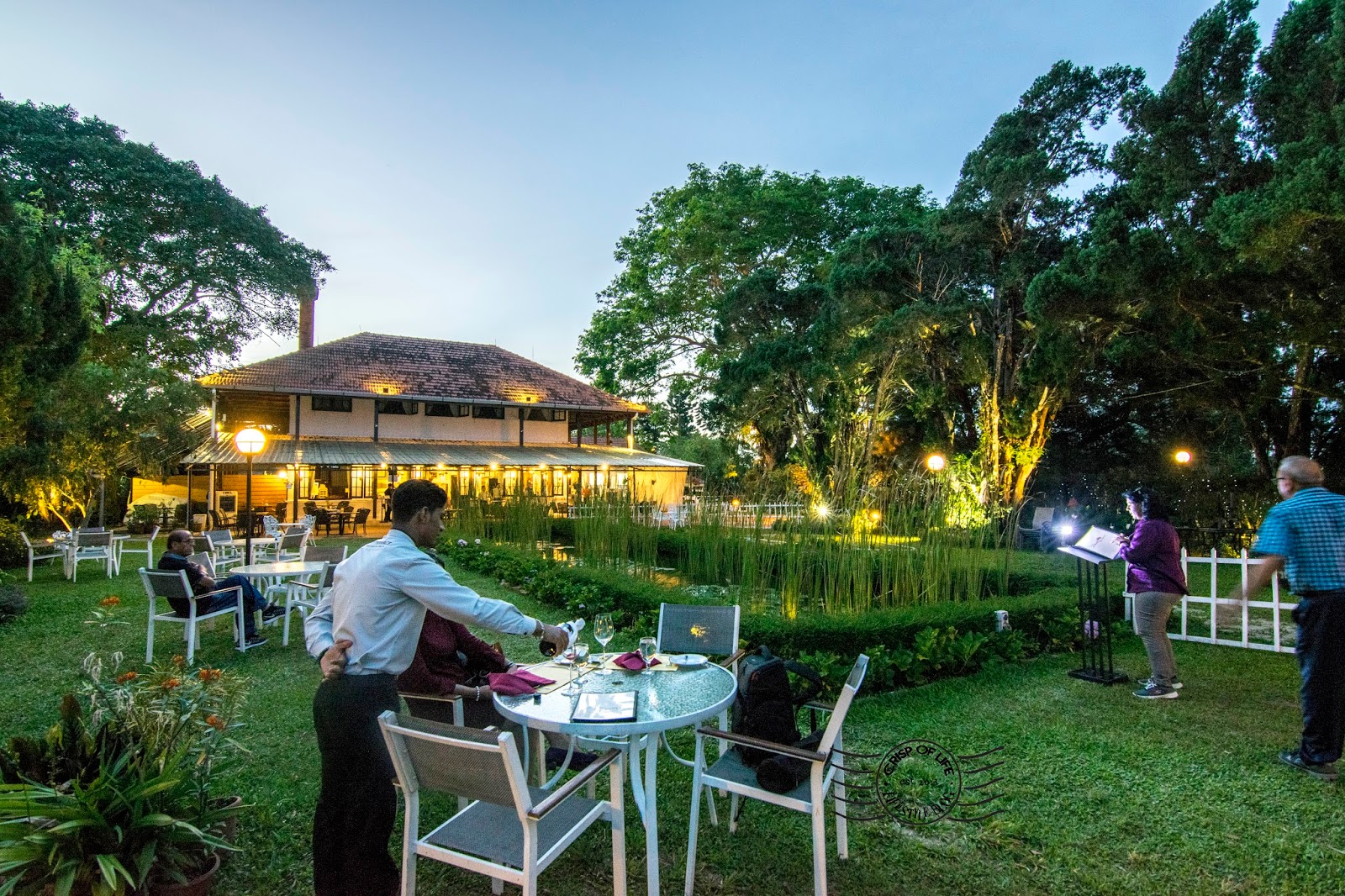 One of the most popular places on Bukit Bendera is the David Brown sky terrace, serving up delicious, classic, British-style food (fresh puddings and pies as well as traditional roasts) and a peaceful, romantic atmosphere! Another food spot is Astaka/Cliff Cafe: a 3-storey local food and beverage center well-known for its ice kacang stalls.
Ticket Prices Here – Visit Soon!

For your convenience, we have compiled all the information you need below; come visit this amazing tourist spot on your next holiday! And do keep a look out for the Penang Hill Festival 2022 from August 5-7 which celebrates Bukit Bendera's nature, history, and cultural heritage!
Location: Penang Hill, Bukit Bendera, 11300 Bukit Bendera, Penang
Opening hours: Daily from 6:15am – 7:45pm (ticketing counter), funicular service runs from 6:30am – 10pm
Contact: 04-828 8880 or [email protected]
Social media: Website, Facebook, Instagram, Twitter
Entrance fee:
| Ticket Types | Normal Lane Prices | Fast Lane Prices |
| --- | --- | --- |
| Children (4-12 years old) with MyKid | RM6 | RM20 |
| Adults (above 13 years old) with MyKad | RM12 | RM40 |
| Seniors (above 60 years old) with MyKad | RM6 | RM6 |
| Children (4-12 years old) without MyKid | RM15 | RM40 |
| Adults (above 13 years old) without MyKad | RM30 | RM80 |
| Seniors (above 60 years old) without MyKad | RM30 | RM60 |
Note: The prices below are for two-way ticket access. For one-way ticket access rates and other special rates, please visit the Penang Hill website.
More Travel Attractions Available in Penang: